Friday, May 11, 1979
4 PM. I feel depressed, and it's almost a relief. It feels bad, but it does feel comfortable, more comfortable than feeling so good. This isn't a deep depression, and I'm certain it will pass – as did my depression on Sunday.
Nothing bad happened, except I have a slight cold or sinusitis. It's just that a lot of little things are annoying me.
Last evening I stood outside Boylan Hall and looked at the quadrangle and the few students passing by. The campus is so serene at twilight.
As I walked onto the campus, I again saw Allen Ginsberg and said hello, and he seemed to recognize me and said hello back. So I put a note in his mailbox telling him who I was; it was very impulsive and very stupid, but it's done.
We had the meeting of Small College English 0.2 instructors in the office of Lou Asekoff, whom I like more and more.
Barry and Dorothy seem so out of touch with reality, it makes me wonder how they can function as teachers. They seem to have no self-awareness at all, though Barry is obviously very intelligent and Dorothy is a creative poet.
Sometimes I think that I didn't turn out that badly. I'm not an emotional wreck, after all, and I seem to have a vague idea of how I come off to other people. And I guess I have common sense.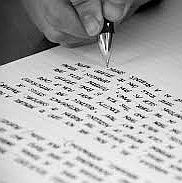 We talked about the problems of grading, with the CUNY writing test to worry about. The test will be given to the Small College classes on Tuesday, May 22. So I have classes next Tuesday and Thursday, and that's it. I want to help my problem students cram for the exam.
Last night I had the class write on the greatest invention ever. One woman suggested it was the wig. Today I had my veterans write: this was our last Friday class. So in the next month I have to work only four days.
Josh asked me if I would drive him to where his car's transmission was being fixed, and I was grateful for the company. He asked if I wanted to go the movies with him and Simon tonight, but I told him I didn't feel like it. Similarly, Teresa suggested we do something tonight, and I told her I wasn't feeling well.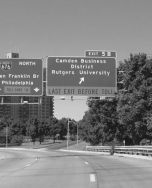 Well, I got a letter from Rutgers letting me know I didn't get the job. The chairman all but said they had no choice; the major consideration was affirmative action, and they had to hire a woman. So men like me pay for their department's "underrepresentation" of women.
At least I won't have that problem at Hunter – not that I expect to get that job, either. No, I still think I'll be going to Albany in late August. But after I hear from Hunter, I'll be certain.
Oddly, now that I'm leaving New York, job prospects seem to be turning up: yesterday a letter from NYU's School of Continuing Education, today a call from Borough of Manhattan Community College, both requesting that I come for an interview.
Dr. Bob Wouk responded to my sending him the PW review. He wrote on prison stationery ("in the boomdocks" [sic]), saying he was pleased that I achieved my fantasies of writing a book and would try to get his public library to order the copy. He's always been so cheap.
Dr. Wouk asks if I'm married, where I live, what my "folks" are doing. He's definitely a schmuck in some ways, but I still think he helped me a lot.
Tony Zwicker sent me a little note and invitation to hear Gary Glover read (yesterday, too late for me to attend).
Mom told me that Merryl, Uncle Monty's daughter, got divorced, and so did her boss, the fortyish head of G & G, who bought the Pants Set from Dad and his partners. No wonder Merryl became the store's chief buyer so quickly.
---
Sunday, May 13, 1979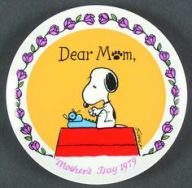 3 PM on a drizzly Mother's Day. I gave Mom a Peanuts card with Snoopy typing out greetings to his mother and then saying, "We writers can spend hours searching for the right word."
I visited Grandpa Herb and Grandma Ethel, who has the habit of reading aloud the inane poems on the cards. They were going to Oceanside, so I didn't stay long.
A neighbor, Mrs. O'Donnell, came in to pick up a pair of pants that Grandpa Herb had fixed (he charged her a ridiculously low $1.50 – no wonder everyone in the building comes to him).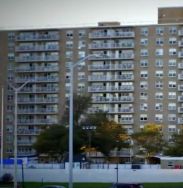 As usual, Grandpa Herb started bragging about what a wonderful grandson he had. "He's a big boy," said Mrs. O'Donnell, who thought I was 19. It's odd that only recently have I noticed that I looked so young.
Maybe it never bothered me before, but now that I'm almost 28 and having a book come out, it feels weird to be treated like a kid. Perhaps I'll begin to age soon if I keep sitting in the sun. Looking like a teenager makes you realize how people condescend to them.
Also, people tend to be totally unguarded when they think they're talking to a kid.
Is there some way to exploit this? Maybe a story or an essay for the Op-Ed page, "On Looking Young"? Or should I pose as a high school student and write an essay or investigative report on that?
Of course, that might be a nightmare for me because it plays into my paranoid fantasy of no one believing I'm 28, a writer and a college teacher. They wouldn't put my photo on the dust jacket because I looked "too babyish," Wes said.
Last year, when I turned 27, I felt so depressed because I was old. This year, at 28, I feel younger. Of course I don't do anything to change my image: I don't have a mustache or beard, and my hair flops on my forehead, and I wear jeans and sneakers.
I suppose I don't yet have the grace of an adult man; my mannerisms are a boy's. I have pudgy, babyish fingers and a high voice (when I called Ronna at work, Pam, who answered the phone, assumed I was Ronna's mother).
And I guess I don't feel like an adult. I guess – this use of "I guess" is another juvenile ploy – I sometimes exploit my looks. But who doesn't?
Anyway, back to Grandma Ethel: she explained to Mrs. O'Donnell that I was the closest grandchild to them. Marc and Jonny, who are not so close, and Jeff and Wendy, who are younger, all treat Grandma Ethel and Grandpa Herb like royalty, but I am more like their friend and confidant.
I sent Grandma Sylvia a card, too, and I'm sure my brothers didn't. It's funny: you'd think I'd be the last person to believe in the family. Yet I think the family is the last bulwark against encroaching super-commercialism, technology and the loneliness of mass society.
Last night I watched Casablanca, which is so corny and yet manages to transcend that and become moving, and read Point Counter Point. I slept heavily because my sinuses were clogged.
---
Thursday, May 17, 1979
4 PM. My immediate future is a question mark now. Neil Schaeffer caught me in the English office and told me Jules Gelernt decided to take the summer session schedule into his own hands – "and of course he has that right."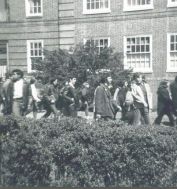 So I'm out because Gelernt hates me after our contretemps a few years ago. (That was Baumbach's fault.) Very apologetic, Neil said that Jules agreed to give me any course that opened up – but twelve sections were canceled today. Neil felt terrible, and I had to assure him that it was all right. But I was counting on that money.
This morning I got a call from a professor from Stephens College, a small women's school in Columbia, Missouri, who wanted to know if I was still interested in the job of director of their creative writing program; I said yes, although I was still waiting on another job offer.
He told me the committee would meet tomorrow and select final candidates to come down for an interview.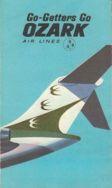 Naturally, I'm scared shitless about flying to Missouri and being so far away from home.
But money – especially with Dad's finances totally collapsing and a recession on the way – has to play a larger role in whatever decision I make.
Can I go to Virginia for the summer? I have to pay $620 for two months even though I'll be unable to stay the whole time. What happens if I get a Bread Loaf fellowship?
And do I really want to go to Albany and be a student? Isn't that a way of escaping reality? Of course, maybe I need to take it slow.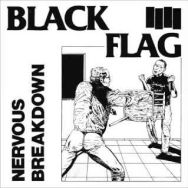 I'm afraid of going away far from home and having a nervous breakdown. Compared to Texas and Missouri, Albany suddenly seems like around the corner. I do feel I would be happier in Albany, but can I turn down the money offered by a real job?
Still, at SUNY, I'd be getting $5,000 to not work but to write and to study. Maybe after I get my doctorate, I can get a better job in a better location. Oh, if only I knew I was getting a $10,000 NEA fellowship.
Why does money have to be so important? Today I got my paycheck and deposited it into the bank. I have $1700 in all my checking and savings accounts and I'll be getting about $1100 more in BC salary and my Taplinger advance next month.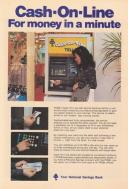 I've been spending about $500 to $600 a month; the $50 I give to my parents every week is taking a lot out of my income, but Dad and Marc are floundering now.
Odd how all these options seem only to make decisions more difficult. I could live on my savings without working through September, I suppose. And there's always a possibility that a summer job will turn up at Kingsborough or NYCCC.
I feel so bewildered. I'm not teaching tomorrow, and tonight is the last Small College class before their CUNY test on Tuesday night. I'm scared; I don't know what to do, and I feel as tentative about life as I did back in 1969.
I'd like to see Ms. Ehrlich for a session, but I can't afford it. Well, look at it this way: I can always go to Albany. That's my safety choice. I just don't want this summer to be empty.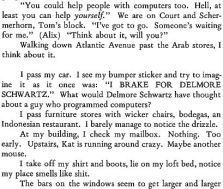 Of course, last summer, before I started teaching at LIU, was one of my most creative periods. My next story may be titled "I Brake for Delmore Schwartz," a bumper sticker Josh made up for his car. I love that title and must use it.
I've been reading Alfred Kazin's wonderful literary memoir, New York Jew. I'm a New York Jew, too, so maybe Albany is best for me.
---
Friday, May 18, 1979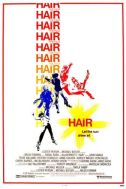 6 PM. I just tried, and failed, to write the first page of "I Brake for Delmore Schwartz." At 3 PM, I went to the movies because it was raining and this was the first day for Hair at Kings Plaza.
The movie was not as good as I expected, but still, that music gave me unrelenting chills. And I cried at the end: not only because Berger dies in Vietnam, but because of the stupidity of that war and the fact that those days when things were so much simpler are over and a part of history now.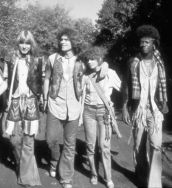 It used to be so simple: everyone who had long hair, smoked grass and was against the war was your friend. We were going to change the world. No one in our generation would wear suits or work for fascist companies or compromise.
Ten years ago I discovered the Village: what an incredible place Washington Square was in the summer of 1969 – to me, anyway. I'd forgotten how much everything has changed since then. Remember my peace symbols, my headband, my tie-dyed t-shirts, my long blond hair and beads made of shellacked watermelon seeds?
Today I got a letter from Paul O'Dwyer. Months ago I wrote him a letter telling him how good he was to me and how I worked hard for him; O'Dwyer always seemed to be in the forefront of everything good and decent. Two years ago I didn't even vote for his reelection as city council president.
Now he's organizing the Dump Carter movement and I told him I wanted to get involved. He apologized for not getting back to me sooner and said he wants me to call him; I probably will. I'm tired of being cynical – at least for a while.
Last evening I saw the summer schedule. Gelernt replaced me with a Mrs. Bay, and he managed to find courses for Laurie and Bruce and others. It bothered me: the first time I lost a job because someone hates me. But if Gelernt wants his revenge – he's got nothing else now – he can have it. Probably it will all turn out for the best, says fatalist Richie.
In my last Small College class before the CUNY exam, I gave the students last-minute tips for writing their essays. I did my best with them, I know that. In a week, the spring term will be over; that ends my short career at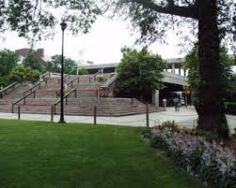 Brooklyn College.
I'm not sorry Neil hired me. I guess a number of people, like Gelernt and Gelber, think I'm a cocky, ambitious wiseass who deserves my comeuppance; they want to see me fail. It's strange for me to have people dislike me. Once I was so bland and innocuous.
It turns out I got a better review in Publishers Weekly than Steve Martin did. They panned his Cruel Shoes, which has the same publication date as Hitler. I'm sure Steve isn't worried, not with an advance printing of 250,000 and three book club selections.
In today's mail I got two new stories, and I'm delighted with both of them. Lowlands Review, in addition to containing excellent work by Crad Kilodney and others, featured my "Greatest Short Story That Absolutely Ever Was."
And Scribes, a slick Denver magazine for seniors, printed "How Are We Different from Other People?" complete with delightful illustrations. Seeing my work in print still gives me enormous satisfaction.
---
Monday, May 21, 1979
4 PM. Convalescing: a word that conjures up images of sitting in a lawn chair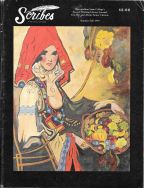 , wearing a cardigan, and sipping tea. It's not unpleasant. Perhaps my cold was not psychosomatic, after all: Mom and my brothers all seem to have caught it, to some degree.
Late yesterday I started to feel better and I was able to get dressed and go downstairs and watch TV and read. I didn't go to bed until 11 PM, and I slept extraordinarily well. Dad got me cough syrup, and that helped. Now I feel better, and in a few days I should be back to normal.
This afternoon, when the sun was still out, Jonny and I sat on the front porch talking. I was glad to be able to talk to Jonny that way, as a friend: if we weren't alike, we wouldn't have so many arguments. But although I've been pretty terrible to Jonny, there's a great deal in him that I admire.
I went to Brookly
n College and picked up my mail. The CUNY exam is to be given to the veterans next Monday, a week from today, the federal Memorial Day: I'm sure they'll love that.
I found Pete Cherches at the Writing Center and we chatted for a little while; he said the appointments committee meeting he had seemed to go well. We kidded Bruce, who was on the phone, about not being a real administrator because he didn't have a coffee mug with his name written on it.
It's funny how little you'll settle for when you're deprived. After being so low yesterday, that little amount of social contact today was like a party to me.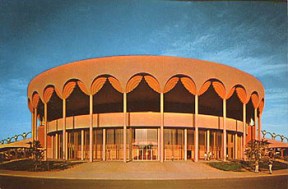 I got a letter from Arizona State, telling me I didn't get the job but should be honored because I was a finalist. And Portland State says I'm being considered and Stephens College wants to see writing samples.
But I probably shall be a graduate student in Albany; for once, I'm putting my personal development over my career. Or is it merely that I'm too scared to do anything else?
Look, I've always been easy on myself. I'm afraid to risk a responsible job hundreds of miles away. Albany is close, it's more familiar, and if I fuck up, it will be easy to leave – not that I expect to fuck up.
No, Albany is what I want; when they tell me the Hunter job is not mine, I'll be definite about Albany. I feel secure there, knowing that there's only a few hundred miles' stretch of freeway between me and New York City.
There'll be a lot of New York people there, Jews and young people, and I won't feel I'm among strangers. It's a good compromise for my first move out of town and out of the house.
After all, even Albany will prove to be at least a little traumatic. But there'll be less pressure on me to be the Responsible Adult; I can be a Carefree Graduate Student. I can become a kid again. And look at it this way: I'm never going to get a chance to become a kid again after this.
I've been reading Alfred Kazin's New York Jew. Intellectuals and literary people in the 30s and 40s and 50s were so well-read; even the most intellectual people of my generation always seem to have large gaps in their knowledge. Is that because required courses were done away with? Is it television? We are more plugged in to popular culture.
I honestly don't understand much about the issues that split the Communists in the 1930s; I have only a vague idea who Trotsky was, and until recently I didn't know that there had been American Stalinists. And I'm not sure I know what the Moscow Trials were really all about. Does it matter?
Or maybe I've just been hanging out with the wrong people.
*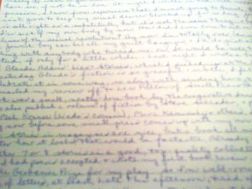 7 PM. It's still Monday, but I have to write this because I feel it and I hope it looks absurd in the logical light of tomorrow. On Saturday night I felt the same sense of dread, a nauseating feeling that the earth is going to open up and swallow us whole.
I feel death as a presence. Someone is going to die soon – or if not someone, something. It's not going to be me, though; I almost wish it were. I think Dad is dying, that a part of him wants to die. In these past weeks I've meant to write about Dad, but it's been too painful.
"I'm scared," I just heard him say to Mom. "I'm scared shitless because I'm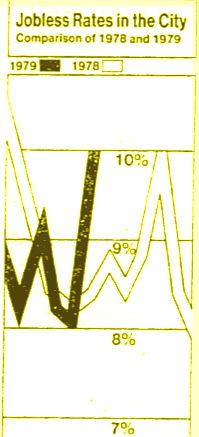 at the end of everything."
He has no business, no income, no savings left. He can't pay his bills. He seems to be getting smaller every day. I imagine him in his sweatshirt and shorts, running off the edge of the earth, and I am unable to stop him.
At dinner Dad had a dizzy spell. He took one of my tranquilizers. He walked outside, and I followed him. "It's just tension," I said, but what could I say?
Earlier in the day Jonny and I were talking about death and how nobody expected himself to die. Jonny said he felt bad that he didn't go over to Monty at Scott's wedding because Monty's appearance frightened him. "I would have liked to say something to him," Jonny said.
But what can you say? I'm furious with Dad for getting into this financial mess, but I don't feel any anger. It's a terrible thing to pity your own fat
her. You know, I now I feel I'm writing things that are embarrassing, that it would be so much easier to write about my masturbation or sexual fantasies.
It's odd, how in all the stories in my collection, parents are never mentioned. Maybe one has to be older before one reconciles oneself to one's parents. I don't know what I feel, but this dread is very real.
I picture horrible scenes in my mind.