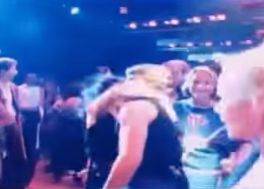 Saturday, February 10, 1979
6 PM. I couldn't have asked for a better today than today. When my life goes well, it really goes well. Please don't let me ever think of suicide; days like this can pop up anytime.
Last evening I wrote an essay – yes, an essay. I've been reading them so often in my freshman readers that I thought I'd try my hand at it. I wrote about why I watch soap operas – "The Hope in Soap," I called it – and sent it out to the Times Op-Ed page.
I doubt that they'll take it, but what a breakthrough it would be if they did. And what good publicity for Hitler, too.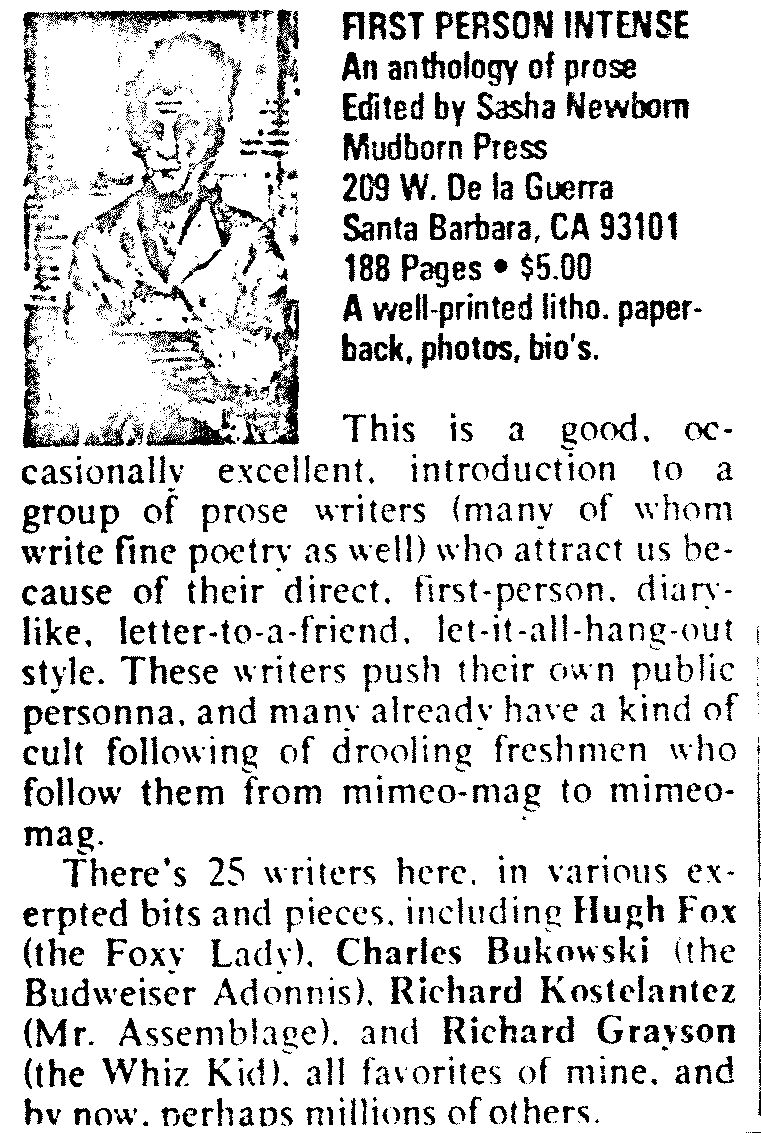 After sleeping soundly, I was awakened by a mail delivery: four copies of First Person Intense arrived. My parents were out, and my brothers were asleep, so I had a quiet house to myself as I went about my morning rituals.
It was 9° when I went out, and I warmed up the car for a long time. After depositing my paycheck at the bank and buying some items in the drugstore, I mailed a batch of letters and then went to Macy's to find a birthday present for Wesley.
I hardly ever look at housewares and things like that, but today I discovered I have an itch for expensive, well-designed things, and I ended up buying Wesley a tasteful notepad. I'm not sure what to expect tonight: a quiet evening? a crowded bash? I'm looking forward to it, however.
When I pulled up to the house, I spotted a big batch of mail in the mailbox. As I'd hoped, I got another letter from Chris. Also, there was a check for $28 ($25 Australian) from Biala for my "Man Who Gave Away Millions." And I got a letter from Gary Livingston, whom I'd been meaning to write.
Someone ca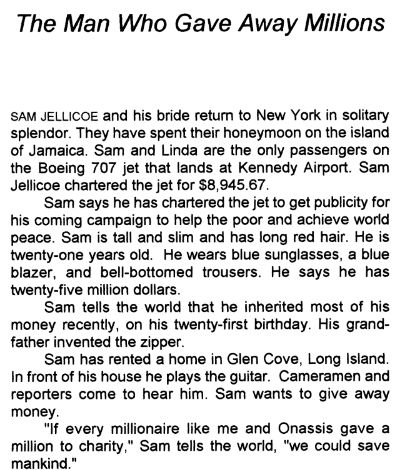 lled from New York City Community College and offered me a course; again, I hated to turn it down. "Maybe next term," he said. Now it seems I have no trouble getting classes, at least on a part-time basis, so I'm a little more secure about my future.
At least I don't have to worry about immediate unemployment. I can't believe I've turned down courses at LIU, St. Peter's and NYCCC. Well, things seem to be looking up for me; maybe my luck will hold and I'll get a full-time teaching post.
Chris's letter was wonderful. He's so witty, I almost think he's a genius: he's into both show business and literary trivia. But he drops only little tidbits about himself here and there.
When I rather obnoxiously asked him, "Who does your hair?" he responded by mentioning putting grease on it for an audition for a John Houseman production of Enter Laughing.
Chris is "up" about 95% of the time, yet he allows me to wallow in self-pity, a little, in my letters. Although I really don't know much about him, I feel we're on the same wavelength much of the time. I like that he's only 5'8".
When I read Alice part of his letter, she said his sense of humor is so good, he has to be gay. But Chris has never mentioned sexuality except in humorous terms. I wrote him back a four-page letter, thoughts and feelings, and I'm going to sit down with the play he sent me, Atomic She-Pizzas of Venus.
Chris McNeil seems to be too good to true, but then I feel that way about a lot of my life these days. (Just wait until your next depression, Grayson.)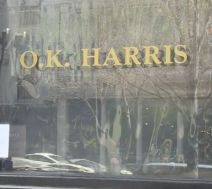 Alice had some very good news: Andreas has finally found a gallery – in Soho, next to the very popular O.K. Harris – for his long-talked-about one-man show. That's exciting: it will be in April and there'll be an opening and everything.
Alice is getting nervous that her book is due in six weeks and she's written only five pages. (Janice isn't doing much better: her calligraphy book is due in a month and she has 25 pages written so far.) But Alice sounds very chipper, preparing for her party and her course at the Womanschool.
---
Sunday, February 11, 1979
4 PM. Last night's party was certainly interesting, though I wouldn't want to make a steady diet of such parties.
After some hassling, I found a parking space right in front of Wesley's mother's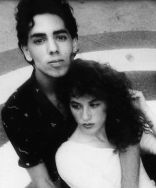 townhouse, which is indeed very posh. (She's an artist and her boyfriend a stage designer, so they have exquisite taste.) Marla greeted me at the door like a long-lost friend; she praised my stories and seemed so excited to see me.
Wes was wearing some white blousy thing, tight leather pants, and a little mascara that Marla put on him. Marla was in something dark and clingy, and I could tell she wasn't wearing underwear.
I was introduced to Wes's sister Ivy, rather kookier than I'd expected, who ask if I was as funny in person as I am in my stories. I found her attractive in a sexy, scatter-brained but intelligent way.
Ivy announced that Scot Free, her first novel, did not get a single review and that she was planning on retitling her second novel The Book They Dared Not Review. That depressed me.
Ivy said she writes all day – "I'm a hermit" – and watches The Newlywed Game, which she would like to go on with Wes because they think the same things. "It's too bad you can't marry your brother," I said. "I know how you feel."
I liked Ivy: she's divorced and currently is "recycling" old boyfriends.
While eating brioche and some of Marla's quiche, I suggested that Ivy pose nude in Playboy to get reviewed. After thinking it over, she decided her father would kill her. "Don't tell him I suggested it," I said.
I showed Wes the complimentary letter I got from the typesetter, and he was impressed; he took the letter, for what reason I don't know.
The other guests consisted mostly of Wes's old friends from Vassar and Berkeley, and Marla's snotty fashion-world associates. So I felt kind of out of place. Luckily, Scott Sommer, a very talented writer whose first novel is coming out from Taplinger in the fall, was there.
Like Ivy and me, Scott is 27; he has long blond hair, was wearing a flannel shirt, and is a vegetarian Marxist who makes $5,000 a year teaching illiterates in Ithaca to read. Immediately, we got on very well.
Scott told me he resigned from the Epoch staff when they refused to take my "The Life of Katz." I told him that was unnecessary and a little stupid, which it was, but I felt touched.
Scott still lives in the 1960s and said he wasn't used to the trendy Manhattan people, whom he kept bullying by asking them semi-obnoxious questions. (Weak-kneed soul that I am – or am I clever? – I just tried to adapt myself to the surroundings. Some of  Wes's friends are actually quite nice: Stan Stokowski is down-to-earth despite having Gloria Vanderbilt and Leopold Stokowski for parents.)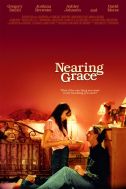 Scott and I talked about the (ha, ha) literary life. He writes four fucking hours a day. Scott reminds me of Slade from college, only he's a real writer; we're going to be friends.
After Ivy got incredibly drunk and spilled wine on me, I met Mary, Wes's artist friend, who looked a little scary – the deep purple eye shadow does it – as well as a number of people who, based on their conversation, apparently spend a great deal of time at Studio 54 (they looked the part, too).
I do like Marla a lot, though: she's very pretty and sweet and would like to be an actress. She and Scott and I were surprised to discover that we were all Jewish. Marla said Wes is the first Jewish guy she's gone with, so her grandmother is happy. If they have children, they'll get married.
I left at 1 AM,
thanking Wes for inviting me and asking him how it felt now that a third of his life was over.
A lot of Wes's friends had read my manuscript, and I was somewhat embarrassed by their praise. I do like being in touch with talented and intelligent people, though.
By the way, today I reread the letters I got from Chris and discovered that he's not too good to be true: the guy is an egomaniac and sounds self-assured to point of absurdity. Yet I still like him. I guess it's the photos.
---
Tuesday, February 13, 1979
4 PM. The sun is still fairly high in the sky, but that's the only sign that spring is five weeks away.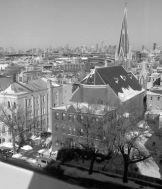 The temperature has not gotten past 20° in a week, and the frigid weather is beginning to get to me. This icy February is tough: unexpectedly tough, coming after a fairly mild January. The streets are all snowy and there doesn't appear to be any end in sight.
Of course, if today were as productive as yesterday, I wouldn't be complaining about the weather. My energy seems to have evaporated, but maybe it's just as well, for if I kept up yesterday's pace, I would probably go mad.
When I taught this morning, I had a surprisingly good class. Tomorrow's the last day of the term at Kingsborough, and in one way I'm sorry to see it end; the winter module has been my happiest teaching experience yet.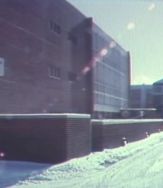 I feel rather uncertain about succeeding this term at Brooklyn College: I don't quite know what I'm doing yet, and I'm especially worried about the veterans, from whom I expect poor attendance and rowdiness.
In contrast, the Small College students are fairly good writers, for the most part; I'd say about half of them could pass the placement test now with no trouble.
This is probably because they were educated – if only on the primary level – before things started to go sour: about 1968, I think, the year I graduated high school.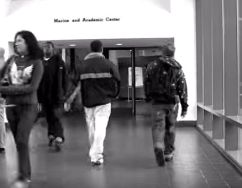 As for the immediate future, I do have some financial worries. If I don't teach at Kingsborough in their spring term – and if I had my druthers, I wouldn't – it will be tricky to keep myself going. The $50 a week I contribute to my parents eats up a lot of my income.
If only Dad could be doing better – but he seems to be more confused than ever, mulling over offers to go into partnerships with various people. Dad's so vacillating, I can't stand it; he's always running to Mom for advice, pep talks and guidance. I can't see Dad ever doing more than just squeaking through.
But that's not my problem. The economy is heading into a downturn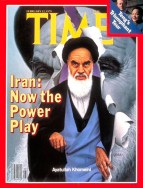 (the economists' euphemism), and with the trouble in Iran (the Ayatollah has taken over) and other factors, it's expected that there'll be a gas shortage this summer. Gas is now over 80¢ a gallon, and in a year it may be over $1 a gallon.
(Notice how I alternate wild optimism with deep pessimism in my diary.)
I miss Ronna. Although I spoke to her on Sunday, she was busy with her friends all weekend. I wonder how her interview yesterday at the Dover (New Jersey) Advance went.
Last week Sid phoned her and said there was a job for her on an Ohio paper if she wanted it – but Ronna said it was all reviewing and no reporting, and so she turned it down.
I think I got her angry when I asked her whether the editors might not think, at 25, she was a little too old to be starting out as a cub reporter.
Ronna's career goals confuse me. If she wanted to be a reporter, why didn't just do it instead of going to graduate school? Why doesn't she freelance? She hasn't written for publication in five years, and Alice told me college credits don't really count for anything.
I think Ronna should just take the job at Metro – but I certainly wouldn't presume to tell Ronna what I think, especially since she hasn't asked.
Oh, I bought a copy of New York and saw my competition entry: big deal.
---
Wednesday, February 14, 1979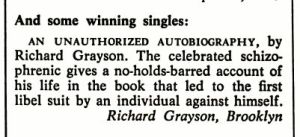 3 PM. I feel as though I'm coming down with a cold. My limbs ache and my nose tickles and I have a sore throat. I think I'll forgo my exercises today. I feel a little depressed and I dread tomorrow.
At 8 AM, I have to be at Kingsborough to pick up my final exams, and then I have to be at Brooklyn College at 1:15 PM and then again at 9:30 PM. God. And it's supposed to snow tomorrow.
This morning, when I got up, it was 3°. I thought I'd never start up my car. I feel angry at this winter weather; it's been so cold for a week, and the world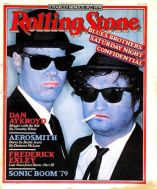 seems desolate and dead.
I hate the idea that I've got to teach at BC tomorrow and for the rest of the term. I wish Neil Schaeffer had never called. I could have probably had two courses at Kingsborough starting in March. At this point, I feel like a stranger at Brooklyn College; those veterans are going to give me a lot of trouble.
Today was my last class of the winter module, and I was truly sorry to see this term end, as I enjoyed it so. Now I'll be making less money at BC: about $135 a week as opposed to Kingsborough's $178 a week.
It's going to be difficult for me, either way, to fit another Kingsborough class into my schedule or to do without the extra money. While I have more money now than I ever had, I'm also now contributing $50 a week to the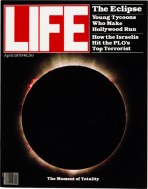 household, and that leaves me with little for myself.
Either I'll be poor and have a lot of free time or I'll work my ass off and have more money – but it will only disappear quickly anyway. I don't seem able to see the light at the end of the financial tunnel.
If only I could get that $10,000 NEA fellowship – but I can't count on that, and it wouldn't be till next year anyway.
Last night I called up Gary Livingston and we had a good talk. He's had tremendous frustration since the publication of Exile's End: more frustration, he said, than he had after he shot his parents in 1965.
Gary said he occasionally he thinks of committing a violent act to get the attention he feels he deserves. It would work, of course, but he's already been in prisons and mental institutions and says it's not worth it.
On Saturday night, Scott Sommer said he felt sorry for the person who wrote my stories; that embarrassed me at the time, but now it makes me feel almost glad.
Ronna phoned last night: her interview with the Dover Advance went well, and the job is hers. She can be a reporter on a daily paper, albeit a very small one. But how is she going to live on $155 a week, especially when she's got to buy a car and get an apartment in New Jersey?
Tomorrow she has an interview with Asbury Park Press, a larger an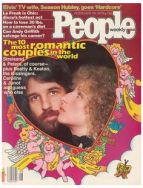 d better paper; if she's offered that job, she'll take it. And if not, she will begin  in Dover on March 5 or 12.
I'm going to miss Ronna a great deal, even though we never did see each other in the past months as much as I'd have liked. I do love her very much.
She said she liked my Valentine, the front of which showed a mouse saying "Of course I love you!" while standing between two lions. On the inside, it said, "Can't you read between the lions?"
Maybe it's for the best that Ronna is leaving New York; this way we'll never get really close, but I have the feeling we'll always love each other and I expect Ronna will meet a nice young reporter and fall in love. But then I'll probably fall in love with someone, too.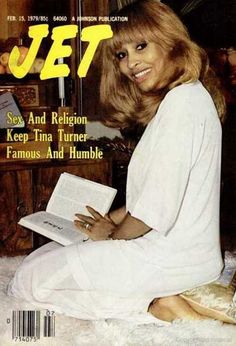 Elaine Taibi called and said she would like me to drop by the Alumni Association office to discuss something important – and confidential. If it means more work (and what else could it mean?), I'm going to say no.
Josh is so nervous about getting through the term at NYCCC. He said that after Denis missed his class at LIU on Monday, Margaret called him and angrily explained that he should have known that Lincoln's Birthday isn't a holiday at LIU.
---
Friday, February 16, 1979
9 PM, and I'm starting a three-day weekend. Come to think of it, I'll be off Mondays this spring, so every weekend will last three days. I guess everything worked out for the best.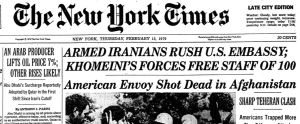 Last evening I was able to rouse myself to give a good lesson in the Small College class. Beforehand, I talked to Lou Asekoff, who gave me some tips. The students are a good bunch, and they even had to stop me because I was going overtime.
When I got home at 11 PM, I felt exhausted but very happy. It was starting to snow, and it felt marvelous to get into bed and know I could sleep as late as I wanted.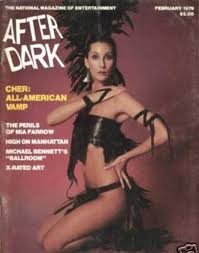 I think I'm really going to enjoy this spring's schedule. After these hectic two weeks, I know I can get through anything. I'm proud of myself for not finking out of any of my responsibilities.
This morning was a joy: I slept till 9:30 AM and had a leisurely breakfast and then spent the rest of the morning in bed, clearing up what I might refer to as "my desk" if I kept things on a desk.
The past week has been one of my most successful in terms of getting stories accepted, as I've gotten stories taken at these colleges: Idaho (Snapdragon took "Slightly Higher in Canada), Bowling Green (The Penny Dreadful took "Nothing Wrong with the Machinery"), and Wisconsin-Madison (The Attic took "How I Repented My Winter Vacation," that 11-pager I wrote four weeks ago when I got back from Boston).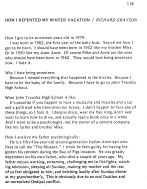 The Attic also wants two review copies of Hitler; I hope Taplinger will send them. If Ivy couldn't get any reviews, I think I can at least get reviewed by little magazines.
Ed Hogan said the new Aspect should be out in a month, and he invited me to submit something for their "writers on editors/editors on writers" issue; I may do it.
AWPress listed Hitler in their "Books by Members" column. I can get a lot of free publicity by using the contributors' notes of various magazines. I've got to write Wesley a letter asking him what they intend to do about publicity.
Ronna said that when she was at ARCO, they hated it when authors did things on their own and made the publicity people look dumb. Of course, I know more about publicizing and marketing my book than do the people at
Taplinger.
Rutgers' Dr. Sanderson wrote that they're getting a great deal of pressure from Affirmative Action to hire a woman but said I'm "still very much under consideration." He asked me to send writing samples, and I did so.
The Times Op-Ed page rejected my soap opera essay, so I sent it off to Newsday.
At 12:30 PM, I left for BC; it takes only five minutes to get there, and I don't have much trouble finding parking. In Boylan, I spotted a notice of vacancy in the Admissions office, where they need a counselor/recruiter.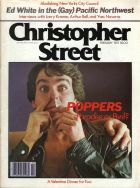 Tonight I wrote to Dean Quinn applying for the job, sending him a very BC-oriented résumé.
My class went very quickly, and again I went over the fifty minutes and still couldn't get everything in.
Then I dropped by the Alumni office, where Elaine, as expected, told me Maddy could no longer edit the Bulletin and wanted to know if I would give it a try.
I stuck to my guns and said no; I don't know much about editing a periodical anyway.
Elaine said they'd like to run a story from my book in their fall issue; she would prefer to run the title piece. I have to find out if Taplinger is amenable.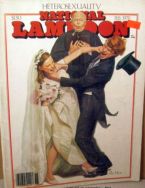 If not, they're stupid: it's free publicity.
Marie gave me a big batch of Class Notes, which are due in three weeks.
Then I drove to Kingsborough, where I handed in my grade cards, my rollbook, and my office keys, and I said goodbye to the secretaries.