Monday, January 22, 1979
4 PM. Today is another mild day, but then this is the week for the January thaw.
I feel almost blissfully happy. Last night I didn't sleep much because I was so exhilarated, and today I feel it even more: that there are an infinite number of possibilities for my life.
I am extraordinarily lucky and extremely grateful. When I was a kid, nobody ever told me life could be this good.
Yesterday I spoke to Brad. We're really friends now, old friends who can talk about anything and who forgive each other anything. Brad and I don't really have much in common but our friendship.
Still, I trust Brad: he's a fine person, the only one I can tell certain things. Brad said he lives a mostly celibate life and he doesn't think he's missing anything.
I spoke to Ronna, too, and I feel I love her more than ever. (Does all this sound sickeningly Pollyannaish?) She spent the weekend in Princeton with her friend Jackie – who, after eight months of marriage, is ready to call it quits. Her husband, like Phil, is a busy Ph.D. student and he doesn't have time for her.
Ronna thinks Jackie's expectations are too high and her tolerance level is too low. Somehow Ronna always gets in the middle of her friends' unhappy
marriages; the same thing happened with Pat and Russ. One thing, though: it makes Ronna relieved that she's not married.
We chatted about the movies we'd seen and the places we'd been. When we don't speak every day, Ronna and I actually have things to talk about.
I gave her the details of a Times ad I found: Courier-Life needs reporters. She's going to apply for the job after deciding that she should try weeklies, not just daily papers.
Today I had a good class at Kingsborough and came home to find a letter from a guy whose Voice ad I answered. He said he was 21, extremely bright and creative, interested in a long-term friendship; he lives in California.
After reading his letter, I'm already crazy about him. He and I just seemed to hit it off; he said he was glad I sent him the Go Not to Lethe story because he can't watch the show: "the IBS affiliate in L.A. runs more profitable
reruns of Oh, Susanna! in its place."
His name is Christopher McNeil, but that's his new actor's union name; he said he was born Jack Leonard and later adopted as David Chang: "the people who re-do my birth certificates are building a condominium on the commissions from my account alone."
"Were it not a repulsive thing to do," he writes, "I would describe myself as a 'creative artist.' As it is, I settle for 'artist/performer,' but some day when I'm old and crusty I'm just going to say 'I work a hell of a lot' and leave it at that."
He just finished USC's theater school, and he's doing film and TV work, living in suburban Sunland (yes): "My neighbors come over to borrow a cup
of cocaine and I can only come up with crushed Tums."
Christopher sent a parody of a Bergman film which I expected to be embarrassingly bad, but it was pretty unerring. And he sent a photo of himself that's gorgeous even if he says it's only "a character-test shot, with me as a bushy-haired, wise-mouthed punk."
---
Tuesday, January 23, 1979
4 PM. It's a pleasant afternoon: fair and rather mild. So far this winter hasn't been harsh at all. We've had a great deal of rain – four inches last weekend – but not much snow. Of course February is always the worst month, and I'm sure we'll get a major snowfall before too long: you can't beat the odds forever.
I have a sinus headache and some soreness in my limbs; I haven't been getting enough sleep. A great deal of energy has been going into my classes, but they've been good ones. I feel I've accomplished a lot, and most times
I've kept my students for the full two hours.
I can't get over how well-behaved this class is in comparison to last term's monkeys: these people, in contrast, treat me like the Ayatollah.
Last night I was thinking about Christopher. God. But I've had great love affairs by correspondence before – with Caaron, Rachel, Bill-Dale. None of the relationships seemed to have staying power.
Still, at least initially, correspondence-friendships are better than falling in love. There's mystery, glamour, novelty, and great expectations – and no getting bored, no jealousy, and no hassles about what you're going to do Friday night: go to the movies or just stay home and screw.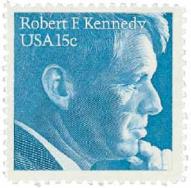 Christopher drew a gorgeous picture on the back of his envelope: a little girl in a blue pinafore being carried aloft by a set of balloons. Under his photo – the "bushy-haired, wise-mouthed punk" shot – he wrote, "He sacrificed his great beauty for his art."
He seems enormously talented for such a young writer and artist, and I bet he's a good actor, singer and dancer, too. I suspect Chris is going to be very famous someday – or else he'll be one of those saintly people who die tragically young, their great promise unfulfilled.
(I don't know why I said that: maybe because he sounds too good to be true.)
I'm afraid my letter back to him was too jocular; I was afraid to tell him how much I like him, afraid of scaring him off. I'd like to know more about him.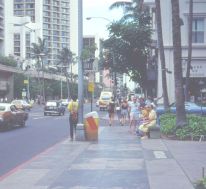 He said he grew up in Hawaii, was adopted (by the Changs?) and has little sisters.
Oh, I don't even know what he wants. "A long-term friendship," his ad stated. "Sexual preference unimportant." Oh well.
A weird letter arrived today. On yellow legal paper someone wrote with a black Flair:
Dear Richard,
I read your story about David, Robert, Jeffrey, Elliott and Michelle – I liked it very much. I would like to meet you. Drop me a line.
Best wishes,
Joseph
That's odd, isn't it: just "Joseph." A last name? The telephone directory doesn't have a Joseph at 538 East 14th Street, Manhattan. A first name? He gave his apartment number. Very odd. I despise – or maybe love – mysteries.
I wrote back to "Joseph," giving my phone number. Mom says it's either a famous person or a nut. Why no last (or first) name? And did they see the story in Epoch or in galleys for the book? No, it must have been Epoch. How did they get my address? From Poets & Writers, perhaps? It must be someone in literature, no? I can't wait until this mystery is solved.
One other letter came today – or rather an invitation:
You are invited – please don't bring friends – to my unpretentious twenty-fifth birthday party, at my family's posh town house, on Saturday, February 10th, 9:00 PM. 161 East 78th Street. Regrets: 831-3155.
– Your pal,

Wesley Strick
I wonder if he's kidding – not about the invitation, but about his family's "posh town house." Is this his father's place or his mother's? "Your pal"?
Well, anyway, if Taplinger weren't doing the book (I'm so insecure), Wes wouldn't invite me to a party. It will be interesting, I'm sure.
Look at today: all these mysteries coming from the mail. So far 1979 is turning out to be a very interesting year, and I can't wait to get on with it.
---
Sunday, January 28, 1979
4 PM on a lazy, rainy Sunday afternoon. Last evening there was a beautiful pink-and-light-blue sunset, and that cheered me up a little anyway.
My parents went out to visit their friend Morty Schwartz, who's been in a coma for a week. I made an omelet and some Chinese noodles. Mikey called and we depressed ourselves with talk of the bleak job outlook.
I exercised and watched TV and read half of John McPhee's Coming into the Country, in which he gives Alaska his usual McPhee treatment: every sentence is a gem.
Waking up at 8:30 AM this morning, I found the New York Times Book Review's Spring Preview, which of course did not mention my book although it did list four novels about Adolf Hitler, and I found a fifth novel, The Trial of Adolf Hitler, advertised elsewhere in the magazine.
At 10:30 AM, I went over to Mark and Consuelo's for breakfast. Their house is very run-down, and it would depress me terribly to live there; I'd rather stay here with my parents.
Mark and Consuelo haven't changed: they're just Mark and Consuelo, only more so. The boys are very cute – David is 6 and William is almost 4 – but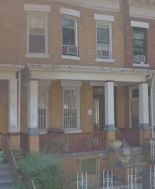 they do run around and yell a lot.
(Memo to future self: Don't have kids. You could not stand to be with them all the time. Remember how Consuelo, an exceptionally patient mother, said that at night she actually hates them.)
There was a big spread for breakfast: french toast and scrambled eggs and french fried potatoes and sausage and bacon and orange juice and coffee and coffeecake. (I should have brought something, but I never do. What a freeloader I am.)
We talked for hours, interrupted often by the children. I'm good with kids – don't get me wrong – and I was amused when Don, a confirmed bachelor, came over: he could not believe that David and William weren't putting on an act, that they were always that rambunctious.
Consuelo seems to be working in one of the few effective bilingual programs, but perhaps it's because she breaks the law and uses English textbooks in class. Mark is looking for a job in broadcasting or anywhere, and meanwhile, he drives for the car service from 7 PM to 1 AM every night.
In the morning Mark takes the kids to school, and during the day he attempts to job-hunt. He talked about his friend and car mechanic, an ex-cop who was busted from being deputy chief for being too much like John Wayne. Like me, Mark now questions his former liberal beliefs and wonders if hard-liners do a better job of controlling crime.
Consuelo told me that if she met some of her students on the street, she'd be
afraid of them. One boy in her class claimed that people owed everything to their mothers because they, like his mother, decided not to have an abortion.
I left at 1:30 PM, when Mark and Consuelo began to bicker about getting a new car; I hate being in the middle of scenes like that. I kissed Consuelo, and the boys kissed me, and I was grateful to get away from the dogs: Paz the sheepdog and a new one, Murphy, a husky.
It was a pleasant visit with the Savages. I seem to be able to pick up my friendships after long stretches. While I was out, Teresa called – I must get back to her – and so did a crazy-sounding guy (according to Jonny) who may be the mysterious Joseph.
Ronna is having terrible problems with her mother, but she couldn't talk about them because her mother was in the room.
---
Monday, January 29, 1979
1 PM. This depression is hard to shake off, though it's not as severe as previous January depressions. Losing my tooth triggered this: it symbolized for me the futility of all my plans and dreams.
Last night I wanted only to sleep. Without eating dinner, I got into bed at 7 PM although I spoke to several friends.
Teresa has been all right; she may get a job with the Times advertising department that would mean a hefty salary increase over the library job.
Elihu is a bit worried that he might not have a course to teach at LIU for the spring semester, which begins Wednesday. He told me Elspeth is driving a bus out of the Ridgewood terminal; I think
that's great and admire Elspeth's spunk in taking the job.
Ronna had to talk to me about the situation in her house, which is very bad. Her mother is going through a terrible depression: sometimes she stays in bed the whole day, and at other times she explodes, shrieking at Billy or heaping abuse at Ronna.
Ronna doesn't want to leave until she gets a job because she would feel guilty about them having such troubles. Billy is incredibly dependent on his mother, and they fight constantly. Her sister screams at Billy as though he's an adult – or as though Sue were also a child. All I could do for Ronna was listen.
Joseph the Mysterious called. He has a thick Israeli accent. Evidently he got my stories from a friend, someone whose personal ad I answered. Joseph asked me if I attended the Gay Synagogue.
I didn't ask Joseph about himself: he wouldn't tell me his last name, nor would he give me his phone number, though he wants to meet me for coffee. I told him this was "a bad week" and to call back next Sunday.
I don't like the sound of Joseph: literally, I don't. No matter how attractive or intelligent he is – and I don't think he's much of either – I could never be interested in someone who sounds like Menachem Begin.
But I wrote Chris another letter, a serious one, after thinking that my last letter might have turned him off. Mostly I did nothing for twelve hours but sleep – and it was a major effort to get up this morning.
I fumbled my way through a terrible class, and then I came home and found copies of Tailings with their "mini-chapbook" of "The Fiction Writer and His Friends" inside. It looked terribly tacky; it's not a very good magazine, and looking at it depressed me further.
Still, the words are important, not how it looks (keep telling yourself that, Grayson), and the magazine's very nice editor, Sue Stephens, meant well.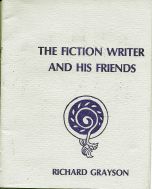 At Kings Plaza, I had a hamburger and then bought some birthday cards. I have a very low energy level, and I'm going to have to force myself to exercise today. Despite eleven hours of sleep, I want more.
This is a day when the specter of 1969 haunts me: those cold, empty days. I feel so empty now, too. How can I plan tomorrow's lesson or mark the papers I have to?
I made an appointment with the Wagners' dentist, Dr. Levinson, for Thursday. Now the hard part will be calling Dr. Hersh and canceling: I'll probably take the coward's way out and make some sort of excuse. But we just can't afford his prices anymore.
There's nothing I can do but wait out this depression, which will end eventually. At least the weather has been good, remarkably good. Nothing is really wrong with me: it's just life.
A week ago I felt "almost sinfully happy" and today I feel righteously miserable. I really can't complain. But I do, don't I?
---
Wednesday, January 31, 1979
5 PM. My depression lifted – the heavy weight of it is gone – and the world seems all the better because I survived it, although I never had any doubt that I would.
Yesterday afternoon I thought about why I'd been feeling depressed, and I decided it came about partly because I had too much time on my hands. I am happy when I am productive.
Teaching gives me a sense of purpose, but the long empty winter afternoons wear me down. Soap operas are not a substitute for reality, and a daily dose of them is counterproductive.
Maybe writing is not the profession I should be in, because it demands too much solitude. Or maybe I've been giving myself too much solitude.
Crad Kilodney wrote that he loved "Diarrhea," but said that I question myself as a writer because I don't have enough other interests besides teaching and literature. That may be true.
I dragged myself to see Superman and found it draggy, but for some reason the film reminded me of Camus's The Myth of Sisyphus, where I found this line, one I badly needed to read: "There is no sun without shadow, and it is essential to know the night."
As long as I know absurd suffering serves a purpose, it's easier to endure it. Immediately after dinner last night, I felt tired and weak and got into bed at 8 PM.
After sleeping eleven hours, I woke up refreshed. Class went well this morning. There are only seven sessions left and then the final.
I found an ad in the Voice for an administrative assistant at a creative writing workshop. Lying that I knew bookkeeping, I got an interview for Friday afternoon. Why not? I might like working in an office for a change. I don't want to be just a writer and a teacher.
(Yesterday I spoke to Alice, who was excited because they've asked her to teach a course on magazine writing at The Womanschool.)
Today's mail brought kind notes from Tom Person and Max Benavidez, and long letters from Crad Kilodney and Chris McNeil. I'm falling in love with Chris with every word of his I read.
In some ways we're alike: we have the same tastes (BBC dramas, outrageous non sequiturs, being neat). Like me, Chris answers his mail the same day he gets it. He is very disciplined and has very high standards.
He doesn't think TV work is junk and told me that he's got a shot at a job with MTM, Mary Tyler Moore's company. Chris says he's working on a children's book called Mary Beth the Tap-Dancing Tampon, and the drawings he sent me are hysterical.
Saying that he was born in Texas and moved to Florida and then to Hawaii, Chris has adapted to California: "Los Angeles is not the plastic disaster of the universe, as people say, unless one wants it to be. Like most things, one finds what one is looking for (except raisin bran with soft raisins)."
In response to a question of mine, he wrote:
"My infancy was quite difficult, though my later infancy and childhood were ecstatically happy with few exceptions. My adolescence was so brutal and cruel that I jettisoned it and went right on to adulthood, with occasional trips back to childhood. (I think all children should be buried between the ages of 11 and 18, except that upon disinterring, they'd either be dead or OLD adolescents.) Ugh."
His house is full of visiting family now and he's "playing Hazel" and baking gingerbread. Christopher McNeil really sounds too good to be real, but I didn't tell him that in a letter I wrote back to him.
I also got the invitation to this year's National Arts Club Literary Award Dinner honoring Allen Ginsberg, but Alice said she can't go because Peter has two tickets for a show. Maybe I'll go alone, or ask Teresa or Wesley.
Well, this year January was practically painless, so – why not? – let's bring on February.