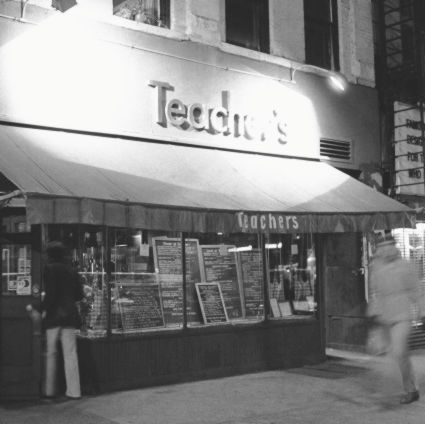 Monday, December 25, 1978
4 PM on a windy, cloudy Christmas Day. Heavy rains fell last night, and if it had been colder, we would have had a couple of feet of snow. I picked up Avis in Sheepshead Bay at 6 PM.
Unable to get ahold of any friends, we drove to Park Slope for dinner. I took her to Camperdown Elm, where we had a table next to the Christmas tree and a pleasant meal, though I hated it when the waiter brought over a chilled bottle of Suave Bolla and placed a little into my glass.
I've seen enough movies to know I was supposed to sip it and give my approval, but the whole thing seemed very absurd, not to mention chauvinistic: Why was I supposed to judge the quality of the wine when Avis knows far more about such things than I?
Still, I handled it like an old pro.
Avis and I talked about the future. I can't believe that in a week she'll be gone and I may not see her again for years. She's decided that her interest is in languages; if she stays in Bremen, she will one day be able to study at the University and become a translator.
She still thinks about going to London, but she's also considering emigrating to the warm climate of Israel. Avis and Helmut would like to live independently of each other, but she wonders if she could manage it in Bremen.
As is natural, she's both very attached to the town and yet bored by it. She's not overly fond of German society, and she feels she's "going nowhere." (Who doesn't feel like that is what I want to know.) After talking to me and Teresa and Jacob, she's decided that she doesn't fit in in America anymore, nor does she want to. I admire Avis a great deal for her intense adventurousness.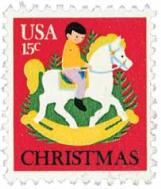 Back at my house, we called Mason, who said he'd drive over to join us. In the meantime, we looked at my old letters, many of them from Avis herself, and listened to an inane conversation coming from the next room, where Grandma Ethel was talking to Marc, Jonny and Deanna, using the word "aggravation" about a dozen times.
After Mason arrived at 9:30 PM, we drove in the pouring rain to see Midnight Express at the Nostrand; unfortunately, it wasn't a very good movie. Afterwards we went for coffee to the Floridian, where Mason and Avis got a chance to talk. Mason is using this vacation week to see if he wants to continue teaching; sometimes, he says, at the end of his school day he just feels like driving to Los Angeles to see Libby.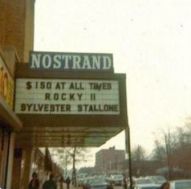 (Libby wrote Avis that she still thinks about Mason a good deal, despite living with Grant. I wish I didn't have to pretend with Mason that Libby is still single. However, Avis says a part of Mason must realize Libby's living with a guy but he doesn't want to admit it to himself.)
We discussed Scott, whom Avis is having lunch with on Wednesday. I was invited, too, but I have a job interview at the MLA that day. When he phoned each of us, Scott said he just broke off with a woman he was seeing for a year; Scott asked me about Alice, but only in passing.
It was 1:30 AM when I finally got home. I watched A Christmas Carol on the late movie, crying at the end, and I didn't get to sleep until 4 AM.
When I awoke at noon today, I stepped on the bathroom scale and discovered, to my horror, that I've gained seven pounds. I feel like a balloon. I'd better go on a diet – quick!
---
Wednesday, December 27, 1978
11 PM. This morning I got dressed up in my new unconstructed tan sport jacket from Bloomingdale's, a skinny tie and corduroy slacks, and took the D train to Seventh Avenue and West 53rd; it's convenient that it stops right under the Americana.
My new shoes were hurting me – I need to put a pad in them – and I did a lot of walking at the MLA convention. Professors of English and Modern Languages everywhere: it was a dismaying sight, all of them with their nametags, the young Ph.D.s looking so forlorn, the tenured faculty seemingly so self-satisfied.
I couldn't find Raeburn Miller of the University of New Orleans; apparently, a number of people were unsuccessfully looking for him. There was a
"Who's Where" room with a computer printout that said he was at the Hilton, but the Hilton had no Raeburn Miller there.
In the Americana's Imperial Ballroom, I found a Job Information Center with long lines of people trying to find out when interviews were. (There was an express line "To Find 1 or 2 Chairmen" and the slower "To Find 3 or More Chairmen.")
I met Elizabeth Libby, a poet from Chicago who's being let go at her present job, and I saw Carl Dennis from SUNY Buffalo, who didn't seem to remember me as his next-door neighbor at Bread Loaf and who was very brusque.
At 11:30 AM, I knocked on the door of room 2202, and James Sanderson, the Rutgers-Camden chairman, let me in. I was expecting he'd be alone, but there was a committee of four men and a woman with him.
Nevertheless, I was relaxed, and I can honestly say I enjoyed the interview; I felt like a guest on a talk show. I think I impressed them with my wit and candor.
They asked me what I thought of Black English; who my models were (I couldn't think of any); what modern poets I admired ("the later Lowell," I said, completely faking it – and the guy on my left enthusiastically agreed with me!); whether I could teach poetry writing (probably – why not?).
Their school is an urban campus – "no ivy" – right near downtown Philadelphia. I didn't inquire about the salary, but I'm sure they pay well.
I left feeling quite good about the meeting although I expect not to be called back for a second interview. They have about forty candidates, and some of them must be more qualified than I.
I had lunch at the Americana's ridiculously overpriced coffee shop, then attempted in vain to locate the people from New Orleans or to get into discussions or exhibits without an MLA membership ($20) and convention registration ($35).
But I'm not very interested in that academic jazz; I find English professors
about as interesting as I do accountants.
Last night Ronna gave me John's number, and I called him this evening. Without meaning to at all, my stories seemed to convince him to stay away from the MLA. He's not a member and can't get a job because he still has his orals and dissertation. But next year, John says, he's going to the convention in San Francisco.
I liked talking to him. Ronna said Christmas dinner at his parents' house was fun. John's parents don't know that he's gay and they showered presents on Susan, whom they think is his intended. It confused them when he got very affectionate with Ronna.
Tonight Ronna was a darling and listened patiently to my boring stories about the MLA. I also had conversations with Jacob and with Mikey, to whom I gave Avis's number.
This evening at Christie's on Avenue N, my old student Maura O'Brian checked out my purchase at the cash register, and yesterday I ran into another former LIU student on the subway.
After fourteen classes at two colleges, I must have about 350 students in New York; I like seeing them. And a former English teacher of mine from junior high, Mrs. Sanjour, sent me a wonderful letter.
---
Thursday, December 28, 1978
It's after midnight and it's been a very long day. This morning I was typing up one of about twenty letters of application for teaching jobs at area colleges when I got a call from Elsie at Kingsborough.
She asked if I could teach an English 12 course from 8:30 AM to 10:35 AM every day but Friday during the winter module. I don't know how she got to me; I had been told that they don't hire adjuncts over the winter, that only full-time faculty teach then.
So I was taken aback; immediately, I thought of my trip to Florida and realized how much I was looking forward to seeing Grandma Sylvia and Grandpa Nat. I called Dad to ask his opinion (Mom was out), and he agreed that the money – about $1200 for six weeks' work – was too good to turn down.
I do feel terrible about disappointing Grandma Sylvia, but maybe I can go back for a long weekend later in the winter; I really want to. So I called Elsie right back and told her to put me down as the instructor for English 12BOIT.
Teaching the class shouldn't be too much trouble. I'll have to adjust to getting up early, but I'll be through by mid-morning and have a long stretch of the day to relax and write.
It will be like teaching at LIU last year, except I'll be getting out earlier. If my car doesn't start, I can always call service or get Dad to drive me over. If it snows, there'll be missed days, and there are three Mondays off: next week on New Year's Day, two weeks later on Martin Luther King Day, and on February 12, Lincoln's Birthday – and the last day of class is two days later, with final exams on February 15.
And of course, I won't be teaching remedial: these students will have passed the CUNY exam on entrance, so they've got to be somewhat sharp.
With that settled, I had lunch and went into the city for the MLA convention. I got to the Americana too early today and had 2½ hours to kill. Luckily, I ran into some familiar faces.
First, I saw Herb Srebnick from Rochester, whom Alice had told me was in. He had several interviews, so I didn't speak with him for very long.
Then I met Martin Tucker and chatted with him for a while. He told me what he said he'd told Stanley Hoffman: that even when I become famous, he can't hire me as a full-timer, but he said by then I won't need a job at LIU.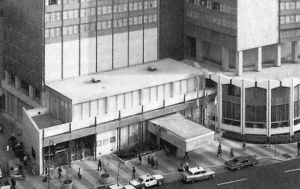 Martin said he was sorry to lose me as an adjunct, but it was because of the low pay and he had no control over that. He mentioned seeing Beverly and Devra downstairs, and I was happy to find them there.
They seemed glad to see me, too, and pleased with the news of my book. Both of them are making progress on their dissertations, and they're both teaching: Beverly at Bloomfield, Devra at St. Peter's in Jersey City (though she'll be at Rutgers-Newark in the spring).
Devra told me about her quick divorce, saying it was like something out of a novel: A week after her husband left her, a male professor called Devra and told her that Rich was with living his wife, another lawyer at Rich's firm. Better domestic news is that Beverly is engaged to Devra's step-cousin, a doctor.
My interview with Walker Gilmer and Tom Emery of DePauw lasted two hours and went very well; I liked them a lot. DePauw is in the middle of nowhere, and I'll have little social life there except for dinners at colleagues' houses. The students are upper-middle-class WASP Hoosier overachievers, very much into fraternities and sororities.
But the faculty, they said, are wonderful people, and the administration gives you a lot of freedom. Still, obviously excited to be in New York and knowing that I've always lived in the city, one of them said: "Why would you want to leave here and give all this up?"
But I told Walker and Tom that if they give me the job, I'll give – God help me – Greencastle, Indiana, the old college try. By the time I got out of the MLA convention, I felt exhausted.
On the subway I started to dissociate and have this weird out-of-body feeling. At the Kings Highway station, I bought a carrot cake and some ginseng (which I immediately swallowed to give myself energy) and drove over to Jacob and Rita's.
Rita and Avis were there, stoned, when I arrived; Jacob came soon after, and the two women freaked out after seeing each of us in a suit and tie – though my unconstructed jacket is more of an easy-going look. "We can get naked if you prefer," I said.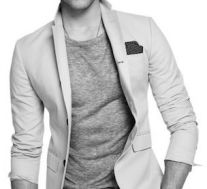 (I got strange looks at the MLA. One woman told me, "Your collar is up in the back," not knowing it's supposed to be. A lot of people probably didn't get the rolled-up sleeves, either, and a guy said I was pretty brazen to be interviewed "dressed like a punk rocker." But then I thought he and most guys were dressed like bankers.)
It was a fine evening except that poor Avis had caught a dreadful cold and was very uncomfortable. She made dinner: chicken with asparagus (which I discovered I liked), white rice and wine, as well as a mushroom salad.
We all ate ravenously and afterwards got stoned and talked for hours, sitting on the floor. I had a very good time, but it saddens me that I will not be able to see Avis for a long time once she goes back to Europe.
I drove her home at 11 PM and was very tired when I got in. My throat was and is sore, and I hope I'm not coming down with something myself. (I just had a cold, damn it.)
Things are happening so fast. I feel I can't be a kid anymore; I have the responsibility of manhood, and that's terribly scary. I don't want to become a proper professor and write boring garbage, but now I almost feel that I can't write irreverent, boyish pieces like the ones in Hitler.
---
Friday, December 29, 1978
5 PM. In a couple of hours, I'm meeting Mikey at the NYU library although I'd really prefer to stay home and relax; I haven't relaxed in days. This two-week vacation I spent running around, and on Tuesday I have to start a new term all over again.
I finally returned some phone calls from Wesley, who said he temporarily moved to a bigger apartment and is subletting his old place. Herbert Mitgang
wrote a preview of spring fiction in Tuesday's Times, and Louis angrily called Mitgang, wanting to know why he'd left out Taplinger.
Louis rightly asserted that the Times always gives lip service to independent publishing but then promotes the bigbook conglomerate line. After Louis sent Mitgang the spring catalog, Mitgang expressed interest in two titles, one of them Hitler.
Wes said Mitgang will probably do an article on Taplinger and/or Louis Strick, and my book will probably get mentioned. In the New York Times. "This could be the start of something big," said Wes. I wonder whether to hope so.
This morning I went to the bank, drugstore and gas station, and then to Kingsborough. Rosa left me a message to send her her term paper, and Maria placed in my mailbox a note signed "Love" and a pamphlet on Jehovah's Witnesses.
Howard Nimchinsky treats me like such a piece of shit, I can't understand why they called me to teach the winter course – especially when there seem to be so few of them. Mel Barron took me into his office and gave me advice about teaching English 12: do it my own way but keep quiet about it and don't knock myself out.
Mel is the full-time faculty rebel, "but I have tenure and can tell them to blow it out their ears." He's pretty critical of most of his colleagues. Mel told me that the spring situation is pretty grim and I probably won't be called back – which makes me grateful for the winter module job.
Still, I would have liked more time to get myself together. Maybe I can collect unemployment in March. I just need not to become ill before classes begin on Tuesday.
---
Saturday, December 30, 1978
4 PM. These past two weeks I've spent more money, gone out more, and seen more friends than I had in previous six months.
This morning Mike called to ask whether I'd like to join him and Cindy and Mikey and others in going to Chinatown tonight. Shelli just phoned and said she, Ka
thy and Mason will be joining their party as well.
But I feel too tired, and I'd just like to hang out at home with Ronna. I've been partying and socializing so much I'm beginning to feel run-down; also I need time to be alone and to be with Ronna. Yet a part of me very much wants never to miss anything, and I'd like to see that group in Chinatown tonight.
Last night we had another reunion of sorts. It was just too bad Avis was ill and not able to join us. Mikey and I had dinner at the Figaro Café on MacDougal Street and then drove uptown to Teresa's.
Jane was visiting, and she shared her joint with me; it calmed my upset stomach. Teresa and Mikey and I reminisced about Brooklyn College and Kingsman and Student Government and LaGuardia Hall and Mrs. Passer's desk where we used to hang out.
At 11 PM we walked to Teacher's, the bar, to meet Costas, who managed to pry himself away from Hope, with whom he's still living. Costas looks slick and is still the same jokester.
He told me he was making $18,000 doing PR last year and was doing the same this year, though now he's unemployed and is hustling freelance projects.
Costas said he co-wrote a treatment of a caper screenplay that a publisher wanted as a novel, but he didn't want to write it, and now he's working on a Lou Grant episode and is waiting tables at The Conservatory, where yesterday he got a $50 tip.
It felt odd for me to be sitting at a bar, pretending to sip Heineken. We teetotalers are like social outcasts in Manhattan.
Teresa looked lovely, just like a rich bitch in her new fur coat, and she seemed glad we all got together. She said that Mikey is the person who most reminds her of Brooklyn College, and I can understand that: Mikey is our upstanding version of John Belushi, in many ways the central focus and moral center of the reality novel that was our undergraduate experience.
(Remember: there's a big novel in this someday!)
Teresa, by the way, recently discovered that she never graduated Brooklyn College – but it doesn't seem to matter now.
Because my car was blocked by some double-parker, I had to rely on Mikey to maneuver out of its spot, and then we got caught in an incredible post-midnight Manhattan traffic jam. Even after I dropped him off at 23rd Street, I was stuck in traffic in downtown Brooklyn at 1 AM.
While I was at a standstill trying to get across from the Brooklyn Bridge to Flatbush Avenue, I thought about living in Greencastle, Indiana, and decided I'd rather suffer through these traffic jams than live in that boredom. But maybe not.
This morning at 11 AM, Mike's phone call woke me up. He said he's not sure he'll get a teaching job in the spring term, either.
I went over to Sheepshead Bay to say goodbye to Avis. She was worried that her cold will make the plane trip uncomfortable. We had a great conversation about death and suicide and love, and Avis took a photo of me.
These past two weeks have cemented our friendship, which I'm certain will last a lifetime. I'm going to miss Avis terribly; I told her give my love to Helmut, who – to Avis's delight – called her up on her birthday and said he's feeling much better and can already drink alcohol.
I hugged Avis goodbye in the street after we walked to the drug store. We won't see each other for years.
In addition to that nice letter from Hazel Sanjour, in the past couple of days I've gotten wonderful letters from Lola Szladits, Crad Kilodney, George Myers, and Charles from Bread Loaf.
---
Sunday, December 31, 1978
2 PM. On Willa Cather's gravestone in New Hampshire there is this inscription: "That is happiness – to be dissolved into something complete and great."
As I finish up the tenth of these diaries, I am according to that definition, happy. For me, 1978 has been a year of great excitement. Good things have happened, and I feel I've been almost too lucky.
Getting the jobs at Kingsborough in the fall and now in the winter; teaching The Novel at LIU this summer; my relationship with Ronna; the publication of many stories and Disjointed Fictions; the miracle of With Hitler in New York; a more pleasant atmosphere at home; Dad's tumor being benign – it all seems as though my fondest wishes have become true.
Although I haven't been very productive in the past six months, I know it's because I'm struggling with a new stage in my career as a writer and my life as an adult.
Last evening, after making myself a cheese omelet for dinner, I went to pick up Ronna. She wasn't ready, of course, so I sat in the kitchen talking with her sister, who's looking for an apartment in Brooklyn Heights. I gave her Carl Karpoff's number, thinking he might be able to help her find something.
Although Ronna looked very cute, she was upset. I know that the past couple of months have been hell for her. Her mother drinks a great deal, often smokes pot in the bathroom, and abuses Ronna terribly; last week she hit her with a mop.
Ronna wants to get a job on an out-of-town paper, but she keeps getting rejections that make her feel awful. She has little money, and the money she does have is only because she works at Metro, a job she hates.
Ronna worries about her mother, especially in regard to Billy. She told me she phoned her father at work and he didn't return her call; when she phoned again, Mr. Caplan's partner said he and his wife were in London. Ronna's mother considers her a burden, and her father ignores her.
She started crying, and I held her in my arms, held her tight, crying myself because my best friend was in pain and there was nothing I could do to help her except stroke her and say, "I love you. . . I love you. . . I love you."
I told her we could get married or live together, but we both know that wouldn't work out. I want to help her, though. One reason I want to become
successful is so that I can help my family and friends, even knowing that if I do, they will probably resent me eventually.
I feel this tremendous need to get people together. That's why I love writing and why I keep trying, always so unsuccessfully, to express life on paper. So much of this week I want to express, but I don't know how to fit it all together:
Mikey seeing Sid Vicious when he went to Rikers Island for a parole hearing Wednesday; Shelli telling me of her TV show, a comedy-revue she's produced and how she hopes PBS will pick it up from the Madison station and run it nationwide; the grey smoke coming from the joints of Rita and Jacob, and of Avis, and of Teresa's friend Jane; Charles writing on very
elegant stationery about his impending graduation from Skidmore ("It makes my Jewish tummy hurt"); and me feeling good about his writing to me and telling Ronna, "Charles is a very nice boy," and Ronna saying, "I bet he is," smiling and enjoying watching me blush; Crad Kilodney's incredibly beautiful letter describing his past, capturing moments on paper with an intensity I envy and admire, with Crad striking me as one of Dostoevsky's creations, the Underground Man, or one of "the insulted and injured"; George offhandedly writing me of his engagement; Mrs. Sanjour detailing her frustrations teaching "illiterates" who can't appreciate Shakespeare the way students used to; the sour taste of beer as I brought the glass of Heineken to my lips at Teacher's; making love with Ronna, slow and rhythmic now, hot and slick then; Avis's head disappearing behind the door of her parents' co-op; the huge pimple that broke out over my left eyebrow last night; my reflection in the hotel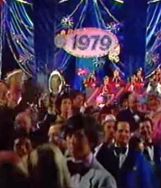 bathroom mirror before I went into my interviews; acceptances of a poem and a short-short story; crying in bed at 2 AM because everything is moving too fast in my life; feeling awful about not going to Florida to see my grandparents.
See, there could have been a dozen novels this week and I've missed most of them. Let me do a bit better in 1979.