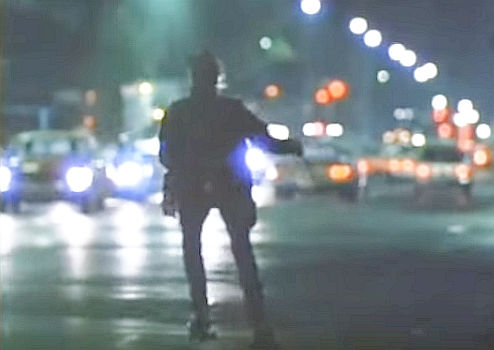 Wednesday, November 1, 1978
5 PM. November started out mild and sunny. I woke up early this morning and was downtown at 10 AM. I went to the hearing room my trial was scheduled for and waited and waited while Patrolman Terranova charged various defendants with running red lights, driving without license plates, speeding, and other traffic infractions.
One guy got off on a speeding charge because he was on his way to take his dying mother to the hospital. Since she died the next morning, the verdict was not guilty. Another alleged speedster had a smart lawyer and got off.
I noticed Officer Walters and nodded to him. He told me that he was going to ask for an adjournment. Through a clerical error in Albany, the notice of my "not guilty" plea went to his partner instead. Walters, who was in the court on other business, didn't have his notes or diagrams to refer to.
After 2½ hours, my case was finally called. The officer moved to adjourn, and I protested, saying that I had prepared my defense in good faith and taken off a day of work in hopes of a dismissal. The arbitrator said he was sorry I had to wait, but he was pretty snotty about it.
The trial was adjourned until December 13, the day after school lets out. Officer Walters was nicer than the arbitrator, since he arranged it for a date convenient to me, and we parted on good terms.
I expect to be found guilty, but at least I won't have to pay until next month. It will be the day after the term ends, and I can visit Margaret at LIU that
day. (I just sent her a birthday card and enclosed my keys.)
Anyway, the whole experience wasn't frustrating because I took a positive attitude; I took the clerical foul-up wryly rather than paranoiacally.
My 3 PM class was devoted to Carolyn Eckhaus's counseling advice, and she was interrupted by a fire breaking out at 3:45 PM. We all evacuated the building and five fire engines soon came. I didn't see any smoke or flames or reason to stay, so I came home.
All in all, this was my best day at Kingsborough.
I've just finished reading "Goodbye to All That," the last essay in Joan Didion's Slouching Towards Bethlehem, a book I took out of the college library because I've wanted to read it for years, because Didion is such a good stylist, and because I have trouble writing the third subordinate clause in complex sentences like this one.
"Goodbye to All That" is about New York, sort of, and why Didion came and stayed eight years, and why, at 28, she finally had to leave. I don't think I want to leave New York, though I've sent out my dossiers to Corvallis and Tempe.
But New York is the city to me; it's magical, but it's also my city and it does not intimidate me and I have no fancy illusions about it. New York is very important to me, and I'm glad it's going to be in the book's title (if there is to be a book: I still have to add that).
Sometimes I think my religion is not Jewish but "New York" – although, to me, they've always been the same thing.
---
Thursday, November 2, 1978
1 PM. Perhaps now is not the time for a diary entry, but let's find out. Last evening I got terrible diarrhea again and now my stomach is kind of gurgly. I did go over to Ronna's, though, because I wanted to see her.
She was still out on her driving lesson when I arrived. I sat at the kitchen table with her mother, aunt and uncle. I felt quite comfortable with them, but Ronna soon came home, saying her right turns are too wide.
We've been getting closer these past few weeks, both as friends and lovers. We had an all-time great talk last night. She asked me if we could go to the 92nd Street Y next Monday night to see John Irving. Wesley had told me he was going and I didn't want to appear as if I was following him around, but with the suggestion coming from Ronna, it now seems legitimate.
On Saturday night Ronna told Alice that she thinks Wes is not just interested in my book, and last evening Ronna admitted that she is jealous of him even if he's totally straight; she's worried that I'm going to become Manhattan-trendy and start shooting heroin.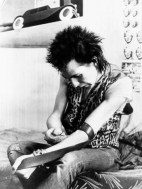 She said she's been wanting to ask me if I'm in love with him. "I am, a little," I told her, "but it's all so connected with my book."
"Well, I suppose that's natural," Ronna said.
I walked her to Flatlands Avenue at 10 PM to buy bagels – it was a lovely night – and then I kissed her goodbye. She didn't want me to drive her the block back to her house.
Ronna feels strange now that her friends are getting married next year: Corinne to Sid, Helen to Evan, Alison to her boyfriend Roger (though she's stopped talking about her wedding so much now that she's adjusting to New York).
Yesterday I got an invitation to a "gala disco benefit" at Studio 54 on Friday, December 1, from 5 PM to 9 PM. It costs $10, and Ronna and I are going to go just to see what the place is like and to say we've been there.
At 11:30 PM last night the phone rang sharply in the darkness. Both Marc and I picked it up and heard a guy say, "Is Richard there?"
"This is he," I said, but he hung up.
I lay awake for an hour, trying to figure out who it was. When the phone rang and I first heard the voice, I thought it was Wes because I don't quite recognize his voice yet, but obviously it wasn't he.
I have a strange feeling it was Bobby Mahoney. I think he's very nervous about a possible relationship with a guy. One thing I've learned from answering Voice ads is that there are a number of people – Bobby, Bill-Dale, that Robert Lasky guy – who are having a much harder time accepting their sexuality than I am.
Avis sent me a long letter and a photo of herself and Helmut in Bavaria; she looks good with her new frizzy hair. Avis thinks "nothing can stop Richard Grayson from fame, fortune and occasional appearances on the Merv Griffin show."
She was grateful for the newsclips I sent her about the Marathon, the new TV shows, Gig Young's murder/suicide. She's glad I'm so enthusiastic about seeing her and that I'll have time to do things with her in December. I've missed her a great deal.
Avis has begun to make hints about trying to live in The Apple again. I almost wish she wouldn't move back, as I like having a German friend. (Her Deutschmarks are worth so much more now.)
---
Friday, November 3, 1978
2 PM. I'm on the verge of a weekend which I've looked forward to for a long while. I've done everything that needs to be done and purposely made sure there are no papers to grade.
I want the luxury of boredom for the next two days. I want to read, try to write, watch TV, maybe take a little drive, and I want to remember what it's like to have time on my hands.
Yesterday I cracked down on my 3 PM class, giving them a quiz and giving them zeroes for not bringing their books and generally enforcing rules strictly. They seemed almost grateful for the structure, despite their complaints.
I also had a nice class this afternoon. Both classes are scheduled for finals at 8:30 AM, Wednesday, December 13, so I won't be able to go for the hearing. I've decided just to plead guilty and forget it: probably I should have done that in the first place.
I've been counting the days till the end of the term – there are forty as of today – but I may find I'm going to be unemployed for a long while. Because of the drastic budget cuts, I'm sure to be laid off.
Perhaps I can go back to LIU again. Margaret got my card and the keys; I know that because Elihu said so when he gave me his father's regards.
But I'll have a book out next May (I hope, I hope) and I don't have to worry all that much about my future. Maybe it's best that I'm forced to stop teaching for a while and am forced to change jobs.
I was a damned good administrator for the Fiction Collective (they once wanted me to be Coordinator, remember?) and I have organizational skills I put to use in political campaigns, in student government, and serving on college committees.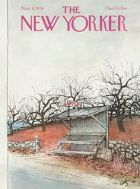 (This week in The New Yorker's "Talk of the Town," there was an article about Mina Shaughnessy, dean of CUNY for basic skills; that reminded me that four years ago I was on the search committee that hired her.)
I've forgotten that I wasn't born to teach, that it's not the only thing I can do.
God, it's a beautiful day: 65° and sunny. This week's weather has been better than I can ever recall for early November. I bet this winter is milder than last year's, although it would have to be pretty horrendous to be worse. But today snow just seems as foreign as a volcano.
Josh called yesterday; he and Simon may be laid off at the end of the term, too. Elihu bought Disjointed Fictions at the Eighth Street Bookshop, and Laurie told him to tell me there are only two copies left. Laurie isn't teaching this term; I guess she got sick of freshman comp.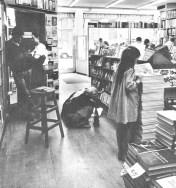 Alice phoned, telling me that Peter couldn't stop raving about how pretty Ronna is: she reminds him of Pam Katz, an ex-student and ex-lover. Alice said that Robert and Judy's wedding in Rhode Island was small and tasteful: just a simple synagogue ceremony and dinner at a restaurant afterwards.
Alice sat with Marty and Ruth, who are now living in Raleigh, North Carolina, which is a step up from Syracuse. They've both gotten fat, Alice said, and Ruth looks pretty awful "but she's so sweet." They were impressed with my success, and Alice's – though to us, of course, it's rather a different matter.
George Myers expects me in Harrisburg on Thursday night; I may go down with his friend Stu. I'll probably take the train rather than the bus; I just don't want to screw up my connections in Philadelphia.
So next week I'll only work Monday, Tuesday and Wednesday – which means only one full work week after that, then a short week because of Thanksgiving, two more full weeks, and the final.
Sue Stephens of Tailings took "Look at Our Lives."
---
Saturday, November 4, 1978
6 PM. I've just come back from the Seaview, where I saw A Wedding. It wasn't as bad as I thought it would be, but Altman takes such a cynical view of people.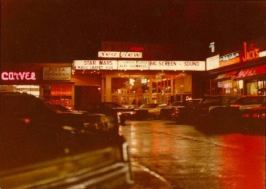 I've been guilty of the same thing in my work: presenting characters who are absurd, laughable, yet never quite lovable.
Ultimately we don't care about such people; feeling superior is not a very fulfilling reaction. I'd love to be Altman, though, and have the luxury of being bankable enough to have fun with my experiments.
It was dark when I got out of the theater and drove home on the parkway. It's fairly mild, though, and there are piles of fallen leaves everywhere.
As I expected, I'm a bit bored. I haven't accomplished much, although I intend to spend the evening reading Joan Didion.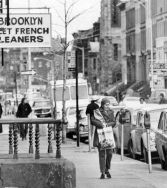 Last night in Park Slope, Harvey and I went out to dinner at Minsky's; it was a pleasant meal, and afterwards we watched TV in his apartment.
Harvey is a nice guy, but his bathroom says everything about him. You have to screw in the lightbulb above the sink because the switch doesn't work. Above the toilet tank are his bottles of Maalox and Epsom salts, and he must remove the top of tank and fix some mechanism inside in order for the toilet to flush again.
I got home at midnight. Driving down Flatbush Avenue is scary now; I feel like I'm going through 125th Street in Harlem. They are repaving the street, though, and that's making for a better ride. From Avenue J to Avenue N there are no yellow or white lines drawn yet, and it makes for an almost
playful ride.
Last night I dreamed about Hilary Cosell, God knows why. I have an ingrown toenail I managed to butcher, but I hobbled out, drove to Rockaway, and visited my grandparents anyway.
Grandma Ethel was sleeping when I arrived; she'd been dizzy, but when she did get up, she looked terrific with her hair cut very short and chic.
Grandpa Herb interrupted his tailoring and we all sat around the kitchen table, which had on it bottles and bottles of vitamins, minerals, and whatever else Grandma Ethel takes.
Grandpa Herb told me about his visits to Uncle Jack in the hospital. Aunt Betty had gone away, and they were in the visiting room when suddenly Uncle Jack decided he wanted to leave the hospital. He was attempting to get on an elevator and Grandpa was arguing with him when a nurse came along and asked what the trouble was.
"I want this man arrested!" Jack yelled as he pointed at Grandpa Herb, and the nurse took him back to his room, playing along and shaking her finger at Grandpa: "Don't you bother Mr. Sarrett anymore!" Grandpa Herb stood by the door of his room and Jack closed it.
Later, when Grandpa came in, Jack again yelled to a nurse, "This man is bothering me! I want him arrested!" And, looking at Uncle Morris, who was sitting by the bed: "And while you're at it, arrest him, too!"
Jack likes to sing Russian songs to the black nurses and constantly talks of
his mother, which surprises Grandpa Herb: "When Bubbe died, he wouldn't come with me to make arrangements and I had to go with your Grandpa Nat. And though we visit the cemetery all the time, Jack hasn't been there since the unveiling."
This week Jack said to Grandpa Herb, "Momma called and said he was so sick she didn't even take her clothes off at night. She had to go to bed naked."
Grandpa pacifies Jack: "How's Tillie?" Jack asks.
"Fine."
"And how's Abe?"
"Fine."
"And how's Herbert?"
"Fine."
"And how is your family? I heard the kids were sick."
Even my grandparents see the awful humor in the situation. "It's pathetic but it's funny," Grandma Ethel said to me. They're trying to get him into a nursing home.
"It's terrible in those places," Grandma Ethel said. "It's like the Indians: they'd give an old person his things and tell him to go out to the plains and die."
---
Sunday, November 5, 1978
6 PM. I've just finished reading Joan Didion's wonderful essay, "On Self-Respect." Didion states that self-respect stems from old-fashioned character –taking responsibility for one's own life. I don't quite understand all her ideas, but I do feel I am lacking both character and self-respect.
If I had these qualities, why would I have such a voracious appetite for the approval of others? And if I were halfway there, I could accept my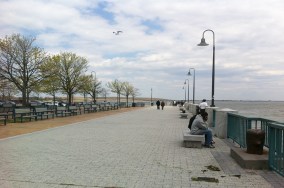 tremendous need for "success."
I walked along the pier in Canarsie this afternoon – it was yet another beautiful day – and I watched people fishing dreamily and intently but always patiently. I admire their ability to wait; I don't have it, and I'm afraid that unless I acquire patience, my life will be very unhappy.
Here I am in this diary: I can't fool you. People may think that I'm a great success or an egotist or a decent, well-meaning guy, but everything comes down to these pages, where I seek refuge because I can't hide here. I need more discipline and more patience and a great deal more courage.
Rhett Butler told Scarlett O'Hara that people with courage don't require the
esteem of others. In a way I see myself as this kind of figure, but in many ways I am not.
Maybe a couple of years ago this would have been a self-lacerating depression, but one of the comforts of growing older is becoming more tolerant of myself.
Someday – not too far away, I hope – I may yet become the writer. . . I was going to say "the writer I need to be," but what I really mean is "the writer who doesn't need to be any kind of writer."
I'm young, and my ideas aren't very complex yet, though they're much more mature than they were. This morning, shaving, I wondered if writing for me was just a means to an end – success – and that, if circumstances had been different, I would have used politics or acting or athletics to achieve my real goal.
Sad to say, a lot of my need for success is mean-spirited. I simply want to "show up" people who have never believed in me: people like my parents' friends the Cohens, or my Italian neighbors, or the kids who rejected me and ridiculed me.
Often I'm scared at how much I want fame and how hard I'm willing to fight to get it. Success has been so important to me; I've been unable to cope with failure, and that's something I must learn to do.
Last night I slept for twelve hours, dreaming of everything – of crying uncontrollably at a funeral, of lusting uncontrollably at a nudist party, of running for blocks and blocks yet arriving too late to prevent my car from getting a ticket for an expired parking meter.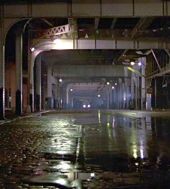 I dread Sunday nights and Monday mornings in autumn. I don't want to go to school tomorrow even though I've been bored for two days.
Great-Grandma Bessie is going to Florida with Uncle Jerry, and she's giving up her nice little apartment. I mentioned to Mom that I might like to live there. It's not a good neighborhood, but the apartment is splendid, and it's right by the beach.
I feel a superstitious and neurotic but very real sense of doom.
---
Monday, November 6, 1978
5 PM. I didn't reach George last night, and maybe it's just as well. Wesley phoned this morning – he always sounds stoned – and said he'd reread the manuscript and made new marks. "The Mother in My Bedroom" needs a new ending, but most of the other stuff is minor.
He wanted me to come in as soon as possible to go over the book with him so we can get it to the copy editor. (Every time Wes calls, I expect him to say they're not doing the book after all.)
I was supposed to go to Harrisburg on Thursday, but now I don't think I will. I can see in a way that I'm trying to get out of it, but that's not really true. Or maybe it is. But it's not important enough for me to get excited over; my book is.
The car broke down today; I'll have to take it to the mechanic tomorrow, which, despite it being Election Day, is not a Kingsborough holiday.
Why does everything happen at once? For example, it would be my summons that got loused up last week and the new date for my hearing would turn out to be the time of my classes' finals. I think I'll take off Thursday and Friday anyway; I have many things to do.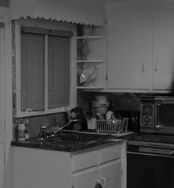 Last night I decided not to eat dinner alone, but to go to Ronna's instead. She was at the sink when I walked in and said that second she had just been thinking of me. I wanted to ask her out, but she just insisted on making hamburgers for me and her sister.
It was fun to be out on a Sunday night; I usually spend them dreading the week to come (that's a holdover reaction from public school). We sat in the living room, my arm around Ronna's shoulder, and we watched TV, chatted and kissed. She looked smashing in that white sweater I love.
This morning I worked on preparations for the week's classes and I sat outside waiting for Mom to bring Jonny home so I could drive my car to school. It was very peaceful. A leaf was floating downward from our
sycamore tree every few seconds. Jerry came home from the phone company for lunch. Evie looked to see if the mail had come. Father Marsh strolled by on one of his long walks. It's nice to live in a neighborhood where I know most people.
My classes went painlessly today; I don't mind them if they're well-behaved.
Today Marc went to the bank next door to Jay's Slacks in Flushing when a man tried to hold up a teller. The teller, an off-duty cop, refused to give up money and drew a pistol; the robber panicked and shot him; and a detective shot the fleeing robber. Both men died. Marc was very scared witnessing this, of course, but he wasn't hurt at all.
Marc was friendly with the teller who was killed. Marc noticed that this teller, Mr. Lee, always wore a jacket, unlike the other tellers; he must have
kept his gun holster underneath.
Marc was his last customer before the robber tried to hold him up. Mr. Lee just took out his gun and they shot at each other. None of the eleven shots hit anyone other than the two dead men.
It's just become night now, and the Indian summer is ending.
---
Tuesday, November 7, 1978
4 PM. I canceled my 3 PM class, so I'm home early. I got a lift home with one of the lab teachers and took the bus from Ocean Avenue to Kings Plaza.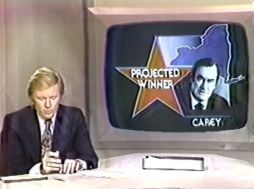 As usual, I'm looking forward to Election night coverage on TV. There are times when I think I should have gone into electoral politics, even if I had to run as a sacrificial lamb as my old Brooklyn College classmate Harry De Mell is doing for the State Senate as a Republican in this district.
I am cynical enough to know that this election won't change anything except faces, but I like a good political race the way some people like horse races. The numbers flashing on the boards; the restless, drunken crowds at the candidates' headquarters; the sense of urgency in the networks' announcement of projected winners (so that each race is not only a contest between Democrats and Republicans but also among ABC, CBS and NBC): I love all the clichés of election night.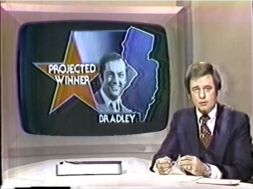 I walked into the American Legion Hall at 9:30 AM and I was the 62nd person in our election district to come out. I voted a straight Liberal Party ticket with one exception: I wrote myself in for Congress.
Gov. Carey, who once looked like a sure loser, has been picking up steam in recent weeks and may pull out a victory.
I tried to call George all last evening but couldn't get him in. Finally I phoned his office this morning; he was out, and I left a message for him to call me, also telling the secretary I couldn't make it this weekend.
In a way I would very much like to go; a part of me
hates myself for shying away from another trip. I took the excuse of my book eagerly, so I guess I was a bit apprehensive about Harrisburg. In any case, it's no big deal – or is it? It's another risk I have not taken. Maybe I should title this diary "Risks Not Taken." But the book has to take precedence over everything else now.
I finished reading Didion's book this morning. She's brilliant, writing with a stylish ease that belies, I'm sure, much hard rewriting and hard thinking. I would love to write personal essays the way she does; I'm really much better at that than at fiction.
Speaking of fiction, it's been several months, and I still haven't written any stories. I don't really want to. In a sense, my getting a commercial book published was my goal in writing a story a week and hunting out little magazines that would print them.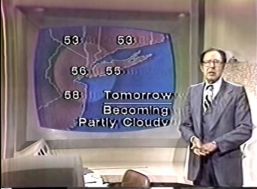 I've ended a stage in my development as a writer, and now I've got to try to go on to something else – what, I don't know. Those poems I sent out last month have brought only rejections, so maybe they're not poems at all. I'm searching for a new form, a new voice, and some new themes, and I'm convinced that if I keep living and writing, eventually I'll discover all three.
---
Thursday, November 9, 1978
10 PM. No one can ever take this day away from me. Today was the day when – here comes the cliché, folks – my dream came true. So how come, if I'm such a lousy writer, I'm having a book published?
Let me crow a little tonight; I promise this will be the last of it for a while.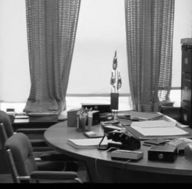 This morning Wesley and I prepared the first edited version for the copy editor. We worked in his father's office and I agreed to most of the changes; he was correct in almost every case.
I can't explain how it feels to go to a publishing house as an author. Mary Walling told me she'd sent my contract out on Tuesday, hoping I'd bring it today – but naturally I didn't get it in time. It did arrive this afternoon, however, after I got back from Kingsborough.
Today, for the first time, I actually believe the book is going to come out. And it's thrilling: to get a contract in which I'm hereinafter referred to as "the author," to fill out a bio form to be used for publicity purposes; to be able to go next door and tell Evie I'm having a book published and for her to kiss me spontaneously and feel happy for me.
I want to share my good news with everyone.
I took the contract to the library, to compare it to what standard author's agreements look like, and I couldn't resist telling the librarian about it, though I wish he'd have been more startled. I pointed it out to Joe at the copy center after he'd xeroxed it and he said, "Good luck with it, Richie."
I walked onto the Brooklyn College campus just as it was getting dark.
Strolling through Boylan Hall, I hoped I would run into an old teacher so I could show him the evidence of my success.
But the corridors were empty, and I realized I didn't need to show anyone – the good feelings were all inside and they couldn't get any better.
For the first time in years, I walked into LaGuardia Hall, which was almost deserted. The offices are all changed (Student Government is in 160 now, the deans' old complex), disco music was coming over the speaker, there were no chairs in the lobby – but still, it looked just the same.
There are memories in every inch of that place. A thousand moments came back to me all at once, and I started to cry a little. I felt like the hero of "The Eighty-Yard Run" by Irwin Shaw. In Kingsman, I saw that President Kneller is finally resigning.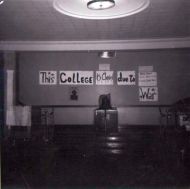 I wanted to tell some students in yarmulkes that I used to be a part of this place. And that there were great people here, and great stories and magnificent times and dreadful times and days that just dragged on. I wanted to touch it all, hoping that would make everything come back to me.
That's why I am a writer, after all – I must record things. "Bear witness," if that's not too pompous. And my next big task is to tell the stories of LaGuardia Hall. Maybe it will be fiction, maybe not – but those times, 1969-1974, are gone now, and someone must recapture them.
I walked out of LaGuardia Hall feeling very whole; it was what Maslow (a BC professor himself) called a peak experience.
I phoned Grandpa Herb and Grandma Ethel, and then Josh. I was so
pleased to hear he'd sold a story to Screw and is writing a lot again.
Denis dropped by, and Josh put him on the phone. Denis likes LIU except for the pay, and he told me the people there think I'm really terrific; Denis said Rose Aronson should be my press agent. That made me feel great.
Mikey called and of course asked, "How are you?"
I said, "Great," and I meant it.
The Authors Guild responded to my letter and invited me to apply for membership.
I know this all sounds like an incredible egotrip, but it's not myself I'm celebrating: it's everyone, it's life. I've put my family and friends and neighbors – my Brooklyn, my Manhattan – in my stories, and without all that, I'd be nothing but the self-conscious bore I think I'm turning into.
---
Friday, November 10, 1978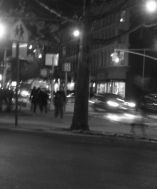 8 PM. I've just been riding around the neighborhood. It's Friday night and Successful Young Author Looks Good, Feels Great. But Has Nowhere To Go.
I thought of driving over to Park Slope to visit Mrs. Judson, but it's been so long since I last dropped by. Anyway, I could use an early night.
It's November now, but it's unseasonably warm. It's almost eerie: 70° as crisp, dried-up leaves lie all over the ground. You could go out without a jacket today. So I picked a perfect day to take off from work.
I wouldn't have minded going into Kingsborough for an hour today, but now I feel like I've had a vacation. Of course, it may be the book more than anything else.
Today in the Voice, I read Richard Price's account of his early success with The Wanderers: that was a fluky thing, too, but boy, did he make it big. In contrast, I don't expect to be on the Today show, nor will I have great blurbs (the only ones I could suggest were Susan Schaeffer, John Ashbery, and Irwin Shaw, who might do it because of my BC connection), and obviously there'll be no movie sale. I doubt if there'll be a paperback sale, but who knows?
I've got six months to prepare my attack on the media. This summer's spree with the Page Six thing was a good dry run, but I'm going to have to go much further. I hope the Taplinger people help me, but I expect to do a lot of the work on my own.
I spoke to Aunt Arlyne, who books authors for appearances at the A&S Hempstead store; she told me of the phenomenal sums publishers spend on bigbook authors like Marilyn French and George Sheehan.
I won't have access to much money, but I've got ideas. For example, I can play up the angle that I was a messenger at the Voice to get some publicity there. I can go back to the Flatbush branch library where I worked and ask them to buy a copy.
I've got to get a notebook and fill it with ideas, and I need to make a mailing list of everybody in my family, friends, acquaintances, etc. I feel I can make the book a success.
I mailed out my filled-out bio form and my signed contracts today. Wes said I could call him to find out what's going on; he was going to ask Bobs Pinkerton for the name of a good copy editor.
Anyway, Richard Price said at the beginning of making it, he was Richie In Wonderland. That's what I want to be: a visible public person, someone playing a part in the world. Enough said.
Grandpa Nat went to a group sing-along in the nursing home yesterday. Grandma Sylvia didn't want him to attend, but another resident, a man who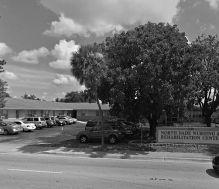 has befriended Grandpa Nat, insisted.
Grandma Sylvia watched from just outside the door and she was astounded to see Grandpa Nat remember the words to every song. He sang at the top of his lungs and was obviously enjoying himself immensely. When he left the singalong, he told Grandma Sylvia, "I've never been so happy. This place is the best place I've ever been."
Hm. Next to that, my ego-tripping sounds pretty stupid. But Grandpa Nat, though you'll never know it, you're a part of my book and one of the reasons I want it to succeed. Yes, I'm an egotist, but I do feel I'm part of a community.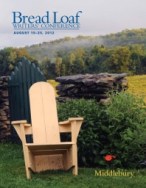 That's why I feel a kinship with young writers like Tom Person (who sent a letter today), George Myers, Brian Robertson and Tom Whalen. That's why I sent a check (albeit for only $3) to the Bread Loaf Endowment Fund – Robert Pack said any amount would be appreciated, and I want to help someone else get a scholarship.