Thursday, June 15, 1978
9 PM. I had intended this to be a quiet evening, but somehow I got into the middle of various goings-on. Not that I'm complaining: I love the serendipity of it all. These are the times when life seems like an interesting adventure.
But first: I slept magnificently last night, one of the all-time great sleeps of my life, nearly eleven hours of rest. Marc got home today, all sunburned and looking relaxed after he and Deanna had a good time in Virginia Beach.
The mail brought a surprise: Jewish Dialog, a Canadian magazine out of Toronto, accepted the two stories I'd sent them for their December issue. One was "Like a Scene from a Great Russian Novel," about Scotty's bar mitzvah. The other? "The Lamentations of Gerald Myers," I think – but it could be another story I wrote on Jewish themes.
I suppose I am now like Isaac Bashevis Singer or Cynthia Ozick, a Writer Who Promotes Positive Jewish Values. But I was made happy by the acceptance from Canadian Jewish Dialog.
Also today, I got a letter from Avis, telling me about her sister and brother-in-law's visit to Bremen. Avis had a nice time with Ellen and Wade, but she "had the impression that I wanted to impress them or that they should be impressed but weren't (or enough)."
Avis seems to have the need to justify her life in Bremen, and that's certainly not necessary. She does say that her heart is still in the late '60s: "That's where Germany's at, compared to the States . . . It could also be a problem of mine."
Her euphoria from the trip to London has faded and she still plans on leaving Bremen next summer. Things are fine, if subdued, with Helmut, who's applying for a Fulbright to go to school in the States for the '79-'80 semester. Avis may go to London or to Israel but doubts she could ever live in the States again.
I spent the afternoon in the backyard, reading Whitman's "Song of Myself" and being astounded: that man single-handedly invented American poetry, it almost seems.
When I called up the Caplans' house, Billy said that Ronna was coming in tonight, that Sue was picking her up at Penn Station at 10 PM.
At the Kings Plaza Diner for lunch, the familiar blonde waitress from the Floridian surprised me by waiting on me. "Give my regards to your parents," she said. "They must wonder what happened to me."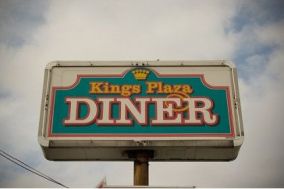 Why is it that one chance meeting always seems to bring on another unexpected one? For just a minute later, I noticed David standing next to me, ordering some drinks to take out. At his side was a woman who turned out to be Angelina, who kissed me hello.
David said he was playing softball a few blocks away and told me to join them after I finished eating. Glad to be around people, I went over to the ballfield. David told me he went to visit Mason last week and said I should accompany him on his next trip upstate. Then he went to warm up – he was pitching – and Angelina confided in me that she's broken up with Wayne: for good, this time.
After four years, she was tired of his unchanging attitudes. "I was sixteen when we started seeing each other," Angelina said, "and now I'm almost twenty and Wayne still seems like he's sixteen." He doesn't like to go out but always wants her by his side, and he objects if she goes out with friends, even if it's when he's working.
She said that Wayne dislikes David. I noticed that the last time I was over and David was also there, it seemed like Wayne wouldn't let her talk to him. But now, by accident, he discovered that Angelina's been seeing David: Wayne called her house and her mother mistakenly called him "David."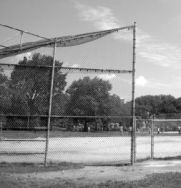 That was the last straw for Wayne although Angelina said he never stopped seeing other girls; she knew all about that bike-riding Christine whom I saw with Wayne in Rockaway last summer.
Now Wayne is probably driving his mother crazy, Angelina said, with his bad temper. She feels funny about Mrs. Judson, whom she's fond of, and Libby, whom she adores. But Angelina has matured past Wayne: she's starting Brooklyn College in the fall.
In the first inning, David got hit really hard in the eye with a ball. He was so bad that I brought him and Angie back to my house for ice and band-aids; Mom was good enough to be a mom and helped me with him.
Usually I'm not good at moments of crisis, but I did fine tonight helping David. I think he will be okay, but he's going to have a big black eye.
---
Friday, June 16, 1978
4 PM. It's strange how sometimes life seems to come alive. Days go by and nothing happens, and then all of a sudden everything happens at once. Last summer was like that when Avis and Helmut came from Germany and Grandpa Nat got sick and Uncle Abe died and I went to Bread Loaf.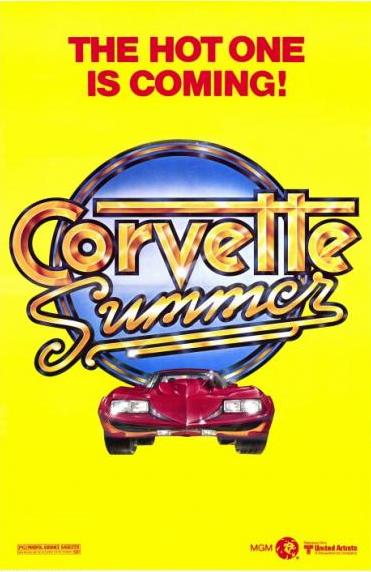 The official start of summer is a week away, and I feel this is going to be an interesting season, too. I have been keeping up with my friends.
Teresa phoned the other day from her new job at a media time-buying firm. She quit the Wall Street Journal and joined a six-person office. Right now, while she's learning the business, she's getting only $500 a month and commissions.
Teresa is using the money she'd saved for Europe to live on for a while; she's also hired a lawyer to try to get some money out of Don, whom she's not speaking to. Her friend Jane's lover Jeff came in from California, and Teresa's begun an affair with Jane's boss (and a former lover of Jane).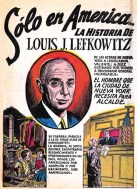 Mikey called after his first day at the Attorney General's office. Louis Lefkowitz spoke to all the summer aides individually, and Mikey says the work seems fairly interesting: too bad the pay is just $5 a day.
Elihu had good news when I spoke to him. He's teaching a course this first summer session at LIU: American History Since 1865. I'm really glad Elihu's teaching, and I'm sure he's very good at it.
(Interruption: Deanna's mother just called for Marc. He went to her graduation at Kingsborough this morning – Carol Bellamy spoke – and tonight he's going out to a celebratory dinner with Deanna, her brother and her parents. I took the message and will tell Marc when he comes home.)
Last night I typed up a letter of credit for Dad. He's ordering 490 dozen pairs of jeans, some of them straight legs, and I had to write a very complicated letter to Steve Chan in Hong Kong. (I know the address by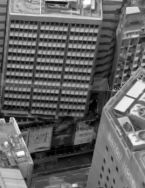 heart from doing this so much: Wellreach Corp., Ltd., 165 Hang Shing Building, 363-373 Nathan Road, Kowloon, Hong Kong.)
When I write to Steve Chan, I have to underline and capitalize a lot so he'll understand all the instructions. But I'm afraid that these goods will arrive too late for the back-to-school rush. That's Dad's problem: his goods keep missing the season.
At the Junction this morning on my way to the subway, I ran into Dean Archie MacGregor. "Hello, Howard," he said to me, keeping perfect his record of never getting my name straight.
The Labor Department/Unemployment office in Manhattan was a joke that took three minutes: my card was stamped and I was told to report back September 18.
I got a partial scholarship to the Santa Cruz Writing Conference, but it's not enough to make it worth my while to go. I'd have to spend $300 on room and board and more than that for the plane fare. But I thanked them. Maybe now they can offer a full scholarship to someone else.
Ronna sent me a card written on the IBM Executive she used to type her thesis; she said she'd be back Thursday (yesterday).
When I called her house this afternoon, her mother said that Ronna and Yoshiko went to visit bookstores in the city. Mrs. C said she tried to get me last night before they arrived home to invite me over – but she ended up calling my namesake, the black actor, in Brooklyn Heights.
George writes that he's rented a booth at the Long Island Book Fair this weekend. When he gets in town, he'll call from wherever. So it looks like an interesting weekend coming up.
---
Saturday, June 17, 1978
8 PM. It has been an interesting half of a weekend so far.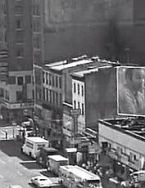 Last evening Ronna called me from Susan's in Manhattan. She and Yoshiko were coming back to Brooklyn, and I told her I'd come over to her house at about 8:30 PM.
But right after that, George called from Penn Station. He'd planned to take the Long Island Railroad from there to go out to the Island to stay with Lynne Savitt, the Gravida editor, but he'd lost her address.
I told George to take the train to the Junction and I'd pick him up and he could spend the night in Brooklyn. When he came out of the subway, I recognized him immediately: about 5'11", 175 pounds, short corn-blond hair, blue eyes, glasses, firm Midwestern jaw. I like George a lot.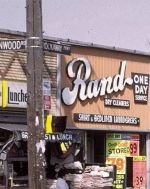 Driving to Canarsie from the Junction, I showed him whatever sights our part of Brooklyn has to offer: he liked the Orthodox Jews going to temple and the hoody teenagers in the playgrounds.
Arriving at Ronna's, things were too rushed and too crowded for the two of us to have a very passionate reunion – but I guess that's all right. Introductions were made all around, and I met Yoshiko, who seems very Japanese: reserved, placid, pleasant.
They ate dinner, and we all talked: for me, being in Ronna's house was kind of like being home again. Billy and Mrs. C were out seeing Jaws 2, but Sue was home. Sue's been doing temporary work now and trying to get a CETA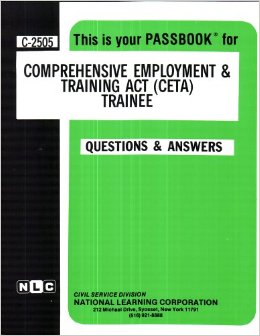 job.
Ronna told me her thesis is complete and she got an A on it, but she will have to go back to Middletown for a day to take care of some formality. Alison is coming tomorrow night and Yoshiko's not leaving until Tuesday so it looks like I'm not going to have Ronna to myself for a while.
But I think all these people around and this rush of activity is good for Ronna, as it will keep her from getting post-master's degree depression.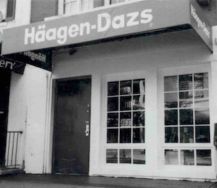 Last night we took George and Yoshiko to Brooklyn Heights, and they were suitably impressed with the view from the Promenade, Montague Street, and Häagen-Dazs ice cream. It was an evening reminiscent of last summer in the Heights when I was with Avis, Helmut, Libby and Thomas.
We got back to Canarsie after midnight, and George stayed there overnight, their Castro being more comfortable than our basement couch. Also, I have to admit that I wasn't thrilled with the prospect of George coming here, as my family doesn't take to strangers (even friends) the way Ronna's does; her family is used to having visitors.
Early this morning, I picked them up in Dad's Cadillac. (My Comet was acting up and I didn't want to risk taking a long trip to the Island with four people.)
We got to C.W. Post at 10 AM, and as we were leaving the parking lot, I heard someone call my name. It was Dr. Tucker, riding in a car with Al Orsini; they'd come to man the Confrontation booth.
There were far fewer small presses at the Book Fair than I'd expected: fewer than last time, it seemed. (I noticed no one there from the Fiction Collective and figured they couldn't ever get anyone but me to come to Long Island for this.)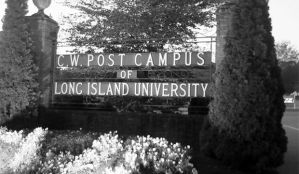 George William Fischer, the coordinator, knew me, and I saw familiar faces: Jackie Eubanks of COSMEP and the Brooklyn College Library (who's trimmed down considerably); the people from Molly Yes Press who remembered me for being the first one to sign their sheet at the New York Book Fair (they really liked "The Peacock Room" but it was too short for them to use as a book).
People I also noticed right away: Jim Mele of Cross Country; Margaret Leong from the slightly wacky New York Literary Society ("Poetry can make you happy!"); and the distinguished (and therefore distinguished-looking)
David Ignatow. Robert Matte Jr. of Yellow Brick Road came all the way from Arizona in his cowboy hat and boots.
And Merritt (aka Robin Michelle) Clifton of Samisdat, as I suspected, is a real nut: a bearded, skinny freak spoiling for a fight. He autographed a book for me, but I didn't tell him who I was: he hates my work and I didn't want to get into a hassle.
George brought out X #4, in a larger format. I told him I'd type my issue and we'd use that size book; all I have to do now is rent a typewriter, and Ronna wants to help.
I introduced Ronna to Martin Tucker, who said he could guarantee me two courses the second summer session if I taught at night, and maybe even a section of Masterpieces of World Literature. It would mean extra "re-reading," he said.
His trip to Sweden was wonderful, Martin told us, but he's had to give up editing the PEN Newsletter for lack of time. I was glad to see Al, who is teaching HEOP and making good money this summer.
Ronna and Yoshiko (who must have been bored to tears at the Book Fair) and I went to Manhasset to have lunch at La Crêpe and returned to the Post
campus about an hour later. I relieved George at his table so that he could circulate for a while.
After a mercifully short series of poetry readings, we left at 4 PM, leaving George there to spend the night at Lynne's house. Ronna and Yoshiko wanted me to drop them off at Kings Plaza, so here I am in my room, a little tired but with my adrenaline happily flowing.
---
Tuesday, June 20, 1978
Midnight again. Dear diary: we've got to stop meeting like this. My mind doesn't function that well at this late an hour.
Today was almost as warm as yesterday but not as humid; air conditioning wasn't required. I woke up early, but the bathroom was constantly in use, and so I kept falling back asleep.
I drove down to Unemployment but wasn't able to sign for a check. They haven't heard from LIU yet, and this is my waiting period anyway.
After lunch, I called Ronna, who was just having breakfast with Alison. Yoshiko left this morning, and now Alison is Ronna's only houseguest. Alison wanted to eat at a real Jewish deli, so we made arrangements to meet at Kings Plaza at 8 PM.
In the meantime, Ronna and Alison went to Brooklyn College to look around, and I took an hour to lie in the backyard sun.
Even while I was subjecting myself to cancer rays, I listened to Gary Null's Natural Living and I thought about our carcinogenic environment. It's so incredible that we're making ourselves sick, that so many people die needlessly, and all the attention seems to be on the treatment of the disease and not its prevention.
This has probably been said before by shrewder observers than I, but any politician running on the cancer issue – especially a demagogue—could probably win in a landslide.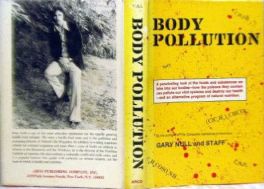 Cancer seems to touch everyone. Of the five people in my immediate family, one will almost definitely develop cancer – and the likelihood of us getting the disease is not remote.
It's a terribly frightening disease, and for some reason we treat its victims as kind of pariahs. Nobody visited Uncle Abe or Uncle Monty except those who had to; people who should know better tend to think of cancer victims as contagious – or as failures. That "cancer personality" theory probably serves only to make the patient feel guilty. . . But how did I get on this digression?
I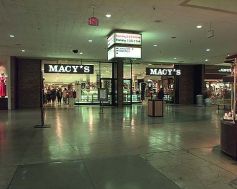 met Ronna and Alison in the mall by Sid's Pants. Alison is blonde, freckled, very Midwestern: like George, she's excessively polite.
Next to people like Alison and George, I feel like the stereotypical pushy New York Jew. Meeting people from other places makes me more conscious of a definite New York way of life which I'd taken for granted for so long.
I walked through the mall with Ronna and Alison, and then I took them to the Mill Basin Deli on Avenue T, where Alison was introduced to pastrami and a knish. (We had warned her beforehand about asking for milk,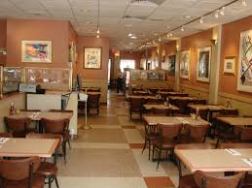 mayonnaise, or white bread.)
Yesterday, Ronna said, they ran around Manhattan in the dreadful heat even though Alison can't really take the hot weather because she, too, has sinus trouble.
Alison now has her M.A. in English from Purdue and longs to teach, so she's sending out résumés and has gotten mostly no-thank-yous in return.
Ronna still wants to be a general assignment reporter on a paper, and I did everything to discourage her because I feel she's got to want it really badly to succeed and I wanted to see if I could shake her.
After all, except for Kingsman, Ronna has hardly any background in journalism. She has no freelance writing experience, and just about every other kid in America is in love with the romantic notion of being a newspaper reporter like Woodward and Bernstein.
Ronna is naïve and idealistic. For example, she said she wouldn't work on the New York Post – as if they'd hire her with no experience!
When we got back to Canarsie, Alison lay down for a while, and I grabbed Ronna as she was taking ice cubes out in the sink. It felt good to hold her,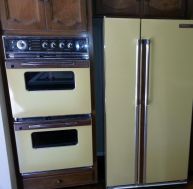 kiss her – but just then, her mother and Billy arrived.
Ronna's grandparents are out of town, and I drove her and Alison over to their house in East Flatbush to do two loads of laundry.
We spent about three hours on East 59th Street, reading, talking, watching TV: it was a quiet time but not boring. Ronna is so easy to take that I could be with her eight hours straight and still feel comfortable and relaxed.