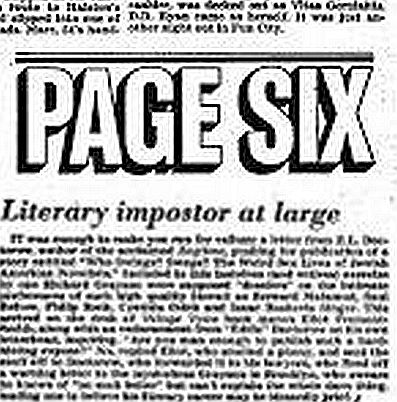 Thursday, July 13, 1978
Almost midnight. A year ago was the Blackout, but it seems like only a few days ago.
(For some reason, my hand can't hold the pen straight. No, I'm not drunk. This is ridiculous. It must be psychological. Or maybe it's physical, I don't know. I'm beginning to sound like a parody of myself.)
I miss Avis a great deal, and she hasn't written in over a month.
Yesterday I went to Brooklyn College and filled out an application to take some undergraduate courses in the fall. I'd love to take a class in something
completely unrelated to writing or literature: a social science class, perhaps, or one in philosophy or computer science. So many teachers forget what it's like to be a student; I don't want to forget.
Last evening I went over to see Grandma Ethel and Grandpa Herb. It worried me that they weren't in at their usual dinner time, so I went – for the first time – to the apartment of Aunt Tillie and Uncle Morris.
I woke Aunt Tillie (she sleeps all day, so no wonder she has insomnia at night), and Uncle Morris told me that Grandma Ethel went to her regular doctor. The day before she had a biopsy taken at what he said was the "Skin and Cancer Hospital."
Morris marveled at Grandma Ethel's playing cards that night anyway: "She's one in a million." I spent half an hour drinking seltzer and listening to Aunt Tillie and mostly Uncle Morris talk about this and that; they seemed glad to have a captive audience.
Then, when my grandparents arrived home, I joined them for dinner. They spoil me so, refusing to let me help prepare or clean up after the meal. Grandma Ethel went out again "to work," to another card game; I'm glad she doesn't give in to her pain.
Grandpa Herb and I sat on the terrace for an hour, watching the zooming airplanes take off every few minutes.
Back home, Ronna called and we had a long and delightful chat. As she says, if there are still "irreconcilable differences" between us, we can accept these things now. We do like each other a great deal. Ronna could never be my life – probably no one person could – but I want her to be a part of my life.
Her job is pretty boring: she's in some export insurance office and types most of the day. I invited her over tomorrow night, and perhaps she'll sleep over – although my bed is kind of small, and Deanna and Marc will likely be in the master bedroom.
This morning Maud didn't come in, so I could lie around for a while. I wrote a three-page essay on the letter Y: not quite a tour de force, but it has potential. And I went into the pool and sat in the sun until I began noticing signs of sun poisoning.
The mail came late, at 4 PM, and my copy of Epoch didn't arrive, although I did get the new Small Pond with my "Driving Slow" in it.
And I got an unctuous letter from E.L. Doctorow's law firm, requesting that I stop using his name and stationery. Apparently Doctorow brought the matter to their attention. I sent a letter to the "shyster" (I called him that) in charge of the case, telling him to, in effect, sit on it.
I urged him to contact Maida Asofsky, whose husband Paul is a partner in the law firm, claiming Maida knows all about my Doctorow letter. (Maida was the head of the Brooklyn delegation to the Miami Democratic convention in 1972.)
And I sent the lawyer, Gerald Harris, a copy of my "Five Foolish Fictions," in which appears a character named Eddie Doctorow. To top it all off, I sent Eliot Fremont-Smith a copy of Ragtime with this note: "I heartily recommend this work by E. L. Doctorow. – Respectfully, Richard Grayson."
---
Friday, July 14, 1978
5 PM. Today I did nothing I should have.
I called up Josh yesterday afternoon and told him my E. L. Doctorow story; he thought it was great, but Josh likes thumbing his nose at the Establishment.
After we went out to dinner together at the Roll 'n' Roaster in Sheepshead Bay, we came back to my house, where we got out my boxing gloves and put them on to fight. But right away I could see that sparring with Josh was a bad idea.
Josh refused to take off his glasses even after I promised not to hit him in the face. He had no idea how to fight and he'd run away every time I moved to throw a punch, so it was hopeless. I find it odd that someone who in the abstract digs violence so much can't stand playful aggression.
It's nice seeing Josh once in a while. I would love to have a male friend I could confide in the way I confided in Shelli or Ronna. And I would like to be physical with a guy.
Weirdly, when I was punching Josh yesterday, for a minute I could imagine myself in a physical relationship with even him. I need to get out more and find a guy I'm really attracted to.
I wish I could see more of Elihu and talk to him, even if he's so into the gay bar scene, something I'm not sure I want to be a part of. Josh says Allan is working
at a bar called The Cockring. I don't understand why a guy like Allan, with a master's degree in urban planning, wants to do that with his life.
Oh well, here comes the nonjudgmental disclaimer: Who am I to criticize anyone?
Josh and I seem to get along although there's tension between us. He has such a sour view of people and life in general. Josh thinks it's very weird that I don't have a stereo and am not at all into music. I suppose it shows something defective in my character, but I could probably go without hearing another note of music for the rest of my life and never miss it.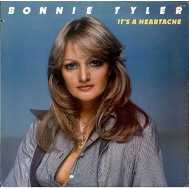 Why did I never develop a taste for music, I wonder? It certainly wasn't my upbringing; everyone else in the family is a music lover. I guess I'm just totally tuned into words; the songs I like, I like for their lyrics.
I awoke this morning to a cloudy, muggy day. The balance of the weekend is supposed to remain gloomy. I didn't write today; I didn't call Dr. Tucker about teaching; I didn't return calls from Teresa or Mikey; I didn't write George or Ed Hogan.
The IBM Selectric broke, but they fixed it; it was something electrical. The mail brought
no acceptances and no Epoch with my story in it, so I was about to go to see if it had come in at the Eighth Street Bookshop when Marc asked if I'd go with him to the World Trade Center, where he had to pick up a pair of jeans at Customs.
So we combined both errands and it went smoothly although I never did find Epoch. On the way back home via the Manhattan Bridge and Flatbush Avenue, I tried the LIU library, but the school is closed on Fridays in the summer.
Ronna is coming over this evening, and I hate to say it after all these years, but I don't like to put a kinahora on the evening by thinking about it beforehand. Pure neurotic superstition, I know, but that's how I feel.
I'm still not content to let myself move along with the tide. Yesterday I lay on the air mattress in the pool and every few minutes I got a twinge of panic to find myself just floating. No wonder I never really learned to swim properly, although I want to learn badly and wish Libby was around to teach me.
Yesterday I got six copies of riverrun at the BC Writing Center; the girl who gave them to me looked at me funny and I felt embarrassed that I had revealed so many intimate details of my life in "Go Not to Lethe Celebrates."
But she did ask me to submit again next term.
I must be an exhibitionist, for I sent copies of the story to Elihu, Mrs. Ehrlich and Brad. I want people to remember me. I'm afraid of being forgotten: my old terror of abandonment.
As I told Mrs. Ehrlich in my letter, I keep thinking that one day I will go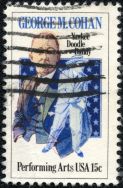 back into therapy. I feel it's necessary for me if I'm to grow beyond a certain point.
I don't need to search out the dark recesses of my past for some secret, because by now there aren't any. I need therapy focusing on everyday practical things – like why I'm embarrassed to buy condoms.
---
Saturday, July 15, 1978
It's just after midnight now; I just heard Marc and Deanna leave for the airport to pick up Mom and Dad. I feel happy. My room still has the smell of lovemaking, and I can still, despite washing, smell Ronna on my fingers.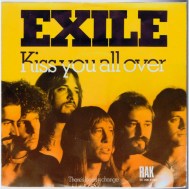 It's hard to write this without sounding either sophomoric or maudlin, but I'm really glad for Ronna. She brightens my life in a way no one else has (or can?).
Since my last diary entry, it seems my life has turned around in some way, yet nothing really remarkable has happened. Last evening when I went to pick up Ronna, she wasn't ready, of course, and I felt slightly annoyed until she came out in a denim skirt – and I melted.
We went to the Floridian for dinner and then came home. Deanna was typing in my room, something her lawyer boss had given her at 5 PM, so Ronna and I went into my parents' bedroom.
I just had to touch Ronna's calves looking so white and shapely, and I had to kiss them, and then of course we made love.
Does this sound asinine? I do love her body; it surprises me how much I do. I love touching her. And she calls me beautiful and sexy: it's so long since anyone's said anything like that to me, and I need it.
Elise from Bread Loaf called to say she was in from San Francisco, and I pretended to be my brother, taking a message. Obviously Elise is crazy about me – after I've ignored her for a year – but what can come of being with Elise? With Ronna, I feel comfortable and I don't have to pretend.
I took her home last night after midnight and picked her up today at 2 PM,
and in the intervening hours I slept, watched President Carter in West Berlin, received my contributor's copy of Epoch and xeroxed "Wednesday Night at Our House," exercised, showered – but those hours now almost seem like a dream.
We sat in the kitchen talking to Jonny, and then Teresa called and talked about her new business (reproductions on mugs and t-shirts) and her money problems, and then I made plans to see Alice.
By then, it was getting late, but Ronna and I made love again. I still find it hard (no pun) to be free sexually, but I'm getting there.
That last time, I didn't have an orgasm but tried to concentrate on pleasure, and I felt only vaguely frustrated; at the moment I feel content. A year from now, when I analyze this, I may see things completely differently, but right now it's not a year from now so it doesn't matter.
Ronna read "Go Not to Lethe Celebrates" and we talked about my being bisexual and how that doesn't have to affect anything; she said she's more bothered by my writing intimate details of other people's lives.
But she said she told Susan, in response to a question, that no, she's not afraid to tell me things for fear that I'll write them down. I left Ronna at home and went to see Alice at her mother's house.
Alice said she'd finally like to meet Ronna, so we went back to Canarsie and
fetched her after dinner. In the interim, Alice told me Peter is frustrated because he's broke and because Alice won't let him move in with her. Alice said she may get this staff writer's job at Parents magazine.
I was nervous about Ronna and Alice meeting because I wanted them to like each other. But I think they did. Ronna asked Alice for job advice and they talked of other things as we drove into Manhattan while I mostly listened.
In the Village, we got stuck in a terrible traffic jam, but it was okay because we were talking. I wish I could write more detailed things, but this is one of the few times when I'd rather feel than write.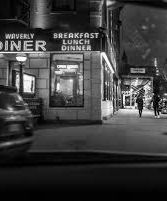 After dropping Alice off at home on Sixth and Waverly, Ronna and I drove back to her house, where we went to her bedroom and read the Sunday Times we'd bought on the street. Before I left, we chatted with Ronna's mother, who has lately been giving her a hard time because she resents Ronna's not making any money.
Anyway, I feel alive again, the way I did exactly a year ago, when Avis and Helmut were here visiting last July.
---
Monday, July 17, 1978
10 PM. Last evening our neighbor Jerry Bisogno came over with some old things he found at his Uncle John's house in Park Slope. Uncle John was a "second-hand man" and spent his life acquiring old things: his house is full of antique clocks, potbellied stoves, old books, papers, whatever.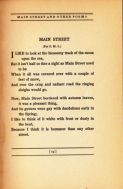 Jerry brought over an old set of golf clubs and some remarkable books: a copy of the play Shylock (a version of The Merchant of Venice) autographed by Sarah Bernhardt; a navigator's guide from 1833; a poetry chapbook from 1918; and a collection of pocket-sized nickel books, all classics of literature.
I'm fascinated by all that stuff, even by a 1950s girlie magazine which contained what now seem like very tame shots of Jayne Mansfield.
I wrote a rambling conversational story last night: "What About Us Grils?"
Then I slept heavily and dreamed about TV, about that new invention that enables you to get an insert of one channel while watching another channel.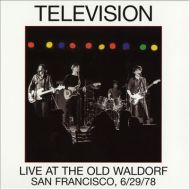 I also dreamed that a kind of instant Nielsen rating told you just how many people were watching each channel and that the Republicans will pick up thirty House seats this fall.
I didn't want to get up till 10 AM. After breakfast, I drove down to LIU, where I ran into some of my old students, which was nice. Somehow to be called "Mr. Grayson" and recognized as a teacher helps my self-image.
Margaret said it looks as though all the courses will hold, so there'll be a class in something for me starting next Monday.
I couldn't call Dr. Tucker until the evening, when I told him it would be impossible for me to house-sit. He understood and was making other arrangements. He told me he'd call me on Thursday about teaching.
I stopped off at Grand Army Plaza on my way home, combing issues of Seventeen for short stories. The narrator in a Seventeen story must be a girl, bright and funny and a little unusual – not Miss Popularity – and there can be no sex. I probably could write a story like that, following some kind of formula.
Back at home, I was astonished to find yet another story of mine had come out: "The Life of Katz" in Maelstrom Review (formerly Nausea). That makes four stories out in a week – a record – and over seventy published stories overall. I guess I'll probably have a hundred stories in print by this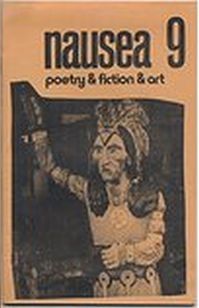 time next year.
Last night I went through copies of Fiction Collective books and satisfied myself that no one else had my publishing record at 27. So what am I so worried about? Most Fiction Collective authors didn't have their first books out until they were in their thirties.
I called Mikey and apologized for not calling before, and we had a nice chat.
Doctorow's lawyer Paul Asofsky called; obviously my letter, mentioning his wife Maida, had reached him at his law firm.
It's amazing how much trouble I can cause. I kept him "on hold" (I just put the receiver down) for ten minutes and then hung up, saying, "I don't talk to
shyster lawyers." I bet I receive another letter.
Mikey said, in response to my question about a "hypothetical" case, that it's fraud to use someone else's stationery and signature although it's difficult to prove it. I hope E. L. Doctorow doesn't blackball me, if he does have the power to do that. More than likely in a year he'll forget my name.
I suppose I have to act "respectably" now that I'm getting more well-known. Boring, won't it be? Yet I really dislike the publicity-hound aspect of my nature as much as I sometimes admire my guts.
---
Wednesday, July 19, 1978
2 PM. From Page Six of today's New York Post, an article titled "Literary Impostor at Large":
It was enough to make you run for valium: a letter from E.L. Doctorow, author of the acclaimed Ragtime, pushing for publication of a story entitled "Who Swings? Swaps? The Weird Sex Lives of Jewish American Novelists." Included in this tasteless (and witless) exercise by one Richard Grayson were supposed "dossiers" on the intimate preferences of such high quality literati as Bernard Malamud, Saul Bellow, Philip Roth, Cynthia Ozick and Isaac Bashevis Singer. This arrived on the desk of Village Voice book maven Eliot Fremont-Smith, along with an endorsement of "Eddie" Doctorow on his own letterhead, inquiring, "Are you man enough to publish such a hard-hitting expose?" No, replied Eliot, who smelled a phony, and sent the stuff off to Doctorow, who forwarded it to his lawyers, who fired off a warning letter to the mysterious Grayson in Brooklyn, who swears he knows of "no such letter" but can't explain the whole darn thing, leading one to believe his literary career may be blessedly brief.
My first reaction was: Uh-oh, I've just ruined my life. But then I thought about it and I realized that it's better to be talked about negatively than not at all. (Page Six today also contained a large cartoon of "Truman Capote's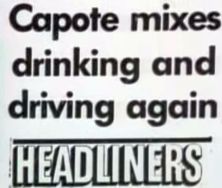 Falling Circus.")
I wasn't treated well, but then I didn't deserve to be. At least the paper spelled my name right, right? Alice thinks I'll probably get an agent out of this. Josh thinks I have "one hell of a nerve." My parents are slightly upset but rather more in awe of me. Jonny thinks it's terrific.
And what I wrote the other day about becoming a creature or a puppet of the media: I see now that it isn't true. I controlled and orchestrated the whole thing from the beginning, including anonymously tipping off Page Six.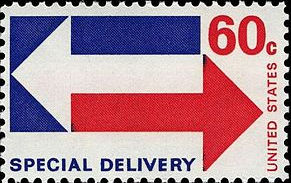 After I saw the column, I sent a special delivery letter to Claudia Cohen, advising her that the whole thing was cooked up as a result between Alice and myself to see if I could get my name on Page Six and that I've had my fill of celebrity and will now return to obscurity.
Which is true. Once, you're an experimenter; twice, you're a pervert. (Although I did send out five of those Jim Dandy press releases.)
Anyway, I didn't think my article was "witless." "Tasteless" it was, I admit.
What have
I learned from this? That if a person is clever enough, he can manipulate the media. Since my name is not in the phone book – the
Richard Grayson in Brooklyn Heights is – I doubt if I'll be bothered further.
I'd like to let the whole thing drop right here and go back to my writing. I proved it could be done. Before the article came out, I was a bit worried, but I'm not now.
Margaret called and said I'm teaching The Novel – English 21 EAB – from 6 PM to 8 PM, starting on Monday. So that should be interesting. Tomorrow I'll go to LIU to get my textbook and find out the course requirements. It will be a challenge, but I'm looking forward to it.
Today's been exciting, but it's been the kind of superficial excitement that's illusory and which is ultimately non-nourishing. I'm not sorry the Page Six article is out, but I'll be glad if this is the end of it – for now, anyway.
When I want to stir up some excitement again, I can. I don't really care what the New York Post says about me because that's not reality. What do they know of my real work, my short stories? As Carl Rogers said, "Evaluation by others is not a guide for me."
---
Thursday, July 20, 1978
3 PM. I feel relaxed at the moment, having just come from the pool, having just eaten two granola cookies and grape juice mixed with Perrier water, having reverted to being unknown once more.
If I'd played my cards right, I probably could have gotten more attention from the media – but I don't want any. Last night I lay in bed, trying to
figure out what I've learned from this experience.
The first thing is: the people who read Page Six must not read it very carefully, for Aunt Sydelle, Vito, Gary and the others I called had all read the Post but had not noticed my name.
I got no phone calls yesterday except for one unrelated to the Page Six story: Palmer Hasty of the Brooklyn Journal newspaper said he wants to use one of my stories but he needed more to choose from. There were no phone calls from reporters, agents, acquaintances or anyone else.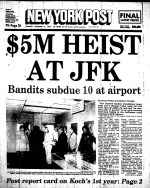 So being on Page Six seems to be rather overrated. This doesn't exactly spur me on to try new heights of publicity-hounding behavior; I would just as soon forget about becoming well-known.
It did show that from Fremont-Smith to Doctorow to Claudia Cohen, everyone took a joke much too seriously – and they took themselves much too seriously as well. Beyond that, I don't think I proved much: it was basically an exercise in banality.
This morning I woke up early and drove down to LIU. Ken Bernard was giving his final, and he mentioned seeing Beverly and Devra, both of whom are doing well.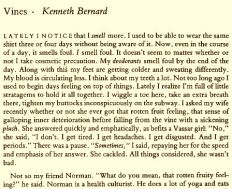 In some ways, Ken is peculiar: he never realized that the Iowa Review with his great story "Vines" came out months ago – while he took such pride in a Mississippi Review story of his that I thought was uncharacteristically simplistic and boring.
Ken moved out of his office to make room for George Economou, who's going in there in the fall. In the next room, I found an old 1967-68 Brooklyn phone book that had belonged to Dr. Hartman.
Margaret said that he used to chase her around the desk, and the day he died, she said to him, "Aren't you feeling well?" and he said, "Oh, I'm just tired, but I'd feel a lot better if you would come in here a give me a kiss."
"He was such a methodical man," Margaret told me. "He had his heart attack while driving and he drove right to the police station, where he died."
In his old phone book – I recognized the cover – I found Grandpa Herb's old number on East 43rd Street. Back then, I didn't have my own phone: it was ten years ago, my senior year of high school. I don't know why I keep going back to 1968.
My class in The Novel is English 21 EAB, and our text is Twelve Short Novels, which includes some really good ones like Bartelby, Notes from Underground, The Fox, Daisy Miller, Seize the Day, The Metamorphosis. It
will be good for my own fiction writing to go over my old favorites.
Prof. Boggen will be in the office in the evenings, but Margaret leaves at 5 PM; she was angry that Boggen and Templeton were teaching both summer sessions, which left me as the only adjunct in the department with a class.
I sold a story to an Australian magazine, Biala, associated with some college in Victoria. They're going to pay me $25 in Australian money, which is about $30 in U.S. currency, for "The Man Who Gave Away Millions." So I'm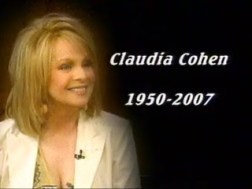 going international, it seems: I'm pleased about that.
I'm grateful for the Page Six publicity, but sorry to disappoint you, Claudia: my literary career may be blissfully long.