Tuesday, August 22, 1978
9 PM. Mr. Strick did not call today either, but I've gone past the point of it mattering. If he wants to do my book, fine. But if not, I'll just go on with my life the way I was going on with it before I ever heard of Taplinger Publishing.
If I don't hear from him soon, though, I'm going to call because I need my binder with my manuscripts in it. At this moment I feel so energetic that it doesn't matter if Taplinger publishes my book.
Henry Ebel once wrote me this: "If not, not." I like that philosophy and would like to one day write a novel titled If Not, Not. I'd like to be able to get to the point where I can accept the inevitable without any regrets. No Regrets is another nice title.
Mom called Grandma Ethel's doctor today and learned she has a rare form of Hodgkin's disease that affects the skin. The treatment Grandma Ethel is learning to give herself is actually a form of chemotherapy.
The doctor, of course, couldn't give any guarantees, but they've had good results with this kind of medication – though she may have to be on it the rest of her life. It's a nuisance, but if it will keep her well, it will be worth it.
Grandma Ethel isn't being told what she's got – a mistake, in my opinion: I believe people should know all the facts about their illnesses – and she should be released from the hospital by the end of the weekend or early next week.
Only 400 people a year get this disease, the doctor said. He also annoyed Mom by saying Grandma Ethel's "lived a full life"; to Mom, 68 is very young.
But I pointed out that Grandma's already outlived both her parents (who died at 29 and 64) and that Grandpa Herb has outlived his parents, too. (Bubbe Ita died at 73 and Zayde was in his sixties.)
People don't live much past 75 or 80, and I can't understand why anyone would want to. Of course I fear death, but I'm also a little in love with it. Which brings me to this evening's class on Pale Horse, Pale Rider: I was in good form and we had a "heavy" discussion on it.
Last night I was really upset about my manuscripts, but today I got four rejections – all with postage due – and that reassured me, a little, that they're getting to where I send them.
Randy Stables of Sunrise wrote me that he's accepted "Look at Our Lives" and "The Forthright Saga." I'm sure his magazine is very unprofessional, but the stories will be in print, right?
Anyway, I looked through the Directory of Little Magazines and found that I've been published in just about every "second-string" little magazine there is.
Now I've got to concentrate on the big university quarterlies and keep my eye out for newcomers. I sent out about twenty submissions today; it cost a fortune, but what else can I do?
The Brooklyn College Anniversary-gram arrived today and it looks very nice. I don't know how many members of the class of '73 are able to contribute, or want to; I really can't, but then I gave my time and my name, along with Maddy's, at the bottom of the letter.
Tonight Janice called to invite me to a party at the Downtown Arts Center where she's co-coordinator; they give classes in dance, painting, etc., out of a church on Willoughby. Janice and the Arts Center were written up in this week's Kings Courier, and it sounds like a great place.
Being a calligrapher, Janice knows Louis Strick from Pentalic, and she said she's heard around that he'd like to become a real publisher and lessen his focus on the calligraphy supply and book business.
---
Friday, August 25, 1978
1 PM. It's a very dark, very cool day: the first day of its kind in months. It means the summer is ending.
Twenty minutes ago, eating a western omelet at the counter of The Arch, I started to feel nauseated. The eggs and bacon and salami and peppers tasted vile in my mouth. I'm going to be sick all afternoon, I told myself.
When I got back into the car, I realized it wasn't just nausea: an overpowering sense of depression had come over me. Even now I feel it everywhere: in the muscles of my legs, deep in the pit of my stomach, in my aching fingers.
I had a flashback to a scene I hadn't thought of in maybe a decade: me in fourth grade getting out of school very late, seeing Mom's Buick with its four holes in the side pull away with the other kids on the block and not me. Powerlessness. That's how I felt then, that's how I feel now.
And it has always been powerlessness which causes my depressions and tantrums. I could be hard on myself, but I know I'm entitled to feel like a
helpless baby – provided I recognize these feelings and don't engage in destructive behavior.
I was being too rational, that's what it is – like the way I was in December 1972, when Rochelle Wouk told me she was terminating our therapy. I behaved calmly and reasonably then, but I didn't fool my body because I came down with a terrible case of the flu with miserable aches and pains and feverish, nightmarish dreams.
Is it exactly ten years ago today that I had what I now consider the beginning of my nervous breakdown? I think it may well be. To avoid getting the flu or being nauseated as I used to do in the old days – or to avoid screaming at members of my family – I am turning to my writing here to express how I feel.
Mr. Strick returned my call this morning, admitting that he didn't keep his promise to call me earlier in the week. He read through my things, some of them three times over, and while I had prepared him for the repetition, he
was a bit surprised at how alike some of the family stories were.
Some of them are publishable, he told me, but he doesn't know if there's enough good material to fill up a 160-page book and present me at my best. I told him I'd gather up my more recent unpublished stuff and call him next week to arrange a meeting.
"I'm not putting you off," he said. "This is not a negative response or an iffy response but a positive response. We can always wait till you've written enough good material."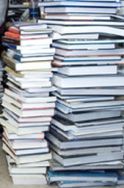 Of course, logically, I agree with Mr. Strick 100%. I want my first trade collection to be an auspicious debut, and I don't want any second-rate stories or immature stories in the book.
I know I'm very young and can afford to wait five years if need be. I've always been cautious about moving too swiftly. Otherwise I would have attempted to place a story collection with a commercial publisher myself.
Honestly, I didn't think I was ready for a book; I need more seasoning. Mr. Strick caught me at my best and most mature in that Epoch story. I know that I've written myself out of my some early obsessions and now that I know I'm getting somewhere, if I can write just five top-notch stories a year, I'll be way ahead of the game.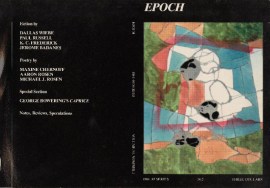 Okay. Logically, I believe all this, but inside I feel – or the child inside me feels – rejected, abandoned and hurt. Whew. Now that I've written all this down, though, I feel a lot better. Maybe writing has saved my life once again.
---
Saturday, August 26, 1978
6 PM. Last night I felt restless even though I got over the bad feelings I had yesterday. But I somehow felt a bit unanchored as I walked along the boardwalk in Rockaway, up Beach 126th Street and past Mason's house.
There was a fog and the Ambrose Lighthouse was flashing. It was chilly enough that I had to zip up my sweatshirt. The sand looked so new and there was so much of it (see, that's what the Army Corps of Engineers can do for you); somehow it seemed like a moonscape under the new pinkish street lights.
The boardwalk and the benches were all new as well, and they smelled – well, they smelled like this house smelled the first night Marc and I slept in it twenty years ago, just about this time of year in 1958.
On CBS there was a special last night: 1968. They put it on especially for the tenth anniversary of what they called the most decisive (and divisive) event of that year, the Chicago "police riot" during the Democratic Convention.
I cried at the old footage as I'd cried when I first saw the scenes of the streets of Chicago in 1968. That's when my breakdown really took hold. Dr. Stein came over and prescribed Librium, bed rest and hot baths.
Last night, watching the TV show, I got a new perspective on my feelings at that time. I was young and against the war and of course I identified with the protesters
who were being clubbed so brutally.
But I was also very confused and guilty and very afraid of the world. Didn't the pictures of Chicago tell me, that neurotic 17-year-old, that the world was a horrible place?
Now that I look back, I see that Chicago in August '68 had a lot to do with my not leaving the house for nearly a year; it reinforced my agoraphobic feelings.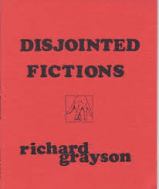 But it is late August 1978 now after all, and this morning, when the  doorbell rang, and I was awakened from a dream about getting rejections, I knew that downstairs a mailman had my little book, Disjointed Fictions.
I went to the door half-naked and nearly signed the wrong form. It was half an hour before I opened it because I was scared, but finally, in the presence of my parents, I did manage to open the package. And I was very pleased and still am at this moment.
It's my book, Disjointed Fictions: from the transfer type that made the cover to the typing of each letter of the stories. I was the one who selected the stories, placed them in the order I wanted, wrote my biography on the back (though George, bless him, had it typeset really nicely).
George selected a nice red cover and a grey undercover and put a design, a small box containing a hand with fingers crossed (symbolic of disjointed and hoping for the best), on the front – that set off the otherwise dull lettering in the title and my name.
Mom and Dad liked the dedication – "To my parents, Mr. and Mrs.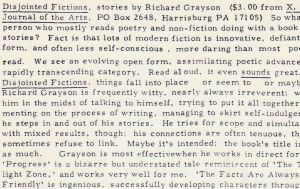 Grayson" – though they didn't quite get the joke (and I see where it's a little hostile).
My name on the spine was written facing up rather than down, but that's a minor point. I didn't have any typos as far as I can see, and I'm proud of that.
I read the stories in the book and I am proud of them, too. I actually enjoyed every story; if I had just stumbled upon this book, I would have said, "I wish I could write like this."
So I am very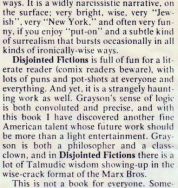 proud. I don't have anything to apologize for.
Also today, I welcomed Grandma Ethel home from the hospital, spoke to Ronna and Alice and Gary, watched the new Pope (a fairly unknown Italian cardinal, now Pope John Paul I), felt a cold coming on, and smiled a lot more than usual.
---
Monday, August 28, 1978
3 PM. I spoke to Arlyne a little while ago, and she gave me very bad news. She spoke to the doctor and he said the last test they gave Grandma Ethel showed an abnormali
ty after all. So it did go internal: the lymphoma, that is.
A lymphoma is like leukemia except that the white cells stay in place. Grandma Ethel's got an appointment with this oncologist tomorrow, but Mom, Marty and Arlyne don't want Grandma Ethel to be told of her condition.
For a month they're going to keep her on the topical chemotherapy and see how the disease progresses (or regresses). To resort to internal chemotherapy would only make her sicker, and she'd probably be better off dying of the disease. The condition is terminal.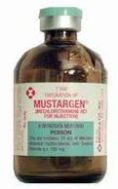 It was a shock to us, of course, and Grandpa Herb and Grandma Ethel can't even cope with the situation as it is; it's like a comedy, with Grandpa Herb telling Arlyne this morning that Grandma has a "fungus."
My grandparents treat the doctors as gods. They left the hospital on Saturday without seeing the doctor because they were impatient.
Mom and Arlyne want to try megavitamin therapy on Grandma Ethel. The doctor ridiculed Mom when she brought it up but finally admitted to Arlyne that he doesn't really know anything about it.
They all think that Grandma Ethel can't take the news, and Grandma specifically asked Arlyne that she not be told if anything was very wrong with her.
I sort of object to this; I believe that a person knows instinctively that she's dying and should be in possession of all the facts so that she can make informed decisions. I think Grandma Ethel might be capable of more than anyone gives her credit for.
How do I feel? Well, scared and shocked and depressed, but I won't let this get to me. Grandma Ethel may be only 68, but I'm only 27 and I can't stop living because she's dying.
I love her perhaps more than anyone, but we've had many full years together and we've always been close; I saw so much of her that I can honestly say I couldn't have seen more of her or been better to her. So I feel no guilt.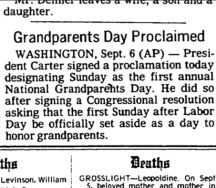 When people are in their late twenties, it's fact of life that they usually lose their grandparents – if they've been lucky enough to have them that long. As with Grandpa Nat, Grandma Ethel has given me everything she could give.
So, as horrible as this is, I am fairly accepting of it. But I'm not afraid of death the way most people are. And of course on this planet, something unforeseen could happen and I could die in a couple of hours and Grandma Ethel could go on living for years. So. . .
Mr. Strick called today, and I have an appointment with him tomorrow at 3 PM. By now I do not expect him to be publishing a book of mine; it doesn't seem to matter anymore.
I'm in a very fatalistic frame of mind. Nothing "depends on" anything else happening: life goes on. If not, not, right?
At the dentist this morning, Dr. Hersh told me Dad should see an oral surgeon, that he might have a stone in his salivary gland and not need surgery.
Dad's diagnosis was made only on the basis of the doctors' feeling the lump and not an x-ray. Dr. Hersh says that oncologists and neck doctors don't really know much about the salivary glands.
"Don't get sick" – that's all I can say. I'd better get over to LIU because I'm not yet prepared to teach tonight's class. Oh, it's all like some silly game and we might as well have all the fun we can while we can. And "fun" includes the deeper things, too.
---
Wednesday, August 30, 1978
10 PM. Life seems good tonight. I feel very alive.
This evening I taught my last class at LIU, finishing up Seize the Day and delivering an impromptu lecture on Post-War American Fiction And Where It Is Going – probably pompous, but I enjoyed myself.
Then I drove into the Village to talk to Laurie at the bookstore. She just came back from her vacation and looks tanned and rested.
Jon Baumbach is back in Brooklyn, and when Laurie called him up, he said, "Did you hear what Grayson did?" (So I'm Grayson now.) Jerry Klinkowitz felt he had to tell Jon about the story I wrote about him.
Jon was outraged, but after a while, he calmed down and decided he'd had pretty good luck lately, what with the Guggenheim, and eventually he rather liked the idea of being a character in a story.
Laurie thinks Klinkowitz enjoyed turning the knife a little; he must dislike Jon a bit, or why would he have accepted the story in the first place? Anyway, I wrote it, but Jerry is the one who's publishing it.
Laurie said Peter Spielberg looked like he'd been going through a depression when she visited him at Wellfleet. But he has his writing routine, and he's happy that Twiddledum Twaddledum just found an English publisher.
Peter is a bit pissed that Baumbach got this Sukenick protégé from Colorado to take over the first-year MFA program class; I keep up on these things, but I've never heard of the guy. He may be a great teacher, but I'm probably just as qualified.
Laurie said she doesn't want to teach composition at Brooklyn, and Stanley Hoffman has first dibs on the creative writing class she wants.
I was in Boylan Hall on Monday and noticed that two evening writing courses have no instructor, so I wrote to Neil Schaeffer, the SGS deputy chair, about my teaching them.
Of course my name is mud at the BC English Department, but what do I care? I've got to live up to my reputation as a man with chutzpah.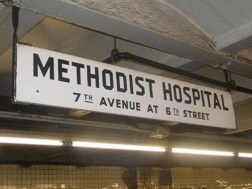 Harvey recently called Laurie because he thought he was dying of leukemia; it turned out, as he discovered in the emergency room of Methodist Hospital, that it was only a virus.
Laurie told me to tell George to send six copies of Disjointed Fictions to the store. I had called George last night; he was groggy from too much Contac taken for his bad hay fever.
George told me he'd sent me a letter about the book; he's pleased with some parts of it and displeased with others. Neither of us feel comfortable discussing "business" over the phone, so we stuck to small talk.
I told him that if he takes a table at the New York Book Fair at Martin Luther King Jr. High School next month, I'll man it (person it?).
So much for literary gossip, although at the bookstore I did run into Prof. Jones from Philosophy (I have a slight crush on him: he's 30, blond, tanned, well-built, very cute and gay) and Lynne, whom I hadn't seen in years.
She's still working for Social Security and isn't sure what she wants to do with her life – maybe (what else?) "go back to school." She saw the thing on Page Six in the Post and knew I'd been with the Fiction Collective at one time.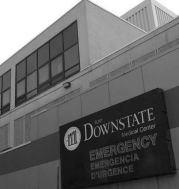 She still sees Renee, who's working at Downstate and has been living with some guy for years now. What surprises me is that people I don't really know seem to notice me. In a way, a small way, I'm already something of a public person.
But who cares what people say about me? It's only a few people who count. One of them, Dr. Lipton, sent me a reply to the Courier-Life article and letter I sent him. My old psychiatrist said he would be "honored" if I would visit him to chat for a while.
I've been thinking of what Mr. Strick said yesterday: not to try to write a book for him "on order" or write stories with a future book in mind. I don't think I could function with that kind of pressure anyway.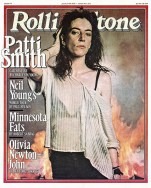 Mr. Strick's son Wes has my stories now and is reading them, but I don't know what will come of that. Today I read one of Wes's reviews in Rolling Stone and have no idea what he'll think of my stories.
When I mentioned yesterday that I was going to teach Seize the Day in the evening, Mr. Strick said he gave it to his son to read at 13 and Wes's mind was blown by it; when Bellow came to stay at their country house for a weekend, Bellow autographed the book and Wes still treasures the memento.
Sometimes I think that Mr. Strick condescends to me (though I know I allow him to). My world, of course, is very non-chic, middle-class, Brooklyn. But it's the world he left thirty years ago, and I suppose he feels a kinship with me, something he can't share with his own children.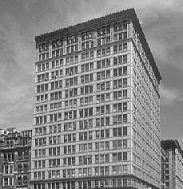 After all, I was not brought up by genteel, sophisticated, literary parents but by an ordinary middle-class Jewish family; I was the first on either side of my family to graduate college, and certainly I had no literary or intellectual role models in my family or neighborhood.
Last night I stayed up till 4 AM and wrote a soap opera parody, which I sent off to TV Guide.