Sunday, December 25, 1977
10 PM. Every year I seem to say it: "This was the best Christmas ever." But this year really was. It frustrates me to know that I cannot possibly get down on paper the feelings, the impressions, even the events of the past 26 hours.
An opening sentence for a story: "Nights he would lie awake crying, crying because he was unable to articulate life." How can I convey the sheer complexity of being alive, of being a particular person (Richie Grayson) at a particular time (Christmas, 1977) in a particular place (Brooklyn)? My mind is a blur of images, sounds, smells and tastes.
I can try to say it like this:
Last night, after dinner alone at the Floridian, I went over to fetch Alice, who was summing up 1977 from her biofeedback calendar, on which she writes the weather, her mood, her appointments, the movies she saw, who she met, whether she had sex – for which the code is a red J ("jiggle") for Andreas, a blue J for anyone else.
Alice was also making lists that were headed Work, Love, Friends, Writing, Travel, Entertainment and writing down every trip, every career advance, every emotional up and down, every play she attended, etc.
Through this, she can review 1977 and make plans and resolutions for 1978.
(See, I was trying to be factual and already ended up on an overly long detour. Life is impossible.)
At Janice's house, the other guests were Harry Steinberg, who bickered with Alice all night, and Charlotte, a very nice artist friend of Janice's.
We played Dictionary, the game where one person takes an unusual word and the others try to make up a definition for it and convince everyone that theirs is the correct meaning.
My favorite words were gongoozler (one who repeatedly stares at a particular object) and palinoia (not Chinese persecution syndrome or fear of one's pal, but doing a task over and over until it's done perfectly).
We sang Christmas carols around Janice's huge and beautifully-decorated tree, and at 11 PM, Ingrid opened her presents. Janice got me one of her pillows with a pen-and-ink drawing, this one of Tweedledee and Tweedledum.
It was a wonderful night, and today at the Judsons' was also wonderful.
There were seven of us at dinner: me, Mrs. Judson, Libby, Wayne, Angelina, Mason and David. I overate. Everyone overate. Wayne and I smoked pot in his room. Mason and I watched TV. Mrs. Judson and I talked about poetry.
After they opened their gifts, Mason played his guitar: old Arlo Guthrie and John Sebastian and Paul Simon songs and more, all very mellow.
As Mason played everything from the Eagles' "Take It Easy" to "It's raining, it's pouring / The old man is snoring," Libby lay on the couch and sang along, Wayne fell asleep on the floor, and Angelina and I played with two adorable puppets and made them dance to the music.
David recorded our singing of "Silent Night" and we passed a cookie around, eating it from mouth to mouth; I bit deep into the chocolate chip so my lips could touch Angelina's, and then Libby and I kissed under the mistletoe.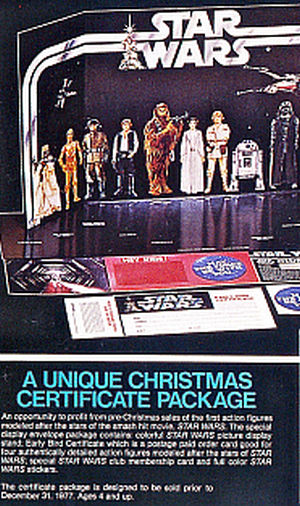 Everyone got beautiful gifts; Libby put on the multicolored foot-warmers I got her. We helped her pack for tomorrow, when she leaves for Portland on the Greyhound bus for three days. She plans on staying there six or seven months, either at the commune or with that guy Grant.
Libby is taking all the clothes she has (most of which she made herself), her sewing machine, vegetarian cookbooks and cooking utensils, codeine for her periods, baby clothes for the commune's babies to be born, and just about everything.
Mason said he likes working at the school upstate although his hours are very long. In January he plans to start Sullivan County Community College; he wants to go into physical therapy.
I drove Mason back to Rockaway to pick up his VW bus – he's so proud of it: "an old hippie bus" – so he can take Libby to Port Authority early tomorrow morning. Thomas is going with them to say goodbye to her. All of Libby's admirers will miss her.
Christmas Day was filled with simple things, but Mrs. Judson is a woman who (in contrast to Grandma Sylvia) knows how to appreciate the little things: she finds joy in cassette recorders, sweet potatoes and unemployment checks. While I can't call her "Mom" the way David does, I do hope to see her while Libby's away.
---
Monday, December 26, 1977
8 PM. This has certainly been a terrific holiday. I had the best time today at Teresa's. At the moment, though, I'm very frustrated.
I've been trying to write a story for days now, and it's torture. It's not that I'm empty anymore. No, the story's there – but God, this is a difficult pregnancy.
It's utterly impossible for me to say when I mean to say. I haven't been able to find a mode that successfully articulates life, and I know I never will. But I have to try. I'm getting actual stomach pains from the effort of midwifing this story.
What am I trying to say? "Hey, life is varied and everything means something, even meaningless things, and it hurts and feels good all at once, and you're got to keep fighting" . . . and that's nothing but clichéd bullshit. I've never been so furious at a story before. I can't even write anymore now.
*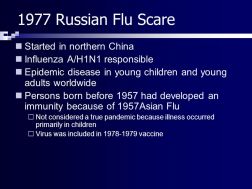 10 PM. I've relaxed a little, spoken to Ronna (who's been ill with the Russian flu for several days), eaten a navel orange and some wheat germ, and reread my story. It's a failure, as all stories must necessarily be, but maybe the fact of its failure can make it worthwhile.
Last night I had a good night's sleep, and I looked great today. Driving to the Upper West Side in light traffic, I was at Teresa and Don's by 1:30 PM. It was a ritzy brunch: bloody marys, eggnog, crêpes, quiche, pie, ambrosia and coffee.
Teresa looked prettier than I've ever seen her, and Don seemed relaxed. He spent the holiday yesterday with Teresa's family, and I'm starting to think he's going
to marry Teresa.
There weren't too many people I knew there, so I stayed close to Lance and Ari, whom I've grown to like – especially Lance. He's the son of a wealthy St. Louis Jewish family and lives on his parents' allowance.
In May, Lance got hit in the leg by a fragment of the helicopter that crashed onto the Pan Am building. The woman in back of him was killed, and his friend was decapitated.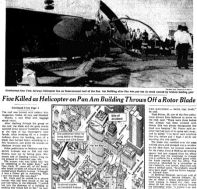 Before his leg injury, he danced. But now Lance said he's getting a recording contract at Columbia through a man he met on a plane.
At his audition, they told him, "We're going to make you a star," but they want him to have to different image. So he will change his last name from Levine to Taylor, live by himself, and get muscles.
It sounds very exciting, but Lance seems nonchalant about it, so much so that I think he doesn't want it to happen. He is very skinny but he told me he lost eighty pounds on Weight Watchers; I admire him for that.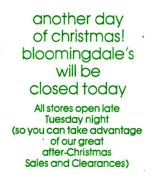 Teresa's sister, who's graduating Fordham Law School, came with her boyfriend, a Guadalajara medical student, and Teresa's high school English teacher and her husband came with their adopted baby; though the woman couldn't conceive before, she is now, of course, four months pregnant.
There was an older suburban couple, friends of Don's from the New York Times Company, and Barbara and David from the building, who are very sweet. Barbara is the manager of Gotham, a singing group big on the
cabaret circuit.
I enjoyed myself so much that I was the last guest from outside the building to leave the party, giving Teresa and Don their presents – two books and a bottle of Drambuie liqueur – and hugging Teresa tightly. (It was also good to hug other women this Christmas: Alice and Janice and Libby and Angelina.)
At the door, Teresa said, "I'm glad you came despite not having a date." It had never occurred to me not to go for that reason.
Only as I drove back to Brooklyn did I realize that I had been at the party for hours and had never realized that everyone else there was part of a couple; I'm sort of proud of myself for not noticing that.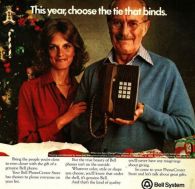 On the phone a little while ago, Ronna said that's she's been too ill to go out much this holiday, poor lady.
It seems like Ronna understands my artistic frustrations better than anyone else I know. I just hope I can see her before she has to go back to Pennsylvania.
---
Thursday, December 29, 1977
9 PM. I'm tired. Today was the day I met Caaron.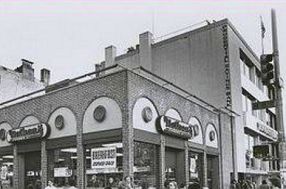 It was very cold, but I looked better than usual. I had the good luck to find a parking space right in front of Nathan's on the corner of Sixth Avenue and West 8th Street. Caaron was there on time, and I recognized her right away.
She looked less pretty than I expected her to look. Like me, she has a recessed chin, or almost no chin at all. Her hair is dark brown, fluffy and loose.
Caaron's eyebrows are thick, and she has dark brown puppy-dog eyes. She was wearing red nail polish. Her coat's sleeve had torn apart this morning and she was trying to hide it with shoulder bag.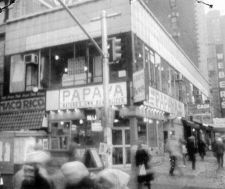 Because it was too cold to walk around the Village, we got back into my car and I told her I would show her Brooklyn.
I figure everyone who comes to New York sees Rockefeller Center, the Empire State Building, the UN and the Statue of Liberty, but how many people ever get to see the outer boroughs?
As we drove down the Bowery, I pointed out the bums panhandling on Houston Street, and then we took the Manhattan Bridge so she could see the Brooklyn Bridge, and we went through the Heights, whose brownstones seemed to impress her, and downtown, Prospect Park, Grand Army Plaza,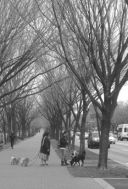 and Eastern Parkway.
We had lunch at the Arch. From our letters, I know Caaron pretty well, but I got to know her better today. She told me all about her family. Her father is a doctor, "but not a typical doctor": he's painfully shy and pessimistic and has just begun therapy.
Her father's sister, a psychologist, is the one she went to when she began to get anorexic in her mid-teens. Caaron's mother, a housewife, comes from a large, poor family in Dorchester, of which she's sort of the matriarch because she's such an optimist.
Caaron's two grandfathers, both Russian immigrants and merchants, are still alive in their eighties. Her sister is four years younger, and she and her
boyfriend are actors – "they think they're Marthe Keller and Al Pacino" – who are just waiting for someone to discover them.
Caaron is a vegetarian, and for lunch, she ate a bagel with lox; she hasn't eaten meat since she was 16. She enjoys working with disadvantaged kids in Roxbury and loves the idea of being a counselor.
She was wearing a man's button-down striped shirt under a corduroy dress, along with leotards and boots, and she's about two inches taller than me.
Caaron and I went back to my house, where Mom offered to sew up her coat. In my room, I showed her my books and got out my autographed Time magazine covers and some old photographs and some of my students' papers that we had some laughs over.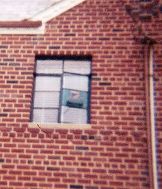 She said she envied my room, and knew she was going to envy my room. Mom and Jonny were very friendly to her although Caaron later said they were trying so hard to convince her that Brooklyn was nice that they seemed self-defensive about living here.
I took her to Rockaway, to the start of the boardwalk at Beach 126th Street; the beach was beautiful but very cold. Then I showed her what was left of Coney Island and we went over the Verrazano Bridge, which she knew from Saturday Night Fever.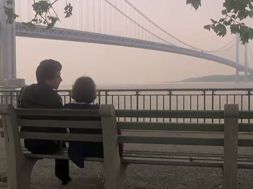 There was a magnificent sunset as we went back into Manhattan, ending up right back on Sixth Avenue where we began six hours earlier, with me parking at the exact same meter near the corner of West 8th Street.
Caaron is staying with Arlene, her friend from Newton High School who's a paralegal with a boyfriend going to NYU Law School, and she was a little upset because she's not as close to Arlene as Arlene's best friend who is coming to stay with her tonight, too.
Over cappuccino and cannoli at Via Reggio, Caaron told me the story of her breakup with Stephen. They lived together this summer, and Caaron feels that Stephen, who was never ready for a commitment, finally realized that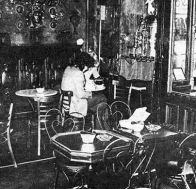 he wanted out.
According to Caaron, Stephen is brilliant, a very talented musician, very straightforward, and somewhat afraid of dealing with his problems.
By accident, she found out that he was seeing that waitress from the place where he works; although Caaron acted outwardly strong, it really made her fall apart.
Now she's living with two other women, but they want to move to Cambridge. She's been seeing other people, first as friends, and then, if it happens, as lovers. Caaron's had a lot of sexual experience apart from Stephen; she's vulnerable but is happily discovering her strength.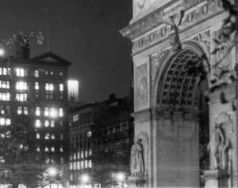 We held hands as we walked through the Village, and finally I drove her to Penn Station, where she could catch a train uptown, where she's staying. It was nice to kiss her goodbye. I like Caaron, and I could tell she likes me, and let's leave it at that for now.
Small Press Review arrived in the mail, and they finally printed my review of Glenda Adams's book. The review seems rather insipid.
---
Friday, December 30, 1977
10 PM. The year is ending on a very strange note as I seem to be riding on a sudden crest of popularity. First Ronna wanted to see me. Then Caaron. Then Elise. Tonight Shelli called, and Alice told me that Janice had called her to say she was in love with me.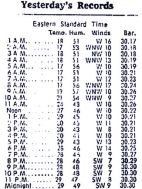 I can't imagine why all this is happening. I never even thought I was particularly pleasant, much less lovable. Why, all of a sudden, do all these women find me so attractive?
I'm looking forward to spending tomorrow night, New Year's Eve, alone. After being with people so much, I've always needed time to sort out of my feelings, and the past week makes me feel as if I've been on a dizzying merry-go-round.
But yes, it's exhilarating and wonderful to know that I'm wanted, that I'm attractive, that I'm not just loved for my writing but for myself.
This morning I met Elise at Grand Central Station. I recognized her by her clear skin, hook nose, straight black hair, and black wire-rimmed glasses.
We went first to the Metropolitan, where we waited on line for an hour to see the crowded Early Irish Art show, walked through the Egyptian galleries, and had lunch on Madison Avenue.
Elise is really sweet. Despite her age (27), experience (she's lived on her own for many years, in San Francisco and Europe and Israel – or "the Middle East," as she calls it when she mentions it to some people), and background (her parents must be quite wealthy), there's something little-girl-ish about
Elise.
We talked a lot about writing and reminisced about Bread Loaf. Elise is very introverted and not at all dynamic, and I think if she were a little more high-powered, she'd definitely have more of her very good stories and poems published. But as it is, she's got a dozen poems and three stories in print.
After lunch, we got an extremely crowded Fifth Avenue bus, hopping off by St. Patrick's Cathedral, which for some reason looked more beautiful than ever today. Elise and I stopped at Doubleday's, where Vincent, working at the counter, shook my hand and remembered Elise from Bread Loaf. We
wished him a happy new year and vice versa.
Fifth Avenue was a sea of faces – sorry to resort to the cliché, but in this instance it feels right – and I noticed the pompous, balding Chapin brothers from Brooklyn College and various other acquaintances in the throng.
At Rockefeller Center we managed to edge in on the crowd and get a look at the skaters and the big Christmas tree. And at the Gotham Book Mart, we found a copy of Elise's self-published illustrated story chapbook.
Boy, did we walk a lot; I feel it now. (I hope it's just weariness and not an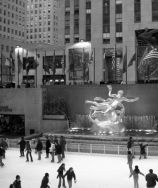 incipient case of the flu.)
At Grand Central Station, I kissed Elise once, then again, then a third time, and told her I'd write. Gradually, gently, I let go of her hand before we said goodbye a final time.
I like her – I do – but she's not quite sharp enough for me. Oh, she's very bright and all that, but it's just that she's reserved and doesn't show it verbally.
I took the IRT home to the Junction, where I'd parked by Brooklyn College. Mom showed me my mail: LIU sent a $70 check for when I took over Dr.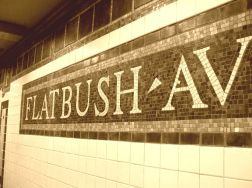 Edelman's class.
That was a pleasant surprise, and I cashed it right way. Well, not right away: the line at the Dime at Kings Plaza was really long.
George Myers sent me another wonderful postcard. X, A Magazine of the Arts #3 should be coming out next week. George said "Hold Me" made both him and his wife cry. He wants to put out an issue of my work as a chapbook, but he doesn't have the money. Too bad – but what a great guy George is.
Shelli called, saying that she's in town and staying with her parents and trying to keep from going crazy there. Her TV show in Madison has been postponed until March and meanwhile, she says, she's become, respectively,
a "mother" and a "wife" to the two producers.
Jerry and Leon are roommates now, Shelli reported. She said that Jerry is still happy working at the welfare department, and that Leon is "growing up": he's stopped wearing dresses and may move to Boston.
Shelli also told me that Skip is still in Syracuse, taking five years to get his master's and that "a woman follows him around everywhere to explain to other people all the crazy things he does."
After I got off the phone with her, Gary called, upset because Betty has the flu and is running a 103° fever. He seemed glad that I could take his mind off that whe
n I started telling him about Shelli's call and Ronna and Caaron and Elise.
It flatters me that other people seem to find me worthy of love, but I am distressed knowing that I seem unable to feel love for anyone else. Am I capable of loving? Am I capable of living?
This is the ninth time I'm writing diary entries at the end of a year, and I know I've changed since 1969, but I often wonder what good the changes have brought about.
I look different this year, partially because I now wear contact lenses, but inside I feel much the same as that anxiety-ridden, frustrated and scared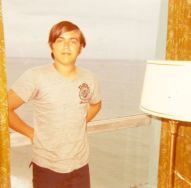 18-year-old boy who wrote his end-of-the-year diary entries in a Florida hotel room.
I wonder what that 18-year-old boy would think of me. I'm hoping that he would mildly approve, but I have my doubts.