Tuesday, October 11, 1977
4 PM. It's been a strange day. For one thing, I'm writing this without my glasses. This morning I went to Burt Eschen to get my contact lenses, and I put them in myself without too much trouble.
He told me to wear them for about 45 minutes, to walk around and get the feel of them. Seeing myself in the office mirror was a surprise. How different I look from the mental picture I have of myself!
I strolled along Avenue U, catching my reflection on the window of every store I passed. Whatever I can say will be only a cliché: So that's what it feels like to walk in the street without glasses. You feel the wind in your eyes.
Everything seemed new: the OTB parlor, the health food store, Arthur Treacher's Fish & Chips. Even the day seemed more beautiful. I walked up
Nostrand Avenue, wondering if anyone would notice that there was something new about me.
It must be similar to the feeling a woman has when she comes out of her obstetrician's office after being told that she is pregnant with a child she's been trying to have for years.
Going for lunch at McDonald's, I had to suppress the urge to tell the woman at the counter: "I'm sorry I'm blinking so much, but I've got new contact lenses in!" I ate on a bench outside, so taken by seeing the street clearly without glasses that I didn't really taste my Quarter-Pounder with Cheese (which is just as well).
Walking back to Avenue U, I saw Andy getting something out of his car by his parents' house. I actually had something to tell! He was going to Dr. Eschen, too, it turned out. Andy is doing fine in his new job – I was supposed to know what it was, so I didn't ask – and he said he saw Josh last week.
Back at the optometrist's office, I practiced taking the lenses off and putting them on until finally I felt confident enough to take them home. Caring for them is quite a responsibility. Hygiene is very important, and I have to put the lenses in a heater every night. It's time-consuming and complicated, but I can handle it.
Back ho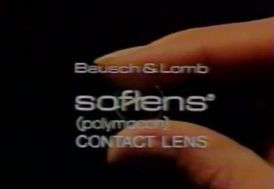 me, after an hour's rest, I put them in again under Marc's supervision. Today I'm to wear them for three hours and add an hour each successive day. I've got to go back to see Burt next Tuesday.
I hardly know the lenses are in there; it's really remarkable. I even went for a short drive to mail some letters, and I managed to avoid any accidents. When I arrived home, Marc said Margaret was on the phone.
Yesterday Margaret had told me and some others that Dr. Edelman has a tumor, probably cancerous, on his prostate, and will be having surgery tomorrow. Today she asked if I could take over his English 11F class "for a minimum of three weeks," and I agreed.
It's going to mean a little more money – I don't know how much – but I dislike the idea of teaching three hours in a row. I'm going to get incredible sore throats, and now I've got to schedule more office hours, but it will be only temporary.
Tomorrow I'll just see where the class is at. I did, of course, take over Dr. Hartmann's class when he died, but I'm going to have less leeway here since I'll have to hand the class back over to Dr. Edelman, who's very strict and very much of the old school.
I dislike the idea of giving up some of my free time, as I've been having enough trouble writing. My writing is going very badly: I'm in a slump. Today I got four rejections, all of them form letters, and a big box came containing my entry in the AWP Short Fiction Award contest.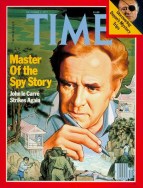 I'd thought sure I'd place in the semifinals at least, but no. Just yesterday I took out the brochure and began to daydream. Oh well, la vida es difícil.
Last night I had a pleasant talk with Vito at the hotel newsstand, and I was very pleased when he said I was one of his best friends, after Billy and Ron. So I guess I'm not friendless.
---
Wednesday, October 12, 1977
5 PM. I'm incredibly fatigued. My throat is very sore and I have no energy left – not for writing, certainly, and for little else as well. I've got my contacts in and things are a little blurry because my tear ducts are working overtime.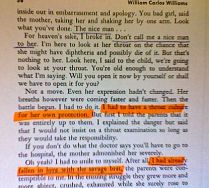 Today I taught William Carlos Williams's "The Use of Force" in both my English 12 classes. The discussions went well but tired me out. A great deal of energy gets expended in these classes. At least I'll have something of a break on Friday; I'm having both sections write their first essay in class.
Dr. Edelman's class seemed glad to be rid of him. When I asked them what he had done, they said, "Bored us." Marvel Parker, a student of mine in English 10 last spring and one who never particularly liked me, came up to me at the end of class and said, "It's so wonderful to see you up there instead of him."
When I spoke with Dr. Tucker, he said my remuneration will be "minuscule": between $100 and $150 for three weeks. Rose Aronson is taking over Dr. Edelman's English 11 class that meets right after mine, and she said we shouldn't knock ourselves out for that little money.
Dr. Edelman is a petty tyrant of the old school, and I'm going to act a bit subversively in his eyes, I suppose. Well, when he gets back, he can just disregard what Rose and I did in his classes – but meanwhile, I'll do whatever I can and hope he's back by this time next month.
Abe Goldstein was in today. They didn't call him back this term, but when he came around to hand in his keys, Margaret asked him to teach an evening session that had just opened up.
Abe is teaching four courses at four different colleges: at LIU, at Kingsborough, at SUNY Old Westbury out on the Island, and at Mercy in Dobbs Ferry. This summer he collected $95 a week unemployment and worked on his dissertation.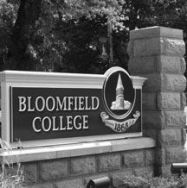 Beverly is "raking in the dough," Abe reported, teaching two courses at Bloomfield and making $1500 for each of them. Next term I have to send résumés around to all these places so I can make some more money.
LIU pays less than any college in the metropolitan area. Rose would like to lead an adjunct insurrection, but as Pearl Hochstadt cautioned her, we're more expendable than the pencils in the cabinets.
Last evening I went over to have dinner with Grandma Ethel and Grandpa Herb. It was wonderful to see them again; we'd missed each other.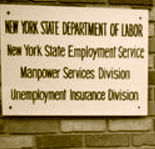 Grandpa Herb still brags about the rise in his unemployment check to $105, and now he's doing quite a bit of freelance tailoring – and he's finally charging people for it.
The evening before, they had the Sarrett family over, and Grandpa Herb said Uncle Jack is in bad shape. Jack gets up during the night and drinks maple syrup; when his grandchildren came to visit, he said, "Who are these people?"; and yesterday he talked about the death of his son-in-law – which, of course, never happened.
Grandma Ethel is also upset about Michael and Eddie, who had been over a few days before. Eddie has gone back to college, and Grandma Ethel says he answers only "yeah" or "nope" to her questions.
Michael has been seeing a psychiatrist ever since he was admitted to the hospital with stomach pains a month ago; his problems were diagnosed as psychosomatic.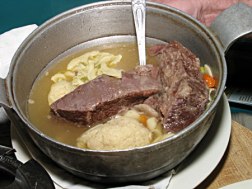 My grandparents and I had a nice dinner: grapefruit, salad, flanken, potatoes and peas, tea and cake. I stuffed myself and made Grandma Ethel happy.
As we ate, she told me a nice story about when she was 16 and put on lipstick for the first time.
Very taken with her sophisticated appearance, she kept looking at herself in all the store windows, and when she and her friend Molly went to the Loew's Pitkin, then a showplace movie house, she kept taking out her mirror and admiring herself. But when she got back home, Great-Grandpa
Max roughly wiped the lipstick off with cotton.
We watched the news, and when I left, Grandma Ethel came down with me in the elevator, saying she was "going to make a living" – that is, to play nickel-and-dime poker.
Back at home, I found Joel visiting. Now a Prudential agent, he was going over Dad's insurance policies. His girlfriend called on my phone to give him a message, and she seemed very nice, whatever other people have said about her.
---
Saturday, October 15, 1977
10 PM. All things considered, not a bad day. This evening I went out to a surprisingly nice dinner with my parents. Marc and Deanna were at her parents' non-surprise surprise 25th anniversary party tonight.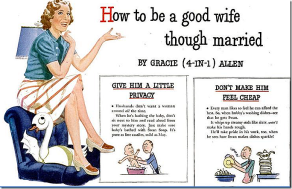 I wanted to know what Mom and Dad think of Marc's "pre-engagement." Dad said that Marc and Deanna are "far from getting married" and that he thinks Deanna will mature in time: "You can't be Gracie Allen forever."
Besides Marc, Mom is the only one in the family that Deanna feels truly comfortable with, and Mom thinks that Deanna's very sweet – well, no one can deny that – and very pretty. (Dad and I disagreed, but then we always liked more zaftig women.)
Last night the Yankees won, and they won again this afternoon, giving them a 3-1 lead over the Dodgers in the World Series. Bing Crosby died while playing golf in Spain.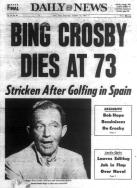 Last night I had weird dreams, bizarre labyrinths that I could barely escape from this morning. It seemed as if there were complete novels in those dreams, but I would rather not think of them now.
I wrote a story, a five-pager, off the top of my head last evening. Called "Nothing Wrong with the Machinery," it's an impressionistic jumble. I think it deals with Ronna and how I imagine she feels about me, but probably it's an Oedipal fantasy or an allegory about modern technology. It's also probably very bad.
George Myers Jr. sent me a letter and some nice stuff. We've been communicating a lot, and it will be funny to meet him – if I do – at the Book Fair next weekend.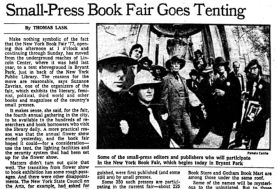 Richard Soos of Seven Stars sent me some copies of his magazine, one of which had a poem by me in it, and Richard wrote a great piece in his newsletter about poets who don't read, buy or give a shit about the work of other poets. I sent him a nice long letter responding to his column.
I like corresponding with other writers. I wrote Paul J.J. Payack back, thanking him for his Solstice books. They're a little beyond my ken, but I do admire Paul's range of knowledge and his Borgesian fields of interest. I never could write a parable myself.
Tom Person sent me the latest Laughing Bear Newsletter and wrote that he nominated "Gratuitous Lies" for the Pushcart Prize. Last year I was nominated twice, but I don't expect to win for another few years – if the book keeps coming out, anyway.
I had lunch at Alice's. She arrived home late, but I had a nice talk with her mother beforehand. Alice said she enjoyed being with her brother but said that there's not very much to do in Iceland.
Calvin, who's the Ambassador's political advisor and third in line at the five-man embassy, has to keep busy planning parties and trips outside Reykjavik, or otherwise he'd go insane. He took Alice out to the Althing and the geysers and the glaciers and to a disco and an Iceland Symphony concert (Beethoven).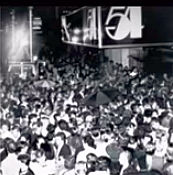 Alice, though, is pretty hard to impress. On Tuesday night, she walked out of a ritzy party at Studio 54 (a big disco) because all the people there were so pompous in their hip way:
"D.B. Clayburn," said one jump-suited fellow at Studio 54 as he extended his hand.
"A.D. Breslin," said Alice.
"Aydee? Do you spell it A-Y-D-E-E?"
"No, A.D. as in Alice Debra."
"Oh, initials," he said, not realizing she was mocking him. "I love it!"
Of course while at Studio 54, A.D. didn't bother to approach E.J., the famous rocker who was wearing a cap; apparently Elton John is recovering from a hair transplant.
Alice showed me her book on birthstones, which finally came out. It's somewhat schlocky, a greeting-card-store book without her name on the cover. But it's a book.
Alice's modeling book is coming along slowly, and one publisher wants her to do it as a young adult book; she hasn't gotten a firm commitment from them yet.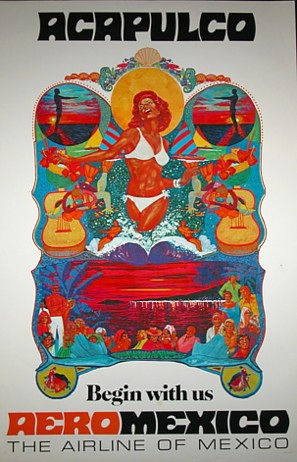 On Friday, Alice leaves for Mexico. The whole trip sounds incredibly luxurious – vulgarly so – but of course it will be interesting. As always, it was great to chat with Alice. She gave me a beautiful scarf made of the wool of an Icelandic sheep, who are all over the roads; if you hit one, you have to replace it.
---
Sunday, October 16, 1977
9 PM. Sometime during the night, a title for a novel came to me: All Happy Families. Of course it's from the first line of Anna Karenina. I never did go back to that long story about Ivan and his family. While I tell my classes that writing is hard work, I myself cop out and write short, easy stories.
I want to write a novella about a young man fascinated by a large family of rich good-looking people, like Ivan's family. He always compares them to his own small, quarrelsome, insecure family.
Oh well, perhaps there is no story in that.
I'm no longer satisfied with my stories, which show only glimmers, moments, fragments of anything substantial. I want to reproduce life in chunks and get it down on paper. I came closest in my "Go Not to Lethe" soap opera piece, but I seem unable to go any further.
Today was sunny for a while, at least, and about 60°: much warmer than it's been. I got up early after having a dream about Ronna in which I met her and her sister, who had become a widely-published poet.
In the dream, I ignored Ronna and talked about literature with Sue. After all these years, why do I still dream about Ronna? Is it only because she was the last person I loved?
I always remember the anniversary of my breakup with Shelli: it was on Sunday, October 17, six years ago. Times go by so quickly now. It's seven years since I first got involved in LaGuardia Hall activities as a sophomore at Brooklyn College.
Maturing – or in my case, just getting older – has an incredible effect on one's viewpoint. I used to worship a man like Prof. Jim Merritt, for example, and know that I could never become like him no matter how much I might try.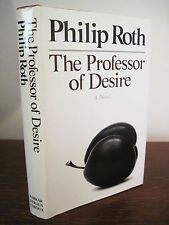 Now he seems like just another aging academic: a good teacher, but hardly anyone special or gifted. I used to look up to all my professors, but after observing the species up close, I can see that as a group, academics are no more admirable than a comparable group of carpenters or truck drivers.
This morning I was going to see a movie, but the good weather made me change my mind and I headed toward the beach rather than Manhattan. We've had no Indian summer this year (we didn't have one last year, either) and I miss the freedom that warmth brings. Yesterday I actually had to wear my winter jacket.
Grandpa Herb and Grandma Ethel were at home; she had a headache, and he was just getting up from a nap when I arrived.
Somehow we got on the topic of naturalization, and Grandpa Herb brought out his father's
naturalization papers from 1924. Unlike her husband, Bubbe Ita was never naturalized because she was illiterate; I never knew she wasn't a citizen.
The papers were illegal photocopies. In fact, Grandma Ethel was once threatened with jail for having one in her possession when she testified at a hearing for her aunt.
One of Grandpa Herb's tailoring "customers" came over after lunch. Grandma Ethel encourages Grandpa to do the work although he'd rather not even though he admitted that between his tailoring and unemployment checks and social security, "I have a bundle in my pocket."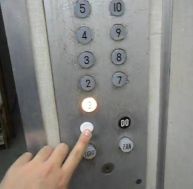 Last night a woman was mugged in their elevator, and my grandparents are worried about future crimes in the building.
Avis wrote that she's fine in Bremen. In two weeks she'll be going to England to meet her parents for the weekend. Detlev won his case against Berlitz, so he's been reinstated; of course, they aren't going to give him any classes to teach, but they do have to pay him.
Avis asks me if I can mail her some marijuana via Marc. I hate to get involved with that. Avis is so dependent on grass; as Teresa says, it's like she never left the 1960s. I wouldn't care if I never took another puff of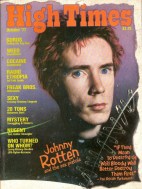 marijuana.
Avis also writes that she's worried about Libby being depressed, but I think that's mere projection on Avis's part. I called the Judsons yesterday; Libby was out, but Wayne said they've all been just fine.
---
Wednesday, October 19, 1977
9 PM. What I wouldn't give to feel the way Reggie Jackson must have felt last night after hitting three consecutive home runs to ensure the Yankees victory in the World Series.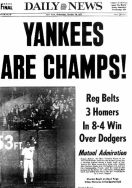 I'm a baseball fan only at playoff and World Series time, but I was rooting for the Yankees with the best of them. (Or perhaps I should say "with the worst of them," judging by the fans' destructive and juvenile behavior at the stadium last night.)
Watching baseball is funny for me because it makes me into a person who prays: Oh dear God, let Steve Garvey strike out, don't let this Dodger get a walk, have Chambliss get on base.
I admire excellence in any form (at least in those endeavors I understand; football, for example, is a game I've never been able to figure out) and so I wish I were out this morning in the rain of ticker-tape for the parading Yanks.
I remember the Mets winning the Series in 1969: that was really nice, too.
This morning Margaret informed me that Dr. Edelman would be back on Monday. That's good news, although it probably means I won't be paid for the five classes I did teach. I spoke to him on the phone and he gave me his thanks, as well as some rather detailed instructions for his class.
Margaret told me something odd: she won't eat raisins in buns or cakes; if she must, she will try to swallow them without chewing. That's because when she was a little girl in England, her older brother told her raisins were really dead bugs.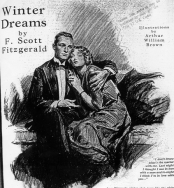 I taught Fitzgerald's story "Winter Dreams" in both sections and handed back the papers. Gosh, I hate to return C and C+ and D papers to people. I tried to feel apologetic for making them so low. Hey, that's not how it's supposed to be, is it?
I'm taking my two classes to the library on Friday, so I won't have to teach, heh heh. With Dr. Edelman's class somewhat disgusted by his impending return, I did some ad libbing, and I have to admit that I can be pretty interesting.
Back home, I had lunch, put in my contact lenses, exercised, and checked the mail, which included an invitation to the Fiction Collective party for the fall books, but no response from Baumbach to my letter. Of course, I won't go the party; I'm not going to let Jon soothe his conscience that easily.
After taking money out of the bank, I drove to Park Slope, where I walked out of the Economy Diner because of slow service. I swear I saw Greg on Seventh Avenue, looking even more dissipated, puffier and balder than I remembered him from the old days.
Then I drove to the Heights, where I spotted another old face on Montague Street: Henry Blumstein. My old high school Spanish teacher's beard has turned pepper-and-salty, no doubt due to the responsibilities of marriage and fatherhood.
I had a quite passable burger deluxe at a restaurant close by my half-hour parking meter (I was afraid to risk Picadeli's further up the block), and then I returned to the Slope to drop in on the Judsons.
Libby wasn't there because she takes a pottery course on Mondays and Wednesdays. But it was pleasant just to sit with Mrs. Judson, Wayne and Angelina in the darkened living room, watching color TV and catching up on news. While Angelina cooked something delicious-looking, Wayne and his mother were, as usual, flicking their ashes on the floor, God love them.
I always think that if the Judsons were a situation comedy, their theme song would be "What Do the Simple Folk Do?" The Judsons seem to have discovered the secret of life: taking pleasure in small things, like their new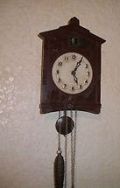 cuckoo clock.
Around Christmastime, Libby is going back to Oregon for six months, her mother said, so she can see if life on the commune is for her.
Mrs. Judson said that Mason is working, teaching retarded people upstate near his parents' property. When he comes into the city next time, Libby and I are going to take the day off to spend it with him.