Tuesday, September 20, 1977
3 PM. Margaret just called and said if I wanted to teach courses, I should come in to the meeting at LIU on Friday at 3 PM. When the phone rang, I was just about to begin this diary entry, and it would have looked something like this:
"LIU hasn't phoned yet, and I'm beginning to lose hope that I'll be teaching this semester. But I've got a pretty healthy attitude, I think. I know the world doesn't owe me a living. But I've worked in a nursing home, been a messenger for the Village Voice, sold pants at Alexander's department store, shelved books in the Flatbush public library, and delivered laundry. So just because I haven't done something doesn't mean I'm not able to do it . . ."
But now I don't have to take on a new role; for the sixth semester, I'll be back at LIU in that familiar Humanities Building, teaching English composition.
Part of me, I believe, almost welcomed the challenge of finding something new. But I'm happy, very happy to be going back to LIU although no doubt in a few weeks I'll be griping about lazy students or the demands of too much paperwork.
This term I'd like to do better than I've ever done before; I want to succeed for selfish reasons but also because there is a joy in seeing others learn. Well, one phone call changed the whole mood of this diary entry.
Before, I was looking out the window at the bleak, rainy day, and I decided I would describe the skies as "charcoal." They still are, and it's still gloomy. But I feel lighter.
Lately I haven't felt particularly creative or very energetic, but at least teaching will give me the feeling (the illusion?) that I'm accomplishing something.
Every time my career gets a new lift, I think, "Now I never have to doubt myself again." And of course, deep doubts set in each time, about a week after the "high."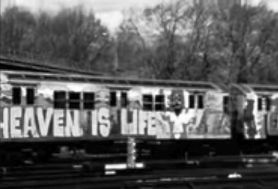 I suppose that despair and questioning your talent is part of the creative process: it leads to a tension that stays with you, plagues and haunts you, until finally, crazily, and always, it seems, at the last minute, the doubts somehow erupt into Art.
And it's a way of controlling yourself, of keeping you (by "you" I mean me) honest and introspective.
Last evening I worked hard typing up the Alumni Class Notes. As a joke, I typed up one entry, "Jonathan Baumbach's latest novel, That Stupid Jack Gelber, will be published next spring." No, I won't hand it in.
And I also typed up another letter of credit for Dad and Jimmy. Their Jim Dandy Sportswear looks like it's getting off the ground; I like Jimmy and trust him a lot. His wife Lena and daughter Candy are interested in starting a tutoring service and asked me (through Dad) if I'd like to go in with them.
Also last night, I wrote Avis and Helmut; there's so much I want to share with them. I really would, yes, I would like to go to Bremen to visit them someday.
This morning I looked at the election returns: Koch won 55% of the vote in the Democratic runoff and that makes him the odds-on favorite in the general election. While I didn't appreciate the way he campaigned, I think he'll be a competent, no-nonsense manager. His positions on the arts are very good.
There was sadness in Carol Bellamy's victory as city council president, for Paul O'Dwyer has always been a gallant fighter for all the right causes. But
times change, and I felt I had to vote for Bellamy.
This morning I went down to Unemployment to sign for my check and didn't do much the rest of the afternoon: I read the papers, Time, Harper's, New Times. Tonight I guess I'll go over to the Writers' Community for that party, but I don't look forward to facing the heavy rain.
---
Friday, September 23, 1977
10 PM. It's been chilly and raining all week, and the weekend will be more of the same. Nope, there's no more summer left, but it would be nice to see the sun again.
Last evening I was reading my diary for last fall and was surprised to find some of the material quite resonant. I excerpted and altered some of it into
an eight-page piece, "The October Notebook." In the past I haven't had much success with my journal entries. Only journals of the famous seem to carry weight.
I was searching for two qualities in my entries: sharp, exciting, stylish prose and material which transcended my poor life and which might be meaningful to others.
Obviously no one is interested in Richard Grayson – nor should they be. But if a person reads something and connects with it, then you're getting somewhere. My weakness here is self-indulgence; I tend to fall in love with my own excesses.
I didn't fall asleep until 4 AM because of insomnia. I tried sleeping on the floor, but it didn't work. In my reverie I thought about the things I usually think about lying in bed in the middle of the night: Ronna (it was so much worse breaking up with her than it was with Shelli because there was never a definite ending and I wasn't able to express any anger toward her); literary fame (why do I seek it when I know it will do me no harm? Oh, note the Freudian slip: of course I meant to write, "why do I seek it when I know it will do me no good?"); gay feelings (today I masturbated while looking at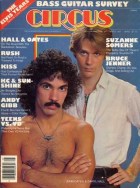 beefcake photos of Andy Gibb and John Oates in the rock magazine Circus; I am more sure than ever that I will find a guy someday, probably by accident).
I also made the frightening calculation that I've spent five entire years of my life doing nothing but watching television. Isn't that astounding? I'm a writer, a literary person, yet I'm just as much a TV junkie as the next one.
The effects of all that TV-watching are weird: you are socialized quickly, but you also develop laziness. TV works you over; as McLuhan says, it's a passive, cool medium which reveals too much and tends to trivialize important issues and magnify trivial ones.
Even I don't have the patience to read a big novel anymore; I want to be spoon-fed. No doubt the success of fast-food franchises ties into this, and the "easy diets" – predigested protein, say – or "get fit in ten minutes a day" are also a part of it.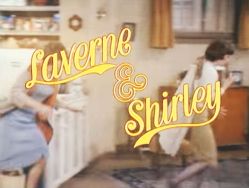 Nothing is rigorous anymore; if someone uses the word rigorous, people are likely to laugh.
Well, today I went to the bank, the post office, the drugstore, the copy center and the Alumni Association, and I did various chores, typing up more Class Notes and a letter to Dad's Hong Kong supplier.
And I went to LIU for the English Department meeting. It was wonderful to be back again, to see now familiar faces from the parking-lot guard to Margaret and Dr. Tucker. I feel a part of the English Department now, and I'm treated so well there.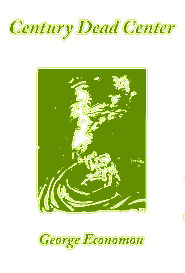 George Economou signed my copy of his book and he told me that he and Rochelle enjoyed Wellfleet this summer. I gave Terry Malley regards from his old student Peter Murphy, whom I met at Bread Loaf. Ken Bernard and I discussed our writing and the movies we've seen.
Rose Aronson and I chatted like old friends, and I smiled at the more remote faculty members: Dr. Scott, Dr. Popper, Dr. Hyneman and the rest. Abe Goldstein got a job and won't be back, and I don't know what happened to Beverly, Harold Kollman or Doug Dole; there are several new adjuncts in their place.
The good news is that I don't have that 8 AM class anymore. While Dr. Tucker kept me with English 12C at 10 AM, the second class I have is now English 12DD at 11 AM.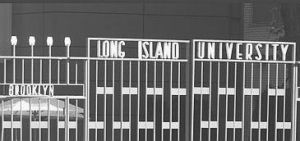 So I'll be able to snooze until 8 AM and teach two hours in a row (the same course, which will mean less preparation) between 10 AM and noon Mondays, Wednesdays and Fridays.
This is one time I'm looking forward to the start of work.
---
Monday, September 26, 1977
8 PM. Today it rained harder than I'd ever seen it rain. It's so humid that even my straight hair is curling up.
Last night I had an extremely vivid dream in which Grandpa Nat telephoned me. I guess he was on my mind because Grandma Sylvia called last evening to say she'd seen him at the nursing home, bringing his glasses because he likes to read the newspaper headlines.
It surprises me that he can read with all that brain damage. In the dream, I heard him say, "So what's going on?" in that same Yiddish-flavored, rising inflection voice. In the dream, Grandpa Nat said he'd just seen Roots – "It's terrific" – and was so excited about it, I was afraid he'd have another heart attack.
He wanted to know when Roots would be on again, and I told him not for a while but then I started telling him about the Betamax that Cousin Wendy and I saw last week at the Museum of Broadcasting. "It's a machine so you can see any show you want," I told Grandpa Nat, and he got all aggravated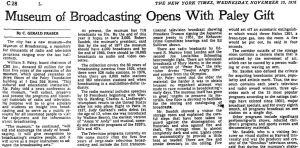 because he didn't have one.
There was a pause, and we each said "I love you" at exactly the same moment. I told him I would like to talk with him forever, but I didn't want his phone bill to be expensive. He said he had barricaded himself in the nursing home office so he could use their phone.
I awoke feeling as though I had made up for whatever abruptness I may have conveyed the last time I spoke with him, when Avis and Libby and Josh were here that Sunday in July.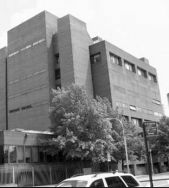 This morning the traffic going downtown was just awful, but I started out early and got to LIU by 9 AM. Margaret was there at her desk, like a beacon at a lighthouse. Even on the first day of the term, I feel comfortable at LIU.
But why not? There were old students like Cynthia Ford and Peter Michaelson who were friendly and with whom I could exchange greetings, asking them how their summers went. It was good to see Ralph, who works in the department, and to wish George Economou a happy 43rd birthday, and to get a big hello from Steve Goepfurt, now the student government president.
My new office, 448, still seems like Beverly's office to me. I hung up the Bruegel poster that Mark left me, but I'd like to bring some posters of own – although first I have to find out if anyone else will be sharing the office with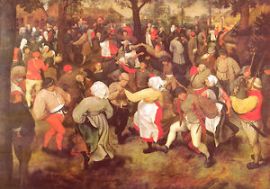 me.
My English 12C class in room 216 at 10 AM seems kind of sheepish, maybe a bit hostile. There's going to be a homebound student in the class. He's disabled and lives on Roosevelt Island. Today he wasn't connected to the receiver, but he soon will be, and I hope that won't be too awkward for me.
I had a mimeographed sheet prepared for both classes so I wouldn't have to keep repeating what the course was about or what the texts were. The sheet was informal, maybe too informal: e.g. , "Coming in late is a drag, especially when it interrupts an ongoing discussion."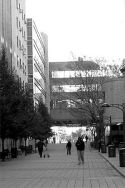 The only one of the 20 or so students I recognized was Lana Drysdale, who was in my English 10 class last spring; all the other students were black, with the exception of one man and one woman.
My English 12DD class is in the only room off the lobby on the main floor. So far it's deliciously small: only seven people, including my old friend Marianne George, one middle-aged black woman, a blonde girl who just transferred from Wagner, one young black guy and a couple of young black girls, one of whom dropped Economou's class last spring "because of a personality conflict."
As a group, they seemed more responsive than the earlier class, but that may have been because there were so few of them in a classroom so small that we were physically a lot closer together. I was able to get into some of the elements of fiction with them.
Thinking I'd begin with a tale of childhood, I asked both classes to read Fran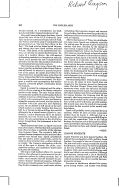 k O'Connor's "My Oedipus Complex" for next time.
When I got home, I found this letter, from The People's Almanac: "We would like to thank you for your article on Joanne Vincente, which we just received from Alice Breslin – it will fit very nicely into our format. A check for $80 is enclosed."
Yep, an $80 check signed by Sylvia Wallace herself! I take back everything mean I ever thought about Irving Wallace and his writing clan. Eighty dollars! It's more than I ever earned for anything I've ever written – and for a 1,000-word article it took me a few hours to write. It makes me want to look at the possibility of becoming a hack.
I took the letter and check, along with "Let's Pretend," an essay I wrote yesterday about my earliest attempts at becoming someone other than myself, to the Junction to be xeroxed.
There I ran into John Ashbery, who said he had a rotten summer. Stupidly, I gushed at him about my selling the article to The People's Almanac and my Bread Loaf scholarship. Did I think that would impress a Pulitzer Prize-winning poet?
---
Thursday, September 29, 1977
6 PM. I feel so tremendously energetic today. Maybe it's the brisk autumn weather. This morning I finished an 11-page story, one I'd begun last night. Called "Wednesday Night at Our House," it's in the form of questions and answers.
There's been, as they say, a whole lot of heavy stuff going down here. I just came home to find the panel on the screen door knocked out; immediately I knew how it happened.
My car was taken this morning to get the alignment and wheels and mounts and everything fixed. Marc left at noon, saying he'd be back at 2 PM, when the car would be ready.
Of course, he didn't show up, and by 4 PM, I figured I'd better walk to Utica Avenue and take the bus to where the car was. I was pretty pissed at Marc for being so unreliable, and I told Mom, hoping she would say something about it.
Well, she did, and Marc got so angry, he kicked in the panel in the screen door. Last night he was screaming at Jonny that Jonny's "sickness" was "poisoning the whole house."
He was referring to Jonny's strict observance of Succoth, which does get on everyone's nerves; it's annoying that he won't take phone calls or ring the doorbell or put on a light.
But certainly you can't say he's crazy; I think it's weird, but 100,000 people or more were observing the holiday the same way Jonny was.
Marc, I think, is feeling guilty these days. Jonny and Deanna and Joey and Lou are all in high school or college or law school, and Marc is still sleeping late and doing nothing.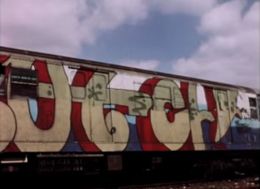 Other friends are working, I'm working, Dad goes out every day – and Marc probably feels he should be doing something. I see he can't, not because he's lazy but because he's afraid to compete (part of this is my fault, I know: the BMOC-older brother syndrome) and Marc wants our parents to pay attention to him (the middle-child syndrome) so he acts up.
Last night Dad was screaming on the phone to Grandma Sylvia. She's impossible. She had just abused Aunt Sydelle something awful, making her feel guilty about leaving Florida and yet saying Sydelle was of no use to her while she was there.
Grandma Sylvia and Aunt Sydelle have always had a special knack for antagonizing one another, and Dad is always thrust in the role of peacemaker, more so now that Grandpa Nat is no longer on the scene.
Family dynamics are more fascinating than international politics, and that will probably be the subject of my first novel, if I ever write one.
Grandma Sylvia keeps repeating, as she has done all her life, that she has had the unluckiest life of all. "If only he'd learned to relax," she says of Grandpa Nat. "He had to go play pinochle. . . I see men in their eighties here. . . He could have had a few good years left."
And the classic line: "He didn't know how to live and now he doesn't know how to die."
Dad feels guilty, too – because he can't do anything to help either of his
parents aside from fill out the Medicaid application he finally got, at my urging, last night.
I filled it out one-two-three; I'm not as intimidated by paperwork as Dad, and as I heard Mom tell him when he got frustrated, "You should always let Richard handle these things."
Grandma Sylvia also feels a great sense of guilt because she imagines she's not doing everything she can for Grandpa Nat.
She knows that when she was dying of colon cancer, Grandpa Nat never left her side and made sure she had the best medical care he could find on two continents, spending – quite literally – all the money he had on getting her well despite the terrible odds.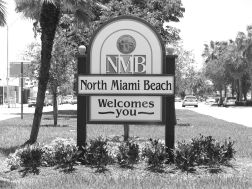 That's why she's begun to drive again: She knows that if she were the one in the nursing home, Grandpa Nat would be visiting her every day. Grandma Sylvia still expects him to get better, and Dad is trying to get her to accept the fact that it's just not going to happen.
There's been a slight improvement, and they should be grateful for that; at least now Grandpa Nat is calm most of the time. He eats and is content and is not violent. But Grandpa Nat is nearly 80 and can't recover the way he might if he were in his fifties.
Dad said it would have been so much easier to accept if he had died: "Then at least it would be final." Dad cries at night because of the pathos of the situation: his father, the most active and energetic man imaginable, is ending his life as a vegetable.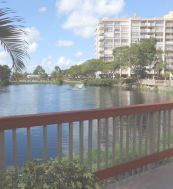 Despite what Dad says, he hasn't accepted it yet himself. He told me he cried and pleaded with the director of that wonderful nursing home, Villa Maria, to please make an exception and keep Grandpa Nat there even though they couldn't keep another Medicaid patient and Dad couldn't afford to pay it otherwise.
After humiliating himself for 45 minutes, the director called the admissions officer into the room, and Dad thought he was going to let Grandpa Nat stay on. But all the doctor said was, "See that Mr. Ginsberg is transferred to another nursing home."
He wouldn't give Dad a direct answer to his face, and Dad left the man's office feeling that he had lowered himself with his pleading. And Grandma Sylvia's saying, "If it were me in Villa Maria, your father would have found a way to keep me in there" – that didn't help.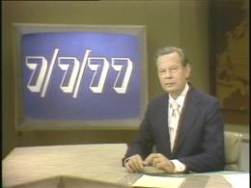 In other news, as David Brinkley might say, I spoke to Teresa again. She and Don were all set to take a co-op on West 89th Street this weekend, but last night he came and picked up his underwear and things and returned to his family's suburban Pennsylvania home.
Apparently, Teresa thought she was going to marry Don, so this is the classic "other woman/guilty husband/clinging family situation. The 10-year-old's asthma improves only when Don is there; Don claims not to understand this, but it's all so obvious as to be cliché.
Right now Teresa's unsure of her situation. How does she get herself into these complicated messes with men?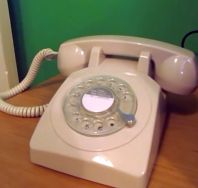 Elihu phoned last night. If the grant goes through, he'll be director of the History Department tutorial program at LIU. Elihu takes his orals again in November and is kind of nervous about it.
*
10 PM. Tonight there was good news from Florida: Grandma Sylvia saw Grandpa Nat at the nursing home and found him in very good shape.
He wrote his own name and signed it perfectly, and then he wrote Dad's name and Sydelle's as well. Grandma Sylvia said his eyes had a different look about them, more alive, and he said he wanted to go home.
I don't know how long this will last, if it's just a rare moment of lucidity, but there's other good news: Grandma's sister Annie and her husband Al are coming from California to stay with her for a few weeks.
Alice phoned before her date with handsome young Rick, a Queens College student who's doing an article for her. They're going to a black-tie ball at the Brooklyn Museum.
She had wonderful news, too: she's going to Monte Carlo for the
International Monopoly Championships in late October. Alice finally wangled her way into that, and I'm so thrilled for her. She'll be leaving not long after she comes back from Ireland.
Alice is also being interviewed by radio station KOR in Albuquerque about her Seventeen article, "Should You Try to Change Your Parents?"
Congratulating me on my sale to The People's Almanac, Alice said, "See, it's nice to get paid for your writing once in a while." Alice's success tickles me more than my own does; I'm really happy for her, because I know these things mean a lot to her.
Avis writes that she's very happy to be back in Bremen, teaching part-time, collecting unemployment, smoking dope and pub-crawling with friends.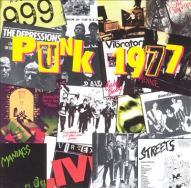 She's got a great new friend, Mick from Manchester, who's into punk rock and "a totally different lifestyle," and they spend a lot of time together. Helmut is a bit jealous, but he's busy driving his taxi and getting ready for the university term to begin.
Tonight I feel so completely alive. Funny, that's what Avis wrote me about herself. This is one of those rare self-actualizing peak-experience moments when life feels complete and you don't care what tomorrow brings.