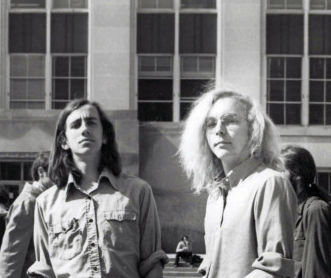 Friday, June 10, 1977
10 PM. I didn't go to La MaMa to see Kenneth Bernard's play tonight after all, and I'm rather glad of it. Instead, I went with Marc and Mom to pick up Dad at the airport, and that probably was a far more positive experience. I needed something to lift my spirits.
This hasn't been the best of weeks. The weeklong rain didn't make things much easier. All week, my seat belt buzzer in the car was buzzing even though n
o one was in the passenger seat. It was driving me so crazy that several times I was tempted to smash the car into something just so I wouldn't have to hear that damned buzzing.
I got an acceptance today: the Oyez Review is taking "Letters of Condolence to Myself" for their fifth issue, due out at the end of the month. Baumbach has published in that magazine, which comes out of Roosevelt University in Chicago.
It's funny, but I have two conflicting emotions toward the news. One, I am overjoyed that I've "gotten away with it" again, suckered some magazine into accepting such poor work. Two, I feel that I am such a great writer that this magazine isn't worthy of my talents.
Everything I read in Gail Sheehy's Passages seems to be true of me. I am so typical "twenties male," believing in the illusion that my work will make me immortal, that my career is everything, and that I will eventually succeed because talent and hard work are always recognized.
Even now I know all these things are untrue, but I have to go on believing the myth; otherwise, what could I do? But I've got to balance what Sheehy calls the Seeker Self with my Merger Self. I've got to consider relationships, too; I can't let myself be too busy for love.
I know whatever career triumphs I achieve will eventually ring hollow anyway, and I do not want to be totally bereft of love at 35 or 40, wondering what the hell I missed.
Dad looks very good, and it was nice – yes, it was – to see Mom so anxious as she waited for him at the International Arrivals Building, getting up on her tippy-toes to catch a glimpse of what was going on inside Customs every
time the door opened.
And when Dad finally came out, Mom positively glowed. Dad seems to be a new man. He worked hard in Hong Kong, got a lot accomplished, was treated like a family member by his agent Steve Chan, and enjoyed the shops, restaurants and scenery of the Orient.
I think going alone to Hong Kong restored the confidence that was so badly shaken in Dad during the past year. He's designing jeans and people there are making samples for him; he showed the designs to us, and they'll probably sell well. Dad seems happy in his work, and who knows, he may even make a lot of money.
He said the Chinese are a wonderful people (he's a giant among them, always the tallest one in an elevator crowd), and he learned to speak some Chinese and to eat with chopsticks.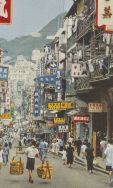 Dad brought Mom a jade bracelet and some exquisite little jade elephants and got Marc and Jonny expensive cameras and me some ginseng that he picked up during his stopover in Seoul as well as some Red Chinese green tea.
He's so exhilarated that he's talking animatedly even now, though he began his trip at 6 AM Friday Hong Kong time, which was 6 PM last night our time.
When we got home, we called Grandpa Nat, who said he had gone to a doctor, and the doctor said has heart was okay.
Aunt Sydelle called to speak to Dad; all week long she's been calling to rely on Mom for advice – an odd turn of events, but there's no one else – and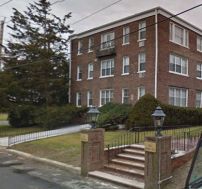 said that she finally decided to listen to Mom and take that apartment on Broadway in Cedarhurst (or maybe it's Hewlett there).
I called Shelli to wish her good luck on her GREs tomorrow; she's really nervous about it. We had a wonderful conversation. I think we've discovered that we actually like each other as friends.
Shelli was at Ivan's last Sunday and she said that it was very nice seeing
him. He had a virus, and his mother kept coming down to his room to ask him if he wanted tea or chicken soup or a baked apple.
Not so nice, Shelli said, was her lunch with Stanley, who's having an affair. "All he could do was sing his girlfriend's praises and act all macho with me," Shelli said. "I couldn't handle that."
We spoke about Equus and Anita Bryant: Jerry and Leon asked Mayor Soglin to repeal Madison's gay-rights law and call for a referendum to reinstate it because they're itching for a confrontation with Anita.
---
Saturday, June 11, 1977
7 PM. The sun peeked through a little bit today, but not very much. Still, I have been feeling all right.
I'm glad I called Shelli last night. Although we'd been speaking to each other and even seeing each other throughout the years, last night was really the first time I felt like her friend.
I want to be Shelli's friend, which is what I started to be 6½ years ago. If we hadn't become lovers, undoubtedly we'd have kept up our friendship over the years.
Shelli was very upset that her lover Judd, who is now in Chicago, phoned her from there on Thursday just to say that the year he spent with her was "worthless."
"He sounds crazy," I said.
"Yes," Shelli said, "You're literally on target."
At this point I can now look back on the period I spent with Shelli as a very important stage in my development. There's nothing like first love, which is an attempt to find out who we are, to listen to the sound of our own words in another person's ears.
Shelli and I could talk on the phone endlessly, morning and evening, every day, although we saw each other nearly all the time. And we wrote each other letters on Soft Touch stationery – meaningless banalities, really – but they were important in defining us.
We were babies, as Shelli said, when we nervously trudged off to Planned Parenthood on Court Street, but in retrospect it all seems so sweet and innocent. That's why I'm glad Shelli and I have become friends and I don't want to jeopardize that. I have no need to act macho or come on to her the way Stanley did or as she was afraid Ivan would.
Thinking of Ivan inevitably reminds me of Ronna, who should be home soon, if she's not already home now. She never sent the letter promised in her postcard nor did she send me a birthday card. As Alice told me, "She knows where you live."
I'm going to try to follow Alice's new lead of not being too aggressive with people who obviously don't care. I think I lost Brad Gooch as a potential friend by sounding too pushy and too desperate in my letter – just like the "old" Alice.
I've done all the giving in my relationship with Ronna; for the past few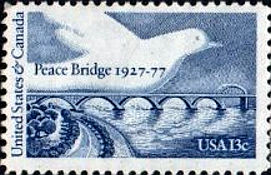 years, all she's done is take, and at this point I can't settle for a one-sided relationship. I'm not going to call or write Ronna, and if she escapes from my life, well, she's done it on her own.
Alice herself is very excited about the possibility of doing the book for a Broadway musical with songs and music by Janice's friend Kenny Uhnak, nephew of police novelist Dorothy Uhnak, although Alice's volunteering for the project sounds pretty half-baked to me.
She's never written a play before and doesn't care about Kenny's subjects: Lewis Carroll and Ecclesiastes (which Alice said she'd never heard of). It's
just the glamour of the project that intrigues her.
Alice applies for everything. When I mentioned Dad's trip to Hong Kong and his jeans business, she said, "Does he need me to be a representative?" Last month Alice was going out to Hollywood to be a TV scriptwriter.
Oh well. On the realistic level, Harvey called to set up an initial meeting about the book project at Laurie's house next Wednesday night. Ron will be the fourth person involved in the anthology. Laurie will be away most of the summer, so I don't know if that will delay the project.
Jon told Harvey that he'd be glad to write an introduction to the book, and I think that will help. Anyway, I'm just excited about getting the anthology started.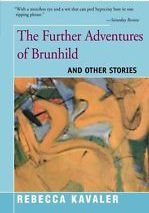 I'm also going to apply for the Associated Writing Programs Short Fiction Award, which I got a flyer about. Like the Iowa Short Fiction Award, they select a collection of short stories for publication, and I guess I've got as good a chance as anyone.
Today I went to see Grandpa Herb and Grandma Ethel, but no one was home. Their car was by Great-Grandma Bessie's, but no one answered the door at her apartment, either.
---
Monday, June 13, 1977
5 PM. I had an almost sleepless night. I finally drifted off at about 5 AM after many hours of shifting my position and fiddling with the air conditioner as my thoughts kept racing. The insomnia didn't bother me per se; I knew it wouldn't affect me physically, so I just let myself go with the sleeplessness.
What did disturb me was that insomnia is often a symptom for an emotional dilemma, and I have no clue as to what that could be – except for my general restlessness and discontent with life.
Maybe, after another sleepless night or two, I'll figure out what the underlying problem is. Or perhaps, without anything pressing to make me get up early, my body is reverting to a rhythm that's more natural for me. Natural or not, I feel guilty about getting up at noon.
Ronna phoned last night. So she did call me after all, and I took it as a sign that our relationship was no longer a one-way street. She apologized about missing my birthday: she had planned to send me a card and then froze in her tracks last week when she realized that she hadn't followed through on her good intentions.
I don't believe her forgetting was deliberate; she was very busy with the end of her spring semester at Penn State, she said, particularly with a production the American Studies students put on in which she had a major role. It took up so much of her time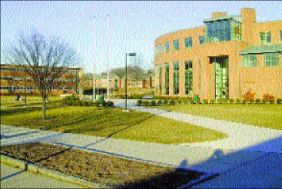 that she had to take an Incomplete in another course.
Penn State at Middletown, Ronna said, is kind of a Mickey Mouse school and the problem with American Studies is that the discipline is so broad, she can't ever expect to have expertise in everything.
She arrived home on Saturday morning and said she was leaving today for Bay City to visit some friends and travel to the Upper Peninsula of Michigan and to Ontario. She hopes to visit Stratford and to see the fields Theodore Roethke's family owns.
We talked about Anne Sexton, and about Gene McCarthy being a jerk, and Annie Hall, which she agreed reminded her of our relationship. (One day I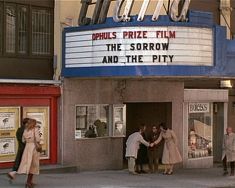 hope to meet Ronna at a movie theater, dragging her date to see some Buñuel film.)
She'll be back in several weeks, and we'll get together then. Her family has got to vacate their apartment by July 31, and she didn't think she could stand some bimmie office job. I told Ronna I'd try to help her get some writing assignments, that maybe Alice could do something for her.
She'll return to Penn State in September, although if she decides to do her thesis production on melodrama, she won't go back until the winter term because the professor she'll work with will be on sabbatical in the fall.
As we hung up, Ronna said she'd call me at the start of July after her vacation.
Boxspring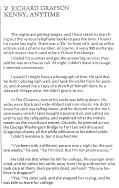 arrived in today's mail. I had queried them last week, and it turns out they'd inadvertently forgotten to mail me my contributor's copy last month.
"Kenny, Anytime," my story about Brad, looks stronger than I had thought it was; it may not be so "minor" as I had believed. And Boxspring is sumptuously produced.
The Long Island Poetry Collective Newsletter and the Small Press Review also came in today's mail, and they gave me about ten new places to submit manuscripts to. So I spent much of the afternoon working on choosing stories (yes, and poems, too) and mailing them out.
The thirteenth edition of the International Directory of Little Magazines will be out this summer, and I've already sent Len Fulton my check for $8.95.
In an article on little magazines in the Sunday Times Book Review, Len estimated that two new presses or magazines are started eve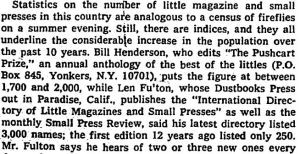 ry day, and this year's Directory will be 100 pages larger than last year's.
So if I don't make the biggies, I still have lots of little mags I can submit my stories to. "Kenny" is my thirtieth published story.
---
Friday, June 17, 1977
3 PM. Tonight I'm going to a party that Mason and his roommates are having. Yesterday he called to invite me. Mason said his parents' country home is very nice, although it needs a lot of work. Hasidim owned the place before, and they left things in disarray.
It doesn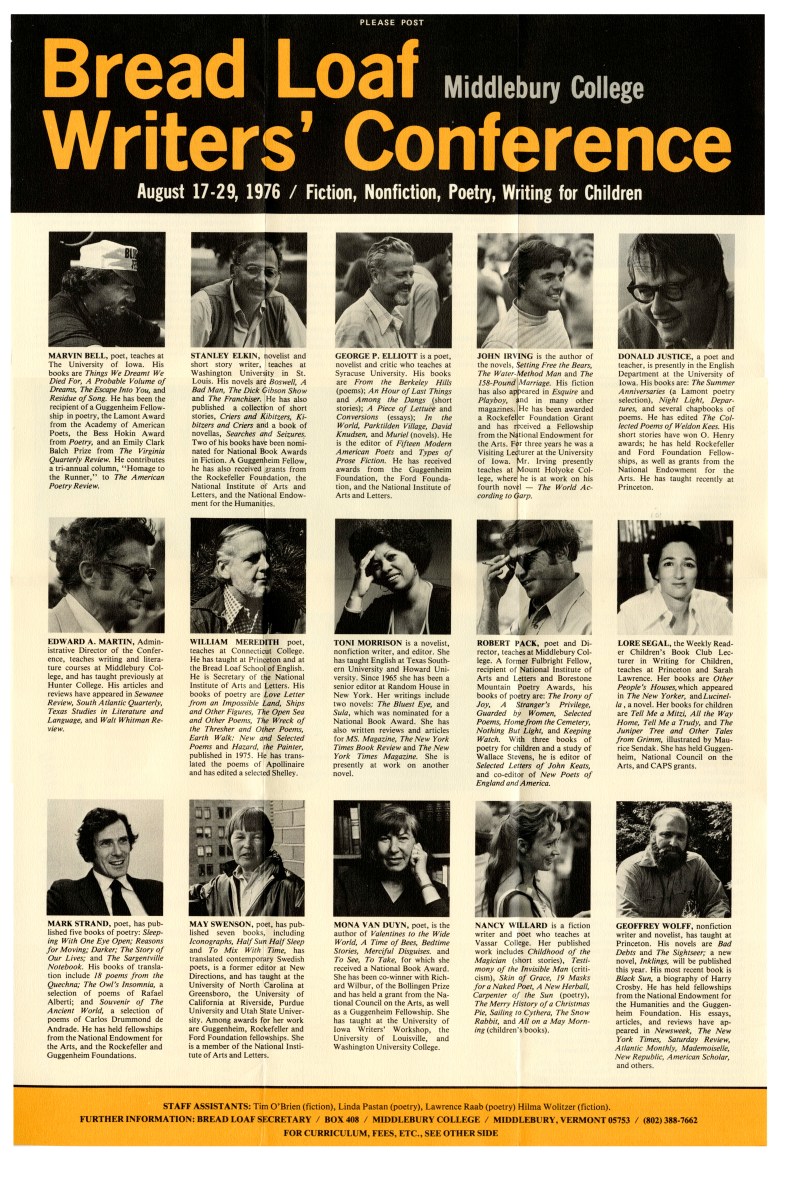 't look as though I'm going to get a chance to do much writing, but curiously I don't feel that compulsive need to produce a story for the sake of itself. Maybe it's because each day things have been happening to build up my confidence as a writer.
Yesterday I learned I got the Bread Loaf scholarship, and today the spring issue of Mikrokosmos, Wichita State University's literary magazine, arrived in the mail. They published "For the Time Being" (which unbeknownst to them, appeared first in Apalachee Quarterly) and "Kirchbachstrasse 121, 2800 Bremen."
I reread the Bremen story, and it seems to be very good. I just hope Avis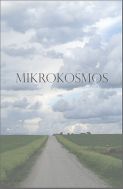 and especially Helmut don't take offense at it. You never can tell with people, though. Laurie says every time she meets Carl, he talks about me putting his family in "Peninsular People."
In talking about the Rockaway crowd, Laurie said the only one that had any brains was Mikey. This surprised me because she hung around with Carl and Alan and Davy and Mason and the others. I never suspected that Laurie was such a shrewd judge of character.
I mentioned Laurie's assessment to Mikey, who – following Mason's instructions – I called to invite to the party, and of course Mikey wasn't impressed. He said he's having trouble finding a summer job, and I just hope he doesn't end up having to drive a cab.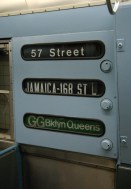 I mentioned running into Cara on the subway on Wednesday. She graduated in January and told me she couldn't find a job in her field, special education, and was planning on spending the summer at an upstate camp for retarded kids with the hope of landing some kind of permanent job there.
Mikey said he met Kyle, Carl and Alan's little brother, on the beach, and Kyle said Alan got a job teaching special children somewhere in New England. Kyle himself has some kind of summer fellowship with a ballet company.
The other day Cara mentioned to me that she was going to write Rose in Texas, and I told her to give Rose a big hello from me.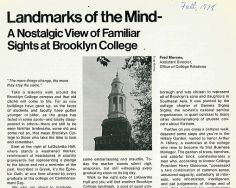 I enjoy keeping up with what people are doing, which is probably why I don't mind doing the Class Notes for the Alumni Bulletin. I finally finished typing up this latest batch last night; it's really such a chore, but I guess I enjoy being the storyteller, chronicling the lives of others.
Alice called with really exciting news. She and Kenny Uhnak have begun their work on the book of the musical Alice. Alice – our Alice – thinks that the music and lyrics, already written, are great.
Kenny's very enthusiastic and super-positive, even more so than Alice, who's on cloud nine now, imagining the Broadway opening and even herself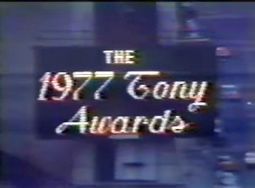 getting up to accept a Tony Award.
I feel absolutely no sense of competition with Alice, and I'll be terrifically pleased if she succeeds in this. Alice told me she was very proud of me for getting the Bread Loaf scholarship and said Andreas thinks I'm wasting my time doing a book with other writers who are not as good as me.
Alice and Kenny have set a September deadline for themselves. Alice, the show, will be set in the present and the heroine will be 35. I told Alice that if she just bases the character on herself, she'll have a hit on her hands. Maybe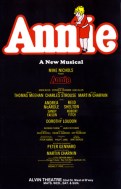 Dad can back the play and get some of the money he could have made if he had backed Annie when he had the chance.
I wrote a thank-you note to Jon Baumbach for recommending me for Bread Loaf, and I sent Mara a note acknowledging her birthday message and sending her some stories.
I called Josh, who's working at NYU Hospital with Simon. The work – filing – is "degrading," but Josh makes $175 a week and will get a tuition waiver. "So now I'm depressed at the office instead of moping around the house," Josh said. He didn't seem to want to hear about my stories or about Bread Loaf.
---
Saturday, June 18, 1977
9 PM. I enjoyed myself at the party last night and it even gave me an idea for a story.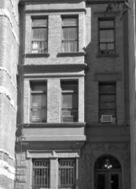 It seems that no matter how late I arrive at a party, I am always the first guest. This happened at Hal and Ivy's, at Alice's, at Hilary's, and Beverly and Joan's, and again last night.
Mason said to come "after 9 PM." I got there at 9:50 PM and was faced with his roommates Joe and James Kirk, the actor who's taking over Mason's bedroom for the summer. I watched The Rockford Files with them, not understanding how they could be impressed with it; I have absolutely no patience for TV crime shows.
James Kirk was even impressed with me because I knew the names of actors on the commercials and from soap operas; his goal is to get into soaps. Fresh out of the University of Oklahoma Drama School,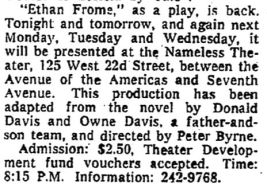 with chiseled but dime-a-dozen features, he currently has a small role in an off-off-Broadway production of Ethan Frome.
Finally Nancy came downstairs and said some other guests had arrived, including Mikey and Nina. Eventually Mason arrived. He's staying at the Judsons' now and so he brought Libby, Wayne and Angelina.
There was a lot of good food and a barbecue and dancing and nice people, and I spent most of the time outside in their magnificent – for Manhattan, anyway – backyard.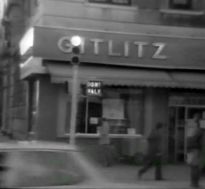 The night was cloudy but just comfortable enough to feel heavenly. I talked a lot with this married woman, Emily, from Park Slope, about various New York neighborhoods, and I chatted rather sarcastically with Mason's camp friend Jill, who just graduated college and is going to the Yale Arts School to study graphic design, and with her boyfriend, who lives in North Miami Beach and goes to Syracuse.
Libby and I were all over each other in our casual friendly way, and at one point even Nina was sitting in my lap.
I like Nina a lot: she's pretty, vibrant, quick and intelligent. She just finished her M.A. in criminal justice at John Jay and will be going on for her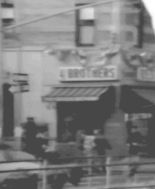 doctorate at NYU.
Nina was upset because at midnight she turned 25. I sympathized and told her that turning 25 was traumatic for me, too, and we made a lot of "old" jokes.
Mason told us about his parents' forty acres in Fallsburg – it sounds beautiful up there – and about his job at the camp for the blind in Jersey. I watched people dance (someday I'll get up and dance, too) and ate Nancy's mélange of sour cream and fruit and Libby's brownies and I began to feel very laid-back and Marin County.
I discovered something interesting: I'm attracted to men more at a distance, but at close range I prefer the softness of a woman's body: Nina's breast brushing up against me by accident, Libby's shoulders against mine, Angelina's hand on my back. I enjoy being around women.
By 1 AM, I was tired – I can no longer tolerate late evenings the way I used to – and I noticed Angelina and Wayne at the door, about to leave, and told them they didn't have to take the D and F trains home, that I would drive them. I ended up also taking Nina up to 92nd and West End, and Mikey down to 23rd and Seventh Avenue.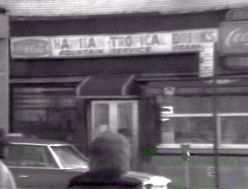 I was glad for everyone's company. On our way back to Brooklyn, Wayne and I smoked some grass, and of course I always enjoy being around him and Angelina. The two of them seem so attuned to each other's bodies and minds.
Speaking of minds, Wayne actually graduated from high school yesterday. So now, at 20, for the first time in his life, he's thrilled to be a non-student. Wayne waited for Angelina to walk the five flights upstairs ("She's poor but adorable, my little girlfriend") and then I dropped him off before driving home, slightly stoned, on the Belt Parkway with my emergency brake on.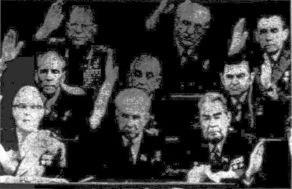 Last night's party theme was "the Leonid Brezhnev Victory Party." The roommates put up photos with funny captions of Brezhnev alluding to the unanimous vote of the Politburo electing the Communist party chief President of the U.S.S.R. as well. ("Will everyone here whose name ends in N or V with the exception of Leonid Brezhnev please raise their hands?")
Today I wrote a story called "The Leonid Brezhnev Victory Party," in which
the Leonid Brezhnev Victory Party takes on a life of his own and begins to do human things and have adventures.
It's an old conceit, like in Brautigan's Trout Fishing in America and my own stories of Lincoln's doctor's dog and William Henry Harrison's fatal cold.
---
Tuesday, June 21, 1977
4 PM on the first day of summer. I have a terrible sinus headache and I did not get much sleep last night.
Devra called to ask if I'd like to go with her and Beverly to tonight's free opera in Central Park, but I begged off. I would like to stay in touch with my LIU friends, however.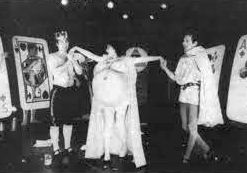 Devra said Kenneth's play at La MaMa was terrible; Kenneth hated the frantic way it was directed and didn't show up on Friday night. Everyone thought the play, The Sixty-Minute Queer Show, was gross and stupid, and one of Devra's friends fell asleep.
Earlier in the day Teresa phoned, and I'm going to dinner at her house tomorrow evening. She said Avis's experiences with Berlitz sound very Nazi-like; no wonder Avis spends her spare time reading The Rise and Fall of the Third Reich.
Teresa said we can have the party for Avis at her home this summer, which is a great relief to me; of course I'll help Teresa with the planning and the preparations.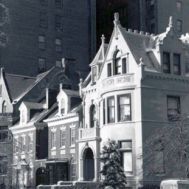 Last evening it was storming terribly as I drove to Park Slope. I was the first one at Harvey's, but everyone came. We didn't decide very much about the book although we gave each other copies of our work.
Mostly we seemed to bullshit and throw out names for a title. It seems to me why this project has begun to depress me: I always like to think of my work as very special, and now I'm on a par with others.
Harvey wants to have workshops to go over our stories, and I don't think I can get into that anymore; after a year on my own, writing successfully, I'm not sure I need or want criticism. But I guess that's what I'm going to Bread Loaf for.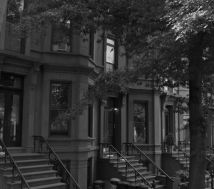 Maybe what has happened is that I've gotten too big for my britches. All my publications give me the impression that I'm a professional and not an apprentice. But Harvey likes the idea of the four of us collaborating on a story; I can't think of anything more boring or juvenile.
When I drove Laurie home, she said she has doubts about getting along with Harvey on this: "I don't like being reminded about meetings that I'm hardly likely to forget and I don't like being sucked up to."
After I dropped Laurie off, wishing her a wonderful month in California, I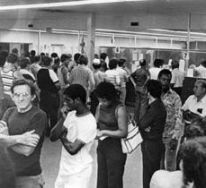 went home to bed and insomnia. I had to get up early to go down to Unemployment, where – to my surprise – they let me sign for my first check. I'll be getting $42 a week.
That's not much, but I desperately need money. I'm so poor I had to tell Alice I couldn't make Dolores's birthday celebration tomorrow night. They're going to the Russian Tea Room, and that's way over my head financially.
Even with unemployment checks, I don't know how I'm going to be able to keep afloat. I may have to borrow (yes, borrow as in "pay back") from Dad, who at least has money coming in now. He and Mom are going to get away on a much-needed vacation in a few weeks: first to Florida, and from there to one of the islands.
Dad has told Max he wants to end their partnership because he's moving to Florida – and if he goes into business with Jimmy Saracino, he may move to Florida after all.
The Pawn Review came in today's mail, with my half-page story (?) "The
Brunt of It." I'm not very impressed by what I wrote. T.C. Boyle sent another Iowa Review rejection, but he tells me he's seen my work in print lately and to keep on writing.
He mentioned that he's got stories coming out in Transatlantic, TriQuarterly, Paris Review and Playboy. Did that depress me! I sure hope T.C. Boyle is at least 35 years old.
I had lunch today in Kosher Country at Brooklyn College, read in the library, and waved to the deans (Hilary, Archie) and Prof. Berkowitz as I passed them on campus. The honeysuckle in bloom smelled terrific.