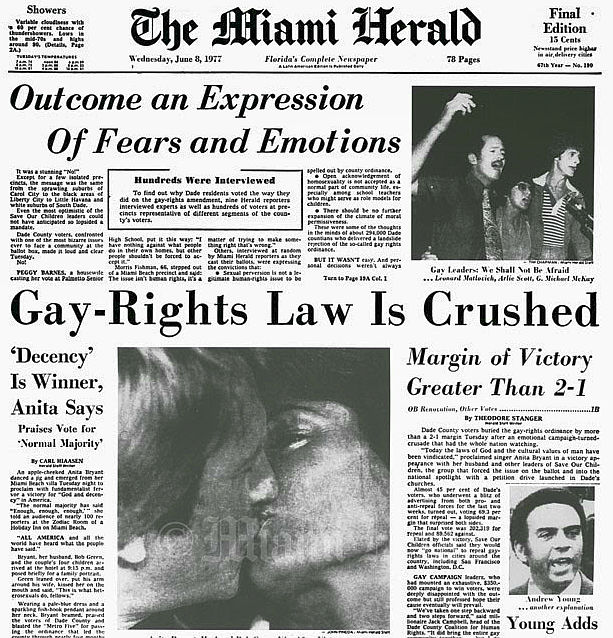 Wednesday, June 1, 1977
5 PM. I've just finished writing a story, "This Is Macdonald Carey and These Are the Days of Our Lives," which is not really the story I wanted to write. I feel so restricted by third-person narration; my prose is solid but lifeless.
I'm so much better with improvisational first-person self-conscious fiction, but after Sukenick, Katz, Sorrentino, et al., isn't that just another dull literary convention? I have yet to find a form I'm completely comfortable with which also satisfies me artistically.
Two more rejections today – or rather, the magazines said my work was "good reading" and "fascinating" but both of the mags were stopping publication and booked up for their final issue. It frustrates me to know that I'm doing work which deserves publication, but that there are no outlets for it.
Today was cool and drizzly. Dad left on his delayed flight to Hong Kong at 5 AM. He called at 1 PM our time from the airport in Juneau, Alaska, saying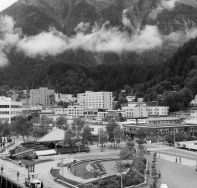 the flight was good and that he slept most of the time, waking up to see Mt. McKinley at dawn. From Juneau they'll fly to Seoul and from there to Hong Kong.
Last night I hugged Dad goodbye and he asked what he could get me in Hong Kong, and all I could think of was tea; I don't need any little tchotchkes.
Before I went to bed, I heard screaming coming from my parents' bedroom, but I expected that, and Mom doesn't seem too depressed today.
At least she didn't spend the day lying in bed. She was even counseling Aunt Sydelle on the phone; after Grandpa Nat's heart attack, Sydelle is not sure she wants to move to Florida.
Scott called last evening, saying he enjoyed his little weekend in Montauk. Today he started his Bar Exam course at Town Hall.
Later in the evening, Shelli phoned. She got into town on Sunday and will be here for a couple of weeks before she goes back to Madison for summer school. She'll graduate in December as "a pretentious TV major," and then she'll take the GREs, which she said she's actually begun to study for.
Shelli told me she was raped "in February and March."
"Twice?" I asked.
"No, in late February," she said. "But I was freaked out through March. It was pretty bad." Three guys in a bar gave her a lift on a night when it was 30° below and raped her while parked on a side street.
"I'm so sorry to hear it," I said.
"I just knew that those would be your exact words: I'm so sorry to hear it," she said. "Oh, I know you so well."
What else would I say? "Better luck next time"?
Jerry is now the assistant director of the Madison welfare agency and "may end up staying in Madison for the rest of his life." Leon, Shelli said, "doesn't know what he's doing with life." Last week Leon threw a frying pan at his roommate and moved to a new apartment.
Shelli herself will probably remain in Madison to do her graduate work in TV there; she's chummy with all the professors. We gossiped about various people, and I told her about Scott, Mark and Consuelo, Mikey and the others.
She wants to see a lot of the old crowd while she's here. Shelli said that she'd like to see Ivan, but only if he'll "control himself this time and not act like I'm another woman he has to conquer."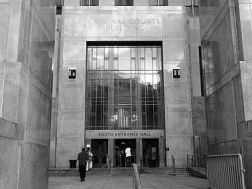 We made arrangements to get together today, and I was looking forward to it, but she called this morning from Criminal Court in Manhattan, saying a friend from Madison had gotten into a jam and needed moral support.
I could kick myself for letting myself get excited over seeing Shelli. I feel the way I did all the times Ronna backed out of seeing me and let me down. Well, at least it reminded me that Shelli isn't reliable and that the only person I can truly depend on is myself.
Mason called from work. He's going on a leave of absence starting this weekend; first he'll head up to his family's place in Fallsburg and then he'll report to that camp for the blind in New Jersey.
Mason will be back for a few days in mid-June, when he and his roommates might have a party.
---
Thursday, June 2, 1977
This morning I heard the phone ring at 6:30 AM and Mom say, "Hello, darling." It was Dad calling from Hong Kong; the flight took about 20 hours, but he and Max arrived safely. Hong Kong is twelve hours ahead of us; for example, it's 10 AM Friday there now.
This morning I spoke to Grandpa Nat to let him know that Dad had arrived safely; he sounded weak. He told me to "drop by." "As if it's around the corner!" Grandma Sylvia interjected. She said he wasn't feeling very well today.
I just have my fingers crossed that no tragedies occur with either Grandpa Nat or Dad. Even though I'm the oldest male, I don't relish the idea of being head of the family in the event of something horrible happening.
Alice bicycled over this evening, telling me about her dinner with June and Richard last night. Everything was fine until they started to get a little drunk.
June was saying that the most valuable thing they own is their collection of opera records, and Richard said to Alice, "Yeah, we're going to have a hard time dividing that up when June leaves me."
Alice felt very uncomfortable after that as other remarks were made until finally June said, "Richard, this all sounds like an Albee play."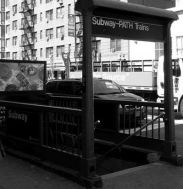 After they left the restaurant, they all went back to the apartment for a while and then Richard walked Alice to the subway on Seventh Avenue, as he usually does.
So far Alice has only heard June's part of the story: she has practically definitely decided to leave Richard because he's not encouraging her enough career-wise and because she feels he's not that interesting or motivated.
At the subway, Richard started pouring his guts out, about how he thinks having a kid would solve their problems, how he's willing to do anything – marriage counseling, therapy – to save their marriage.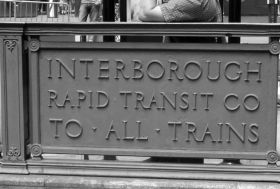 Finally he broke down and started crying, saying how he couldn't get along without June. Alice felt awful: she's in the middle of the muddle and she's the only person either one of them confides in at this point.
Richard and June are going to be going through some rough times, and I wish them luck.
It was nice to chat with Alice as we ate diet ice cream and drank diet soda; she's such a good friend.
I spent this morning writing an 11-page story adapted from part of my LaGuardia novel. "The Facts Are Always Friendly" (an old title reused) takes the events of the winter of 1972-73 and lists an event for each day; it's a Puig-like device.
I've improved my story by eliminating twenty or so characters and focusing on five: versions of me, Ronna, Avis, Scott and Alan Karpoff. Also, I've incorporated totally fictional elements (the Avis character has an abortion) to make it more interesting.
I reread my "This Is Macdonald Carey . . ." and decided it's not half-bad; even my weaker stories these days are better than they used to be. I feel I've turned a corner with my fiction, that I'm no longer in a rut. This has been a very creative week.
Epoch came out today with the second version of the Zodie Yakker story. The issue included a story by Jerry Bumpus, and by now my credits look almost as impressive as his.
Also, I got an invitation to contribute to the Seventh Assembling, an annual collaborative venture of the avant-garde. Each contributor prints a thousand copies of whatever he/she writes (at his/her own expense) on up to three different 8½" x 11" sheets of paper.
Richard Kostelanetz wrote, "I like the first one ["Galsworthy Without Pronouns"] best, but feel free to contribute what you want to Assembling . . .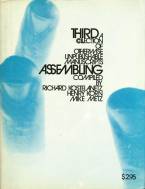 I've been wanting to do more of my selective anthologies, but insufficient public response to the earlier ones makes support difficult to come by, etc." He signed off, "All the best, R.K."
I'll print the Galsworthy piece at the Print Center in downtown Brooklyn because they'll take care of all the details. Because the deadline is July 15, I'd better call Bob Hershon at the Print Center soon.
Assembling is a leading avant-garde project, and it pays to get on the good side of Kostelanetz, who's so influential as well as being, I think, a fairly talented man.
---
Sunday, June 5, 1977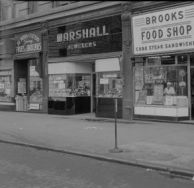 It's just 1 AM on Sunday. My birthday ended an hour ago while I was stopped for a red light on West End Avenue and 72nd Street. It began 25 hours ago while I was lying in bed. At both times I was alone, and I wanted to be. I was born alone and I'll die alone, too.
The problem with birthdays, as Joan Maxstein, who also just turned 26, said to me tonight, is that you have to reassess yourself. I'm feeling a bit more laid back than I had been a few hours ago, before Beverly's party: then I felt as though my life has been all appearances and no substance.
And I still wonder: Do I have any direction or do I merely have the illusion of progress?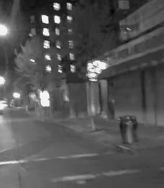 Last night I was with Shelli. A year ago I was with Shelli. Six years ago, on my 20th birthday, Shelli was my girl. Tonight I'm in the same room of the same house I have been living in for my last twenty birthdays.
Shelli came over at 7 PM. She gained back some of the weight, but she's not as enormous as she used to be. We decided to go to the movies in Flushing, and since she enjoys driving, I let her take us there. On the way we talked.
Shelli is worried about taking the GREs because her vocabulary is so bad. She's not a reader at all; she says she can't sit still for a book when she can get something from the tube. And that's why she's a TV major: Shelli's a child of television. People like her make me worry for the future of literature and the written word.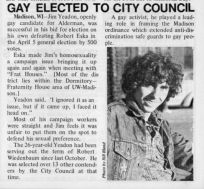 Jerry has a very good job now, and they love each other but they can't stay married anymore. Jerry's involved in social work through the Welfare Department and he picks up runaway boys at work. He likes teenage boys (who doesn't?) and they all look at Shelli as some kind of wonderful mommy.
Dr. Stone used to tell Shelli that she "liked to mother little boys," starting with me, I guess.
Leon is Shelli's best friend, and she defended him against my charge that he had wasted a lot of potential. She claims Leon taught her "how to have fun" (going to discos, dancing and getting drunk).
Shelli doesn't believe in work, as I do; instead, she said she believes in "fun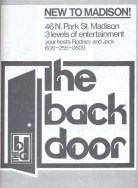 and love."
She said that she's Leon's friend because unlike other people in Madison, she doesn't treat Leon like a god and let him get away with his manipulation and his terrible cruelty.
Shelli said that it was Leon's idea for Elihu to stick Allan Cooper with that big phone bill. When Elihu got into trouble, he made Shelli and Jerry apologize to his parents, and she can't forgive Elihu for that.
She did call Ivan, telling him that I said she'd better call him soon because he told me he was hurt when Shelli called him on her last day in town in January. Ivan laughed when he heard what I'd said, and that's nice; it's sort of good that after all these years, we are still friends.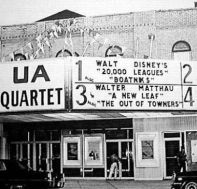 We saw Rocky, which she hadn't seen before and ended up liking, at the Quartet on Northern Boulevard. Afterwards, Shelli started sparring with me as we walked to the car. We had some eats at a diner, and there and on the ride home, we talked a lot.
Shelli hasn't had sex since the rape, which must have been a terrible experience for her.
She told me Greg lives in Madison and is gay, too. I can't believe all these friends of ours – Jerry, Leon, Allan, Greg, et al. – ended up being gay. When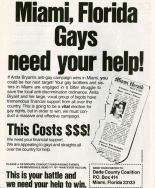 Shelli said I didn't because I dealt with it early, I had to laugh, and she expressed just a little surprise when I confessed I was bisexual.
Shelli gets money from her parents and aunt, who pay her rent, and she gets $100 a month from Jerry – but still she's always broke. She is a good student, however.
When she dropped me off, I kissed her, a peck on the cheek. I'm not the slightest bit attracted to her, nor do I remember her as the girl with whom I was once involved.
We talked about what babies we were in those days – Shelli brought up the time we went to Planned Parenthood – and the stupid fights we had, leaving each other places. (Shelli decided that it was her because she did the same thing with Jerry while Ronna and I never did that once.)
"We were a cute couple of kids," Shelli said, and I agreed.
This morning I was awakened by a phone call from Dad. Mom started nagging him about coming home from Hong Kong early.
Before the past week, I never realized how dependent she was on him. I suppose one might say that it's nice, after all these years of marriage, but I wish Mom would give Dad more room.
These trans-Pacific phone calls must be costing a fortune. Dad said he'd had a good Chinese dinner, and Mom said, "Well, you should in Hong Kong."
I fell back asleep but was awakened by another phone call, this one from Gary, who had good news: the apartment in Bayside will be ready for them to move into on June 16.
They're going to try to get away from their Jersey apartment without leaving a forwarding address: just a box number, so they can get out of their lease and paying rent for June.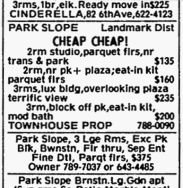 At least this time I won't be needed, as they're hiring professional movers. And I'm going to save money on long-distance phone calls. Gary said he had to go, as he was in the city to take some civil service exam.
Teresa called next, to wish me a happy birthday and to tell me that she's now settled in at her new home, an apartment on Riverside Drive and 85th Street. I'm going over there for dinner on Monday night.
It turned out that Teresa's transfer at the Wall Street Journal was not just a lateral move but a promotion, and she's very happy about that. They'll even pay for her courses if she goes for an M.B.A.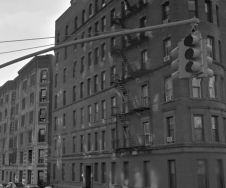 Her boyfriend wants to move in with her, and although Teresa loves him – doesn't she always? – she's not certain she wants that yet. Don is a New York Times Company vice-president who's 40 with four teenaged kids. He is getting a divorce, something he decided before he met Teresa.
Teresa spent her birthday in transit from the West Coast. A phone-friend in the Wall Street Journal's Denver office gave her a birthday party, attended by complete strangers; Teresa liked that.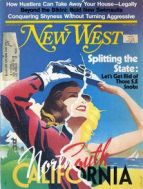 We gossiped and she talked about the radical lifestyle change she's had to adjust to because California and New York "seem like two different countries."
Teresa told me that Avis's last letter was the first hint that Avis and Helmut were having problems: they're having disagreements about where to live in the future. I think one day Avis may realize that she's made a lot of sacrifices for Helmut that he hasn't reciprocated. But as Teresa says, "Somebody's got to be the one to love more."
Avis sent me an "I miss you" birthday card from Germany, and I also got cards from Alice (who says I've got a present on the way), Elihu, and the eye doctor. Mom gave me a box of stationery and $20 from her and Dad, and Marc and Jonny gave me $10, which they really shouldn't have.
Libby called and wished me a happy birthday from her and her mother. She's getting better now, is slowly going more places, and will go back to work at the YWCA in a few more weeks. I told Libby we'd do something together soon.
It's been so nice, again having all my friends around me: Scott, Teresa, Libby, Gary, Mason, Shelli, and Elihu all have called during the past week.
Tonight I went to the party at Beverly and Joan's apartment on Riverside Drive and 94th Street, and spent a very nice time with some newer friends. The dinner, a Craig Claiborne buffet, was delicious, and the people there were so nice.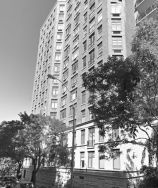 I met Jeff, an assistant U.S. attorney, and his wife Robin, a grad student at Columbia; Jack, a physicist and former English major who's doing his dissertation on Joyce and relativity; John Peacock, who's very mellow; Rich Rosenstein, Devra's husband, who's not as staid as I had pictured him – and I had good conversations with all of them.
Abe got there late, but he had just come back from Toronto. Devra said we should all go to see Kenneth Bernard's new play at La MaMa on Friday. As I figured, Beverly has a world-class crush on Ken.
The evening was a good change for me, being with an entirely new crowd socially and feeling very relaxed and having an extraordinarily good time. I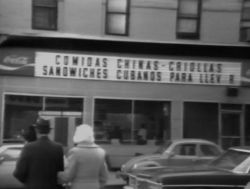 left at ten minutes to midnight so I could enjoy the last minutes of my birthday alone in the magnificent New York night air.
I guess this birthday has to count as one of the best.
---
Tuesday, June 7, 1977
8 PM. To think, it's been only 426 months since the Japanese bombed Pearl Harbor, and here I am alive to tell the tale.
Alice phoned late last night to tell me that June left Richard. It's almost a relief by how to have it over and done with. She went up to the New York Times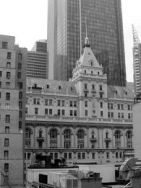 office on Friday to deliver an article and she saw a notice that someone was subletting an apartment. June went to the place, rented it, and told Alice she'd be in late on Monday.
Richard called the Seventeen office, wanting to locate June. Alice said she was coming back to the apartment to pick up her things. June called Alice en route, saying the last thing she needed was seeing Richard, who in the interim had gotten desperate and called June's parents.
There was a terrible scene at the apartment, something Alice and I can only imagine. When June came into work, she was terribly upset and it was obvious she had been crying. But she's determined to go through with the
separation because she knows she can't stay with Richard anymore.
Richard's brother came over to stay with him. Alice called Richard, but he wouldn't come to the phone to talk to her, probably because at this point he considers her June's friend. Foolishly, Alice had told June that Richard cried to her when they walked to the subway last week, and June must have told Richard.
I sympathize with Richard – how lost he must feel – but it must be pretty rough on June, too, with all the guilt that's being thrown at her.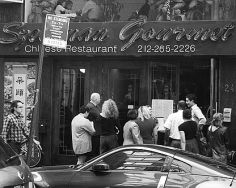 Last evening Alice had dinner with Hilary, who pressed her about all the details of June and Richard's marriage. But Alice did not mention the separation. Hilary told Alice that I said to her about them, "I give that marriage another year."
But mostly Hilary was preoccupied with her sister's illness, which must be very bad since she felt she couldn't talk about it much to Alice. It must be horrible for Hilary's parents; even celebrities are not immune from tragedy.
This morning I woke up at 5:30 AM and saw the Silver Jubilee procession in London: the crowds with the royal family and finally Queen Elizabeth herself. I fell back to sleep, and when I woke up again, Queen Elizabeth was giving a speech at a luncheon of Commonwealth ministers as the British celebrated 25 years of her reign.
Why do we Americans love royalty so?
Dad called to tell Mom he'd be coming back from Hong Kong this weekend rather than next week, and that made her happy. It's very hot in Hong Kong and Dad has to take three showers a day. He's almost finished all of his business there.
I xeroxed my two latest stories and then spent most of the afternoon typing up the Class Notes. All those alumni, so proud of their accomplishments: even now, Mr. Achievement-Oriented himself gets tired of hearing about it.
Grandpa Herb came over and said Uncle Jack is mad because I wrote the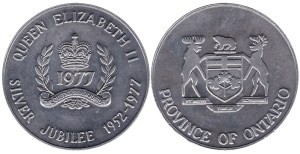 cousins in Canada that he's sick; he didn't want anyone to know.
Meanwhile, Uncle Abe remains silent as the cancer has gone to his brain; at this point I doubt he'll ever get out of the hospital. What a strain it is on Grandpa Herb to have his two brothers so ill. I don't know what I would do if that happened to me one day.
It's been so long since I've had a story accepted (I don't count the Assembling invitation). Surely my manuscripts must be arriving at their destinations. Why aren't I getting them back? It's almost summer, which is a dead time at most literary magazines.
I'm in need of a lift. Creatively, I've been doing fine, but I have all these stories – at least half of them must be publishable – and no place to put them in.

Yesterday at the bookstore, Laurie didn't say a word about the group book project, so I figure Harvey's dropped the idea. What I have to get done is a small press chapbook of some sort. I need more interaction with the literary world; except for the mail and my trips to bookstores, I feel out of touch.
---
Wednesday, June 8, 1977
9 PM. This week has been rather chilly for June. This morning I went down to the state Unemployment Insurance office, filed a claim, was briefly interviewed and was told to report next Tuesday at 10:45 AM.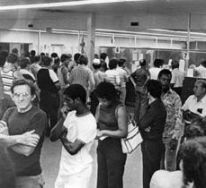 I had expected to see the dregs of the earth there, but the crowd looked rather average. I was called "Mr. Grayson" and "sir" by the interviewer and not treated as a lowlife. I don't know if I'm entitled to benefits, but I know it's worth a try.
I seem to have a hole in my pocket lately and my money is running from me as though it had entered the Boston Marathon. That extra $35 or so a week is now a necessity.
If there's a possibility of summer school teaching, I'll jump at it, but if I'm not eligible for unemployment, I may have to resort to some menial kind of work.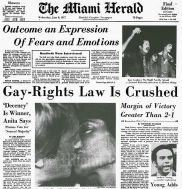 I was really upset by the stunning two-to-one victory in Dade County for the forces opposing the gay civil rights bill. I actually cried a little in bed at 6 AM when I heard the news from the TV in the next room, which Marc invariably forgets to shut off at night.
Anita Bryant now says she will take her crusade across the nation. Why does this minimally-talented plastic woman hate gay people so?
But I think in a way she's done a lot of good. We thought the gay civil rights movement has been has been going on since 1969, but it may just have crystallized last night and turned into the kind of nationwide movement that revolutionized black/white relations in the 60s and male/female
relations in the 70s.
Gays are now a political force, like blacks and women, and a lot of people like me who have heretofore been silent bystanders will leap into the fray.
I feel guilty because I have in my time told gay jokes, because in my time I have permitted others to abuse gays, because I have not stood with people when they needed me.
At the dinner table tonight, Jonathan asked if the referendum meant that homosexuals in Miami could now be arrested just for being homosexuals.
How many young teenage boys and girls are thinking the same thing because of Miss Anita Bryant? (An anagram: B.S. Simian Tyrant.)
She calls her campaign "Save Our Children," but she's at war with her own children, just as the Nixonian forces were at war with the young in the days of Kent State. Indeed, I haven't felt my own liberty to be in so much danger since that day in May seven years ago.
All this is pretty stuff, and maybe pompous, but I've got to watch myself. I identify with the gay movement although I don't really want to be part of
any movement.
The other day, Laurie was talking about my news of Jerry in Madison and asked, "Does he wear a dress now?" This remark came not from one of my Italian sanitation-worker neighbors but from counterculture Laurie, who herself had a lesbian affair with Jane when she was younger and oh so cool.
And you know what I said? "No, but at the Welfare Department, he's in charge of wayward boys." Even though this is actually somewhat factual, it was a disgusting remark coming from the same guy who drove around a block three times today to watch a shirtless 19-year-old boy washing his car.
At Libby's house the other night, when I asked if I could get a drink from the refrigerator, Wayne said, "Well, you can't get orange juice because our mom said we're boycotting it to support the fags." He seemed half-annoyed and half-amused.
Tonight I spoke to Grandpa Nat, who told me he's still having some chest pains. He keeps being so insistent that I come down to visit him.
I love Grandpa Nat, and that was why I couldn't bring myself to ask him if he voted, or how he voted, in yesterday's referendum. I don't want to know if he voted with the 66% of people who said people like his grandson, and
other people's grandchildren, don't deserve the rights of other Americans.
This morning I fell back asleep after hearing the news of the referendum, only to be awakened at 8 AM by Western Union. They read me a telegram: NOT ARRIVING JUNE 10. LETTER TO FOLLOW. DANNY.
I rushed in to Mom and said, "Dad's not coming home from Hong Kong on Friday," but she said she'd just spoken to him and he told her he was. Then Mom realized it was Danny Lapid, their Israeli friend, who sent the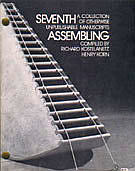 telegram.
I called Bob Hershon at the Print Center and he said to send him my pages of "Galsworthy Without Pronouns" for Assembling. I hope it comes out all right; they're the cheapest people I could get.