Tuesday, February 22, 1977
3 PM. I got up very early today so I could get a ride to the Junction with Marc, who was driving downtown to Unemployment. Jackie Francis let me into the Fiction Collective office, as Gloria didn't arrive for another half-hour.
I wrote out three rejection letters in Gloria's name, answered a couple of queries, and mailed out some manuscripts for readings. Because I have an anal/obsessive-compulsive personality, I can't leave things undone; I enjoy working very methodically.
There were three more acceptances to the Conference: Lynn Nesbit of International Creative Management, the agency that handles Kissinger and other bigwigs; Lynn Goldberg, an editor at Random House; and Harold
Brodkey, who, when asked to fill out a biography, simply wrote "writer."
Jon and Peter came in, and Peter brought out from his desk a paperback and a hardcover copy of Statements 2. Jon thought it looked terrific with its blue-and-white print on a black background. "Have you ever been published in a better-looking book?" he asked me.
It really did look wonderful. The authors' names were printed diagonally across the front cover, and I felt pride at having my name (in all lower-case letters) on the cover of the paperback and the dust jacket of the hardcover.
My name was pretty much in the center because of the alphabetical arrangement. And my story is just about in the middle of the book. I couldn't really read my work while all the others were about, but it was nice to see a copy of the book.
The rest of the books should be arriving sometime this week; I'll just have to be patient and wait for it to fall into my hands.
I returned a call from Daniel Halpern, who said he wasn't sure he could attend the Conference and said he would get back to me by the end of the week. I typed up some more places to send my press release, but Jon thinks I should hold off for a couple of weeks.
Jon made an appointment with Marilyn Gittell on Thursday, but the Conference was a secondary issue; he really wants to discuss the arbitrary way assistantships were handed out.
Several students are dropping out of the MFA program because they didn't get them. It's something more than the money; it was a blow to their egos to be rejected.
Jon asked me to have lunch with him at McDonald's, and on the way he said he had something he wanted to sound me out on. He and Peter have discussed the fact that because the New York State Council on the Arts grant was halved, they can't afford to keep Gloria around any longer; they just don't have the money.
Jon wanted to know if I'd be interested in taking Gloria's place, doing her job but with half the hours (or maybe three-quarters, he later suggested) at a salary of around $200 a month. He didn't want this to go any further, saying it was just tentative.
According to Jon – and of course, he's right – no one but me really knows the day-to-day operations of the Collective. The only thing I'm not familiar with is doing the books, and he's working on getting an accountant to straighten out that system.
Also, they're going to try to get nonprofit organization status, although that will probably take quite a while.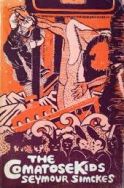 Jon also asked me my opinion on another subject: Simckes' books have been returned by bookstores at an extraordinary rate, and they have to ask Seymour to return some of the "profits" already sent him. He's the most difficult person to deal with, Jon said, apart from Mimi Albert.
Jon said he and Peter had grave reservations about Mimi's book, but they needed a woman and someone who was (then) around Brooklyn College to help them out with work. Mimi was extraordinarily grateful and obsequious, then turned surly and resentful when she thought they'd slighted her.
I really have to think about Jon's offer. It would be interesting to be Coordinator of the Fiction Collective, but the money's not very good. And I have my own writing and teaching to think about.
Still, I've been worried because I haven't had any job offers for September, and this would supplement my LIU salary.
---
Wednesday, February 23, 1977
8 PM. I'm just coming off an incredible rush. Today I picked up my copies of Statements 2. I'm amazed at myself for being swept away like this, but it is a high to see myself in the pages of a book. A real book, the kind one sees in bookstores.
In my room, a whole bookshelf is now filled with volumes of magazines containing my work, and it gives me pleasure to look at it. I know my stories are not earth-shaking masterpieces; they will never be popular or profitable.
But it does give me a sense of identity, these printed words. As I said to Cliff the other night at the party, writers are lucky in that their product is undeniably theirs: it's not some part of a fender coming at you down a Lincoln Mercury assembly line.
As a fiction writer, my work is even more mine. I write about things I fancy and my work is not chopped up by an editor and put into some unrecognizable form.
Last night I was able to write a short story culled from the pages of my summer 1971 diary. It's called "Understanding Human Sexual Inadequacy," after the title of the book Shelli and I bought at Macy's (from Craig, yet) to learn about sex.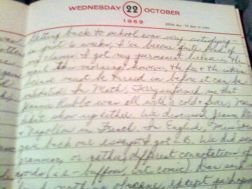 My diary entries read hilariously now; I alternate between numbing lyricism and sophomoric non sequiturs when talking about sex. I don't think a day that summer went by that Shelli and I didn't have sex.
It seems incredible to me now: all we seemed to do was screw.
I have great difficulty remembering it now, but it must have been fairly nice. I'm going to send Shelli a copy of Statements 2.
Alice phoned last night and told me that Hilary thought I was very nice and that she invited me, along with Alice, to an Academy Awards party at her house in a month. Alice said that Hilary would like to date Cliff, but she doesn't think they're much of a match.
Also, Alice and I are invited over to Janice's house tomorrow night; Jay will be there, and maybe Dolores as well (at least I hope so).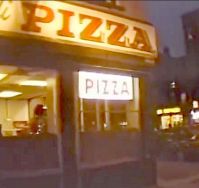 Yesterday Alice went into Bus Stop Pizzeria, and Noel was surprisingly friendly. He said he'd gotten married two months before but was unhappy about it. "But it's starting to get a little better now," Noel told her. After two months?
Anyway, Alice persuaded Noel to pick her up at midnight. Their time together last night was fine, but when she saw him today, Noel was very cool to her – though Alice thinks it was because his friends were around and he's paranoid about his wife finding out.
So Alice had me call up the pizzeria and tell Noel to phone her, but when I did so, he said, "Who's Alice? I don't know any Alice." I wasn't prepared for that, so I hung up.
After I told her what happened, Alice called the pizzeria herself, but by then, he had left. God knows why Alice keeps involving herself with these nutjobs. She told me about two other men she's determined to snare. Why is she so man-hungry?
Alice said that her brother thinks I'm going to be the next Truman Capote; that's all I need.
Today I taught a good lesson in English 10 on singular and plural nouns, but I had no energy left for English 12, and that class went poorly, with me phumphering all over the place.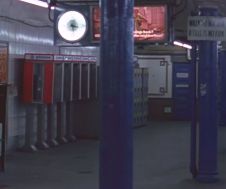 From LIU, I took the IRT to the Junction, ate at Burger King, dropped in at the Fiction Collective office to collect some copies of Statements 2, and had my work xeroxed. I was so exhausted I took a cab home.
Sarah Gregory of the Bellingham Review wrote me to say she's severed her connections with the magazine after a dispute with a co-editor "who put personal emotion above editorial integrity."
She likes my work, however, and said that she's planning a small press of her own and might like to put out a chapbook by me. I wrote Sarah a long letter, telling her about myself.
Jon just called, with a million things to tell me. Could I: (1) help mail out Statements 2?; (2) be at a meeting with Marilyn Gittell tomorrow?; (3) see how Babble is selling in Barrons?; (4) sell Statements 2 to his classes?; (5), (6), (7), etc.
I really don't think I want to be Fiction Collective Coordinator if it means doing all this work and much more.
---
Friday, February 25, 1977
7 PM. I'm feeling pretty good tonight: very relaxed and confident.
I don't feel the need to rush into activity to stave off boredom, nor do I feel oppressed by the weight of all my outside pressures. I've been looking good all week. My skin has cleared up; I look trim and sort of cute.
A couple of hours ago I picked up my car after three weeks of being without it. I was actually nervous before I took it from the body shop, as though the Comet were a lover whom I'd been separated from and whose feelings for me I was unsure of. But the car looks good, and it was a pleasure to drive again.
Last night in the rain, I got a taste of driving when Dad lent me the Cadillac to go to The Arch for dinner, and then to Janice's house; and this morning I took Jonny to school in Marc's car.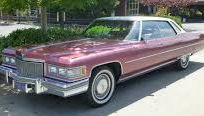 I didn't want to drive around much although it was a glorious afternoon: sunny, mild and springlike. Just a short drive was enough.
Speaking of lovers, why is that it was only the other night (in one of my 3 AM post-dream revelations) that I suddenly focused on my last day with Ronna in July and realized that she had been giving off every signal she could that she didn't want me in her life anymore?
At the time I was intent on enjoying myself with Ronna, trying to prolong the day by staying for dinner with her mother and Ben, and playing with Billy, lighting sparklers with him and his little girlfriend.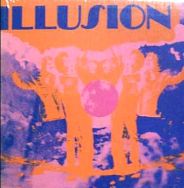 Now it's clear Ronna was wishing that I would just disappear. I guess I wanted to keep my illusion so much I couldn't perceive what was really going on.
Tomorrow I'm going to meet that guy Jimmy – at his house, which is weird. How does he explain my presence to his parents? And what does he want anyway: a "shy, honest, straight 19-year-old"?
All week I've been looking at boys on subways and buses and wondering if Jimmy looked like that. I want a relationship, not just a friendship. If I'm not attracted to this guy, I'm not going to be interested in him.
I'm not a kid anymore. When I was 19, I was so immature, as my diary testifies. Still, I had a hell of a lot of fun in college, hanging out, having sex with Shelli every day. I enjoyed being 19 in a way I never will enjoy another year. Being 25 has brought me a different, deeper, but less fresh kind of happiness.
I should know from experience that Jimmy will turn out to be a disaster, or at least a comedy. I was very disappointed when I met Vince and Gene, who were so un-hip and without any sense of style; neither of them were quick, a quality I really value.
I'm trying not to expect anything from meeting Jimmy, but being a closet optimist, I can't help hoping. Of course even now I can anticipate my face sinking when some creepy kid opens the door tomorrow. Maybe he won't even be home.
Last night was fun, but we were more restrained because of the absence of Dolores, who was at home with her husband and son, both of whom are named Anthony.
Janice and Jay are very sweet, and of course I always enjoy being with Alice. We drank tea and ate crumb cake and played a lot of Perquackey; all of us love word games.
Rob sent Janice a note after Alice's party, where he didn't speak to Janice and thought Dolores was snubbing him. Janice described the letter as "Rob's last fling at masochism: a colicky, whiny letter." I don't think Rob will be to Hilary's liking when they go out this weekend.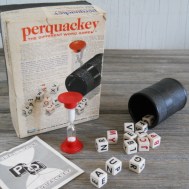 Alice and I stayed till 11 PM; Janice's house in Canarsie is very cozy. Her dog, Jasper, seems to dote on me. (Ingrid was in Florida with Janice's mother.) Dolores did call, so at least we got a brief chance to chat.
Today was an easy day at LIU: just two office hours and then a tour of the library with my English 12 class; I did no work at all, just fooled around with Bev and Abe and Margaret.
I got three rejections in today's mail and a friendly note from Dana Neugent, who wants to come to the Conference. I applied for a CAPS grant and for a teaching vacancy at a small Pennsylvania college.
Avis's news about her father was in the back of my mind all day. The fact that he has cancer really shook me up.
---
Monday, February 28, 1977
10 PM. I just got home from Alice's house, and as I expected, there was a message that Jon Baumbach had called waiting for me on my night table.

But I'm not going to return his call.
One reason I'd been so anxious to get out of the house this evening was to avoid Jon's nightly call. The man really expects too much.
If I had any second thoughts about my decision to refuse the job as Fiction Collective coordinator, recent days' events have dissipated them. My life would not be my own.
Today I rushed to Brooklyn College after teaching three straight hours at LIU; I missed Jon because at first he was at a meeting with Jules Gelernt.
A shipment of jiffy bags arrived, and good Samaritan/schmuck that I am, I was the one to go down with the driver, borrow a wagon from the mailroom, load it with the cartons, lug them up to the third floor, and put the packages down in the office.
Peter tried to help, but I shooed him away because he has such a bad back. Jack was criticizing my press release even as I was lifting the cartons; he didn't offer to help. The more I see of Baumbach, Gelber and Ashbery, the less I like them, whereas Peter – ostensibly gruff and grouchy – seems much nicer the longer I know him.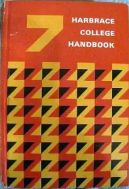 Anyway, last night my stomach pains disappeared and I had a good, if short, sleep. Patricia Jones of my English 10 class came to see me because she has trouble getting started with a paragraph.
She's a perfectionist, and it bugs the hell out of her when she gets a 95 and misses those 5 points. She says she'd rather get an F in a course than a B because she could take the course over again and get an A.
I tried to explain to her that while it's good to strive for perfection, one should never expect it. I can't understand that "all or nothing" philosophy.
In class, I taught a lesson on verbs but ran out of steam by the end of the session. I didn't apologize to Michael Evans although I know I should have; but he didn't look hostile and it was just easier to smooth things over by pretending that nothing had happened.
I started a discussion on Fitzgerald's "Winter Dreams" in English 12; it went pretty well, but my voice started to fade on me, and even now my throat is pretty sore.
As I mentioned, I rushed to BC but missed Jon even after his meeting with the chairman because then he had gone to teach his Cinema class, which would not let out till 4:30 PM; there was no way I was going to stay that long.
The rest of the day, I tried to relax, and when Alice invited me over, I jumped at the chance to go out. She had called yesterday, but I was too busy to see her.
Alice and I had tea in her kitchen and another one of our marathon talks. She showed me a letter from a guy whose Village Voice ad she answered: he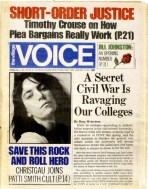 sounded okay but fat.
Alice told me Robert's really depressed because his unemployment insurance and foundation grant are running out, and there are no teaching jobs in sight. After more than three years of work on his dissertation, he's completed only three chapters and won't finish it till at least the fall.
Alice, who took a "mental health day" off from work today, asked me if she should continue publishing Henrietta, but what Alice really wanted was someone to tell her it was okay to stop. She doesn't enjoy it anymore: it's a chore, and she does it just to satisfy a couple of devoted readers and Andreas, who insists it's good discipline.
I told her to quit if she doesn't take any pleasure in it and instead devote herself to other projects that bring more gratification.
She made me autograph her copy of Statements 2. I sent out copies to Dr. Lipton and to Mara today. Little by little, I've been sending out copies I've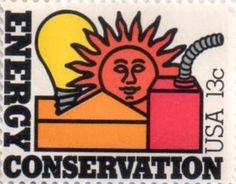 been taking daily from the Fiction Collective office.
Alice thinks I should write Caaron: "Even if she's decided to end your relationship, she owes you some kind of an explanation."
In a couple of hours it will be March. Two months of 1977 have gone by already. Even when the weather turns cold now, it's still usually above freezing. I can smell spring coming, and I'm going to enjoy it this year.
I've got to carve out time for myself to have fun. Recently I've been such a grind, a big Protestant-work-ethic person.
Preparing for Purim, I read the Book of Esther again. It's a nice story, but very un-Biblical.