Tuesday, February 1, 1977
6 PM. I was so exhausted last night that I fell asleep shortly after 9 PM and I didn't get up until 9 AM today. I must have really needed the rest.
Perhaps I drive myself too hard. I can't stand to leave anything off for the future; every detail must be taken care of immediately. No doubt I would make a very poor executive because I can't delegate any responsibility.
I've noticed in myself what cardiologists call "Type A" behavior, the kind that is bad for your heart: I grow impatient very quickly, I'm a perfectionist and a compulsive overachiever. I get frustrated if I miss a traffic light, yet why am I rushing around so?
If I may answer my own not-so-rhetorical question: I think I do it as a way of cheating death. I'm terrified of the knowledge that my life can end at any instant so I want to cram in all my living and my doing in before I go. (Go where?)
I plan my day with the fury of the motion-study expert, allowing half an hour for meals, 45 minutes for exercising, another half-hour for my diary; it seems I don't want to do any relaxing. That's how I wrote all my stories, compulsively churning out one a week – and that's how I marketed them: compulsively.
Today I got two more stories accepted by Toby Simon of Snakeroots at Pratt: "The Second Person" and "Reluctance" will appear in the spring issue – and I'm not even sure they're any good. It's incredible how these acceptances seem to come in bunches; there's always a long drought period and then they come in, one right after another.
It's hard to keep track of all my story acceptances, but there must be over forty by now. Of course, my output is going to slow down considerably with all the work I have to do. But as I stated before, I'm aiming for quality rather than quantity now.
I called Leonard Randolph of the NEA Literature Program in Washington, and he agreed to appear at the Conference. I typed out all the letters and envelopes for the participants save that of the playwrights; I called Jack Gelber twice to get their addresses, but he never phoned me back.
I also xeroxed the tentative schedule, had the mail room frank the return-address envelopes, and got out the mailing at last at 5 PM today.
The Brooklyn College spring term doesn't begin for several weeks, for some reason, but Peter came in today to go over the Fiction Collective books with Gloria.
It must be hard for Peter to return to BC after his yearlong sabbatical, especially considering the depressing state the college is in now. Police were all over campus today; apparently there was to be some protest over tuition or the end of open admissions or something.
Gloria and I had lunch at Campus Corner, which seems to have changed owners, as the old refugee couple is gone.
Today I ran into Dean Jones, who looks fine. I also saw Linda, who's teaching Political Science this year at BC as an adjunct. She's taking her orals again in a few weeks and lives a couple of blocks from the Junction. Linda says she rarely speaks to anyone from the old days, and she prefers it that way.
She does speak to Craig, who just got a job at something called the Japan Trade Center; he works in an eerie atmosphere because he's the only one in
the office who speaks English.
I remember seeing Craig in September and how anxious he was to start working – so he must have been unemployed all these months. Economically, things really are bleak.
Linda said she also speaks to Maddy, who has a nice apartment in Karen's building on Fifth Avenue. Before we said goodbye, Linda told me to drop by her office sometime; maybe I will.
I'm all prepared for the rest of this week's LIU classes, but I'm not sure I'll be able to do much teaching. The most important thing now is to avoid turning myself into a machine.
I've got to worry less about producing and achieving and leave myself time to percolate, cogitate and bloviate. I don't have to work myself to exhaustion every day, that's for sure.
---
Thursday, February 3, 1977
5 PM. Today was like an old-fashioned winter day. This morning it snowed furiously, stopped abruptly, and then the sun shone in the afternoon as everything melted away.
I'm much more relaxed now. I had a good night's sleep, having many adventurous dreams. This morning I started to write a little, but I can't really come with anything. It's been quite a while since I've produced a story, but I've been so busy I haven't been on the lookout for material that might be suitable for fiction. Perhaps that will change.
In any case, I can't force stories out of me anymore; I'd rather wait for the real thing. I often worry about not being very talented, but I've come to realize that many writers are no more talented than I.
For instance, I believe I'm just as good as several of the Fiction Collective authors. It's all relative anyhow, but enough people are already under the delusion that I'm talented to suit me.
Last night Alice called from Jentz. Unable to control herself any longer – and as I had told her, she needn't bother – she called Jim at work. She said hello and he didn't even have to ask who she was. But nicest at all, Jim said he'd pick her up this evening at 10:30 PM without Alice having to ask, "When can I see you?"
Alice was in whatever is beyond seventh heaven. Of course, she did say she was still depressed over Andreas; she's not seeing him tomorrow night, and they haven't spoken in two weeks.
I said, "Out with the old and in with the new," but I'm not sure it's going to be that simple for Alice. Anyway, I was happy she was happy, and I wished her all the luck in the borough of Brooklyn.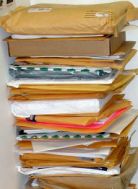 Today I went into Brooklyn College, to clear up my desk filled with Fiction Collective manuscripts. There was plenty for me to do. Jon called and said we're in "pretty good shape" regarding the Conference although he and Jack and John keep deciding things on their own without telling each other or me.
Over lunch at Kosher Country, Gloria and I discussed President Carter's fireside chat last night. We both thought it was very effective; like many people I know, we want so much for Carter to be a good president and we want to approve of his actions.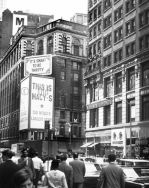 Dad came home today saying he and Lennie have a deal whereby Dad will put money into a store Lennie owns on Seventh Avenue and West 35th Street and Dad will run the store. He says they'll divide up the profits every week, with Dad assured of a weekly minimum of $800.
I don't know how Mom feels about this – she's sure to have some objections – but at least the store isn't open on evenings and on Sundays, so Dad will be home more. And he might be able to make some money here; it could be quite a lot more than he and Mom have become accustomed to living on.
It sounds pretty good so far, but of course where Lennie's involved, I'm a skeptic. I only have to remember the store on Long Island and the flea market and the hotel and the racehorse, not to mention any of the unconsummated deals Lennie's cooked up over the years.
But for Dad's sake, I truly hope this works out; I don't know how much more disappointment the man can take.
For some reason, I've been reading Masters and Johnson and the O'Neills' Open Marriage; that's sort of like a paraplegic going to Arthur Murray Dance Studios. But I find myself hungering for a sexual relationship.
I think it's bullshit that no one could find me attractive, even in my present state. There's nothing wrong with me physically or emotionally that's not also wrong with hundreds of people who are involved sexually with others.
What I need is a different attitude. I know how good I used to feel after being with Shelli and Ronna, not to mention how terrific I felt after having sex with them. No, I really don't believe I was born to be celibate.
---
Sunday, February 6, 1977
It's 5 PM and st
ill light out: one reason I'm glad to be alive after Thursday night's accident. After I reread the story I wrote yesterday, it no longer seemed very good. But at least it's a story – and parts of it are good. The important thing is that I'm writing, and writing means being alive and kicking. The hit-and-run traumatized me, but only temporarily.
One can survive without one's car, even if it means one has to wait 45 minutes in the 10° cold for a bus, as I did today. But eventually I made it into Manhattan – too late to go to a movie, as I'd originally planned, but the point is that I didn't let it stop me.
I went to the Eighth Street Bookshop and spoke with Laurie and a rather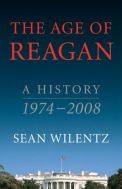 scruffy-looking Sean – formerly Robert – Wilentz. Laurie said she liked my story in City so much she tried to call me up and tell me so, but she couldn't find my number. (It's listed under Marc's name. The only Richard Grayson listed in Brooklyn is a black actor who lives in the Heights.)
Laurie's not sure she's teaching this term; she goes before the P&B committee this week to find out.
I love just walking around all those books, wishing I had enough money to bring some of them home. I bought Hanging Loose #28. Bob Hershon sent me a card thanking me for the letter I sent him last week after his reading with Suzanne Zavrian.
My "Scenes from a Mirage" will appear in the next issue, and I was pleasantly surprised to see that the magazine said #29 will include, among other things, "a story by Richard Grayson" – as if I were a somebody!
I was gratified to see Michael Malinowitz's poems in Oink! and Intro, which printed the one about Bob Dylan visiting Carl Sandberg – my favorite poem of Michael's.
While I was in the Village, I had lunch in The Bagel, which was as nice as it always is. Sonya takes care of me the way the she does all her favorite customers, and on my way out, Al asked me how Mason and Libby were doing.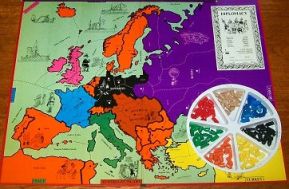 On Friday night Mason called me. His roommate John was getting up a game of Diplomacy and wanted me to join him, but of course I couldn't get to the Upper West Side without a car. Still, I was flattered to be asked and to know that John likes me.
That night I also got a call from Gary, who I could tell had been very concerned about me after the hit-and-run.
Elihu phoned yesterday, and we chatted away for an hour. He was in charge of financial aid payments during registration at LIU, and that was very hectic. This term he'll be in on Mondays and Wednesdays, so maybe I'll see him around school (although I doubt it since he tutors for five hours straight).
After lunch today, I headed back to Brooklyn. There was another long wait for the Mill Basin bus at East 16th Street and it was bone-chilling cold. But at least I got out of the house, something I needed so badly.
Dad has apparently concluded the deal with Lennie and will start managing the store on Seventh Avenue very soon; he'll put in $40,000, but he should make at least $800 a week. If profits are good, there's the possibility of a lot more.
Dad seems very happy with the arrangement, and Mom isn't too unhappy, so it's settled. That money coming in every week will certainly help, as it's a lot better than $95 a week on unemployment.
I have my fingers crossed that everything works out, but so far it looks good. Dad will be busy and productive again, and there'll be enough money coming in so that he and Mom can live as they used to.
I don't know what Marc's going to do, unless he goes into business with his friend Atom; they both went to Joel's birthday party in Flushing last night.
I need to start moving on getting a brochure ready for the Conference, and I'm going to see how I can arrange things in SUBO. It's going to be difficult without a car, but I'll just have to make do.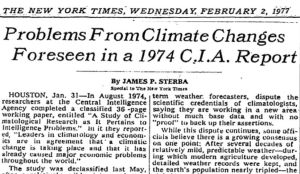 I'll keep in mind that this is the spring term, and in a few months this terrible cold should be over. I expect a very cold spring this year, but after this winter, 40° temperatures will seem heavenly.
A disappointment has been that in the past six weeks, no new stories have appeared in print, but it's probably the longest time I'm ever going to have to wait between stories this whole year (and for a long time to come?).
---
Monday, February 7, 1977
11 PM. It's been a long day. This evening, Aunt Sydelle's next-door neighbor called us to say that she and her husband had gone over there when they saw a window-shade down. They found that the house had been broken into, so they called the police.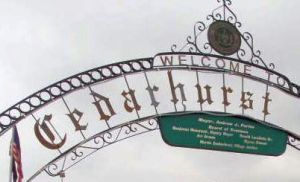 Dad, Marc and I hurried over to Cedarhurst after dinner. The house was a shambles: completely ransacked, it looks as though the thieves had turned everything upside down. It was pitiful, like a rape; it's as though the integrity of one's private life had been violated.
Dad, who had a full day of problems, had to cope with the police officers and detectives and had to get a locksmith to repair the side door, which was broken into.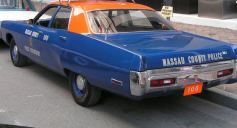 At first the police officers, both of whom seemed to have bad colds, told us not to touch anything until the detectives came. The detectives dusted for fingerprints, but they said they didn't really except to come up with anything, as most thieves wear gloves.
They took silverware and TV sets and Aunt Sydelle's mink coat and maybe some jewelry; there wasn't much of value in the house to steal. She should have left her lights on in the house when she left, and anyone could tell no one was home from the unshoveled snow in front of the house.
After the detectives left, Marc and I tried to clean up some of the mess so Sydelle won't get too hysterical when she returns from Florida. It was spooky putting things back. I came across Merryl's photographs of horses, love letters written to Robin in high school, Scotty's Wilson Baseball Glove Cleaner and Conditioner, Aunt Sydelle's letter to the rabbi who officiated at Robin and Joel's wedding, Monty's ties (putting them back was really creepy; in a ghoulish mood, I told Marc that the really skinny ones must have belonged to Uncle Ralph), Ralph's will (leaving everything to Sydelle, Robin, Scotty and his son Charles from his first marriage), a book on how to get food stamps, checks from Monty's company Add-A-Tool, a warrant for Monty (dated January) because he didn't pay his unemployment insurance – so many knickknacks, trinkets, photographs, bills.
It was so awful seeing all that naked humanity so vulnerable before me; I felt I had no right to be looking at these personal things. I could hardly bear to put away Aunt Sydelle's lingerie.
The locksmith installed the new lock – luckily, Marc had $50 – and said he might be interested in buying the house.
We cleared out of there by 10 PM, and back at home, Dad called his sister, who took the news badly.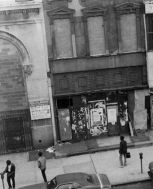 This morning Dad drove me to LIU on his way to the store. My English 10 class went well; I discussed compounding and choosing a topic for a paragraph.
After a quick sandwich that I'd brought in from home, I went to English 12, where my discussion fell a bit flat.
But they all can't be wonderfully sparkling moments; it's sometimes the class's fault as well as mine when things are blah.
Even with the subway and the bus, I was home around 2 PM. After taking a nap, I returned some phone calls.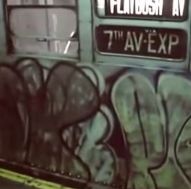 Jon and Jack are both after me about the Conference; they keep changing their minds about the makeup of the panels, and that doesn't make my job easier. Jack has grandiose ideas for publicity, and he's beginning to get on my nerves.
I called June Fortess, the Director of the Literature Program of the New York State Council on the Arts, and she agreed to come to the Conference.
Marie Stein called to tell me that the Alumni Class Notes are due tomorrow; I'll have to bring that in, then go to the Fiction Collective office, and xerox my new story.
Tomorrow I'm going to need a little time to write or to think about writing.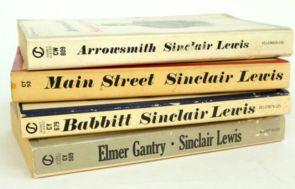 Sinclair Lewis divorced his first wife because she could not understand that he was doing something important when he seemed to be merely gazing out the window.
When we got home tonight at 10 PM, I looked up and got excited because I saw the Big Dipper. I shouted for Dad and Marc to look, but they thought I was crazy and went straight into the house. Dad does have a lot of business worries – this store thing won't work out, I'm sure, but still . . .
Of course, that's why I'm a writer: I do and think things other people call "crazy."
---
Wednesday, February 9, 1977
6 PM. I just walked home from the bus stop and I must say I'm managing better than I thought I would without a car. I don't really mind taking buses and leaving the driving to others – not if I don't have to wait long and the buses aren't crowded.
It's putting me in touch with my high school self, the boy who took buses to Midwood and to Dr. Lipton's office. I used to ride buses just for the hell of it, or to collect bus transfers.
I slept well, dreaming of going to Washington, D.C. This morning Dad dropped me off downtown. As I knew he would, he's having second thoughts about running the store for Lennie and Artie.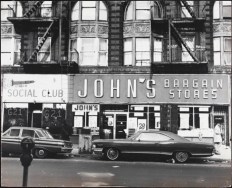 Naturally the store is stocked with junk, and that's not what they need for that kind of an area in Manhattan. Dad can already feel Lennie and Artie starting to give him the needle, and he wonders how long it will be before they can't pay him so much money because there are no profits.
When Dad was running the Westbury store, he'd bring Lennie the day's receipts, and Lennie would say, "I could have opened an apple stand instead!" Dad doesn't want to have to take that shit.
Also, now that Dad has started to work the long hours, he sees that Mom is unhappy because he doesn't get home to dinner till 7:30 PM. You'd think he would have learned from his experiences in the past, but Dad seems to ignore reality and go back to Lennie again and again.
By this time, I think Mom would prefer Dad's going into business with Max although she has constantly disparaged him as "that refugee" and "that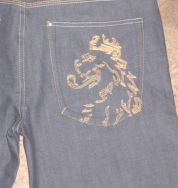 mocky."
Max is going crazy because Dad ordered the jeans from Hong Kong with him and is now backing out. Of course, if the store doesn't work out – and it won't – Dad will have to go back in with Max selling jeans. He really seems to go about everything in the worst possible way.
I had a fairly good class in English 10 today; we did the lesson on conjunctive adverbs and they seemed to get it. Also, I'm developing a rapport with them and I can begin to pick out individual faces and personalities now.
By noon, despite a sandwich before class, I felt I had very little energy left for English 12; nevertheless, I managed to salvage the hour and we ended up with a fairly interesting discussion on the Sean O'Faolain story "Innocence."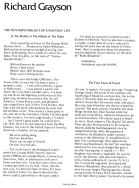 Home at 2 PM, I was very grateful to see that Bachy #8 had arrived. It's a large, beautiful magazine, and my story, "The Psychopathology of Everyday Life," was up front. The layout was superb, and they balanced it off neatly with a drawing of two people dancing on Mount Rushmore.
The magazine included work by Clarence Major, some excerpts from his new novel Inlet – other excerpts will appear in Statements 2 – and some wonderful poets and short story writers, most of whom are (undeservedly) unknown.
There is so much energy in magazines like Bachy and Hanging Loose, it almost hurts. It gives me a good feeling, one of community, to see other young writers' work. I've stopped feeling jealous; they do their thing and I do mine, and we're not in competition.
Going with Marc as he picked up Jonny at school, I got off at South Shore and took the Avenue J bus to Bedford Avenue. When I dropped off the Class Notes at the Alumni office, Marie and Elaine were so happy you'd have thought I'd just granted them five extra years of life. At least I have that off my mind now.
I dropped in at the Fiction Collective and did what little work there was so I can avoid coming in tomorrow. Then I had my Bachy story xeroxed. Believe me, I'm always renewed by seeing a new story in print and xeroxed; it's a pleasure I can't properly express.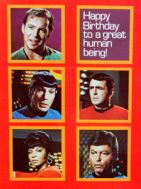 After that, I had dinner by myself at Jentz: not at the counter but at a table. It was so relaxing, I just unwound completely. Remembering that tomorrow is Jonny's birthday, I bought him a Star Trek card and a book called How To, which he should like.
Today was a nice little midwinter day.