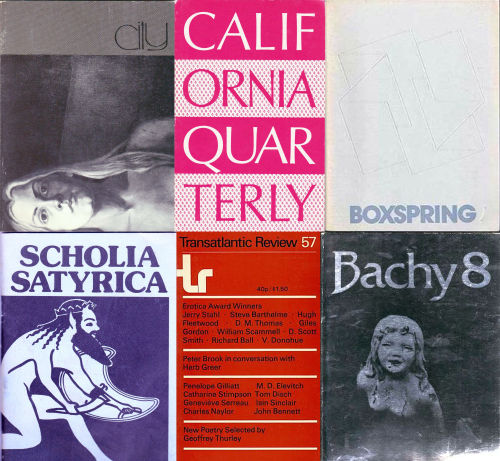 Tuesday, December 14, 1976
7 PM. In a couple of hours, Mom and Dad will be home to tell me that they've definitely decided to move to Florida soon. I wonder if the actuality of the news will affect me very deeply.
It's bound to, I suppose; after all, it's the biggest single change I've ever had to face in my life, the final wrenching of the umbilical cord between myself and my parents, myself and this house and this room and this life.
Maybe that what was Thursday night's marijuana-induced anxiety attack was all about. I suppose that over the next few weeks I can expect to become depressed or ill.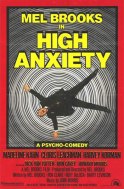 But I'm prepared for the anxiety. I'm going to try to remember to stay in touch with my feelings and be on the lookout for warning signals. I'll try to carry on with all the coping skills I've acquired, and if they fail me, I'll call on Dr. Lipton or Mrs. Ehrlich.
Of course, it may not be that bad. I have been prepared for this quite a few months now, so their moving to Florida won't be a total surprise. But it's going to prove a shock to my system.
Luckily, this is a good time for me. I'm at the peak of my creativity; at least that's how I feel. Acceptances keep coming in, and I see my work in print more and more. I have built up an identity as a writer, as a person apart from this house and this family.
It's been almost too much recently. Today the Westerly Review #3 came in the mail, and it's a beautiful magazine, an improvement over the last issue. And it contained both "A Dream Deferred" and "Unobtrusive Methods, Inchoate Designs."
It's such a thrill to realize that these stories in a magazine are totally mine, that I can trace their creation to a lazy moment after putting down Borges' stories or that hot Good Friday evening I spent in Washington Square staring at that boy in the Le Petit Prince T-shirt.
I now have fifteen stories out, and at least half of them are fairly good; I'm ashamed of only a few. Events are conspiring to make me ride away on an egotrip.
Today Jon asked me if I wanted to go over the galleys of my story for Statements 2. I told him I trusted him and Peter to do it for me – but my God, "going over galleys": that's a writer's dream.
And in Boylan Hall, I found a copy of the winter Alumni Bulletin with my name, "Richard Grayson, '73," in 10-point type. I looked over the entries I put down for Avis and Teresa and Gary and Alice, and of course, for myself:
"Richard Grayson is the author of over thirty short stories in appearing in such magazines as Transatlantic Review, Texas Quarterly, California Quarterly, City and New Writers. He teaches English at Long Island University."
My goodness, I've got to stop being so impressed with myself, or else I'll end up the most pompous egoist in the metropolitan area – and there are plenty here, let me tell you.
What I fail to realize is that I remain unknown and poverty-stricken; still, I manage to feel like a success, at least in terms of my work. (I'm still a failure, after all, as far as relationships go, aren't I?)
Today I went into Brooklyn College while the MFA evaluators were in the office interviewing Laurie and Harvey. Jon asked me if I would talk to one of them, and I did.
I love to talk, of course, and probably told the man more than he wanted to know. He was a professor at Rutgers, a friend of Pat Cullen and Herb Leibowitz, and very nice.
People were in and out of the office all day. Jack Gelber had a tutorial with the student Robert Armitage. Josh popped in to hand out copies of a 58-page (!) story he'd written; I glanced at it, and it looked very good. Laurie had a tutorial and gave us cashews and told us how her bag was stolen at the bookstore this weekend.
Gloria and I together checked the progress of the circulating manuscripts. I felt a part of things at the Fiction Collective office, working, talking, bullshitting. Then I had dinner, a very early dinner, at the Floridian and came back home around 5 PM.
---
Thursday, December 16, 1976
9 PM. Somehow things manage to get themselves done and there is time left over for pleasure, too.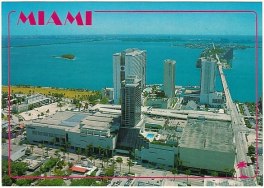 Much discussion last evening of the merits of the various businesses my parents saw in Florida. Dad said that he's going to miss us and announced that if Marc doesn't move, he won't go, either.
I had to laugh when Dad said he'd be "unhappy without Richard," but I was touched. After all, I am closer to 30 than I am to 20 now. I don't fear getting old anymore.
I don't fear old age: I'm going to be a terrific old man. And if life is good enough to get me to 30, 40, 50, 60 and beyond, I'm going to enjoy all those stages of existence.
Last night I slept poorly because my skin started erupting with painful acne pustules. I'm trying to keep things under control, but I guess I'll never really solve the problem of acne.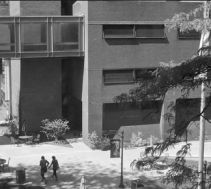 This morning I slept late and then went to LIU to look for the English 10 final in Dr. Kleinberg's office. I didn't stay on campus too long and came home to have lunch.
Josh phoned and asked if I wanted to eat out, so I put the cottage cheese I'd taken out back into its container and went to pick up Josh. He's looking good but is noncommittal about everything, as usual.
We had lunch at the Foursome and talked there for a couple of hours. Josh said he's embarrassed over the latest story he handed in. "It's all clichés," he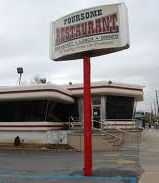 told me.
The MFA class this year is far removed from our class even though he, Todd, Sharon and Anna are still there. He can't stand Harvey and feels "like punching him in the face"; he doesn't talk to Laurie but "would like to fuck her"; and he pretty much ignores Robert and Rochelle.
Josh says he's getting along better with Jon, though. He's not sure what he's going to do after he graduates next month. He's applied to teach overseas, but otherwise nothing is doing.
Josh still has his nonspecific urethritis and though he has been on a variety of antibiotics since late summer, nothing's totally knocked out the infection. He gets a painful sensation when he urinates and has a drip when he's not taking the drugs.
We talked about a variety of people. Allan visited him recently and he's doing fine; Annette is getting married to some guy she met in Denmark; Josh's first girlfriend (or more accurately, the first girl he slept with) had cervical cancer and had to undergo a hysterectomy; Andy is still a Jesus freak and is working at the GPO on the late shift. "What else does he have in his life but Jesus?" Josh said.
It was good to talk with Josh again. After I dropped him off at his house and came home, I worked on a story, "Seventeen Fragments in Search of a Story," which I completed tonight. It's all right, but I've got to be wary of plagiarizing myself; that can destroy a writer, especially if he does it unsuccessfully.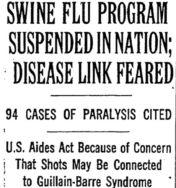 Alice just called, in tears, because she saw the headline in the Post about the government stopping swine flu inoculations due to some questions about it causing some kind of paralysis. Alice was scared to death that she's going to be paralyzed.
At first I couldn't believe that was the reason she was sobbing. I hadn't given the news a second thought, and I reassured Alice that the chances of her becoming paralyzed were slight, especially since she got her shot over a month ago.
When she hung up, she said, "At least I can go to sleep now." I wonder why Alice got so scared; it's not like her. If anything, it's more like me a few years ago. Thank God I'm no longer a hypochondriac.
I have no time to anticipate illnesses anymore. Luckily, I've been pretty healthy all year, and I try to take good care of myself.
Teresa sent a Christmas card. I've gotten so many cards, I decided to send out some, so I bought the cheapest cards I could find, a set with quotes by Dag Hammarskjold on them.
I'm glad I'm not stoned as I was a week ago at this time. God, that was awful.
---
Saturday, December 18, 1976
5 PM. Since nearly all of these jottings are written in my room, can I call them my "roominations"?
(No doubt I'll use that line in a story – soon. My best line in a story recently was, "I'm probably the only guy in the world who ejaculates prematurely when he masturbates." Not bad, eh? And all the more resonant because it's
true. Yes. Ah.)
Sometimes I wonder if the fact that most of my contemporaries are nearly illiterate is an advantage or a disadvantage. Perhaps as time goes by (as the song says) there'll be less competition in the writing biz.
Or will the bottom drop out of the market? If I'm so smart, how come I ain't a film director manqué? Where is my Americanism? Doesn't anyone out there care about this narcissistic melodrama I've been creating all these years?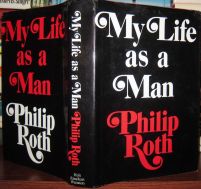 Last night in bed, I reread Roth's My Life as a Man; I remained impressed. In a sense Roth is merely telling the same story over and over again, and it comes out differently each time.
If Roth didn't have the traumatic relationship and had stuck to Flaubert's advice, "Be regular and ordinary in your life like a bourgeois, so that you may be violent and original in your work," what would the man have had to write about?
And the corollary question: If I continue my regular and ordinary ways, can I manage to find subjects to write about violently and originally?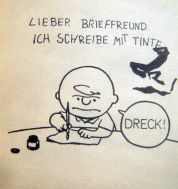 Another question, thrown in for good measure: How do I separate myself from all those writing dreck in the little magazines? Or am I part of the dreck? Time – how you say – will tell, right? Of course by the time I do find out, I may end up a hopeless schizerino.
One of the strongest scenes in Roth's book was when the author/protagonist (I love the various levels of fiction and reality in the novel) is stunned at the sight of his analyst Dr. Spielvogel riding the bus uptown just like a regular person.
I can to this day remember the other-worldly feeling I got in my twelfth year when I spotted my homeroom and English teacher Mr. Berger walk through the door of Ge
orge's barber shop on Church Avenue. In sneakers. And a sweatshirt yet. And George said, "Hi, Neil," to him. Incredible.
I was under the hair dryer – these were the days before blow-dryers, remember – and felt terribly embarrassed. Outwardly, I was sarcastic, but I don't think I managed to conceal my astonishment.
Reality was crumbling before my eyes: Mr. Berger did not belong in George's getting a haircut and answering the barber Jack's question about The Catcher in the Rye being "too dirty" for his high-school-age son.
I remember seeing Mrs. Ehrlich walk down Clinton Street one afternoon, and I got a similar feeling.
I wonder if my students would feel that way about me. I doubt it: all the mystery has gone from modern life.
Last night I had a nightmare in which Mom was being tortured and one too, too short dream of an erotic encounter with a woman, fully dressed, on a high riser.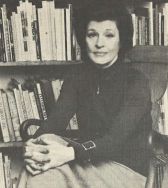 Irene Dailey, who plays Aunt Liz on Another World, sent me a Christmas card today, and the St. Andrews Review rejected "Robin, Remontant," "An Appropriated Story," and "Peninsular People" – all of which have already been published.
I went to visit Grandpa Herb to wish him happy birthday. He was watching Ulysses, and Grandma Ethel was asleep with a sick headache.
Grandpa Herb said that Arlyne's mother Helen has cancer and so Arlyne's brother went to Florida (minus his wife, who wanted to make a vacation of it; Helen hates her).
The doctors opened Helen up, but they said to remove the growth would mean the loss of her leg, and Laurence said not to do it.
Before Laurence got there, Helen's companion Sol went crazy: when Arlyne called him last weekend, Sol was incoherent and said he didn't know where Helen was.
So Grandpa Herb called Aunt Claire and told her to go downstairs and check on things in their condominium; Uncle Sidney found Sol in a stupor, and they called an ambulance to take him away.
---
Tuesday, December 21, 1976
7 PM. The first day of winter brought freezing cold, gusty winds, and more activity than I had expected.
Today I woke up at 9 AM but was too
lazy to get out of bed immediately. Just as I was about to rush to LIU, I got a call from Teresa. She sounded great and said she was thrilled to be back in the Big Apple again.
When I told her I was in a hurry, she said she'd call me tomorrow night. Since I know Teresa has so many friends to fit in during her trip, I'm not sure we can arrange our schedules to coincide, but tentatively we're penciling in sometime Thursday for each other.
Actually, now that I think about it, the holiday season is kind of special. I'll be going over to Gary and Betty's on Friday and sitting in on Jon's MFA fiction workshop the day before; on Saturday I'm invited to Libby's house for dinner, and today Alice called and told me that June and Richard would like me to come to a party at their house over the weekend.
Obviously I'm not going to have much time to write until next week.
At LIU, the English 10 instructors met to discuss the final. We're going to give the paragraphs on the first day back after the holidays and the grammar exam on the next meeting, which is the last class. Our class's paragraphs will be graded by another teacher, which means I'll be grading somebody else's paragraphs.
I had about three hours to kill before the LIU Christmas party started, and frustrated motion-study expert that I am, I couldn't bear to waste them, so I figured I'd head over to the Fiction Collective and clear up some work.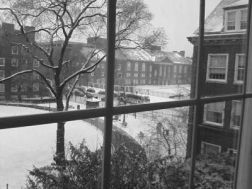 In that office, I returned two rejected manuscripts, sent out another two to our authors for a vote, recorded a couple of votes that had come in, and answered some queries before I went out to lunch at McDonald's with Gloria and Jon.
Jon told me to send the University of Minnesota my résumé for that job opening (he'll give me the address); luckily, I updated it just this past weekend.
Gloria said she enjoyed my stories, especially "Summoning Alice Keppel"; she's giving the stories to Lethe to read. (When Gloria asked me if I minded,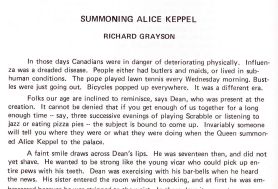 Jon said, "You and Lethe are probably two of the few people who read those magazines anyway.")
But Jon is pulling for me. He gave me the information on the Penthouse contest; I decided to enter "Lincoln's Doctor's Dog," which might not be the best choice, but I'm fond of the story.
Driving back up Flatbush Avenue, I got to LIU just as the party was getting underway at 3 PM. Although I didn't drink anything but punch, I did
overeat; I couldn't resist Margaret's trifle.
At the party, I chatted with most of the people I knew: Abe and Mark and Tina (who's going for her M.A. and is a tutor), Beverly (who teaching English 10) and her friend whose name I don't know, a plain girl who teaches English 11.
Abe is very nice but he can be depressing. He said I have "a Pollyanna attitude": I've been waiting for years for someone to say that to me. It is true, of course.
Margaret was all dressed up in a black velvet suit; Dr. Tucker was very Christmas-y in a green suit with a fire-engine-red shirt and pair of socks. It was a pleasant enough party, I suppose, although there was an undercurrent of anxiety because all the adjuncts are concerned about next term.
Of course none of them will know anything until registration in late January. As for myself, if I'm offered classes, I'll take the job, but if not, that will be all right, too: I'll get a job that may not be as satisfying but one that will give me more money. So I'm a fatalist about next term.
I drove home the motherly older woman who teaches English as a Second Language. We passed Shelli's parents' house on Avenue J, and I looked up and noticed Shelli's father standing by the window, illuminated by the lights of the electric menorah.
An hour ago I got home and found a Christmas card from Vito, thanking me for sending him a batch of my stories. There was also a package from
England. Inside was Transatlantic Review #57.
"Reflections on a Village Rosh Hashona 1969" was the last story in the magazine, and my name wasn't on the cover, but still – it's a thrill to be in the same magazine as Penelope Gilliatt (who wrote the screenplay for Sunday, Bloody Sunday) and other fairly respectable "names."
The story looks weird in print.
---
Wednesday, December 22, 1976
3 PM. Work is over for the rest of the year. I have ten days of vacation staring me in the face. I've arranged it so that I have no grading or preparations to do over the holidays. I can sleep late, see people, get bored and write (hopefully, I can write).
Last night I was dumb, standing like a dummy in my room, unable to get out of a stupor. When I went into the bathroom to take a shower, I ended up sitting cross-legged and naked on the bathroom rug, a towel between my teeth.
I hadn't expected the Transatlantic Review to come out so quickly. My stories have been coming out one after another with a reality that stuns me; I never quite prepared myself for seeing all these stories in print.
I had this strange thought: that my "Rosh Hashona" story isn't mine anymore, it isn't special; now it's just six pages in a London-based magazine. It's very scary, really.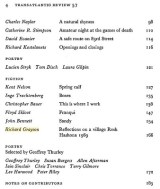 The contributor's note says I'm working on my first novel, "tentatively titled The Hamilton Years." It makes me feel very peculiar to see my name in the Transatlantic Review type. Now I'm a real writer, I think, and that's frightening.
It means there are certain expectations I have to live up to: my own and others'. And then what if – hypothetically – I were to get the teaching job in Minnesota. I found myself thinking, "This is all too much for me. . . I'm only a little boy, after all."
And then I laughed. I'm not a little boy at all.
I went downstairs and sat down at the kitchen table talking with my parents for a couple of hours. They seem more confused than ever about the future. Both of them say they're doing things in the other's best interest, and they don't communicate at all.
I asked Dad how many more times he can go to Florida; he admitted he'd botched things terribly these past six months. Now he has to make a decision.
The health-food store is out, but the man who owns the maid service wants to sell before the end of the year. Dad is inclined to buy the business, but it would mean moving to Florida immediately. Mom would remain behind to sell the house and take care of everything until they could all move, and I'd find an apartment.
Now Mom says she's disgusted with all Dad's shilly-shallying, and she no longer cares if they go to Florida or not. She doesn't like the idea of Dad's going into the jeans business here with Max Kaminsky, a tightfisted old refugee she says Dad is making into a substitute father. (That could be.)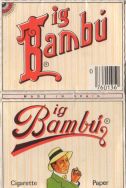 Mom also has doubts about Marc's ability to help Dad in business. Dad wants Marc to give up drugs if he comes in with him, but Marc said, "I'll live my own life in my own way."
I myself will be happy with their decision either way, just as I will with whatever happens with teaching next term. I'm content to let others make the decisions, I suppose. I'll handle whatever comes up.
This morning I had a lot of fun in my 9 AM class, giving them mimeographed copies of contemporary poems, all kind of kinky and sexy.
When I got back to the office, Mark and Margaret said people got very drunk at the Christmas party after I left. It might have been amusing to see it, but it probably would have just proven embarrassing to watch.
For my noon class, I brought cheese and crackers that Mom helped me prepare, and we had a pretty good time.
After my students and I wished each other a happy holiday, I left for home and celebrated my freedom by falling asleep; last night, I was too "up" from seeing the Transatlantic Review to get much sleep.
It was very cold by mid-afternoon, and I needed two blankets. We may have snow tomorrow.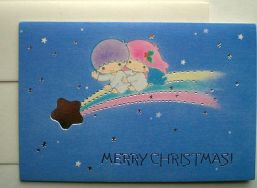 Libby sent me a Christmas card. I certainly got a lot of them this year; one of my students, Miriam Lespice, gave me one today, too.
At the Junction, I xeroxed "Reflections." It's my 16th published story and perhaps the one I am proudest of. I don't think I'll do much writing over the holidays, as my brain is like a sieve these days.
---
Friday, December 24, 1976
4 PM on Christmas Eve. I'm glad that we never celebrated Christmas, because otherwise I'd probably be terribly depressed. As it is, I feel kind of let-down. At least I was invited to the Judsons' tomorrow; I should be
grateful for that.
I suppose next Friday night – New Year's Eve – I shall be alone as well. It doesn't matter. Does it? It sometimes makes me sad that I will never have a family, that I will always be "a friend of the family," a friend of someone else's family.
As much as we talk about the destruction of the nuclear family and as much as we proclaim the virtues of individuals and selfishness (I more loudly than anyone, I'm afraid), there's not much else besides family in the long run.
Someday, perhaps, if I am still unmarried – as I expect to be – and if I have the financial resources, I would like to adopt a child. Of course first I must become an adult myself, and after all these years, it still looks like that day is a long way off.
In the meantime, I can stop feeling sorry for myself, for starters. Maybe I'd be feeling better if I could just write, but these past few days the words don't seem to come.
At least I got off my self-pitying, stultifying duff yesterday and went to Brooklyn College. When I walked into the Fiction Collective office, Peter was just leaving, and we wished each other a pleasant holiday.
I did some work while Jon and Gloria went over the books, and I read Josh's story. Afterwards, Jon and I got to talking about Josh: Jon said he came very close to throwing Josh out of the program after the first term. But Josh has mellowed somewhat, Jon said: "All he needs now is about eight years of intensive therapy."
A prospective MFA student came in to speak with Jon, so he asked me if I would get a magnum of champagne he had in the English Department refrigerator and bring it over to SUBO, where his class meets.
I liked walking around campus hugging a magnum of champagne; it made me feel like I was bringing happiness with me wherever I went.
It felt strange going into the Student Center after so many months. Todd and Harvey were outside the room, and we were joined by Josh, Laurie, Ron Mace, Jon and finally Sharon, who came in late from her job at the ad agency.
We went over Josh's story, and I was surprised – and so was Josh – that it got such a positive reaction; I guess I've gotten too sophisticated. But it was fun being part of a class again, trading criticisms and insights.
We also went over a near-perfect mood piece Laurie wrote, about that beautiful Irish setter she used to own. Afterwards, we went to Sugar Bowl: Josh, Todd, Sharon and I. On the way we ran into Todd's wife, who's quite lovely in her advanced state of pregnancy.
Todd and Sharon both asked if I missed being in the class – I hadn't until yesterday – and asked me to sit in again; needless to say, that pleased me enormously. Josh shoved off early, but I stayed on to bullshit with Sharon and Todd, just like old times. I was only sorry Anna couldn't make it.
By the time I got home at 8:30 PM, my sinuses had started to clear. I thought there would (there might?) be some phone messages for me, but nobody called. I read a little and watched TV and slid in between fresh sheets to an early sleep.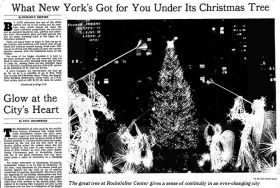 After sleeping heavily and hungrily, I had breakfast and showered. I gave up trying to write after two insipid paragraphs and instead exercised, put air in my front right tire, had baloney and cheese for lunch, and watched soap operas while farting a lot.
Although I thought about going to the movies, I finally decided there was nothing worth seeing. So I mailed out two manuscripts that I have little faith in and drank hibiscus tea.
I also chewed on tissues, rocked in my rocking chair, cleaned my eyeglasses, put Vaseline Intensive Care Lotion on my dry hands and Vanoxide lotion on my oily face. Looking out at the Santa Claus on the door directly across from my window, I stuck my tongue out at it.