Sunday, November 21, 1976
7 PM. The day after an epiphany is always a horrendous thing, a nuisance. Today I would have pleaded nolo contendere to any charge, having neither the energy nor desire to prove my innocence or admit my guilt.
I feel as though I've been flying upside-down inside that inverted Curtiss Jenny plane on that 1918 airmail stamp mistake. I feel as if I were beginning to feel the effects of drowning with two terrible thoughts running through my mind: (1) a terrible curse hangs over all the Kennedys; and (2) we are all Kennedys.
Late November Sundays are made for lying in bed and reading the New York Times, for bloviating and feeling bloated. Only through great force of will did I do anything besides imagine today. I attribute this to lying awake until 5 AM.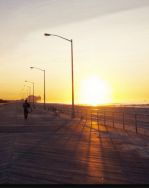 Early in the morning my mind raced off in a dozen directions. I had felt God's presence and would go into the ministry (What ministry? Don't bother me with details, for God's sake!); I had a great desire to speak with Shelli and justify my existence to her; I decided I was, and would always be, in love with Ronna (and a good pre-sleep orgasm testified to that).
Finally I began feeling queasy and nauseated, a still-too-familiar feeling, until finally (again) I realized that I was completely unused to harboring any emotions, and this was my reaction to the unaccustomed non-corporeal but real feelings.
I've been devoid of real feelings for so long, the emotion came as a shock.
They say Yeats would go around for months without noticing anything and then one day he'd come across a bird and be so struck by it that he had to immediately write a poem about his new discovery.
Last night was nice, with just six of us for dinner: Elspeth, Robin, Elihu, Mark and Consuelo, and yours truly. I looked nice, wearing a body shirt and a complexion which had just cleared up in time.
I brought three white carnations, a skimpy offering, but then I ate skimpily, as usual. The dinner was delicious, superb: curried ginger chicken with coconut, curried meatballs, white wine, Waldbaum's Diet Crème soda – Elspeth showed her stuff when she knew to pick that brand – and a gorgeous creampuff for dessert.
Nice company, too. Everyone looked well. Elihu was very collegiate, Mark carelessly Mark, Elspeth in a low-necked long dress and barefoot, Consuelo very businesslike-maternal (if that be a combination), Robin pleasantly turned out.
Consuelo is teaching every day in a Long Island City junior high, bilingual/Spanish Social Studies mostly. She loves it, and it's good for her not to be tied up all day with the boys. (Her mother's a fine babysitter.)
Mark is at the insurance company and taking TV courses nights, finishing his next-to-last term at Brooklyn College.
Elspeth's been at the Six-Oh Precinct for three years now, and she regaled us with cop stories. Her year-and-a-half romance with Ricky, the married one ("They're all married") ended last winter in Jamaica with a "honeymoon before the end of everything."
Then came the suicide attempt, the long furlough, and the getting herself together again. Elspeth likes cops: they're macho and sweet and slightly psychotic.
Elspeth has a habit – one like my own – of telling stories about people as though she assumes we know them. The cops all have "godmothers," girlfriends they all take dope and freebies; they say they spend their days "babysitting for moulignons" (blacks).
The subject of Jerry and Shelli came up, amid much general amusement as each of us tried to explain our version of the story to Robin. The latest news from Elihu: Judd, Shelli's lover, turned himself in to the mental hospital, and not a moment too soon, apparently.
Shelli and Jerry live apart but go everywhere together; Skip is supposedly teaching landscape architecture in Syracuse; Leon's taking linguistics courses; Jill did not marry her fiancé; etc., etc.
I got home at 2:30 AM, zonked out.
---
Monday, November 22, 1976
10 PM. I survived today, and that's a considerable accomplishment. Last night I had a constant stream of anxiety dreams relating to today's observation. It brought back old feelings and insecurities about being judged.
I had a fairly good 9 AM class, although I sometimes get the feeling that, as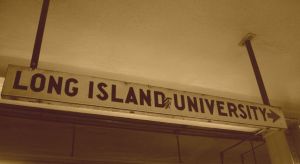 hard as I try, I am not getting anywhere with my students.
After class, I talked with Mark O'Donnell about this; as on other topics, on this, we seemed to be in agreement. He specifically refused to be observed and doesn't want to go on teaching next term.
"I'm coming to the realization that this is not what I want to do with my life," Mark told me. He, too, has grave doubts as to his effectiveness as a teacher and feels no real creativity is involved in teaching freshman composition.
How long can one wait, Mark asked, to rise up in a department to the point where one can teach advanced courses in one's field? I'd love to teach Modern Fiction or Creative Writing, but in all probability, I wouldn't be able to do that for years.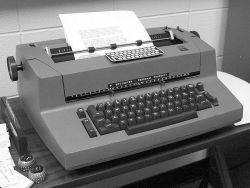 Mark would also like to attempt a career as a writer, but that's not realistic financially. Oh well.
I had a nervous lunch at Junior's and went on to English 10, where Prof. Malley watched me teach a lesson on adjective clauses that went fairly badly. I was nervous and the students didn't get the material and I felt awkward.
When Malley left at 1 PM, we all breathed the proverbial sigh of relief. I was so relieved and rattled that I dismissed the class early and left my text behind. (I have another copy at home.)
He never looked up, and the kids said he was doodling. I know he didn't relish the assignment and he probably didn't want to make me feel uncomfortable – but I did anyway.
One nice surprise awaited me when I got home, a small surprise: Harbinger, a Providence literary magazine, accepted two of my poems, "Rejection Notice" and "Tell Me About the Turmoil in Your Life."
I find it very encouraging to be accepted in competition with real poets; I cannot yet think of myself as anything but a fiction writer. I'll never be a poet because I don't have the temperament for it. I know my poems are badly-hewn, ungainly things – and that makes their acceptance more satisfying.
This afternoon I did my grading and preparation, leaving me free for the rest of the week. Thursday is Thanksgiving, and I have Friday off; the holidays are fast approaching.
Vito called from work tonight, and we had a great hour's talk. Like all my good friends, Vito is a witty conversationalist, gently sarcastic and self-deprecating, a punster and a master of exaggeration.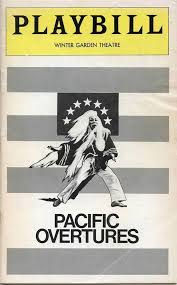 He's not doing much of anything except seeing plays and being Vito, and for him, that's enough. I told him about selling my story about Joey, and we got some laughs out of that although he's still very bitter about Joey, whom he thinks is gay.
I mailed out a couple of résumés today, to Mercy College in Westchester and to Jersey City State College; it couldn't hurt.
And I did some writing, for a new, journal-like autobiographical sketch; I hesitate to call it a fiction. I sometimes wonder if I'm ever to be known as anything, will it be as a diarist?
Mom's Cousin Howard (a year younger than I) and her friends Fran and Bernie's son Mitch (my age) are both getting divorced, and by now even Mom is beginning to think I'm right when I say that marriage is for the birds (or for the very emotionally resourceful).
Tonight Jonny's teachers told Mom and Dad, who went up for Open School Week, that he isn't living up to his potential. He's too sociable, too much the comedian, and he doesn't care about his work.
---
Wednesday, November 24, 1976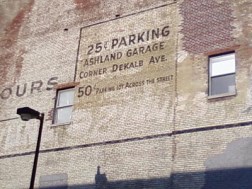 7 PM. Today, while waiting for the faculty elevator after lunch, the thought passed through my mind: "These are the good years." And that realization is very important, particularly on the eve of Thanksgiving. I'm not awaiting some mirage called success or money or fame in the future; I have my life now, and that is what gives me the things I need.
I love my life. I love being 25 and looking the way I do and being a writer and a college teacher and living in New York. Sure, I have problems: living at home still, not having much money, being lonely occasionally and being frustrated often.
But I couldn't ask for more than I have now. My life is exciting, joyous – it's fun, is what it is. Each day is something new. This all sounds terribly, terribly goody-goody, and I wouldn't want anyone to know I feel this way, but I do.
I think I have finally become – dare I say it? – a mensch, although menschdom is probably better left as an unrealizable goal.
This morning I woke up feeling good. I had Product 19 and juice for breakfast, I shampooed my hair, I sang to myself on the way to wo
rk. At LIU, I found in my mailbox a carbon of Malley's report to Tucker about my class. It was generally positive:
A good class . . . His voice is clear and distinct . . . manner comparatively relaxed and casual . . . seemed to be on good terms with students [who] were generally attentive and responsive.
A few minor criticisms: Like myself, Mr. Grayson sometimes talks into the blackboard, muffling his otherwise good articulation . . . perhaps [he] might explain a bit more or extend his point a bit . . . there was no real discussion of what an adjective clause does . . .
All in all, the lesson was satisfactory and more. It wasn't especially exciting or dynamic, but then neither are adjective clauses . . . The lesson moved along smoothly, and the time passed quickly for me.
Malley's obviously a nice guy and was being very generous. All his criticisms were valid and I intend to put them to use in teaching. I never realized I talked into the blackboard, but now I see that I do – or I did, until today.
I had a dynamic grammar lesson in English 11 today and a good lesson on nonrestrictive and restrictive clauses in English 10. The remedial class is generally more responsive, which may have something to do with the noon hour; at 9 AM, it's too early for students to get involved.
But there is much joy in teaching, in reaching my students. I do have a good rapport with them, and I'm going to try to do better and better.
Mark O'Donnell and I had a good discussion today; I don't know what I'd do without Mark to talk with at LIU. We have a great deal in common: he
also likes Springsteen, Borges, Buñuel, casualness and bad literary jokes. (Today he said of Andre Malraux's death: "Well, that's Man's Fate.")
He told me he's going up to Syracuse for the weekend, and we plotted out the best route on the map. One of his undergraduate friends stopped by and joined us for a good talk.
I went to see Dr. Farber to find out how he was doing after he burst a blood vessel in his eye. He seemed all right, but he's obviously not a complainer. (Unlike his son: part of Elihu's charm since our high school days has been his justifiable kvetching.)
Margaret told me of her preparations for her family's visit for Thanksgiving dinner tomorrow. And two of Prof. Silverstein's children, very cute little girls, were running all over the place.
I know that as much as I was looking forward to this vacation, I really didn't want to leave LIU because I left my vest in my office and had to return to school t
o fetch it.
I can see myself, years from now, writing this lighthearted memoir of my "early years"; I see it as a movie like Next Stop, Greenwich Village or Enter Laughing or one of Truffaut's autobiographical Antoine Doinel films. Or perhaps it would make a TV situation comedy.
---
Thursday, November 25, 1976
7 PM. It turned out to be an extraordinarily pleasant Thanksgiving: a good meal with the family; a nice leisurely day; and much to be thankful for. I may fuss and complain, but it really isn't all that bad living with my family. There are times, like today, when it's most enjoyable.
When Gary phoned me from his in-laws to wish me a happy Thanksgiving, he asked how my parents were. "Just fine," I said, "how are yours?"
Gary sighed and said, "Oh, you know . . ." and proceeded to tell me of Betty's hassles with them. Of course, I saw that coming: one reason Gary married Betty was to escape his parents. He's kind of made Betty's mother and father the totally good parents and his own into some kind of monsters.
He told me how he and Betty were being so noble in "giving up what was only our second weekend in the apartment" to go over to see his parents "to have things out with them." (Gary didn't mention that when they lived in New Jersey, they rarely spent any weekends alone because they were always going to Queens to see Betty's parents.)
Anyway, I'm just grateful that I'm clear-eyed and mellow enough to know that my own parents are not monsters. There's no point in wishing that my parents were different people; I see that now, and I love Mom and Dad the way they are: totally crazy, of course.
But it's really not such a bad life here. It might one day fit very well into the movie memoir I've been picturing in my head. I guess the holiday has put me in a generous frame of mind.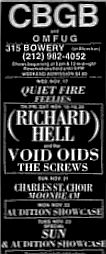 Grandpa Herb and Grandma Ethel came over at 2:30 PM and we dined shortly afterwards. It was a long, delicious turkey dinner, and although I tried not to overeat, I did have a bit too much sweet potato, corn and apple pie. Even now, I'm stuffed.
There was good conversation this afternoon among the members of a family who are sometimes at odds but who have great affection for each other. Mom and Dad bicker a great deal about Dad's future business plans and Florida, and I am often in the position of being critical of both of them. But so what?
Last evening I went to Alice's for some tea and talk. In advance of her brother's arrival tomorrow, Alice's mother and Seymour were running around, fixing things all over the house.
Alice was in some pain from root canal work, something I think I'm going to have to face myself soon. She saw Andreas on Friday, and although they had a good time, Alice knows that however deeply she loves Andreas, he cannot give her the attention she needs.
On Saturday evening, she dined with June and Richard (whose brother was also invited, but he didn't want to come into the city; that was the excuse he gave for not coming to Elspeth's dinner as well).
At dinner, June made Alice see that even if Andreas married her, he would still be working all the time. Now Andreas is on a business trip to Europe.
Alice sent Jim another gift, a book of Leonard Cohen lyrics; after all this time, she can't seem to get over him. At Christmas, she's planning to buy Jim "a really luxurious gift."
She showed me an article in Design magazine that she wrote, gossiped about Seventeen (her brother's going to call Hilary for a date), and was pleased when, after she said, "These are my prime years," I replied that a woman doesn't really start to get to get interesting until she's thirty.
Today I slept late after having what seemed like dozens of sinus-clogged dreams, several of which were erotic and exotic.
Early this afternoon, I drove out to Rockaway and walked along the boardwalk in Belle Harbor. Although it was cold, the sands on the beach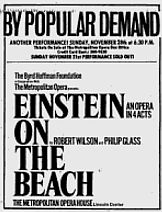 looked so virginal and the water in the Atlantic was very calm. What would I do without the ocean nearby?
Tomorrow I get to sleep late again: no school. I have a good title for a novel or a story – "A Friend of the Family" – which is how I see myself.
---
Saturday, November 27, 1976
6 PM. It's Saturday night and I'm home alone – but not to worry. After all, it is the first Saturday night I've been home all month, and I'll make good use of it.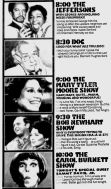 All weekend there has been in the back of my brain that some old friend in town for the holidays would call, but apart from Gary, none of my friends called: not Mikey nor Mara nor Shelli nor even Scott.
I really do want to get involved in a relationship again; I want to have sex, if not be in love. At night I writhe in bed with unconsummated passion. I know from experience that I'm not going to burst, but it isn't good to keep my sexual desires blocked up for so long.
Jerking off is all right as a substitute, but it's not the same thing, and besides, I'm sick of my own body by now. How did I ever come to sit on the sidelines of the sexual revolution?
By now I'm totally over – as much as a Jewish boy can be – all my guilt hangups, and I'd do just about anything with anybody who turned me on. It would be nice to be a stud, if only for a little while . . .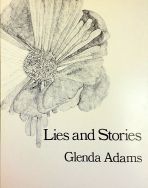 Last night I wrote a book review of Glenda Adams's Lies and Stories, which I picked up at the Eighth Street yesterday. Glenda's fiction is so graceful and subtle, I felt I had to celebrate it in some way, so along with sending her a nice note, I mailed off my review to Len Fulton's Small Press Review.
The book was small and neatly-done by the cooperative Inwood Press, who also published a volume of fiction by Steve Schrader and poetry books by Alice's cousin Mel Konner, Marc Kaminsky and others.
It won't be so long now before some small press comes up with my own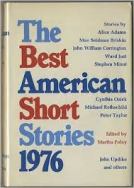 little collection. Stories in magazines are nice, but a book of my own, no matter how it looks: that would be fantastic.
Already I could put together seven or eight stories in a good, top-quality collection. And this week I had poems accepted and wrote my first book review. I've already won the Grebanier Award for my play. So I'm well-versed in all fields of letters, at least in a small way.
Late this afternoon, tired of the city – I couldn't stand being in the Village yesterday; I wanted to push everybody down – I drove out on the Island to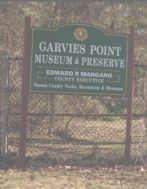 my own private haven, Garvies Point.
There was traffic both ways, and for miles I had to endure looking at a dead deer in the car in front of me, but it was worth it. First of all, it was clear and 61°, a day that should be bottled and used sparingly, only in cases of the most acute midwinter despair.
I walked along the nature trails, making my way to the shoreline. Sitting at the top of the steps leading down to the beach, I was enthralled by the view.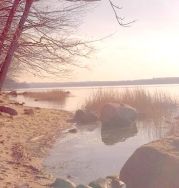 The sun was going down, and its bright disc and its reflection on Hempstead Harbor looked like a fiery Spanish upside-down exclamation mark. The water was calm, salmon-colored in spots because of the sunset; the colors I saw were too good to believe – as were the bubble and squeak of Long Island Sound gurgling in on baby waves.
I was pretty hypnotized by whole scene: the sailboats, the obsidian rocks, the old man who said, "Hi – nice day" to me as he passed. It reminded me of "climbing mountains" in Prospect Park with Dad and Marc fifteen years ago, of picking huckleberries in the woods upstate, of the smell under the boardwalk in the Rockaway of my childhood.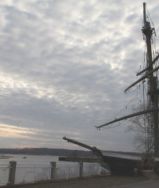 It was starting to get dark and chilly, so I returned to the car, feeling somewhat revived. I'll go back to Garvies Point again in the spring, or maybe sooner if we get another break in the winter.
In a few days, it will be December; the winter is really just beginning. But it will pass eventually, and the spring will come again.
The long weekend is nearly over, and on Monday I go back to work willingly. Why do I constantly wait for rest when it's in action that I am happiest? Da-dum: "The mystery of human nature."
---
Tuesday, November 30, 1976
4 PM. The temperature was in the 20°s (Fahrenheit) today, and outside it's almost too cold to walk. I feel all right now, and my stomach pains seem to have almost completely subsided.
Last night I slept for a very long time – twelve hours – and had several bizarre dreams. In one, I was watching a film of my parents' wedding reception when I decided to enter the movie. I talked with all the relatives, who were nearly thirty years younger, just as they were in 1949.
One thing in the dream that puzzled me is that some of my cousins who are younger than me were teenagers at the wedding. Irene Krasner came over and introduced me to her mother and other dead members of her family.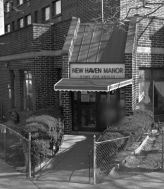 After that, Irene took me to New Haven Manor, where I learned that Clara Levine had died, that Anne Harrington had been released. I sat in the lobby talking with my old friends, the residents who were still there, all the while trying to avoid the gaze of Mr. Fabrikant.
In another dream, I was the father of a bowl of ice cream. Other people made fun of my child, and when I took him to a party, my ice-cream-bowl baby got into a terrible argument with Hal. I felt so bad for him because he was only a scoop of ice cream and couldn't do things that other children could do.
In yet another dream, I lived in a different house with my parents, a very strange house without any bathrooms, which was very disconcerting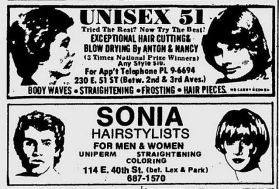 because I had to go badly.
This morning I got a much-needed haircut and then went to the Fiction Collective office. On the way I passed Gloria, who said she had to leave for a doctor's appointment and that Jon and Jack were up there. When I arrived, they were just leaving for coffee, so I took advantage of their absence to rummage through the files.
I noticed that both Glenda Adams and Steve Schrader will be represented in Statements 2; I didn't know that before. The hoped-for publication date in in June, around the time of my birthday, so it should be a nice present.
It's going to cost $8.95 in hardcover and $2.95 in paperback. The authors' names are to be on the cover, and alphabetically I fall in between Tom Glynn and Marianne Hauser.
Incidentally, Hauser voted yes on Peter's collection of short fiction, The Hermetic Whore. I recorded some other votes, but no new manuscripts had come in, so there wasn't much to do.
Jon and J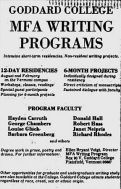 ack are both pretty excited about the publishing conference set for the college in the spring. Laurie came by with Arlene Fromchuck of Classics to tell Jon she had no need of a tutorial today. As I was leaving the office, Harvey was coming in to speak with Jon.
Maybe one day next week, I'll drop in on Jon's MFA workshop class (Jon said he's not holding it this week), as I'd like to see Anna and Sharon and Josh and Todd again.
Among some rejections, I got a magazine with my work in it in today's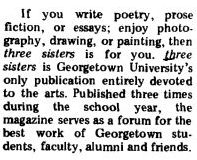 mail: Three Sisters, from Georgetown University, which featured "A Wake in One Zone." It's another story I'm proud of. I'd like Ronna to read it because it's all about her, a nice kind of lyrical prose piece.
My portfolio of published stories is growing thicker, and even though some of the magazines may not be of the highest quality, it's good just to see my name in print.
I can understand how writers who were blacklisted in the 1950s (as in The Front) needed to have their own work appear on TV, even under another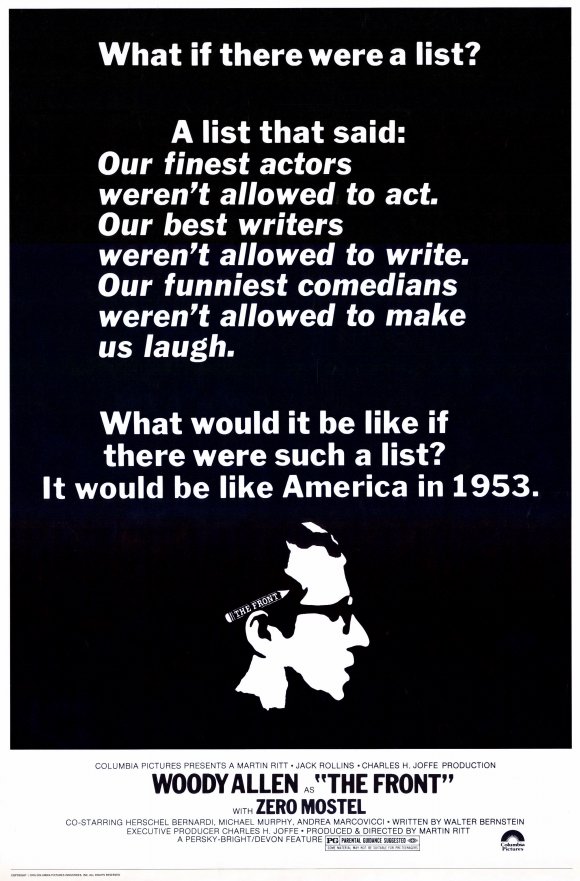 person's name.
Writing this now, I feel a spot of nausea beginning to grow in the pit of my stomach.
I don't know if it's stomach trouble or anxiety or what, but I've got to lie down and push the world away for a while. I've been doing that a great deal lately, and I don't fully understand the reasons for it.