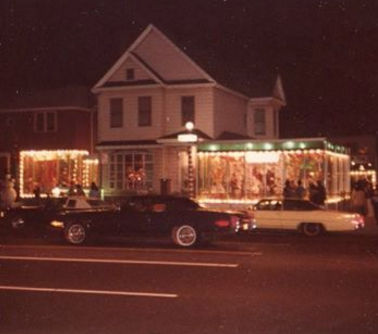 Sunday, December 26, 1976
3 PM. The Christmas weekend is coming to an end. Contrary to all my expectations, it turned out to be quite a nice weekend after all: a fine Christmas, one I shall remember for some time.
On Friday evening I drove out to Rockaway and had dinner alone at the Ram's Horn, sitting at the counter next to an old man who was having a glass of orange juice and a bowl of Kellogg's Pep for his Christmas Eve dinner.
It was sad, but it seemed as though the other people in the restaurant thought I looked sad, too, sitting by myself. I enjoyed feeling lonely because it got me into one of my pensive, reminiscent moods.
Yet there was no story in me waiting to get on paper, so I drove over to Grandma Ethel's. She was just leaving as I got to her door, going out to play cards.
We were supposed to take them out that night for their 47th wedding anniversary, but Grandma Ethel is getting new dentures and she's embarrassed to go out to eat. Anyway, I was happy that I could keep Grandpa Herb company.
I had sent him a birthday card which said, "To the best of all possible grandfathers . . . I love you." He said this made him so happy, but it was all true.
We watched TV together for hours, talking a little about this and that, he telling me stories about the past, me filling him in on developments in my life, all of which seemed to make him proud.
We have a special relationship. In some ways, Grandpa Herb is my closest friend. He phoned his sister Minnie to thank her for sending him a birthday card, and I overheard him tell her that I'm the only one who ever stops by. It's no trouble, believe me.
Grandpa Herb insisted on walking me out to my car at 10 PM. I wouldn't drive away till I was sure he was safely inside the building and he wouldn't go into the building until he was sure I was driving away.
Yesterday I arrived at the Judsons' at 2 PM or so. Libby's mother greeted me by asking how my love life was; I responded by asking about her own love life.
My first thought upon arriving was that I had been stupid for staying away from the Judsons' for so long; that house just radiates love.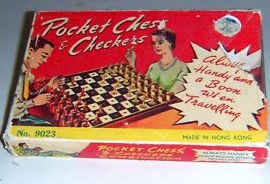 Wayne asked me to play chess with him, and I did, very badly. He beat me four games in a row. Wayne is such a good kid: he's wild and ignorant and bigoted and coarse, but he is one of the finest people I know.
He's very gentle, really, and so easy to get along with. It doesn't matter that I'm this college teacher/writer/ intellectual and he's having trouble getting through high school and is close to illiterate. I have no trouble relating to Wayne.
He told me all about the summer he ran away to Atlantic City, worked as a change boy on the Million-Dollar Pier, had his own room, lived (barely) on odd jobs, handouts and ripoffs; when he got sick, a girl came up to feed him. To Wayne, that month in Atlantic City was an idyll, the time he became a man.
Mrs. Judson is now divorced, quite happily, and she's thrilled at the $100 alimony check which arrives every month. People who expect nothing out of life get such pleasure out of little things.
She's just been laid off, as she usually is this time of year, since her work is seasonal, and at the end of every year she begins collecting unemployment. There are three boarders now, and Mrs. Judson says she's doing better financially than she did when Mr. Judson was home.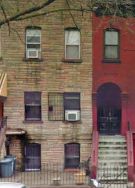 She's not angry at him; in fact, she looks like she's lost all her wrinkles since he left. Her ex-husband still writes her and the kids, but he gets no answers from any of them.
Mrs. Judson confided in me that she wishes Libby and Wayne would write their father, "but they're adults and I can't make them send letters to Arizona."
Libby looked pretty in a pants suit that she sewed herself. She's been seeing Mason at least once a week, but she said he still doesn't know what he wants to do with his life: "He talks about getting his own apartment, but he's talked about it so long that I don't even pay attention anymore."
Mason is in Florida with his parents and brothers; they took the Winnebago down to St. Augustine. At his job in Manhattan, Mason has managed to rent two apartments, but they're holding his commissions for a while so he can continue to collect unemployment.
Libby likes her job at the YWCA and she's generally happy. She and Leslie have had some transatlantic difficulties: she was angry with him and didn't answer his letters, so he called her to make up.
Because she only gets two weeks' vacation, she can't go to England, and it's unlikely that Les, living in London now, will come over here.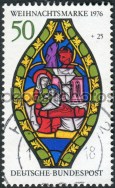 Libby said that Avis and Helmut will be coming to the U.S. for a visit next summer; I can't wait to see them again. For Christmas, Avis sent Libby a pair of slippers and that Russian tea she likes.
David Breslin, a friend of Mason's from going camping, was the Judsons' other Christmas guest. He's a tall, chubby (though he lost 75 pounds) fellow, a furniture salesman who's my age: a nervous, Jewishy guy who leaned on Mason and Libby when he went through a rough time following a breakup with his girlfriend.
We had dinner by candlelight at 3 PM; Angelina joined us, coming over after having Christmas lasagna at her own house. We had lamb, ham, baked potatoes, Brussels sprouts, spinach, salad, applesauce – all very tasty.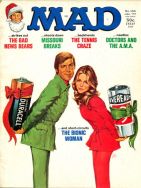 After the meal, we all felt sleepy and went into the living room to relax and open the gifts. Libby made her mother a housecoat and Wayne a turtle-shaped pillow. Mrs. Judson gave Libby pyrex bowls, and Angelina got and gave gifts, too.
My present to them was a cheese gift platter on a cutting board, and I got cookies and brownies (the best I ever ate), just as I expected. Jon, a neighbor about my age, arrived later, as did Mrs. Judson's cousin Michael.
Michael is 29 and his wife died just two weeks ago. He's staying with the Judsons until he can pull himself together; right now, he's a mess.
Around 8 PM – the time had flown so quickly – David suggested we go to Canarsie to see a fantastic Christmas display, and we went in two cars: Mrs. Judson with me, and Wayne, Angelina and Libby with David. (They did that so they could smoke the joint that was my Christmas present to Wayne; Marc let me have it for free.)
First we stopped off at Bay Ridge so Libby could deliver a present. We were driving down 11th Avenue in the rain when Mrs. Judson was saying how much she missed Avis; at that moment, I looked at Angelina looking out the back window of David's car in front of me, and I swear I saw Avis looking at me. It was very weird.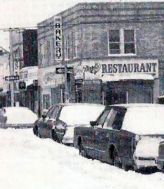 Santa's Workshop in Canarsie was beautiful at night. It was amazing to watch, like a wonderland, and suddenly Wayne pointed out that the rain had turned to snow. It was a white Christmas after all.
Everything seemed so perfect and magical. David suggested we go to the Floridian for sodas and ice cream, and we all agreed: it would be easy for me to get home to my house, only six blocks away.
Unfortunately, David's car broke down on Utica and Avenue L. Mrs. Judson and I were already at the diner, and a waitress came over to us to tell us someone was calling us, so I got on the phone and heard the bad news.
Leaving Mrs. Judson at the table, I had to push David's car into an open parking space on Utica Avenue and then took the four of them back to the Floridian.
David was very upset – for once, I had to be the one to calm somebody else down – but since it was Christmas, he decided just to leave the car there for now.
We still managed to have a pleasant snack and ran into Fred and Davey. They're both finishing up Brooklyn College now: Davey's been doing well as a plumber and carpenter around the neighborhood in Rockaway.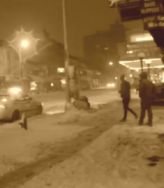 Mason told Davey about being mentioned in "Peninsular People," and he asked if I could send him a copy of the story; I said I would. Fred and Davey were on their way to the mountains for some cross-country skiing, and we wished them a good and happy new year.
Driving back – it was after midnight by then – was treacherous, and my car was crowded and skidding all over the streets of Brooklyn. But I dropped off the Judsons in Park Slope and David in Borough Park and managed to get home in one piece at 1:30 AM.
Although I went to bed, I couldn't sleep, feeling so exhilarated. I like my life and the people in it: Mrs. Judson, Grandpa Herb and Grandma Ethel, Wayne, Angelina, Libby, David – people who have wisdom rather than intelligence. It's a good, good life.
---
Tuesday, December 28, 1976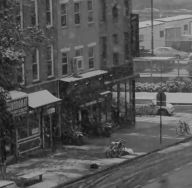 5 PM. It's a crummy day, but I am trying hard not to feel crummy. My sinuses are throbbing. Four inches of snow fell last night, making things even messier and uglier and worse for getting around. Everyone is hanging around the house, making things depressing.
I try not to think of myself as a failure. Yesterday I actually did write a story, "Roominations," which isn't that bad. At night in bed, I thought of myself as a genius, a Colossus bestriding this narrow world. Then in the morning I felt like a failure again.
But at least I wrote a story yesterday. And today I forced myself to leave the house and drive into Manhattan so I could go to the Eighth Street Bookshop and buy little magazines.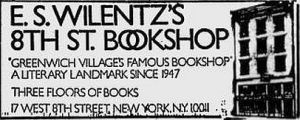 You'd think on a day when I could buy two magazines containing my work (Transatlantic Review and City), I wouldn't feel like a failure, not for a moment. But life doesn't work that way.
Last night Elspeth called me, crying. The Board of Health had called her to say that she should come down because a contact of hers has syphilis. When Elspeth asked them the man's name, they said it wasn't important.
She was calling me because she wanted to know if Scott had told me he had syphilis. "After all," Elspeth said, "you're his best friend."
No, I told Elspeth, he said nothing except that he had changed and was monogamous and faithful to his girlfriend, the one he went to Florida with.
But that's not what Scott told Elspeth: he told her that there are a lot of women in his life, none of them serious. George, the cop Elspeth has been seeing, can't be the one: he would have told her when he spent Christmas Eve with her.
The others are all married cops, like George. I didn't ask her how many there were, but I assumed there were more than five.
Elihu and Elspeth sat down and talked it out. Elihu says it takes four days for the symptoms of syphilis to show up. "Is that right?" she asked me.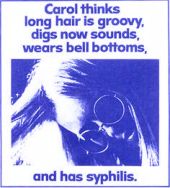 "I don't know," I said. The questions we celibates get asked! (Yes, I'm a celibate and I don't give a fuck – heh, heh.)
Elspeth wanted to know if I thought Scott was capable of sleeping with her even though he had syphilis.
"Yes, he probably is," I said. But I said that it was unlikely. And it's also unlikely he discovered his symptoms the next day, or the day after; on Saturday he left for Florida.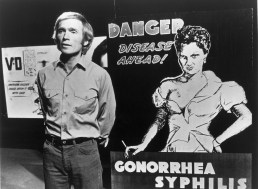 Elspeth's problem is that it's embarrassing to tell George. She cried, and she was hoarse from a cold in the first place, so that made it sound worse. "I'll let you know what happens," she said. "I've got to get off and return a phone call from Consuelo."
When I told the story to Dad and Marc, Dad said Elspeth was to blame and Marc said that Scott was. To me, blame is completely irrelevant; I never thought of the word blame, so it seemed strange that was the first thing they thought of. And people wonder where I get my ideas for stories.
I tried to imagine Elspeth and Scott making love: their sex must have had a desperate, high-strung, clutching quality to it. It seems sad.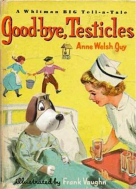 Of course, late last night, when everyone else but me was asleep, I embraced myself passionately and pretended my shoulder was a woman's lips and kissed it again and again and again as I masturbated. Is that a lot sadder?
I wrote some thoughts in a notebook. Here they are:
Hemingway killed himself because it was the only way he could achieve an erection . . . Invagination, the 'drawing-in' response of the female, is the most pleasurable part of sex. The high point of intercourse is not orgasm but penetration . . .
Parents are so guilty today because of birth control. No longer does 'God' decide when to have children; we do . . . All male striving is the result of envy of women's capacity to bear children . . .
What we really need is not more and better birth control, but studies of the psychology of contraception to learn why people don't use it . . . I feel what Freud called the relentlessness of life . . . I write out of lust for power, out of anger, out of revenge . . . To write is to constantly sit in judgment of 'oneself.'
---
Thursday, December 30, 1976
5 PM. As 1976 is ebbing away, it looks as though I'm going to spend New Year's Eve alone. Two years ago I was nearly frantic at that prospect. Now I don't mind that much. A year is only a date on a calendar, a new volume for my diary. Nothing important will change between Friday night and Saturday morning.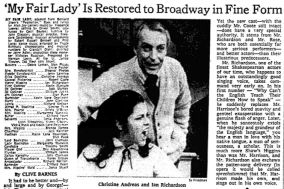 Yesterday, when Mom, Dad and Jonny came home from seeing the matinee performance of My Fair Lady, they took Marc and me out to dinner (Jonny said he had a headache).
During what was pleasant meal, after Marc and I were trying to get Dad to see how stiff and repressed he is, he says his generation is happier than ours, that all his friends are happy, it's their children who are all seeing psychiatrists.
There's no point in arguing with my father about this. If he had therapy, what a marvelous man he could be. Even without therapy, if he'd just keep himself open to new things and learn how to feel . . . But I can't change him, or my mother.

Last night I spoke to Mark and Consuelo, who told me that they're going – rather reluctantly – to Consuelo's brother's for New Year's Eve, and they asked me to come along. But I think I'd feel out of place there.
Consuelo is getting to know her kids again during vacation. She loves teaching, getting involved with students, helping them out.
A male teacher is constantly flirting with her, turning every word she says into something suggestive. He sends her gifts, too, and Consuelo doesn't quite know how to handle it.
Mark is off this week from school, so he gets home early from work and spends time with the boys, whom he tells bedtime stories every night. He said he should be writing term papers, but he can't get into them yet.
After speaking with the Savages, I phoned Vito at the Abbey-Victoria newsstand. He had a fair Christmas with all his relatives. Recently he ran into Frank, his former friend, who told Vito that he and Joey have been lovers for a year. They're so happy, Frank said, that they don't need other people and they never have to go out.
I was somewhat surprised by this. Not that I didn't think Joey was gay – although I never thought about it much one way or the other – but that I can't picture Joey and Frank together because they seem so different. But then what do I know about that kind of stuff?
Billy was at the newsstand with Vito and got on the phone so we could exchange New Year's wishes. Vito liked the Scott/Elspeth story – I knew he would – and we both expressed disappointment that Mara didn't get in touch with us over the holidays.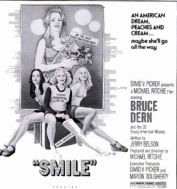 Vito said that Ronna won't call me "because she's embarrassed about not writing . . . It's the old vicious cycle of friendship." After hanging up with Vito, I watched the movie Smile and read Rollo May until very late, then didn't wake up till 11 AM.
More rejections came in today's mail. I do believe I'm entering a dry period as far as my writing career is concerned. Probably things will pick up by February.
I was thinking of growing a beard over intersession; I probably won't, though, because I have no patience. I dreamed about being at LIU in shorts, and surprisingly, I didn't feel uncomfortable about it.
This afternoon, I went to the Fiction Collective office, which was warm again, and accomplished a lot, getting out several manuscripts. Spielberg's book has been accepted for the fall along with the Rooke and the Kraf.
When Jon came by with Noah to pick up his paycheck, he told me that he sent off the letter to Minnesota. Jon thinks Statements 2 will be out weeks before the other spring books because it has a faster printer.
I guess I will never get a story published in the American Review, as it's finally folding. It's sad that there's no mass market for serious literary work. Jon, at least, will have a story in the final issue.
Gloria said I could come over to her and Eric's house for New Year's Day, and I may do that. . .
I was in the library, reading the The New Yorker when Hal and Ivy came up to me, he in a pinstripe suit, and she in her nurse's uniform. They were taking out books. Once again, I realized that they make such a nice couple. They're seeing Fiddler tonight. I wished Hal and Ivy the best of new years.
---
Friday, December 31, 1976
6 PM. In another six hours it will be 1977. Nineteen seventy-seven: gee, does that sound strange. They should give us some days of practice in late December so we can get used to the new year.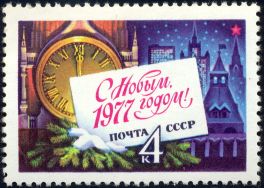 I'm going to face the New Year in my house, without anyone special around, except my family. I'm lonely, that's true – but I'm not depressed. For some reason, everyone seems so downcast this year.
Waking up this morning, I sneaked down in the cold to have my Product 19 and orange juice. On TV, AM New York host Stanley Siegel was on the couch, telling his shrink how awful he felt, not having a special someone to spend New Year's Eve with.
Despite his success and wealth and fame, the man is – like all of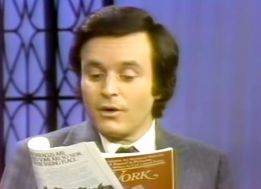 us – lonely. (And of course I know that when he was down on his luck, he lived for a while in Aunt Minnie's basement.)
The psychiatrist told Stanley Siegel that even people in relationships are lonely, and that if we let the feeling take us over and not fight it, we will hit bottom and then come up again.
Perhaps I will never find a special someone: I can still have a useful, happy life. Millions of people have been lonelier than I.
Last night Alice called from the Regency Theater: "I don't want you to think I'm crazy, but I'm in love with the guy sitting behind me. He's alone, and he's Jim's double. What can I do?"
Alice said she's been very unhappy, rejected by several men. She wrote Andreas a five-page letter proposing marriage, and when she called him, he said he read two pages and went back to work; Alice was so angry, she hung up on him.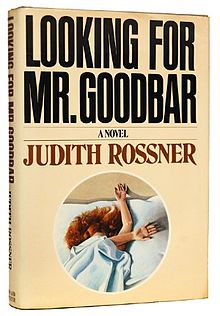 June told Alice that she doesn't seem to know what she wants and should consider therapy. I am beginning to think Alice's problems are more severe than I'd realized, especially after she told me last night that she was suicidal.
Anyway, I told her to go up to the guy and say she wanted to talk to him (something I'd never have the courage to do). She called me back an hour later:
"Get your typewriter out!" she said. "I went over to him and said I liked the way he looked and asked if we could go out for coffee. He was dumbfounded and said, 'I'm really flattered, but I'm gay.'"
Alice laughed and said she was going home to slit her throat.
Last night I wrote a story, a six-pager working out my feelings about Caaron. Called "Yes, She Does Not Love you," it's not half-bad, I think. After I finished, I went downstairs, where Dad, Jonny and Marc were arm-wrestling. I beat them all, even Jonny, though he was the toughest.
In bed last night, I read Lucretius's On the Nature of the Universe. I feel this need now to turn back to classic writing – to the Greeks, Romans, Rousseau, Voltaire, J.S. Mill, Carlyle, Emerson, all the ones I never had time for before.
If I could fulfill any fantasy, I'd wish for another college education again so I could take all the courses I didn't take the first time: courses in music, art, history, philosophy, the social sciences, physics, foreign languages. . .
I slept magnificently, having many rich dreams, the high point of my dreaming being able to fly – naked, yet – in the moist morning air, watching other people thorough their windows as they had breakfast.
In another dream, I got off an escalator in Midwood High School, where I was teaching a class in summer school, and I stepped on a device which lit up; someone behind me said, "That's a good omen."
This morning I spoke with Mikey, who I haven't been able to reach recently; he said he's either been at the Cardozo law library or in Rockaway. Mikey said he's spending tonight studying or watching TV. "It's no big deal," he said. "Some people might come over."
I wished him a good year and good luck with his exams. When I mentioned seeing Hal, Mikey said he saw that Hal had passed the bar.
Also last night, I called Grandma Sylvia and Grandpa Nat to wish them a good year. It was 80° in Florida, sixty degrees warmer than here.
Late this morning, I took the subway into the city and stopped off first at the Gotham Book Mart. I know this is terribly egotistical of me, but I bought copies of City and Transatlantic Review; buying my own work makes up for all the rejections I received in this past week.
I went for lunch at the Lincoln Center Coffee Shop on Broadway a few blocks south of Lincoln Center. My waiter was a muscular young Greek, and another patron at the counter – a young, sophisticated lady – said to him, "What's there
to do on New Year's Eve in this city? I don't want to spend it alone in my hotel room."
"Oh, there's lots to do here," the waiter said.
"What are you doing?" she asked.
"Nothing yet."
"How about spending it together?"
"All right," he said.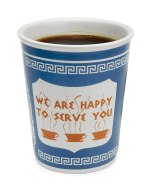 "Okay," she said. "I'll be down here at 8 PM. . . Say, what's your name?"
"Gus."
"Okay, Gus, see you tonight."
And that is how some people in New York City spend New Year's Eve. I'm not putting that down; in a way, I think it's fantastic and lovely.
After lunch, I went to the Paramount to see Network, a chilling, apocalyptic, scathing satire about a TV network.
Then I bought a doughnut and took the D train back to Brooklyn. Over the Manhattan Bridge, I could see the red sun setting as I looked out toward New Jersey. I got home just in time for my veal parmigiana dinner.
This evening I called up Grandpa Herb and Grandma Ethel, who also had no plans. Grandpa Herb told me Uncle Jack double-parked his car in downtown Brooklyn while he went in to get tax forms, leaving Aunt Betty in the car.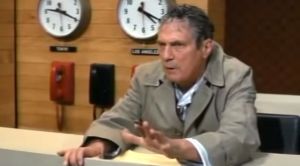 When Uncle Jack came out, he was disoriented and couldn't find the car. He drove around in a taxi looking for it for a while, then took the cab home to Far Rockaway. Aunt Betty had to call Chuck at work to take her home; she was freezing, and they got a ticket.
Grandpa Herb concluded the story, "See that's what happens when you get senile, Marty."
When I told him I was Richard, he said, "See? Me, too!"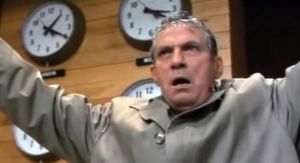 Marc has broken up again with Bunny, and tonight his date stood him up; when he called her house, her mother said the girl had left for a weekend in the country. Mom and Dad and Jonny will be here tonight. Dad just called Aunt Sydelle, telling her not to feel depressed because she's alone.
And me? I'm fine, thank you. I suppose I should sum up the year. It seems I say this every 31st of December, but the past year has been the best of my life. There were no major traumas or tragedies, and my career as a writer began to take off, I grew more confident as a teacher, and I learned to cope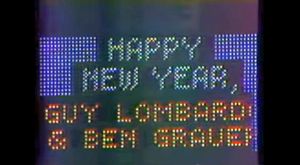 better.
I still have to get out on my own – and 1977 will be the year I do it – and I'm still lonely and there are many things I haven't begun to do. But I'm hopeful.