Tuesday, September 14, 1976
4 PM. Good news. I'm going to be teaching at LIU this term. At least I think I am. It's a measure of my insecurity that I won't believe it until I have the class rosters in front of me.
An hour ago I returned Margaret's call and said I would be available to teach two courses: 11B at 9 AM and 10FG, which is either at noon or 1 PM. I'm to meet with Dr. Tucker late tomorrow.
Even now I can't believe it. This is all I wanted to happen, happening. Two courses will give me money that I can use so that I don't have to live like a pauper. But I can't even think about it yet.
It's the old phrase: too good to be true. But barring something unforeseen, I should be going back to college again this fall – but as a teacher, not a student. What a fantastic turn of events!
I was feeling pretty good when I came home this afternoon anyway – even before Mom told me Margaret had phoned. This afternoon I had lunch with Tammy Weitz, Alice's acquaintance at Seventeen. I called her this morning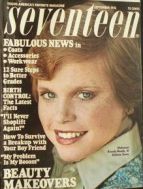 and said I'd come to the office at 12:30 PM.
Although I looked spiffier and sexier than usual, I had to wait on the couch next to one of those absolutely gorgeous male models with portfolio and perfect bone structure. I just knew she'd come out and be disappointed when she realized that I was her date, but I must admit she hid it well.
We went to this new restaurant which was typical Midtown, with plants and wooden tables. Tammy was wearing a rust jumpsuit; slightly overweight, she was the perfect size for me. She was a bit taller than I am, with gorgeous light brown hair styled fantastically.
Tammy had a cute round face, a nice smile, one pimple (which made me feel better about my complexion), and wears just a drop of makeup, just enough really. But since she's assistant beauty editor, I imagine she knows how to look good.
She says her job is more like a glorified secretary; they won't let her write copy or go along on trips, and she has to do a lot of personal work for her crazy boss, but it's an easy job. Still, she's looking for something else.
Tammy had bee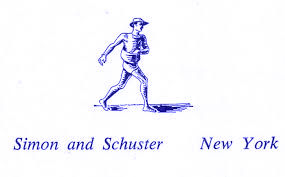 n managing editor of Home Economics magazine, and after that folded, she was a proofreader at Simon and Schuster for a while. An English major at Ohio State, she would like to go into print journalism. She lives with her parents in a house in Union, New Jersey.
I suppose I talked too much as usual, but it seemed to be a very pleasant lunch. Karen Rose and a friend were sitting at a nearby table, and we said hello to each other. Karen has a new job, doing direct mail for Harcourt Brace, and she mentioned that Maddy's moved into her building, One Fifth Avenue (the one where the restaurant Feathers is downstairs).
Trying not to be rude to either her or Tammy – I did introduce them – I cut short my conversation with Karen, but I was secretly thrilled (isn't this terrible?) that one of Ronna's friends saw me lunching with such an attractive woman.
When I walked Tammy back to the office, I said I'd give her a call next week – and I will. My only reservations so far were that she made no move to at least offer to pay something so that I had to pay it all and that she lives so
far away.
But it might be fun just to have lunch or see a movie or show in the city with her once in a while.
Yesterday Mom told Dad he must decide one way or the other whether he's going to look for a business in Florida or stay in New York. She's right, of course. Dad is floundering now, and he's not going to find anything in either place until he makes a firm commitment to leave or stay. Mom has been looking awful and claims she's getting an ulcer.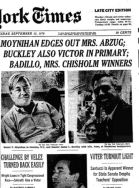 I voted for Ramsey Clark in the Senate primary because I didn't want to see him humiliated; I figure he'll come in fourth. I would have voted for Bella Abzug, but I don't think she can beat Buckley. Moynihan can, but I couldn't bring myself to vote for him.
---
Wednesday, September 15, 1976
7 PM. Last evening I drove out to Rockaway. I went to see Grandpa Nat and Grandma Sylvia, but they were not home. I figured they were probably out selling something.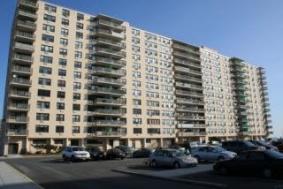 My peripatetic grandfather has managed to get a good price for practically all his furniture; he was even able to sell his carpeting by placing signs in the lobbies of all the nearby buildings. I hear their apartment is practically bare by now.
Grandma Ethel and Grandpa Herb were at home, being visited by their soon-to-be-divorced neighbor Molly, who's attached herself to them like a leech, telling story after story of her husband's perfidies.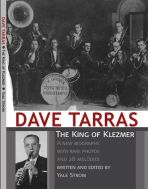 After she left, Grandma Ethel told me about her Uncle Dave Tarras' wedding to the widow who owns the hotel in the Catskills where he's played for many summers.
At first, Grandma Ethel was hesitant about attending the wedding out of loyalty to her late Aunt Shifra. Neither of Aunt Shifra's sisters-in-law – Aunt Clara and Great-Grandma Bessie – were going.
But in the end, some of Grandma Ethel's Shapiro cousins, Uncle Dave's other nieces and nephews, did show up, and they witnessed a nice ceremony at the couple's Coney Island apartment. And afterwards they all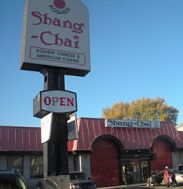 went out to Shang-Chai, the kosher Chinese restaurant on Flatbush Avenue near here.
An interesting story Uncle Dave told Grandma Ethel: at the hotel, he met a friend of his new wife Adele's, a woman who claimed that she's been married for 25 years to Benny Boardman, Aunt Clara's brother, whose store the family has been going to for years for beds.
(I remember going to Boardman's store in East New York years ago with Mom and Irv Tamkin to buy a crib for Mr. Tamkin's new baby while his wife was still in the hospital. Later, it turned out that the boy was another man's child, and the Tamkins got divorced.)
Anyway, at a party in the Catskills, this friend of Adele's introduced Uncle Dave to her husband Benny, who must have been embarrassed since we all know that Benny's been married to another woman for the last 45 years! How does a man live as a bigamist?
Actually, Grandma Ethel already knew that the man had two wives because years ago, she went to play cards at the home of this woman, with whom she had mutual friends, and saw a photograph of her with her "husband" whom Grandma Ethel immediately recognized as her aunt's already-married brother. She decided then not to tell anyone but Grandpa Herb, but now, I guess, more people must know.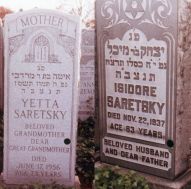 Grandpa Herb told me that during the day they'd been to the cemetery to visit his parents' graves and after that, they went up to try to see Grandma Sylvia, but no one was home at the Ginsbergs' apartment then, either.
When I got home from Rockaway, Alice called, annoyed that Hilary Cosell has been named Mini-Mag editor. Alice doesn't know how long she can put with having Hilary as her boss.
She mentioned that Tammy had been very nervous before our lunch date, and when Alice went into Tammy's office after she'd gotten back, Tammy was "beaming." Alice thinks she really likes me, so I sent Tammy a note, letting her know I enjoyed our lunch.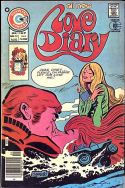 It might be fun to fall in love again.
This morning I dropped in at the Fiction Collective to help Gloria out for an hour. She told me that the Times is going to do an article on the First Novel Contest, and guess where the Times editor had heard about it: from reading my story on the Collective which had appeared in The Flatbush Tenant! Incredible!
On campus, I ran into Judy (Phyllis's sister) and Elayne, both on the lookout for jobs. When Elayne said she's been feeling very aggressive sexually the last few days, I stepped a few feet back. "I'm very susceptible," I explained.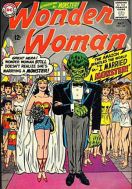 Gary's wedding invitation arrived today: like the engagement announcement, it was a bit too much for me.
Yesterday, for some reason, I sent Shelli a batch of my stories and I apologized for what she interpreted as my nastiness. I got her address from the Wisconsin phone operator, and I see she's now using her maiden name again.
And today I wrote a letter to Brad, who put an ad in the personals of the Village Voice, asking for a younger male counterpart. I figured by the wording that this was Brad because it so resembled the ad I answered in the summer of 1969. He described himself as "lean, handsome, honest, and good company."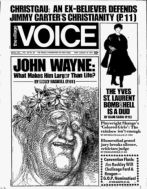 All of a sudden I feel this need to touch bases with all the people in my past.
This afternoon I went to LIU for an English Department meeting. I am actually a faculty member, sitting there with Martin Tucker, George Economou (who said he became friends this summer with his Cape Cod neighbor Peter Spielberg) and the other professors.
It was good to see Margaret and the old office again. Registration was very high, and by now, it seems, I am the senior adjunct in the department. I can't wait for the term to begin. Now I feel I have a home at LIU.
---
Friday, September 17, 1976
2 PM. I finally discovered why I got no answer at my grandparents' house on Tuesday night. Grandma Sylvia was suffering from a virus and when her fever went up to 104°, Grandpa Nat called an ambulance.
At Peninsula Hospital, they put her into an ice bed and gave her antibiotics. At first Grandma Sylvia was delirious and didn't know she was in the hospital, but they released her after one day when her fever went down. Apparently she's feeling better now.
I wrote back to that woman Patti because I feel she seems so desperate. She reminds me of Shelli or Elspeth when they were 18 and so unsure of themselves. I've got to make sure this girl doesn't get dependent upon me – how dependent can one get through letters? – but I do want to help her.
Yesterday I went to the temporary Fiction Collective office, where I found Gloria and Peter going over the books. Our boxes from Schermerhorn Street had arrived, and we also received the first shipment of Thomas Glynn's book, Temporary Sanity.
I prepared a mailing for a batch of review copies of the novel, managing to break two out of three office staplers in the process. Machines are my bête noir.
Now that we had some jiffy bags, I was able to mail out some of the many manuscripts that had been accumulating in the office. I sent things out to Clarence Major, who's now in Seattle, and to our three new author/members, George Chambers, Steve Katz and Andree Connors.
In looking through the COSMEP Newsletter – they're the Committee of Small Magazine Editors and Publishers – I noticed that Panache is soliciting fiction for a new issue, and so when I got home, I mailed out some submissions to them and to other places. I have so many story manuscripts, but I'm not sure how many of them are publishable.
I received two letters from girls whose ads in The Selling Post I had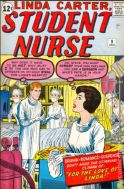 answered. One was from a nursing student at the University of Rochester who seems like a no-nonsense person. She worked as a Russian medical translator this summer and told me what she wants:
"I'm looking for people with similar or unique interests. If compatible, the relationship will be able to grow. If not, there's no sense. I have a brief vacation in November. Please let me know if you'd like me to call you." Very businesslike.
The other letter was from Blues Creek, North Carolina, and was from Patti again. She enclosed an earlier letter to me with an explanation: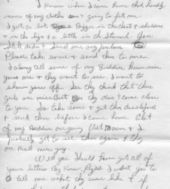 "I was never able to mail that letter. The day after I received your letter, my father and I had a slight misunderstanding and he almost strangled me. He succeeded in doing a lot of harm to my body. After I passed out, my mother finally pulled him away. The next morning he came into my bedroom and said that the next time he would finish the job. I figured I'd better get out of there fast. So between then and about two weeks ago, I've been constantly moving, staying with different friends for a few nights each. I'm not telling you this for you to feel sorry for me, or anything like that, but to try to explain why I never answered your letter."
I found it all hard to believe. She enclosed a poem, a bad 18-year-old girl's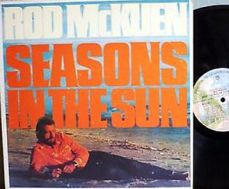 imitation of Rod McKuen. This girl sounds so desperate to hear from me, I've got to write her. But say what? How do I get so tangled up with people's lives, their stories?
Should I go back to being detached and aloof? No.
Last night I wrote a very bad, pretentious story called "Vexing Stories" and also a nostalgic account of my first ejaculation. God knows why I think of such things now.
Today I thought of a TAT picture Dr. Karen Machover once showed me, of a woman begging a man not to get out of a dilapidated bed. Why I thought about it, I do not know. But these memories are just one of the things that make me want to continue my life.
---
Monday, September 20, 1976
3 PM. Last night I called Brad, and I was very glad that I did. Obviously I never suspected the extent of his feelings for me. I could not believe that I was ever important in his life. Even now, I find it difficult to realize how close we once were.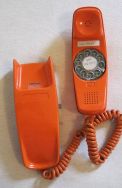 When I would say something last night, and he'd say, "I know you, Rich," it felt good to hear. I filled Brad in on my life these past seven years. He was upset that, at 25, I still lived with my parents and said I should have been out years ago.
This made me uncomfortable, mostly because its truth hit home, and I had to respond by asking Brad if he still smoked cigarettes.
He's had a lover for five months, a 15-year-old boy whom he met through an ad in the Voice. ("Ads are still better than bars for meeting people," he said, and I replied, "I guess they must be a lot better for meeting 15-year-olds.")
At first, Brad said, he worried about Danny's age and thought it might be a case of entrapment. (Brad's still unliberated, I suppose.) But Danny came to his apartment, and when Brad opened the door, he saw "all of my fantasies of the last ten years come to life."
Danny was very nervous, and Brad was as nervous as hell (I can picture him shakily lighting Winstons), but they got through that first evening and "things have been beautiful."
Like many gay men, Brad has always wanted to be a big brother. It's not a fantasy I indulge in; I live with a 15-year-old boy and can think of no way where I could ever have a relationship with one.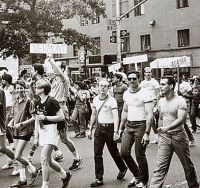 But Brad says he knows it can't go on; he cannot ask Danny to give up his youth and freedom for one person. So he placed the new ad, the one I saw and responded to, not as a potential lover but as an old friend.
The address, with his full name on the envelope, shook him up, and he was pleased I didn't reveal my name until the last sentence of my letter. Brad is still in nuclear medicine (whatever that is) and he works in a Queens hospital.
He's not a doctor, "so I've got no ego problems," and he'll be fairly comfortable one day, no doubt. His roommate Les still lives with him. While we were talking, Brad went out to the living room to fetch his Winstons, and Les saw the big smile on his face and said, "So, how's Danny?"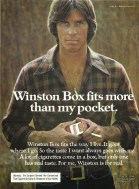 Brad told him, "No, it's Richie Grayson."
"So how's Richie?" Les said. At least that's what Brad reported, and I wondered how Les knew who I was.
"You're sort of a legend around here," Brad said. When he asked if I was heterosexual, I said, "No, bi," and he thought I got frightened by the question and that I was saying goodbye and hanging up. We both laughed about his misunderstanding.
We had a good talk and made tentative plans to see each other in a couple of weeks. Brad said, "You know, Richie, if not for a twist of fate, we could have been roommates . . . or even more."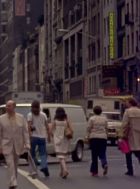 I told him I had "no regrets" about the past (we each blamed ourselves for losing touch), especially now since we've come in contact again. Hearing Brad tell me, "You've come a long way, Rich," made me feel good.
Brad said he always knew I was special ever since our first talk in 1969 when I insisted on meeting him in a public place because I was afraid of his being a hatchet murderer.
"There's so much about the past that I'd like to just forget about it because it was so rotten," Brad said, "but you were one of the good things."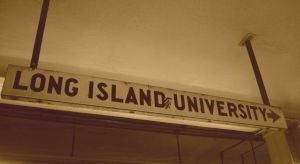 This morning I tried to talk frankly with my English 11 class about good writing and grading and boredom and how I want them to use their own voices in their writing.
I don't know how much of it got through or if I sounded like one of those phony "with-it" teachers; I tried to be real.
At the English Department, I learned that Mark O'Donnell did not go for his Ph.D. after all but instead is doing landscaping in New Jersey and he's teaching two sections of English 10 this term; he's got the other section that meets at noon.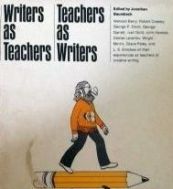 My English 10 class is semiliterate, but they all seem very eager to do well in their first term in college. Like my freshmen students, I too am feeling my way around LIU, trying to find a home there.
---
Tuesday, September 21, 1976
5 PM. Yesterday I received the new annual edition of The Directory of Little Magazines, and I've spent the last couple of hours just setting up manila envelopes stamped and addressed, and getting over fifty stories together so I can prepare for an all-out assault on the little magazines.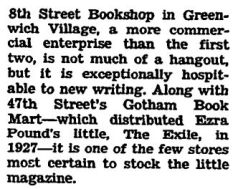 Till now, I didn't really comprehend just how many stories I've written. I feel more assured that I'm going to make it as a writer and that eventually I'll be doing what I am now – writing, getting published, and teaching – and be able to earn a living from it. I know I shall never be rich, but I'll be able to live a comfortable life.
After I finished my diary entry yesterday, I got all spiffed up for the PEN cocktail party. I put on a knit shirt, left unbuttoned so that my chest and peace medallion showed, and I wore my Pierre Cardin suit jacket as a sports jacket.
By coincidence, I got into the same subway car to Manhattan that Jon Baumbach got on. He was dressed like a schlump after teaching a Cinema course that afternoon.
He told me that I just missed out on an MFA assistantship: Gelernt called Jon and told him the English Department had an opening this term for someone to teach freshman composition.
Jon said he recommended me first, but though Gelernt said he knew I had a good reputation, he wanted someone in the program currently. So Jon recommended Laurie, which pleases me. I don't think I could have handled another course at BC in addition to my two classes at LIU.
Jon did tell me that Ray Toepfer didn't get tenure and so the department will probably have to hire another fiction writer; he said he'd push my name
to Gelernt.
He also said he ran into Josh and Simon at the Atlantic Avenue festival on Sunday, and he asked me if I thought Simon would ever write again, and I said I didn't think so. A friend of his son David's named Justine went out with Simon, and Jon heard some very funny (and negative) things about Simon from her.
We got out at the 50th Street station and walked up Fifth Avenue to the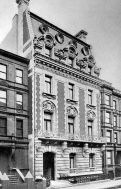 Lotos Club on East 66th Street. It was a very piss-elegant place. The cocktail party, honoring five writers, including Jon, seemed almost like a wake. Gloria and her husband Eric were there, along with Eric's colleague Franklin from Seabury Press.
I was introduced to Tom Glynn, and I spoke to Steve Schrader and Glenda Adams of Teachers and Writers Collaborative, and the Pushcart Press's Bill Henderson was there.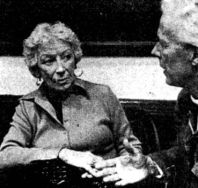 Mary Hemingway was escorted to the party by some florid gay theater professor from Alabama. She's a tiny blonde woman who looks like she's still got a lot of energy left in her.
I walked around with my glass of ginger ale and ate peanuts with Martin Tucker. I told him he's been looking harried the past few days at LIU, and he said he was but he hopes things will calm down now that the term has started.
After Peter arrived, I spoke with him and Elaine Kraf, whose book submission currently has three Yes votes and three No's. Glynn, who has her book now, didn't want to meet her since he's the deciding vote.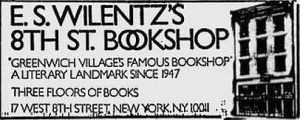 Around 7:30 PM, we grabbed two cabs downtown for the party celebrating the reopening of the Eighth Street Bookshop. The first familiar face I saw was John Ashbery, but then I noticed Barthelme and some other writers I recognized but wouldn't know what to say to.
But it was terrific to see Laurie, looking happy and beautiful in one of the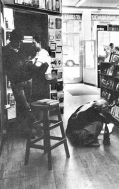 weird black dresses that she's been wearing since the days when she was a senior and Broeklundian editor and I was a lowly sophomore intimidated by her coolness. When I hugged her, I realized she and I are now in the "old friends" category. Who would have ever thought it?
I went over and introduced myself to Robert (now Sean) Wilentz, the owner's son or grandson, who was a big shot in Midwood when I was a nothing. He didn't remember me from homeroom, of course, but after I told him what I was doing (in response to his question), he was polite enough to say he was impressed.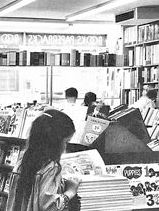 After saying goodbye to Gloria and Eric and to Laurie, I went to Emilio's to have a bite with Jon and Peter. When Jon called Georgia, she said she was "holding dinner" for him in Park Slope and seemed very upset, so he left without eating, leaving Peter and me alone.
I thought I'd be uncomfortable, but Peter is very likable. He showed me the story Andree Connors handed in for Statements 2 and we agreed it was awful.