Wednesday, September 1, 1976
Noon. September. Where am I? I know this is the United States of America, State of New York, City of New York, Borough of Brooklyn, County of Kings, 1607 East 56th Street. But where am I?
I don't have to answer the question, "Why do I write?" I am in my writing. I can't imagine not writing. My writing is where I live.
Today's mail brought four rejection notices, all of them very kind, but still they are rejections. Of course if I didn't take the risk of sending out so much, I wouldn't get any stories published.
A constant criticism of my writing that I receive is that it is distant and cold. Perhaps – probably – I am a cold, distant person. I have a kind of icy reserve; I am not very giving of myself; I am not able to move about the world with ease and with warmth.
Yet after years of therapy and self-analysis, I have come to accept this. In the eyes of others, I am a failure as a person. But on my own terms, I have done all right.
I have never been able to totally immerse myself in anything or anyone without thinking of its opposite, without reflecting upon it, hesitating and writing about it.
I will never get married because I can't imagine myself standing in front of the rabbi without thinking I might be making a terrible mistake. But I do try not to hurt anyone else. I know I can be very cruel, yet I don't like fictions like the ones by Truman Capote which truly set out to destroy people.
That's why my LaGuardia novel may make people look foolish, but it doesn't make them look evil. I like gossip not for its bitchiness but for the intricate patterns of the lives of others.
I still feel that I have wronged my enemies, from Jerry to Mr. Fabrikant. Just as I used to dream of Jerry crying, I dreamed last night that Frankie Fabrikant came to my house, told me that he liked me despite the hurt I've caused his family, and invited me to attend his wedding to Lisa.
Of course, I couldn't face the Fabrikants, either in dreams or in reality. Despite every indication that Max Fabrikant is a no-good, scheming exploiter, I still feel guilty about "harassing" him for the money he owes me.
I guess this inability to look at just one side of the conflict – my own – stems from insecurity, but there must be some way I can make a strength out of this.
The night before last, I dreamed I was the father of three sons. The middle boy, about 4 or 5, I held in my arms, and he said, "I love you, Daddy." That dream-moment was the most pleasant moment of the week, maybe of the past month.

Yesterday I went to xerox copies of "Cubist College" and I put one in the BC English Department mailbox of Jim Merritt, hoping he might enjoy it. Then I walked upstairs to the third floor of Boylan and found Gloria in 3113, helping her neighbor Lee – I think that was her name – get acquainted with the Fiction Collective so she can take over when Gloria has her baby.
I did some work in the office. Gloria told me she "laid it on thick" about last Thursday's hassles when she finally spoke to Jon and Peter. Thank God they'll be back next week so they can get things straightened out.
Gloria, her friend and I went to Merit Farms to get sandwiches that we ate in back of the library. While we were ordering in Merit, I asked Barbara's father how she was doing, and he said she was living in Hempstead now and is busy with law school.
Last night Dad came home saying he'd been to a broker about businesses in New York. The best prospect seemed to be Rogoff's stationery store on Beach 116th Street in Rockaway, but I'm certain that's too good to be true. I did tell Dad that if he did buy the store, I'd work there as much as possible.
---
Friday, September 3, 1976
4 PM. It's sunny again, the start of the Labor Day weekend. I feel relaxed and probably unduly optimistic.
But I again feel in the swing of things, as if I'm reentering the world of other people and leaving the solitude which, carried too far, becomes destructive and not creative.
Last night Vito called from his job at the newspaper stand in the lobby of the Abbey-Victoria Hotel. We spoke for nearly two hours, interrupted frequently by Vito selling papers or combs or candy.
It was wonderful to hear from him, to listen to his wit ("You cut me to the slow," he said, rather than "to the quick"), to remember all the things that made me love him in the first place: his irresponsibility, his kindness, his humor.
Vito works at the hotel two or three nights a week and earns $25 a night, enough to keep him going to the movies and to the theater every Saturday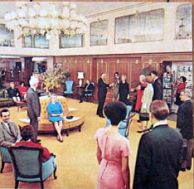 night. He says he has only two friends now – Billy and Ron are their names – and he prefers it that way. He no longer sees Joey or Nancy but speaks to Karin occasionally.
It's the amazing thing about some friendships: how you're just able to pick up where you left off months before. Vito complained about chest pains, and I told him that as long as he's still got Medicaid, he should get them checked out.
There was a lot of gossip, of course, and Vito told me about meeting Ronna, whom he likes a lot. Vito said to her when they met, "Not to bring up a painful subject, but do you ever hear from Richie?" and she said, "Oh, that subject's not painful at all."
His sister Stella is in Florida, his brother Jo-Jo has a job and a girlfriend, and his mother is as great as ever. He said he felt bad about not calling me, "especially since you were the only person who was good to me when I was sick."
We promised to call each other soon, and now that I know Vito's hours at the Abbey-Victoria, I can surprise him at work – the way we used to surprise Mara when she worked at Alexander's.
I slept deliciously, dreaming of a very seductive Shelli playing Jimmy Carter's mistress in a 1940s movie directed by the film critic Andrew Sarris.
My car wouldn't start this morning, and now it's dead in front of the house; Marc says it's the starter and said he'd fix it later.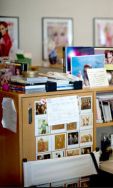 I met Alice and June at the Seventeen office at noon today; for a change, I got all dressed up and I know I looked pretty sexy. Alice took me around the place, showing me the test kitchens, the art designers, the fashion editors, introducing me to some nice people, as well as to Hilary Cosell.
We had a delightful, chatty lunch in The Goose & Gherkin, a spiffy restaurant next to Lutèce, and I felt as if I were an elegant New York magazine-type person like them.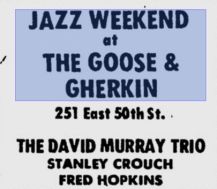 June is very nice, pretty in a no-nonsense way, fast-talking, and rather oblique. Just before I arrived, Alice had a contretemps with Hilary, who's very sarcastic, and we discussed that for a while.
June gave me three issues of The Flatbush Tenant and promised to send me a check for my story. It turns out that June knows Prof. Goodman, who told her that when Slade was an undergraduate, he plagiarized a Malamud story and handed it into Goodman's creative writing class.
Slade, J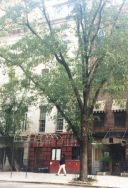 une says, is "a classic failure" and she doesn't believe in the existence of the novel he's supposedly been writing for years. I was forced to agree with her. As a freshman and sophomore, I used to admire Slade, but now I've surpassed him as a writer; it makes me sort of sad.
Alice, June and I discussed writing, of course, and it felt wonderful to be able to converse intelligently on the subject with two other people. Too often in these last months, I've forgotten that I am sociable and bright and witty and expressive.
And I feel good about myself: June said Prof. Goodman told her I was "the golden boy of the MFA program." And then she said, "Looking at you, I can see why."
---
Monday, September 6, 1976
It's almost midnight. Labor Day is just about over, and with it, another summer is gone. The summer ended nicely tonight, as I was with friends.
Mason came over at about 7:30 PM; earlier, when he called, I invited him over. Mason looks good: his hair is cut shorter than usual, and he's got a nice, trimmed beard. I let him read my stories, and he particularly liked "Peninsular People," of course.
He found out he won't be subbing this year after all. But Mason says maybe that's a good thing, that he should get a regular job and go to graduate school at night.
Last week he had an interview for a teaching job in Connecticut, but he didn't get it. Today he went to an agency that was open despite the holiday, and he's got interviews lined up later in the week.
We went for a ride, not really knowing where we were going, when Mason suggested we might drop by Libby's. He said Libby told him she got my postcard. When I said that I didn't know he was seeing Libby at all, Mason said was over there just a couple of nights ago.
I really wanted to see Libby again, and as we turned up 9th Street, it was wonderful to find Libby, Brendan, Wayne and Angelina playing frisbee. Libby shouted, "It's Richie!" and came over and kissed me. She didn't realize I had brought Mason until he got out of the car.
We joined the frisbee game, with Wayne, Angelina and Mason on one side of 9th Street and Libby, Brendan and me on the other. It felt good to be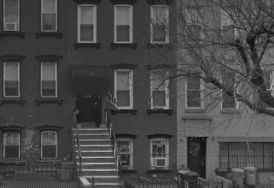 playing in the dark. I'm very lame, but I laughed a lot and worked up a slight sweat which felt nice in the cool evening air.
It really did feel like autumn, with Mason, Brendan and me wearing crew-neck sweaters. After the game, we sat on the stoop and smoked a joint. Sitting next to Brendan and Libby, I gathered they were going somewhere and that Mason's presence made that a bit awkward.
But Libby took Mason aside for a personal talk, and everything seemed smooth on the surface: Libby and Brendan went out to dinner, and Mason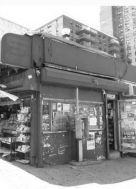 and I drove Wayne to the candy store on Fifth Avenue to buy a nickel bag of dope.
The remaining four of us went up to Wayne's room (which is more like a dirty and dusty but lovable attic) and smoked several more joints. I'd forgotten how pleasant getting stoned with friends is.
I didn't realize I was wrecked until I started telling a story about someone "building money and running out of a bridge." I repeated it, and it still came out wrong. We listened to a Beach Boys concert, which seemed appropriate because Mason went surfing on Beach 90th Street for the first time today.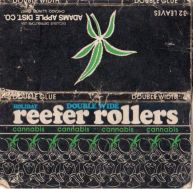 Wayne and Angelina are still in their special high school for kids who can't take a classroom and they're still so cute together although they actually use the word "niggers" and say "aks" for ask.
On the way home, Mason and I saw a fire with the flames still going.
This morning, I was eating breakfast when Grandpa Nat came by, bringing his antique clock for Mom. As he and Grandma Sylvia approach the date of their move to Florida, they're getting rid of their furniture little by little.
Later this morning, I went out to Rockaway to visit Grandma Ethel and Grandpa Herb, who were at least feeling well enough to go to Aunt Minnie's in Great Neck later.
Lately, Grandpa Herb said, they've been pestered by a neighbor who's going through a divorce and who comes every day to cry on Grandma's shoulder because, like her grandson, Ethel finds it hard to say no to anyone.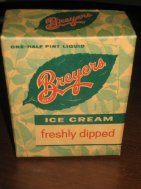 Later in the day, Dad met Alice buying ice cream, and soon after that, she called. Alice said she finally got her work on the articles done. She told me that before June met me, she asked Alice: "Will I fall in love with him?"
Afterwards, when I left The Goose & Gherkin, June's first question to Alice was, "Does he have a girlfriend?"
"No," Alice said. "Do you know anyone?"
June did not. S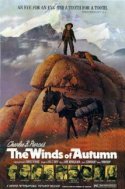 he also said she thought I'd be taller from my voice over the phone.
So, all in all, this weekend turned out to be a nice surprise after all. Now comes the shock of autumn. It will be interesting to see how (not if) I make it.
---
Tuesday, September 7, 1976
Midnight. I should remember this night when I'm feeling down. It's an unremarkable night, yet I feel I am as happy as a person can be. I don't give a hang about tomorrow's depression or next week's black mood. It is tonight that I am alive.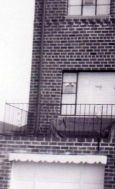 Earlier this evening, I sat on the porch with Dad and Alice. It was dark and we were discussing our dreams – not the night dreams but what we would like our lives to be like. Alice wants to be a rich and famous writer, like Nora Ephron or Tom Wolfe; to go places; meet exciting people; and so forth.
Dad would like to have enough money to do whatever he wanted: to play tennis, to travel, to lie in the sun at the beach.
I said that I've already achieved my dream, that I live it every day. This is my dream. What could I have that could make me any happier? Nothing, I think.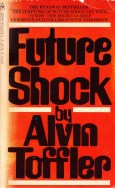 I hate to sound like a gloop (a gloop?), but I know that while a professorship, my own home, financial and critical success, and true love might make my life different and perhaps more enjoyable and interesting, right now I'm doing everything that I want to be doing.
Now I know that's not exactly true, that it's not quite what I mean to say. What I'm trying to say is that with things as they are, I'm the happiest I could possibly be. And the only way to live life is to live in the present, in reality.
It's not a pretty world; life is unfair and sometimes cruel. Still, I persist in recognizing living as the best experience offered to me. Oh, this all sounds so snotty and pretentious and just proves what I always say about the really important things being untranslatable feelings.
But I am happy. I felt useful today. I worked at the Fiction Collective. I talked with friends and family. I saw more of my work in print.
I missed see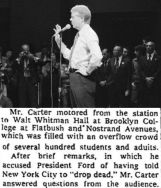 ing Jimmy Carter at Brooklyn College today – no, silly, that didn't make me feel good; this is reportage that I'm switching to over here.
On campus I saw Craig, who was not impressed by Carter. He's looking for a job in personnel management. Craig is on unemployment now but can't stand to be idle; he wants to get his career moving, and I guess more power to him.
I ran into Mark Blackman, and Leroy, and Dean Smith, and Prof. Fichtner, and the security head John Scacalossi: it was a pleasure to see familiar faces on campus.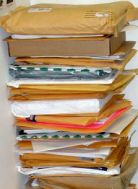 Gloria said that Jon and Peter will be coming in tomorrow. Today Gloria and I went over all the manuscripts we have and their current status; we agreed that some change is needed in this area.
At present we're circulating 25 manuscripts among fifteen Collective author/members, and we're still using my old system of a chart and index cards and files. It's like running a corporation with candy-store bookkeeping.
Today when Gloria rested her head on her desk for a moment, she lo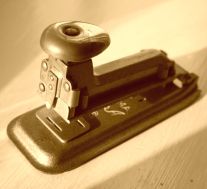 oked almost as if she were ready to give up. Frankly, I'm surprised that she didn't reach her breaking point sooner.
Today was the limit, though: we ran out of jiffy bags, scotch tape, staples and inkpads, and we couldn't find names on our mailing list labels. The whole uncertainty concerning the move has thrown everything into a state of chaos.
At least we did have a pleasant lunch, as usual: we sat outside but stayed clear o
f the bees.
When I got home, I found that The Westerly Review #2 had come out, and I was very pleased to see that they had printed both "Robin, Remontant" and "Glen Cove By-Pass."
I can't bear to read my work, but from a few stolen glances, I can see they looked good in print. I was pleased to be in a magazine with Thomas Michael Fisher, Lyn Lifshin, A.D. Winans and the other small press "names."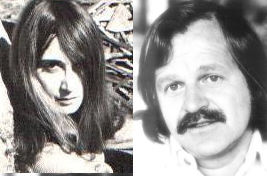 Dana Neugent sent me his usual kind letter;
I'm very fond of him. In return, I sent Dana some fiction for future issues, too. I don't care how people see my work; at present, I'm satisfied with my seven published stories and I feel I've accomplished a lot. Right now I'm ahead of where I expected myself to be.
---
Wednesday, September 8, 1976
I must be a madman, for I am content with my life. At this moment, 6:24 PM EDT – and who can speak of any other moment? – I feel fulfilled. The only thing I would like is to teach a course at LIU this term. But while I still have hopes, I'm not optimistic.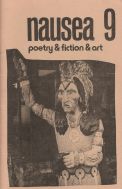 Still, I feel that something will turn up. As for my literary career, as I said yesterday, I think I'm ahead of schedule. The two acceptances I got today were almost routine: "The Life of Katz" will appear in Nausea, a California magazine, and Peter told me he selected "Au Milieu Intérieur" for the Statements 2 anthology.
At this point in time, I'm just grateful for the chance to work for the Fiction Collective and feel useful, while at the same time I have a legitimate reason to be on the Brooklyn College campus.
I had thought I'd be feeling very low now because of not being a student, and I'd been worried about, yes, going back into my old neurotic shell. Now
I see that it's not going to happen. Dad thinks Jon and Peter are using me, but I feel the opposite is true: even though I'm not getting paid, I'm learning so much, making contacts, feeling useful, and it's easing the transition from student to "real person."
These past couple of days have been critical for me: the first days after the summer, when I proved to myself that I'm not going to retreat from the world and from an active, productive future.
These days have been full and interesting and satisfying, and for now, that's all I can ask. Dad can put me down, Alice can put me down, the world can put me down – but I know what I feel, and after all this time, I trust my feelings.
Gary called: he's upset with piled-up work, car troubles and pre-wedding jitters, though a weekend in the country soothed him some.
Alice came over with an article she'd written for Women's Week in which she expressed scorn for those seeking psychotherapy; like many of Alice's pieces, it was facile, judgmental and rather ignorant.
I've learned lately that she is nowhere near being an intellectual, and she's not in touch with what seems to be going on inside her. Of course, I love her dearly despite her pushiness.
Last night Alice, who's afraid of rejection, asked me to call Jim and ask if he would see her. I refused. The night before she wanted me to "get rid of Mason" so she might come over, not considering that I might want to spend the evening with him.

This morning I was at the Collective "office" early. Gloria and Lethe (her name's not Lee) were there, and in short order, Peter and Jon arrived. They went to see Ethyle Wolfe about office space, and then the five of us went to lunch at Campus Corner.
It was a great meal (which the Collective paid for, by the way): genial, full of witty conversation, humor and camaraderie, just like those LaGuardia Hall lunches years ago – except I was with professors, not students, and I was their equal.
Peter and Jon are now simply Peter and Jon. I don't think of them as superiors or former teachers but as colleagues, and I know I have their respect.
Gloria and I laid it on thick about our horrendous summer at Schermerhorn Street (a wonderful book title, by the way), and we joked and talked about new ways of setting up a system for the manuscripts.
My title is now "Editorial Assistant," which sounds nice, at least, and which might look good on a résumé. Back in Boylan, while the others did the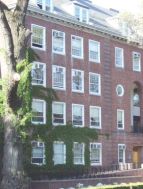 books, I concentrated on my own work.
Later, we had a general discussion about various items, leaving at 4 PM after waiting for John Ashbery to arrive (he needed the key to the office). Julian Kaye was all flustered about something or other, but Jon finally shook loose of him.
I drove everybody to the Newkirk Avenue station and came home to lots of yummy mail: my Nausea acceptance, the New School catalogue (if only I could afford to take those courses) and the application for the Ph.D. program at Rutgers.
---
Sunday, September 12, 1976
It's only two hours into Sunday morning. I cannot sleep. I do not want to take a tranquilizer and I do not wish to lie in the dark with my eyes open. At this point in my life I do not know what to do except write.
Writing strikes me now as a funny, absurd gift to have; it is very unpractical. If only I had a talent for salesmanship, for seduction, for accounting or for gaining tranquility.
On September 9, I decided all my unhappiness stemmed from frustrated sexuality. On September 10, I knew it was only a meaningful job that I needed. On September 11, I was sure all that was missing from my life was a place of my own, a new home. What is the answer? (Being a Jew, I must respond: What is the question?)
But now it's September 12, 1976, and I still wonder what it is that I lack. What has made me different from other people so that I do not think and
act and feel like them? Sometimes I wonder if I am not a strange sort of mutant trapped in the wrong time, place and body.
I gaze out the same window for twenty years and I wonder what it would have been like to have been someone other than Richard Grayson. Even writing my name now seems strange. When I see "Richard Grayson" in print, I don't connect the name with my maze of feelings, the face in the mirror, or this body I am temporarily using.
If only suicide were still an option, a "viable alternative." But it's not. I may envy Kenny Klee and those others who succeed in self-obliteration, but I'm afraid my talents don't lie in that direction, either.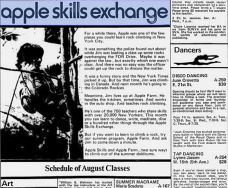 I am a useless appendage on this planet. I cannot hope to write a fraction of a fraction of what this life has been. In the past three days, I've left out so much: a ride to Philadelphia I'd planned cut short by a torrential rain; a job interview as a writing teacher for the Apple Skills Exchange; an invitation to a PEN party honoring Jon Baumbach and my thinking I'd see Martin Tucker there and maybe have a better chance for a teaching post at LIU.
I did not record a dream I had of Mrs. Ehrlich and Grandpa Herb and Jonathan-as-a-baby being with me in a sort of fairyland version of New York, as we attended conventions of giants and ate breakfast cereals right out of the box.
I did not tell how I stepped in shit on West 96th Street, or about the litt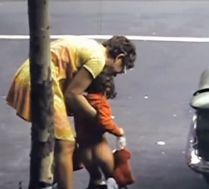 le boy who, not looking where he was going, banged his head against my parking meter on West 4th Street.
I left out Dad's generosity and Mom's concern for my well-being and Jonny's polite knock on the door and Marc's gentle joking.
I left out so much – partly by design, but a great deal because of the simple inability to express every fleeting nuance of feeling, every observable action, every story I read in the newspaper, every TV commercial I watched, every fantasy I masturbated to, every piece of shit that has (literally) come out of me.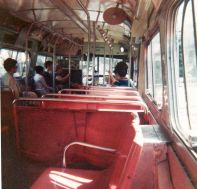 I cannot move or act; I have effectively paralyzed myself with words and endless analysis. Yet not even that last sentence is true, for I've managed to work: to write a story about my visit with Shelli ("Passengers on a Bus") – and to enjoy a few hours – and to exercise and be a friend and make my bed.
Am I evolving towards something here, or what? Or what. Or What would be another ideal title for my autobiography. If it were possible to produce a book each day, my autobiography would now be in its 3,000th version.
Each new day it would be out of date and I'd have to revise it. Today I would devote a chapter to my acne; tomorrow that might be a footnote in an entirely different chapter, one devoted to my preference for Bic Accountant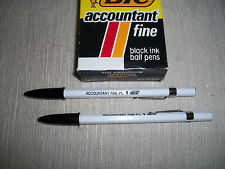 Fine Point pens.
Or there could be a chapter on how I feel about autumn or what I remember about the fifth grade. But, you see, this all leads nowhere, and that is precisely the direction I'm traveling here. Despite that knowledge, I keep sticking around for the ride.
In an hour, I would like to be dreaming.