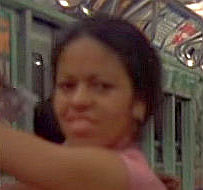 Wednesday, June 2, 1976
3 PM. I live my life. Is that a peculiar thing to say? But I do: I came to that conclusion this afternoon. The past 25 years (minus two days) have been an infinitely rich experience, a learning process, and a time of much to be grateful for.
At times I think I am the luckiest man who ever lived. I've had so many riches bestowed upon me, much more than I ever hoped to deserve, and all the hard times were well worth it.
So, I've made my decision: I think I shall stick around for another 25 years. It will be interesting to see what happens: the advances, the reversals, the tragedies and the triumphs. The world is a marvelous place, and it's a privilege to have lived this long.
At this moment in time, I have everything a human being could possibly want, and I need nothing else. I know that despair may be just around the corner, lurking there with boredom and discontent and frustration. But experience has taught me that life is good.
Perhaps I am naïve and my faith will be severely shattered by some holocaust. But for now I'm really all right.
I suppose most people would say I haven't lived at all, that it's been 25 years of an insulated, detached, out-of-the-mainstream existence. I've never left my parents' home; I've hardly traveled; I never married or had children; I've never made any kind of money; I've been a neurotic recluse. Yet for me, each day I can write in this diary is good enough for me.
I had another story accepted today, this one by Mark Berman, editor of Bowling Green University's Armchair Press.
The story they took, unbelievably, was "A Letter to Brian," which is so very personal I can't imagine anyone but me reading it. And I don't think I could bear to read it again because it would be so painful. A part of me hopes it will never appear in print.
Last evening Dad took Marc and me to buy suits for Cousin Scott's wedding. I feel so absurd wearing a suit, something I've done only three or four times in my life: at my bar mitzvah, and Marc's, and at Kieran and Sindy's wedding, and maybe a couple of other times.
Though I made the whole thing into a joke and though Dad tells me I have no fashion sense, I can tell that the three-piece Pierre Cardin navy blue suit I bought is really a beautiful suit. Only I don't see the sense of spending so much money on a piece of clothing when one could buy food, books, or pay rent with it.
Yet everyone has their own standards for these things. When I ran into Billy Sherman coming out of the bank on Avenue J and Coney Island Avenue today, he looked so well-dressed in a fancy suit and tie, with a beautiful watch and everything. (My watch is one I got in tenth grade and it keeps terrible time – but then I wear it only when I teach.)
Of course, Billy's a funeral director, and so he couldn't wear jeans, a work shirt and sneakers like me. Bill's very nice, though: we talked for a long time about his going to Brooklyn Law School at night and about the CUNY crisis.
Last night the Board of Higher Education voted to impose tuition at SUNY levels, and hopefully the legislature will act quickly so that the colleges can open soon.
When I spoke to Marie at her office today, she told me she'd heard of the CUNY closing while watching TV at a bar in Bermuda on Friday night and that the rest of her weekend vacation was ruined by her worry about the GSO Awards Dinner, the newspaper, Junction and everything.
Passing the college on my way back from Avenue J, I was saddened at how desolate it looked with everything gated up like that.
Grandpa Herb and Grandma Ethel sent me a birthday card and a check for $15, which of course they shouldn't have. When I called to thank them but say the money wasn't necessary, they said they'd continue to send me birthday money for as long as they live – and Grandpa Herb added, "I hope I can give birthday money to your children as well."
They want me to give them a great-grandchild, but even if I don't, they still love me with an intensity I hope I can repay someday.
---
Friday, June 4, 1976
4 PM. At this time of day, 25 years ago, my life began.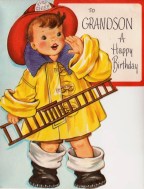 I was about to sunbathe in the backyard a couple of hours ago when I felt a wave of nausea coming from the pit of my stomach completely engulf me. I went to my room, turned on the air conditioner and sucked on ice cubes.
The nausea hasn't passed yet; it's still with me. But I know what it is. I'm a veteran of this war, and even though the last attack was a long time in the past, I can still recognize the cold nausea of anxiety when I feel it: an anxiety attack.
Even a 25-year-old college teacher and writer can have an anxiety attack. It's like some immigrant grandparent reminding you of your roots. And it's a good thing, too, I think. It will ensure that I never get too big for my britches.
I'll never be an egotistical maniac and forget who I am or where I come from. In many ways I am still a phobic adolescent. And the nausea is terror, too: the stark fear that over one-third of my life is over (and perhaps that's being overly generous) and I've got nothing to show for it.
Writing is my religion, my one hope that I can transcend death and time through words. But in the grip of nausea, I know for certain that writing, too, is useless. And I feel the old need to grasp onto something: a mother, the furniture, my own body.
I feel despair but not depression; I know that there is good reason to feel the despair. It is not irrational. This is what it is like to be a human being. Or this is what it is like to be Richard Arnold Grayson, né Ginsberg; I can't answer for anyone else.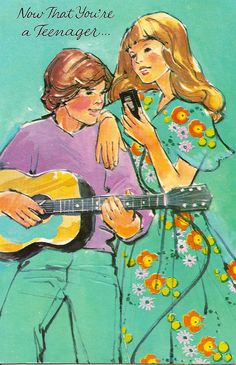 If I had had my druthers, I might have chosen to be someone else, or more probably, I would have asked if I could be a dozen different people. One of the tragedies is that we get only one life, and I can sense, in that first moment of nausea, the fragility of my life.
I'm so scared, but at least I can function and at least I do not feel so ashamed of my fear anymore.
Dad asked me, "How does it feel . . ." and I stopped him, saying, "Please don't ask that. Not like when I turned six and Aunt Sydelle asked me how it felt and I said, 'About the same as five' to the guffaws of the family."
And I told Dad, "You wouldn't like it if next month, when you turn fifty, I ask you how it feels."
"That's for sure," he said.
I remember writing an essay in fourth grade about my 25th birthday. I think I wrote that I would be married and wealthy and living in Connecticut and in the state legislature or something.
If I had answered Dad's question, I might have said, "It feels disappointing." As if I expected that by some magic, overnight I'd turn into an independent, well-adjusted, loving adult.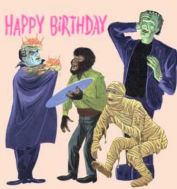 It's interesting that all of my dreams last night were of anxiety and childishness. In one, I was a student in Dr. Economou's class, worried because I had cut so much. How much closer is that to the real me than it is to me as Economou's self-confident English Department colleague? Yet I know there is no "real me."
Well, there's no magic in this life, and while I've been sanguine all this week, today I feel the uncertainty of my life very, very deeply. Wrenching changes are about to happen, and I'm now in limbo, waiting for them to happen, and I don't know what's coming off, and I live only one day at a time.
Yesterday I wrote two good, solid stories and had ideas for six more, but today I am barren, utterly spent. And there's no contradiction between yesterday's zest and today's numbness – unless I myself, after 25 years, am that contradiction. That remains the final, very distinct possibility.
---
Saturday, June 5, 1976
4 PM. So yesterday afternoon I lay in bed several hours and finally decided to go off and have dinner by myself. Mom had said the family would take me out, but Dad and Jonny didn't get back from playing golf in time, and I was hungry and angry and feeling sorry for myself because I had to have my birthday dinner alone at the counter of the Floridian.
I still had some left-over nausea, and I was seething with resentment, deciding that ultimately I could count on no one but myself.
Then I realized that I had hit upon a truth, but not an angry truth, just a truth I had learned in therapy. I said to myself: "A person is responsible for his own moods. It's entirely up to me whether I'm happy or sad. I've been in this restaurant many times with many different people. But I came into this world alone, and I expect to go out of it alone, and there is no reason that it's strange to be alone on my birthday."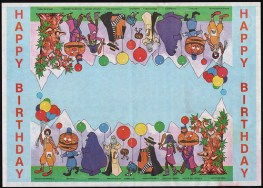 That made me feel better, and one small act that showed me I had some control over my environment – I told the waitress my hamburger roll was stale and she got me a new one – turned the corner for me.
After dinner, I drove out to the beach. The night before, I dreamed that instead of the boardwalk ending on Beach 126th Street, there was a kind of an Aztec pyramid or Babylonian ziggurat leading to the beach.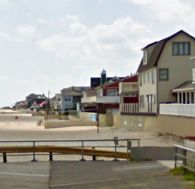 So I stood at the edge of the boardwalk on Beach 126th Street, as if to confirm reality and yet also to make good my dream. It was 8 PM but still light out.
Trucks were delivering garbage pails to the beach. Irish teenagers were preparing for a beach party by lighting a fire. Little Kevin Klee rode his bike up on the boardwalk and we said hi to each other. The surf rolled in, the ocean an odd metallic blue color.
One cute boy about 18 or 19 stood near me, started to go away, looked back and saw that I had turned to watch him, returned and said, "Beach party tonight?"
I said I didn't know, looked at him in his green tie-dyed sweatshirt and his blue jeans and sneakers without socks.
He said something unintelligible and I turned away and he went jogging off with very funny, almost jolly gestures. I watched him until he disappeared, knowing that if I'd given him the slightest encouragement, I might have made a friend.
But I wanted to be alone with my thoughts at the beach. The light from Ambrose Tower was flickering steadily. I could see, down the block, Mr. and Mrs. Klee in their garden, talking quietly; I wondered if they were talking about Kenny.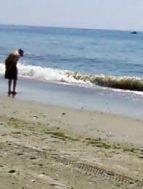 Old Jewish people were dressed up for the Shavuoth Sabbath, and I heard one old lady say to an Irish man as they parted, "You never know. Make the most of life."
They must have been talking about someone's sudden death, but I felt the words were directed at me in particular. I left the beach with some regret, but it was getting late and I wanted to get back to Brooklyn.
At the last traffic light on the Boulevard, Ivan's younger brother pulled up next to me in his car. Looking at him, I saw that he had grown a mustache like Ivan, and he looked so much more mature when I knew him, when he was just a boy.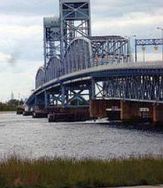 He raced past me over the bridge. I figured he was driving so fast, he must have been in a hurry to get to his girlfriend in Brooklyn. I tried to catch up to him, but I couldn't do it and finally I thought, Let him go. Let it all go.
Back home, I was starting to write down my feelings, hoping I could turn the day's events into a story called "The Second Quarter-Century," when Dad came in my room and said that Shelli was on the phone and wanted to talk to me.
Shelli? Then I remembered the silent phone call I had gotten earlier in the day and how for a moment I thought it was Shelli, and then thought, No, it couldn't be.
When I got on the phone, she sounded nervous, talking quickly, saying she'd gone to the dentist across from Kings Plaza and thought of me. Shelli was in town visiting her parents; she had to get out of Madison for a while.
"Shocking news," she said. "Jerry and I have decided to live apart come September."
I wasn't shocked, I said.
"We're not doing anything legal, because there's no point in that." And then she asked how I was and what I was doing, and said that Marty and Ruth had come to Madison and they mentioned how well I was doing, teaching and writing, doing better than most people.
"You're the only one out of everyone who stuck with what he really wanted to be," Shelli said.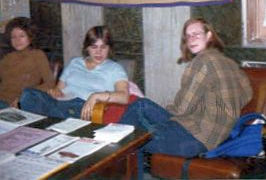 And we started talking about people, with me telling her what Ronna and Avis and Mikey and Gary were doing – and somehow I mentioned that it was my birthday.
"Oh, you're kidding! You must let me take you out for a drink!"
"I don't drink."
"Well, coffee, then."
I must have wanted to see her because I heard myself telling her to come by at 10:30 PM to pick me up.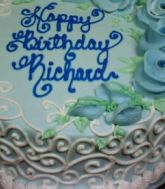 Downstairs, I blew out all the candles on my blue cake with yellow icing. I opened my presents – a Lacoste shirt, a new wallet, some stationery – and kissed Mom, Dad, Marc and Jonny, and we ate the cake.
Kind of nervous, I waited outside on the porch for Shelli, wondering what she'd be like and thinking this was like a fantasy: the girl who jilted you coming back after so many years – on your 25th birthday, yet – to tell you she was leaving her husband, the man she left you for.
Finally, she pulled up in her parents' car, apologizing for being late, telling me she had to deal with "three hysterical phone calls" from Madison.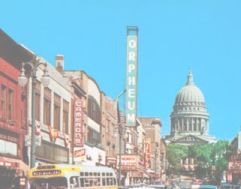 One was from Jerry, telling her there was something wrong with her unemployment insurance. Another was from Judd, her lover, who said that Clint, Jerry's lover, locked himself in the bathroom, lighting black candles with pictures of Jerry on it.
Over coffee and fruit cup at the Ram's Horn back in Rockaway, we chatted. Shelli has lost about 65 pounds, and she looks very well: she's got a pretty face and now she doesn't have to make her own clothes.
She told me she came to New York to break the news of her separation to her mother, who took it well, for while her mother loves Jerry, she knows he's gay and she hopes they'll both be happier apart.
Now they are living in a two-bedroom apartment, Jerry and Clint in one room, and she and Judd in the other. Tonight's crisis was precipitated when Clint, his lover, slept with Judd, her lover, and people declared war on Clint on Shelli's behalf.
I told her it all sounded stupid to me, and fairly boring – I'd heard about this "declaring war" shit before from Elihu – and Shelli, seemingly surprised, said I was the first person who reacted that way, being neither "turned on" or "turned off."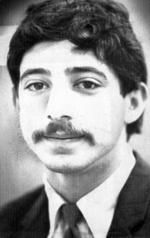 Jerry is rewriting Madison's welfare laws for the administration of their friend Paul Soglin, the mayor. That seems appropriate since Jerry and Shelli have had a lot of first-hand experience with welfare.
Leon is Shelli's best friend and is now going for an M.A. in linguistics. Shelli herself, tired of the real world, hopes to finally get her bachelor's degree and will start college as a Comm Arts major the day she gets back to Madison, June 21.
She kept saying she's going through a lot of changes now, that she's in therapy "for the zillionth time," that after two years of never being lonely, she wants to try it. In New York now, she's alone for the first time, and she wants to live alone in Madison, without lover or husband or parents.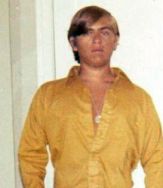 Shelli said she wanted to see me because I was "a year in my [her] life," a point of reference. She said many things: that I was "so Jewish" and "very blunt" and "nasty . . . the first person I've wanted to be bitchy to in a long time."
She said her father just reads now and is off Lithium and is very quiet; her mother would like her to move back home. She spoke of Sindy and Kieran in Seattle and how well they're doing.
And she said she'd love to see her oldest friends from Meyer Levin Junior High: Ronna and Ivan and Stacy. From the day she married Jerry, Shelli said, she knew she could never have his kids, but she does want kids.
We drove around her old neighborhood in East Flatbush and she said she felt nothing. She said she lost all the weight through "starvation and speed." She told me I was pompous.
When I said how happy Avis was in Germany, she said, "But what will she do when it's over with Helmut?" and I was forced to agree with her.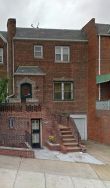 When I asked her if these people in Madison ever considered that it was nobody's business who slept with whom, she said, "No."
She said she wanted to pinch my cheek and I said, "Please don't," and she told me she wanted to read my work and I said I'd give some stories to her another time.
And when we parted, she said she'd call, and I stood far enough back so I couldn't be kissed.
---
Monday, June 7, 1976
9 PM. Shelli's visit on Friday night was definitely an interesting life experience, something I wouldn't have missed. It just shows you that interesting things pop up out of nowhere.
It was strange being with Shelli again after so many years, but I was relaxed rather than uncomfortable. And I couldn't really relate that woman sitting across from me in the diner in Rockaway to the girl I loved five years ago.
I bear her no malice, but I guess I was a little sarcastic. All in all, it was a positive experience for me, and I think Shelli's on the right track; that, too, gives me hope that we all get there in the end.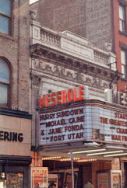 On Saturday night I went to the movies with Alice, who's always fun to be with. Eating fake (Weight Watchers) ice cream, we sat through a double feature, and then I told her all about Shelli. (Alice and her mother think Shelli's crazy.)
On Sunday morning, I decided to throw pride to the winds and called Ronna, who wished me a belated happy birthday and told me she hadn't had a chance to call because she was terribly business with a computer convention at the Coliseum and training her replacement on this last week of work at Telenet.
Ronna told me she had a dilemma: Susan was supposed to call from Paris to get certain information about their meeting in Montreal in two weeks. The call had been scheduled for a long time, before Ronna knew she'd have to work.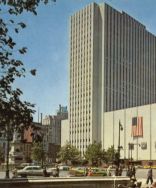 She had a great deal to do to get things ready at the Coliseum, but she couldn't leave the house because Susan would get frantic if no one answered the phone. (Ronna's mother and sister were away).
So I, the gallant knight ex-boyfriend, stepped in and volunteered to stay in her house and wait for Susan's call so that she could leave. At first, Ronna said she couldn't let me do that, but I convinced her, and in a few minutes I was on my way over.
When I got to Canarsie, she gave me a birthday card and some hugs and kisses and promises of more; she also gave me her information for Susan and said I could have the run of the house.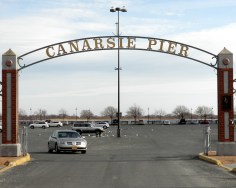 I told Ronna about seeing Shelli and mentioned that Shelli wanted to call her ("my oldest friend," Shelli said) and Ivan as well. After that, I shooed Ronna off and relaxed in the Caplan house for a few hours, reading, attempting to write, fending off calls from Susan's increasingly hysterical mother.
The dog behaved himself, and I felt comfortable all afternoon. At about 4 PM, Susan called, explaining that there'd been a telephone operators' strike in Paris. She was surprised to hear my voice, of course, but when I explained the situation, she was glad I was there to give and receive the information.
Susan said she was having a wonderful trip, and I wished her a good Atlantic crossing on the ship. Immediately upon hanging up, I phoned her mother, who breathed somewhat more easily yet had already worked herself up into a migraine.
I spoke to Ronna at the Telenet office, left the data for her, and locked the door behind me, glad to do a favor for Ronna and really hoping to see her next weekend.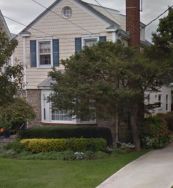 Last evening I drove out to Cedarhurst, finding Grandpa Nat and Grandma Sylvia there. I had not seen Monty for months, and the drastic change in his appearance is astounding. He's become an old man, with a lined, grey, tired face in place of his once-robust appearance. And he speaks with a very high-pitched voice, a result of the chemotherapy.
He looks like, in the cliché, "a shadow of his former self" – just like Uncle Ralph did towards the end. I only hope Monty can stand the strain of Scott's wedding in two weeks and his daughter's wedding the following month.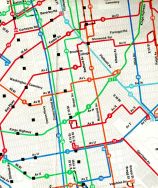 Today Sharon and I took the express bus from near her house to Park and 34th, to George Braziller's office in Manhattan to weed out poor entries in the First Novel Contest, something I've been avoiding doing before Sharon offered her help.
The boxes and boxes containing the manuscripts were an overwhelming sight, but Sharon and I found we could eliminate the awful ones almost immediately by reading just a few pages.
There were the obviously ludicrous entries, such as Mark Threiss, R.Ph. , whose author prefaced by book by saying that he hoped his novel would "do for the pharmacist what The New Centurions did for the police."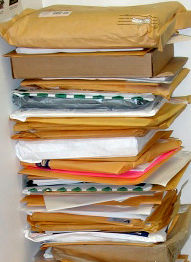 That novel was so funny ("'Pharmacy has been my whole life,' Mark uttered nobly") that my sides nearly split from laughter. Other entries we quickly rejected included murder mysteries, novels about Henry IV, poor women's lib novels ("My entire consciousness-raising group urged me to submit this"), Westerns, and all Bicentennial themes.
I'd say we left only about one out of every seven novel manuscripts for the judges. Everyone at Braziller was very nice, especially Minda Tessler, the editor in whose office we worked.
We sent out for lunch, and Sharon and I worked until 4 PM, when we caught the express bus back to Sheepshead Bay. I noticed Gary at the 23rd Street stop, but he was waiting for the express bus to his neighborhood, and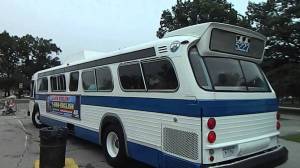 as frantically as I motioned to him, I could not get him to see me, as I could have driven him home once we got to Brooklyn.
Sharon was pleasant company, but I think I'll stick with the subway from now on; the express bus takes too long, and it's not worth $1.50.
When I got home, Jon Baumbach called, and he seemed pleased that we finally got over to Braziller. He also told me there's going to be a pro-CUNY rally tomorrow at City Hall. It felt funny, his calling me, but Jon said he'd stay in touch.
After dinner this evening, I went over to Marie's house to pick up some copies of Junction, which had originally been delivered to Donny's place.
Marie has a lovely house, and I stayed there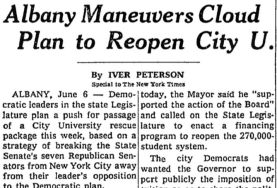 a while, talking to her about the plight of her city agency – they don't know if they're going to exist after June 30 – and CUNY. (Marie couldn't attend a meeting President Kneller called yesterday.)
The state legislature should act any day now, but the colleges will have to open soon and end this chaos. My graduation was supposed to be tomorrow.