Monday, December 15, 1975
3 PM. I'm alone, in Grandpa Herb's apartment, feeling very confused and feeling very unsure of what I am going to do next. I don't know if I've done something very foolish or very necessary. I just know that at the time, I felt the need to be alone and away.
It was such a frustrating morning. Mom kept asking me to do a million favors, and I couldn't refuse because I felt guilty about her and Dad having to pay my tuition. I couldn't even ask them for money to pay for my new glasses, so I had to take the money out of my savings account, leaving very little money there.
I went to Dr. Eschen and got my glasses and came home, my whole body feeling funny because of the distortion of the new lenses and frames. Within ten minutes, I was hit with a rejection from Mademoiselle (yes, the rejections still hurt), and then, as Mom was leaving to take Jonny to school, she asked me to drop off some forms at the dentist.
Lately she's been asking me to do this errand and that one, as if I had nothing else to do with my time. But I agreed, and I was going out the door when she told me that the United Parcel man was down the block and I should wait for him, as he had another one of his endless packages from A&S to pick up.
By this time I was fuming, and I got even more furious when the truck passed the house by. I put my coat on and was walking down the block to the dentist when the guy from United Parcel started saying something.
"WHAT?" I screamed, and it seemed that everyone on the block turned to look at me. He gave me a dirty look, and yes, I went back to the house to give him the parcel and to get some abuse from this jerk.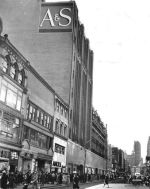 When he left, I was so furious that I slammed the wooden door back very hard, making a hole the size of a quarter in the door to the bathroom (from the lock of the front door going into it).
I just pictured Mom's reaction and her threats and her possible retaliation by destroying my stories or diaries, and how much abuse I'd have to take, and how I couldn't stand living in that sanitized, regulated house – and I grabbed a suitcase, literally threw everything I might need into it, and took off.
I came to the apartment here, where everything is pretty much covered with plastic and paper. Aunt Tillie has the key, but I haven't seen her yet. I guess even th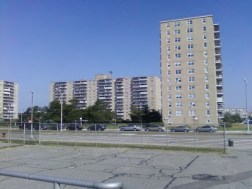 is small effort exhausted me emotionally, for I lay down in the bedroom and slept for ninety minutes: a hazy, light sleep, but it was needed to restore my strength.
There's no food in the house, and it's going to be pretty depressing staying here, and I feel funny doing it without Grandma Ethel's permission, but here I am – for the moment, at least.
It's like that time I went to the Holiday Inn for the night. No one knows where I am, and I need that. Maybe I'll be able to come to terms with myself after a while. I don't know. It really would be so much easier to go back home, and maybe I'll do that, but for the moment I need to stay here.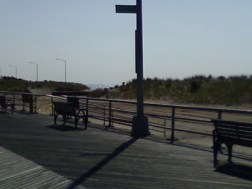 I've got to sort things out and decide just what I want and where I'm going. After 24½ years, it's about time I made some tentative step toward leaving home. I remember what Rochelle Wouk once told me: "Whoever said that growing up was going to be easy?"
I had lunch at McDonald's and then sat by the boardwalk, watching the waves roll in, feeling the mild breezes of an unseasonably springlike day. If only I didn't have my teaching responsibilities at LIU, I'd probably be in another city now.
Of course, in a way it's exciting: like starting a new kind of existence. At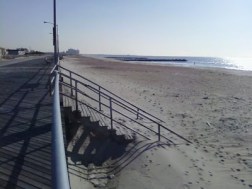 least for a little while, I want to be very selfish. It's not a nervous breakdown, because I know what I'm doing – or at least I have faith in myself.
I just need a little time to get my head together. I know something's very wrong, but I'm not sure what it is.
---
Tuesday, December 16, 1975
1 PM. I'm home again, and all is forgiven. Or whatever. Actually, when I came home today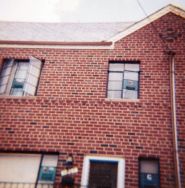 after teaching at LIU, Mom said she and Dad were just puzzled by my absence.
By this time, Mom said, I've done so many things around the house that a little hole in the bathroom door is something she takes serenely, as a matter of course.
Dad went to the college to pay my tuition bill yesterday, and I feel bad about making him stand on line with a bunch of graduate students. But it's over now, and I won't feel guilty. I feel more sheepish than anything else, except maybe exhausted.
But I won't say that I'm sorry for getting away for 24 hours; I needed to do it. It's good to remind myself that I can be independent if I have to be, and yes, I have to admit I now appreciate living at home more.
Of course, if I had my own home, instead of just borrowing another's for a day, I'd feel differently.
Yesterday I did my exercises; I did not want to miss them, so I'd brought along my Bullworker. Physical exertion is essential to mental well-being. (Did I just say that?)
I watched TV for a little while, then went to Beach 116th Street, to browse in the public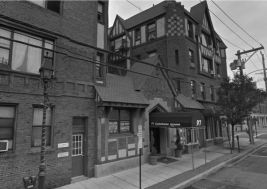 library. It was such a mild night: if raindrops weren't coming down, it would have been gorgeous. I drove into Cedarhurst, intending to eat somewhere in town.
On Central Avenue, I picked up a hitchhiker, a raven-haired girl coming from the public library there. She was very pretty, and her perfume made my car smell very good, if only for a little while.
She told me she was doing a paper on Bruno Bettelheim for class on Wednesday.
"High school?" I asked.
"Yeah."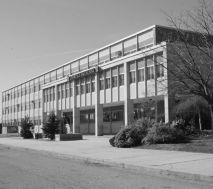 "Lawrence?"
"Yeah. Did you go there?"
"No, I don't live around here."
"Oh. Where do you live?"
"Rockaway." (Notice I said Rockaway.) "I teach," I said shyly. "College. LIU."
"What do you teach?"
I looked at her and said, "English."
She smiled at me, a gorgeous smile. And then Cedarhurst Avenue, her block came, and she got out and I called after her, "Good luck with your paper."
"Thanks," she said. "I'll need it."
I had dinner in the Cedar Delicatessen, taking the booth nearest the window so I could look out at the street. The reflections were weird: the waitress was wiping up a table, but it looked in the window as if she were wiping a parked car.
I think I unnerved the waitress, for she spilled my Sugar-Free Dr. Brown's Cream Soda as she was pouring it into my glass.
I like the feeling of being alone, a stranger making his way in a new town. (What do you expect with my writer's imagination?)
After six years of my gold wire-rims, it's hard to get used to clear plastic frames. And the lenses are stronger, so I'm literally seeing everything that much more clearly.
Following dinner, I went to the Central Theater in town, to see de Sica's A Brief Vacation again. At first, I was the only person in the theater and I had the delightful fantasy that I would have the place all to myself, an audience of one, but that was not to be.
The film was as good, if not better, the second time, and it was especially apropos for me since I was taking my own "brief vacation." The movie let out around 9:30 PM, and I drove back through Rockaway, stopping for some orange juice, milk, and diet ice cream.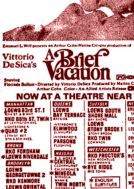 At the apartment, I took a shower and had a snack and got into the bed of my grandparents in the bedroom, figuring that making in the bed in the morning would be less trouble than assembling the Castro.
I always have trouble the first night in a new bed, as getting used to the mattress and blanket and pillows is tough for me. Insomnia prevailed until about 2 AM, and at 6:30 AM, the alarm rang, so I got up and got ready for school, had breakfast, packed my belongings and made sure everything was as it had been when I entered the apartment yesterday.
It was good to be alone for a day, to be completely independent, to know that no one knew where I was (although of course I had called Marc to let everyone know I was okay).
At LIU, I was so tired that I just gave my class exercises to do, to see what their weaknesses are for the final.
---
Friday, December 19, 1975
4 PM on a cold afternoon. In a little while I'm going to drive into Manhattan to meet Ronna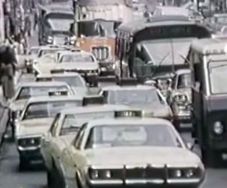 at her office. We'll do something this evening; what, I don't know.
Last evening I called Avis, and her mother answered in her usual dying whine, saying that Avis was at the doctor's because she had a bad cold. Mrs. P said that she herself was in bed, suffering with a bad back and a sore eye and God knows what else; she's been to three doctors already and no one can help her.
An hour later, Avis returned my call. She sounded like she had a cold and said the doctor had given her penicillin. Avis figured the illness was brought on by working in that stuffy, crowded office of thirty people, all reading and classifying documents, "a sweatshop of the intelligentsia, doing work that a well-trained retarded person could do."
Libby's definitely going to England, Avis reported, "so let's all say a little prayer for her." The sonogram the doctors took showed that Libby's cyst has grown bigger than the size at which these things are usually taken out, but they told her she can wait until her return in February before she has the surgery.
If it bothers her in England, she might have to undergo the operation there – where at least it won't cost her anything.
Avis said that Libby's mother is still a bit hurt over her husband's disappearance even though she keeps saying how happy she is to be free. Mr. Judson sent them each a $10 postal money order for Christmas, but he signed them wrong so they can't cash them.
Avis is spending Christmas Eve with the Judsons and will go to Midnight Mass at Trinity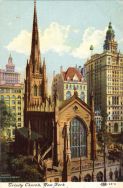 Church with Libby, Wyatt and their mother. (They are Episcopalian like her father was.)
Helmut wrote Avis that the government sent him his monthly check, and it's so small that he may have to do the unthinkable and ask his tyrannical, hostile father for money. (By German law, Helmut's father is required to pay his expenses.)
Just after I hung up with Avis, Mom and Dad came into my room to tell me that they and Lennie are buying the flea market on Nostrand Avenue and Avenue I near the college.
The old owner let it run down and ran away with his profits. They will sign a lease from the building's owner, a millionaire Mafioso, and they'll try to get quality vendors to take booths. Hopefully, after they do that, they can start promoting it.
As usual, I'm wary of my parents' and Lennie's plans, but who knows? It's possible this may be the one thing that may pay off. Of course, I'm not holding my breath. Still, it might be as exciting as the DeVille although hopefully it won't be as disastrous an investment as that hotel.
Mom and Dad were pleased to hear about Star-Web Paper accepting two of my stories, and even a day later, I'm pretty thrilled that "Notes on the Type" and "Mark the Public Notices" will be published, especially since the MFA class and Baumbach didn't like those stories and seemed kind of astonished yesterday when I showed him the letter from Tom Fisher, the editor.
"Another acceptance?" Baumbach said. "How many does that make?"
It makes seven, folks – four of them in the last two weeks alone.
Maybe that will motivate the others in the class to send things out, out of a sense of competition. Some of their stories – like the one of Todd's we went over yesterday – are richer and more resonant than either of the two stories that Tom took for Star-Web Paper.
It's becoming almost scary, all these acceptances. I guess I must be a damned good writer. If there's not that much talent, then there's a lot of spunk and will-power – and not a little politics – involved. For instance, I sent out Christmas cards to the editors who've taken my stories and some who've rejected them.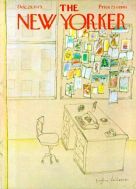 It couldn't hurt, right? I guess I've inherited some of my father's salesman charm, and a background in political science and political campaigns is part of the whole thing, too.
This morning Libby called. She said she couldn't believe it, but Avis's mother called her and spoke for half an hour, saying that she wanted to give Libby and me money to make a big surprise party for Avis's birthday next Saturday.
Mrs. P cried to Libby that Avis is ruining her life by going back to Germany, and that Ellen feels the same way about it and they're both trying to talk Avis into staying in the U.S.; they offered her money for grad school.
So Libby and I decided that we'll have the surprise birthday party for Avis, but, we're faced with a dilemma: What do we do with Mrs. P's offer of money?
Libby thinks Avis would be angry if we took a check from her mother, and anyway, as Libby said, we usually bake and cook our own stuff for our parties.
---
Sunday, December 21, 1975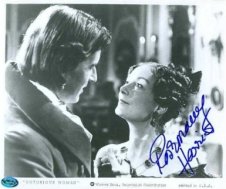 10 PM. There's a dusting of snow on the ground. I've just been watching my favorite TV program, Notorious Woman, a BBC serial based on the life of George Sand.
Despite her affairs and adventures, she was still a disciplined writer, working from 10 PM until 5 AM every night, and she was quite prolific. I do believe that discipline is the key, and what small successes as a writer I've had, I owe mostly to my discipline.
I work hard at writing – and yet I enjoy it so much that it's not really work. Last night I completed the first draft of a new piece. It's to be called "Au Milieu Intérieur": it means "in the internal environment," a concept I got from Dr. Hans Selye's book.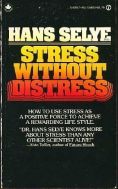 It's a very personal piece, based on my own experiences, my therapy sessions with Mrs. Ehrlich, my relationship with my parents, my most intimate moments, fantasies, dreams. I think I'm at my best in a fragmented style.
The problem is that it often needs something to give it form. In "Roman Buildings," I used the lengthening repeated sentence; in "Rampant Burping," I used numbers to head each fragment; in "Homecoming," I used the alumni song to bracket off the sections; and in "Garibaldi in Exile," I made use of true facts about Staten Island.
For this new story, I lifted a device from Joyce Carol Oates: I begin each section with a question ("What is a dream?" and "How does it feel to be a man?" and "What should a person do?" and others), which may or may not get answered.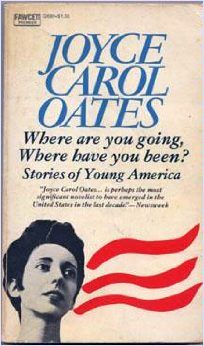 I've used the third person "he" and no proper names – probably a reaction to my last story, "Other People." As time passes, I've becoming more and more conscious of craft. I think I'm getting more and more in control of my material and my voice.
Mara called this morning. It turns out that it was she who had called earlier this week; Gisele got the name wrong, as usual. Mara got the federal job, so she'll be making a nice salary, coordinating media in some small Maryland town. She's going to have to get a car to commute there from Greenbelt.
I'm really happy for her. She'll continue going to school but will take fewer classes and won't get her master's until January 1977. But Mara will go places; I told her that I admired her drive. She said she couldn't be happy living as Avis does. "Relationships are so transient," Mara said.
Tomorrow she and Bob are going to Florida to spend a week with Bob'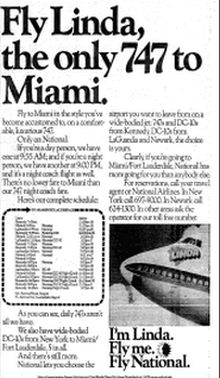 s parents; they'll spend New Year's Eve in Maryland. Mara said she spoke to Vito, who's looking for a job and is going back to school, and to Yolanda, who's depressed because she's not graduating this term.
I wished Mara a happy birthday and told her to relax in the sun (she claims she's already getting wrinkles) and to have a wonderful 1976. It's good to have friends like Mara.
Another friend, Alice, called today, saying, "Have I got a girl for you!" She went to Robert's party last night and met one of his brother's friends, Maxine Millhauser.
If I know Alice, she proceeded to sit Maxine down and in her own inimitable style, she told her all about me (and about her brother, who's coming home from Europe soon).
Anyway, Maxine gave Alice her number and so I called her this afternoon. She sounded nice. She's 28 but says she looks 18. Alice says she's short and slim, with long red hair.
At present Maxine is unemployed, studying the flute with a fantastic teacher – and that's her only reason for staying in New York instead of going back to Paris, where she lived for three years with her lover.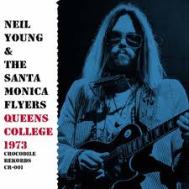 She went to Queens College, and then Columbia, studying French literature; she speaks French fluently, of course. Maxine says she wears jeans, mostly, and likes jazz and classical music.
Anyway, unless the snow makes the parkways hazardous, I'm going to see her tomorrow afternoon, in Bayside, where she's living in her parents' house. I really don't expect anything to happen, but after all, one never knows.
At the very least, I'm pretty sure I'm going to meet a nice person one time. Whatever may happen after that is an extra, right?
Other than that, it's been a homey, lazy, snowy day.