Tuesday, September 23, 1975
3 PM on a rainy afternoon. In the last 24 hours my world has turned completely upside-down – for the better. Just a few minutes after I completed writing yesterday's diatribe in my diary, I got a phone call from Dr. Farber.
"The course is yours," he said, "if you still want it."
So this morning I met my students at LIU. I feel rather silly about sounding off yesterday. Mom and Dad were conferring in their room, and at least I was able to give Dad some good news.
Dad's in the process of deciding whether or not to continue with his business, now that Joel has decided to leave Art Pants. Mom was always opposed to taking Joel in, and she's been proven right; if only Dad had listened to her instead of to his father.
Joel never was much of a worker. Dad's been paying him an excessive $350 a week, but Joel is stoned or ill or on the phone most of the time, and even Robin believes that he's been stealing from the business.
At this point Grandpa Nat is ready to shut down Art Pants for the first time since he started the company in the 1920s. Dad says he has money and ability, so we're not going to starve; but it must be hard to start again at 50.
His immediate problem is the menswear show next month; if he does not show, everyone will know he's going out of business and the customers will never pay their bills. I just hope Dad doesn't make himself sick with worry.
Anyway, Dad did me a huge favor and called the laundry and told them I wouldn't be coming in anymore; I was just too embarrassed to do it myself.
Last night I went to Brooklyn College, and after a short chat with Morty, I went to my Modern American Poetry course. The teacher, Prof. Quinn, is a likable if pedantic fellow, and Josh and Glen are in the class.
Yesterday another California woman tried to assassinate President Ford. This time it was in San Francisco, and the gun went off but missed. The whole thing is getting terribly absurd and frightening at once.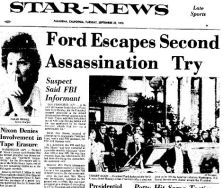 I had a restless night and arose at 6 AM, put on a blue blazer, black slacks, dress shirt and navy tie, so I looked like a college instructor, and went off to LIU. Before I left, Mom and I had a big fight, but it was not really about anything: its whole purpose was to allow both of us to rant and let off steam and nervous energy.
I was not nearly as nervous as I had been last March; after all, I have a term of teaching behind me, and being on the other side of the desk is not an unfamiliar feeling now.
Dr. Farber doesn't come in on Tuesdays and Thursdays, so he told me to see Margaret, the very British departmental secretary, who led me to Prof. Silveira, the designer of the English 10 course.
Basically, it's the most basic parts of writing: sentence structure and paragraphing. I'm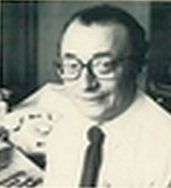 using a workbook, created by Dr. Silveira, which is standard for the course, so I won't have to think up any of my own lessons, really.
In the first hour of each class, I'll go over and collect the assignments given the class before and then introduce the new material that's already set out for me in the workbook and in mimeographed sheets.
In the second hour, Dr. Silveira said, I should let the class do exercises from their books and do some writing while I can go over to them and give them some individual attention. Because they just split up Prof. Malley's class and people are still coming in, I'm not sure how many students I'll have.
But I felt confident and self-assured in my role as teacher; almost every one of my students is an entering freshman, so they're much more confused than I, and I'm sure they didn't even think of questioning my authority or ability.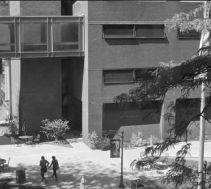 I had them give me their class cards, I took attendance, told them about the course requirements, and had them write a diagnostic essay about their educational backgrounds and what they hope to get out of college.
Generally, their writing ranges from below average to nearly illiterate, and it's going to be quite a challenge. I also have a blind student and one with no arms who cannot write on his own. So, Mr. Grayson, we'll see how you do.
---
Wednesday, September 24, 1975
The remnants of a hurricane have been causing heavy rains and a great deal of flooding.
I've been pretty busy, dashing here and there, and I suppose that is a good thing.
With all my course work and with teaching, I'm certain that my writing output will decrease substantially. It's impossible to cope with everything and still turn out pages and pages of work the way I did this summer.
Today I got a letter from Open Call clarifying their last letter. It seems that they will consider both "Bridge Beyond" and "Reflections/Rosh Hashona" for their next issue, which will not be published until six to eight months from now. So it's not an acceptance, but I've got a fighting chance.
I went to BC yesterday and hung around the MFA office for a while. Baumbach and Jack Gelber were talking about their frustrations dealing with the English Department bureaucrats and trying to come up with both a brochure and a guest writer for next year; Ralph Ellison, Philip Roth and Grace Paley were mentioned.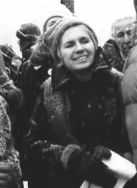 Anna had a tutorial with Jon, and I talked with Jack about playwriting; he's very nice and remembered having Ronna in his class.
In the Fiction Workshop, we did my "Talking to a Stranger." It isn't one of my favorite stories, but surprisingly, everyone loved it, especially Simon and Josh, who was pleased to be a character in the story.
I felt very gratified at the class's reaction, and Baumbach's; he felt the story "worked" in its diary-like format. (Well, it should sound diary-like since it was taken from my journal.) We also went over a story of Anna's, in her own unique style.
After class, Josh, Denis, Anna and I went to Sugar Bowl for coffee. All of us have noticed how Simon keeps throwing himself at Sharon although Anna is the only one who seems to think Sharon's responding.
Last evening Elihu called. He starts tutoring at LIU soon, so we made tentative plans to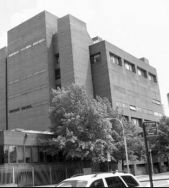 meet there for lunch one day. I told him about my class although there is some awkwardness when I speak with Elihu, as his father is my supervisor and the one who hired me for the job.
Next month Elihu will be moving to a small apartment near Brooklyn College. He said reports from Madison indicate that Leon has finally left his house after three months. Elihu also said school at the CUNY Grad Center is okay.
I also spoke to Ronna, and in the course of our conversation, I told her how I'd resented her judging me all the time; as matter of fact, it was she who first brought up the subject, saying she'd sensed I might feel that way and admitting her tendency to make value judgments about her friends.

She says working at Sperry-Rand is okay, that she reads most of the day, but she is going to get another temporary job next week. Ronna and I will most likely see each other this weekend.
Making up for the night before (and preparing myself for another sleep-deprived night tonight), I slept for twelve straight hours last night.
Finally, I went to Richmond College and caught Prof. Leibowitz in. We talked for quite a while. Prof. Leibowitz was an undergrad at Brooklyn, too, and he said Heffernan was one of the major influences in his career.
I told him about the MFA program – he said he likes Baumbach – and I complimented him on his whimsical piece in the Times Book Review and said I intended to read his article on Dahlberg in The American Scholar. I also mentioned teaching at LIU, and Quinn's course
– like Quinn, Leibowitz did a book on Hart Crane – and other things.
He said he sent a letter to the Registrar saying that I've completed all the requirements for the degree, as it seems my A in French this summer did away with the need to take a language exam. We shook hands and I wished Prof. Leibowitz well.
From his office, I went to the Registrar to straighten things out; I must pay a $60 maintenance of matriculation fee for last year, and they'll put me down for my M.A. as an August 1975 graduate "with distinction."
Somehow I feel that I'm going places – teaching, writing, sending stories out, getting friendly with people who are established in my field: Richard Grayson Claws His Way to the Top of the New York Literary and Academic Establishment.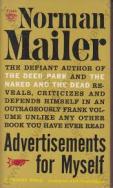 Well, why not? Ambition is not a sin; gentle ruthlessness is not an impeachable offense; and look what self-aggrandizement did for Norman Mailer. But sometimes I am shocked at my own thirst for power and prestige.
I had my teeth cleaned and my gums scaled today, ending my series of visits to the dentist.
---
Saturday, September 27, 1975
6 PM. It almost came as a surprise to see the sun today. But it was a good feeling to see blue skies; yesterday's heavy rains were even worse than those of the preceding days. Yesterday I felt pretty depressed; all the highways were flooded, and I couldn't go anywhere.
I did write up that piece on Jill Hoffman, though. It was called "Visitor from Porlock," from the guy who interrupted Coleridge as he was putting down his opium dream as the poem "Kubla Khan."
I do think I'm going to return to the LaGuardia novel soon, as soon as I figure out a form for the next section, dealing with the winter of my senior year at BC and my initial relationship with Ronna.
The other day I ran into Alan Karpoff. I didn't know which twin he was until he mentioned his getting away to New Paltz to do some climbing; if he'd talked about dancing, I would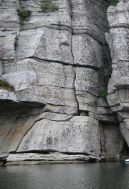 have known it was Carl.
I told Alan about Avis climbing Mount Olympus, and he said – rather wistfully, I thought – "I guess she and what's-his-name must be really tight now." So I guess the LaGuardia soap opera isn't yet ended.
Elihu said that when he was in the Eighth Street Bookshop the other day, Laurie wanted to know if I'd been the guy who asked for her in the store when she was out; it turns out that Laurie's taking grad courses at BC and she may even be in the first-year MFA program.
And Josh spoke to Allan last night: it turns out that Allan "has the hots" (Josh's terminology) for, of all things, a heterosexual female. Josh met her and described her as "a Village liberal type."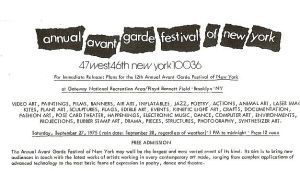 Today I went with Josh and Bob to the Twelfth Annual New York Avant-Garde Festival at Floyd Bennett Field, now part of Gateway National Park.
Mario and his friends were there, and we also met Leo and Bob's friend Candy Slut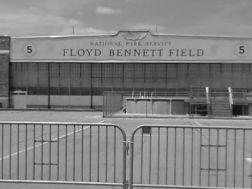 sky. While I was talking to them, Stefanie came up from behind me and greeted me with a big kiss.
She said she had a great summer traveling and that one morning at 6 AM in a Maine farmhouse she met someone who said he knew me and was familiar with my writing. I would have liked to talk more with Stefanie today, but I know she just thinks of me as a nice guy and an acquaintance.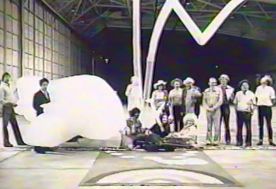 The Avant-Garde Festival stuff was very weird, even by today's standards. Among other things, there was: a man in drag making very campy movie-star gestures before a camera; a fat woman dressed as a waiter with a false nose who fed a dummy by stuffing spaghetti and red wine into his mouth; a woman dressed like Amelia Earhart who took pictures of peo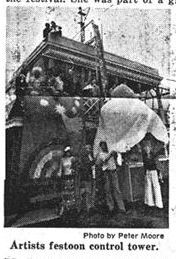 ple with a dead shark hanging from a parachute; a clown wearing a suit made of pieces of plywood that extended from his body like a kite frame; a Japanese guy wearing underwear and batteries, preparing for a trip into "universal space"; a man who just sat and did nothing; some outrageous fag selling "pieces of the world," torn-up pieces from a map, for 25¢ each; weird electronic music; people dressed as Vikings; lasers and holography (really interesting); strange air balloons; a poet named Franz Kamin who seemed to be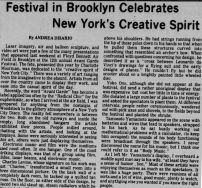 writing definitions of some kind; a wall of brown marks labed "Dog Shit Smears"; various people roller-skating in different costumes.
The National Park Rangers made a woman dressed as a giant penis remove a photo of a real penis from her costume, and I listened in as she argued with them. Despite rumors that John Lennon and Yoko Ono would show up, they just sent a large bunch of plants and asked people to plant them on the airfield, which they did. The festival was organized by Charlotte Moorman, the topless cellist.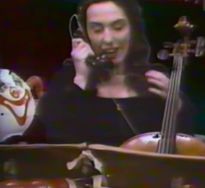 It was as if every nut in New York were loose. In one way, being there felt very good. I could do anything I wanted – walk silly, shout at people, say totally absurd things – because no behavior seemed out of place.
There were also a lot of nice-looking hip young people there, and that was good, especially for this neighborhood. Everyone there seemed to be either vaguely amused or annoyed, but I liked the atmosphere at Floyd Bennett.
All the exhibits w

ere outside on the runways or in the hangars, and it really was a lot of fun.
Bob and I left at about 5 PM, but Josh stayed on with the others. Bob said he's moving into the apartment next week, taking Mario's old room while Mario moves into what's been Robbie's room.
Jonny and I went over to Alice's to feed the cat; so far, everything is going fine with that.
Last evening I locked myself in my room, shut the door, put on the Muzak of WPAT and lay in bed thinking. June 1976 will come sooner than I think, and I've got to prepar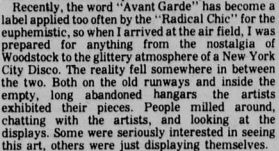 e to leave Brooklyn College for the second and last time, after six years as a student there.
I have to think about sending out résumés to colleges all over the place. The best thing for me would be to leave New York City. This city is the only place to be, but it's also a dying, depressed place.
---
Sunday, September 28, 1975
7 PM. This has been an awful day. I wore a new Dacron shirt today, and I don't think I ever want to wear it again, it's been such an awful day. I can't remember a day when I've been on such an emotional roller-coaster.
It's as if months of emotion were pouring out from every part of my body. I feel under such a terrible strain. I used to feel this way often, years ago, particularly the autumn four years ago when I broke up with Shelli.
I wish today had never happened.
It's Ronna: today was the day we were going to see each other. Oh, I've been such an idiot! I never want to see her again in this life; I just can't take the stress. From beginning to end, our seeing each other today was an unmitigated disaster.
Things didn't seem so bad when I went to pick her up; in fact, I can pinpoint the exact moment things turned weird. We were driving up Third Avenue, in the 50s, and in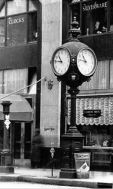 response to a question of mine, Ronna replied that she's seeing Henry again.
At first I didn't react, but I felt the sting and it worked on me all day. In retrospect, I'm amazed at how stupid I've been. I expected Ronna not to be seeing anyone because I'm not seeing anyone. The egotistical, self-centered, deluded Mr. Grayson does it again!
And of course all the signs that she's been seeing Henry have been in front of my nose for months: their week together in Washington, his car in front of her house the day I dropped her sister off. But we see what only we want to see, don't we? The way Vito's mother could see him in bed with a guy and yet not see it.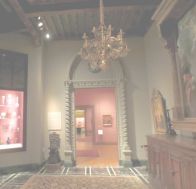 As Ronna and I went through the Lehman Collection at the Met, there was this terrible tension between us. Or maybe it was just on my part, I don't know. But I was always four or five paintings ahead of her; we didn't even really see the collection together.
By degrees, things just got more uncomfortable: I had nothing to say to her, I had too much to say to her. There was the traffic in Manhattan, and we couldn't find a parking space in the Heights, and I could hardly bring myself to look at Ronna.
Over lunch at Junior's, I talked more openly, at least bringing out the reasons for my discomfort. I told her we weren't friends, not really; friends are people like Josh and Alice and Gary, people you can call anytime.
I always have to make an appointment to see Ronna two weeks in advance; she never
calls me; I felt I was giving and not getting, etc. I felt so stupid, seeing her there in front of me, wanting to reach out for her and being afraid and ashamed.
"Remember you telling me when we broke up, that I had never got over Ivan?" Ronna said.
"I said a lot of stupid things then," I said.
"No, you were right," she said. "I didn't really get over him until a few months ago."
In my house, I showed Ronna my students' papers and let her read "Bridge Beyond" and
played Bruce Springsteen for her, but finally we talked about what was really going on today. There was so much physical tension in the air, it was unbearable.
I told her I felt like an adulterer, being with her. And when Ronna said that Craig said to her, "How could you have ever gone out with Richie? You're complete opposites," I wanted to burst out crying.
But what Craig said is true: I don't know how we ever got together in the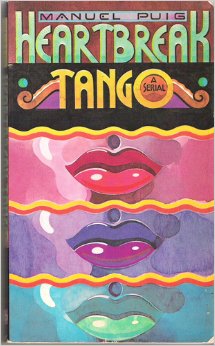 first place, much less stayed together for two years.
In the back of my foolish mind, you see, I've never given up hope (and the crazy thing is I don't even really want it – oh, it's all ego!) that Ronna and I would someday get back together. I still want her physically and she wants me, but we can't because of the guilt.
Maybe if it weren't Henry. But in a sense, I did take Ronna away from him once. I feel as though my whole relationship with her was somehow illegitimate, coming between years of Ivan and then interrupting her being with Henry. It's as if I were a usurper.
The pain of seeing Ronna and not being able to touch her is too great, so when I dropped her off at her grandmother's, we both felt lousy and when Ronna started to say something, I said, "There's nothing to say anymore." She left the car, writing the end to our relationship.
On the way over from my house to East Flatbush, we ran into Hal on his bike. That dear, gruff person – another old boyfriend of Ronna's! – was positively beaming because, I knew, he was glad to see me and Ronna together, as he's always been our cheerleader. But Hal had no idea what was really going on.
Even though I'm crying now, I know it's all a comedy.
---
Tuesday, September 30, 1975
For a while, I thought that this whole mess with Ronna would really get me down and that I might become physically ill. But I've handled it well, I think, and the worst is over.
Once I accept the fact that Ronna is seeing Henry again, and that she doesn't want any kind of physical relationship with me, perhaps I can be Ronna's friend again. It will take a long time, though.
I've always had a terrible time making the first sexual overture to a girl, and I've always felt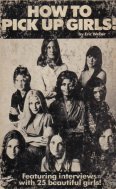 comfortable with the two women, Shelli and Ronna, with whom I have been intimate. (I was kind of intimate with Stacy, but I never felt comfortable with her.)
But writing that story yesterday, that disguised letter to Ivan, relieved me of a lot of burdens. Now that I'm not in therapy, I have to rely on my own writing. Perhaps good therapy makes poor fiction; I don't know.
But the feelings I tried to put down on paper in that story yesterday were so complex and honest, I figure that something has to show through.
I've just realized I've survived a year without therapy. If I haven't achieved self-fulfillment and self-actualization, at least I have not regressed. And my life is very full these days: I'm busier than I ever have been.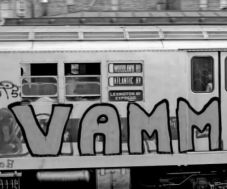 All the things I've had to take care of in the past two days: attending classes, teaching, typing, getting stories xeroxed, getting gas, taking a haircut, buying textbooks – they've filled up hours and kept my mind from being cluttered with depressed thoughts.
I don't have time to be lonely. And it's easier to get over this latest incident with Ronna because there are no reminders of her present in my daily life. In retrospect, I think that's why it took me so long to get over Shelli: I had to face her every day in LaGuardia.
By bedtime last night, all the tension and anxiety had left me; even having diarrhea helped in that respect. Quinn's class on Frost was interesting, if somewhat overlong. Frost didn't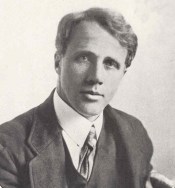 get published for twenty years, and he was a bitter, spiteful, petty man; I suppose rejection can do that.
I noticed Barbara's name on the appointment card in Prof. Kaye's office in the English Department yesterday. I'm very curious to find out where Barbara is at after leaving the MFA program.
After class, Josh came with me to my car to get the jacket Bob left there. A German guy Josh met out west this summer is staying at the apartment now. I drove Glen home again; as he lives so near to me, it's no trouble, although I think I've been talking his ear off.
When I finally got home, it was 10:30 PM and there was just time for a shower. I had a good sleep but it was too short. My schedule's weird because Monday and Wednesday are late nights at BC, but Tuesday and Thursday are early mornings at LIU.
I'm becoming more and more comfortable in my role as teacher, and I don't really get nervous anymore. I think I'm going to take Prof. Silveira's advice and let the class do grammar exercises the second hour. It was a strain on me to lecture on paragraphing and compound sentences for two hours, and in the end I knew I was losing the class.
I've got to learn to be firm with them so they'll respect me; I think they like me, but that doesn't matter that much, because, after all, what I do I think of my own teachers? I've got a job to do, and if I can enjoy it, that's all I want; I'd like to think that the kids are getting something out of it, too, but if not, not.
I let that very pretty blonde girl, Lynn Stratton, transfer out of my class into an English 11 section; too bad that the person I liked most was the one to leave, but her writing was too good to be in remedial.
Lynn showed me a New York Times article about her and her parents; apparently they're in an acting troupe. While I was reading it, standing next to her, she oddly moved to button the second button on my shirt, which I had open, and for like a second I thought she was playing with my few chest hairs. It was very erotic, or maybe she was just being friendly. I'll never see her again anyway.
I'm going to have to also come into LIU on Mondays at 11 AM for office hours, and I'd better get more than a few steps ahead of myself for future classes.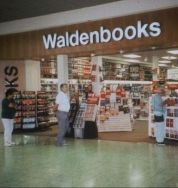 This afternoon I went to Kings Plaza to withdraw money from the bank, buy an Ezra Pound poetry book for Quinn's course – I met Anna at Waldenbooks – and have lunch at Bun 'n' Burger. Then I went to Telepathy, where Joe gave me a much-needed haircut.