Wednesday, December 11, 1974
10 PM. Driving home from Rockaway tonight, the road lights were out for about a half-mile before the bridge. It was peculiar, and driving through such darkness reminded me of driving on two lane blacktops in Georgia at 2 AM back in July 1972. That's where Skip stopped the car so that Leon could piss in the bushes.
Curiously, it also reminded me of how Bob Wouk used to say that I saw myself an emotional cripple. And it struck me that was at the moment when I saw myself as anything but an emotional cripple.
The realization is a fantastic one, perhaps the miracle of my life. I hardly dare to say it, and I know how awfully corny it sounds, but tonight I see myself as a hero. A hero, yes. I may have a very long way to go, but God, I've made such strides.
When I was a teenager, I never imagined life could be this good. Yet today was not a remarkable day. Nothing really happened. I can readily understand yesterday's exuberance; I had scored a kind of triumph, leading an undergraduate class. But today was quite pedestrian, and still it was a great day.
If I were reading these lines myself a few years ago, I would have said, "This guy's obviously a schmuck. What's so great about his life? It's futile and meaningless and cruel."
I cannot and do not expect anyone to understand how I can feel this way; after all, I work in a department store, go to school, write stories, don't have a girlfriend anymore, am living through the onset of an economic crisis.
But I have these good feelings inside of me now, and I don't need anything else. I'm not stoned, I'm not crazy, and I can't explain what it is, but this is what I feel. And as long as the feelings last, I'm not going to complain.
I woke up this morning rather grumpily; I had a restless night, dreaming of driving on strange New York City roads.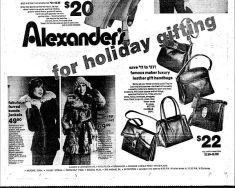 I went off to the madding crowd at Alexander's and did my work. There was a robbery in the store today, as a man ran off with some woman customer's handbag. Time passed quickly because we were so busy.
A girl came up to me asking for a size 46 pants; I went to the stockroom to look for the big men's pants I had been sorting for a markdown and came up with two pairs. I wouldn't have done it for anyone but this girl.
Dorothy and Joannie kidded me about being hypnotized by her. And I was: I was practically in a daze.
She smelled of some heavenly fragrance; I swear I can still smell it. And her hair was beautiful, pulled back, and she had spit curls. She was wearing a white shirt, and her breasts were so big that I could see the faint outline of her nipples. I felt so happy when she said the size 46 pants were for her grandfather, rather than for a boyfriend or husband.
I guess something remarkable did happen today; oddly, I hadn't realized the depth of the impression this girl made on me until I started writing it down just now.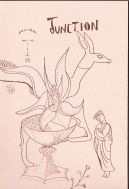 Tonight I visited Grandma Sylvia and Grandpa Nat after I spent some time at the college (where I learned that both the Graduate English Students Association and the graduate literary magazine Junction are both inactive; I intend to revive them both – but more about that tomorrow).
Because I didn't want Grandma Sylvia to go to any trouble, I had dinner beforehand at the Ram's Horn, where I always enjoy sitting alone at the counter. At their apartment, Grandma Sylvia and I discussed soap operas, and Grandpa Nat and I discussed the gloomy economic news.
Later in the evening, Dad came over, and Grandma Sylvia showed us a Chanukah card she had gotten. It was signed, "Robin, Drew and Michael." "A lot he knows about Chanukah!" Grandma said with that bitter humor I enjoy so much despite myself.
Drew, of course, is Robin's black lover. He's in the hospital now, I hear. Grandma Sylvia blames Joel for not trying to get custody of Michael and "seeing that he's raised right." It's strange that she'd want to take away custody of the boy from her own granddaughter.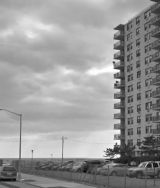 Both Grandpa Nat and Grandma Sylvia told Dad he looked tired, and he did – I hadn't noticed it before. They chided Dad for not eating right and taking care of himself. Parents are parents, always.
I kissed Grandpa Nat and Grandma Sylvia goodbye and wished them a good time in Florida this winter; they leave on Friday.
---
Friday, December 13, 1974
Tonight I look at my life and I wonder what the hell it's all about. I feel so unsure about where I am going, and I question so many things that are going on. Just Tuesday I was on top of the world, and now I feel I am nowhere.
Yesterday's Fiction Workshop was upsetting; no one but Barbara liked my story about Alice, and I had an argument with Baumbach whether I should write "popular"
fiction. He's such a snob and acts so superior to authors like Jacqueline Susann.
But she's such an easy target, and Baumbach, I think, suffers from sour grapes because, as Josh says, he's going nowhere fast. In some respects, Baumbach is a loathsome character. I imagine him capable of great cruelty.
Anyway, I suffered through dinner at the Pub, putting up with Denis's nonsense. I felt closest to Barbara, who said she's considering getting out of the program and earning some money. I can't say I blame her (but Baumbach apparently does).
At least Heffernan had some good news: our papers aren't due until after Christmas. And another consolation last night was a phone call from Ronna. We had talked earlier in the week and I think we're on the right track; it may take a while to shift the balance of our relationship, but perhaps we can be good friends.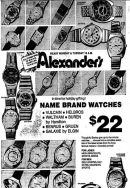 When I awoke this morning, I moved with slowness, and finally, after much hesitation, decided to call in sick. I don't know now if I shall ever return to Alexander's, but I'm not sure if I'm doing the right thing by quitting.
I feel bored in the store, and stifled and frustrated: for a job like that, unfortunately, one needs a different temperament than I have. If I were a bit more dense, it might be okay – but honestly, I feel I'm too good to be a sales clerk in a department store.
So anyway, I went to Brooklyn College instead; as always, I return to LaGuardia, and fortunately, today I did see some familiar faces there.
First of all, there was Mikey – and he is always one of the faces I most like to see. Mikey was doing a paper in the library for one of his criminal justice grad courses at John Jay and had come into LaGuardia to see if anyone was about.
Stanley told us not to see The Godfather, Part Two, and then Mara came along.
She had an appointment in Manhattan with Sylvia, the woman who's the star of the show Mara's producing this week at the TV Center.
I offered to drive her; I wanted company and I wanted to feel useful. We had a nice drive uptown as she talked of Eric – they ran into her old boyfriend at Avery Fisher Hall last week – and the store and Ron's resignation as Student Government president. (In school, I congratulated Eddie, his successor.)
After dropping Mara off at West 79th Street, I headed down Broadway and saw a crowd and a movie camera. After I found a parking space – I fumbled for a dime for the meter and a kindly pedestrian threw me one; surprisingly, I caught it – I went to see what was going on.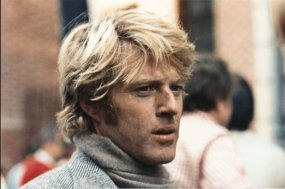 They were shooting a scene for a movie called Day of the Condor, and I got a look at Robert Redford, The Face and The Body. He really is rather beautiful, as much in person as he is on celluloid.
Next to me in the crowd, an old lady said she wouldn't stand out in the cold for anyone but "Redgrave."
Redford played with a gun-prop, talked with a similarly-dressed stuntman (who resembled him everywhere but his face) and finally acted a scene with Faye Dunaway.
While I was still on Broadway, I found a phone booth and called the florist shop which had a notice up at the BC Placement Office for a job as a delivery boy. After we talked, I went down to Midtown Florist, on Atlantic and Flatbush, and the man in charge put me to work almost immediately.
He's obviously very busy but didn't mention pay or whether he would give me gas money. He loaded up my car with flowers and gave me instructions on how to get to two funeral parlors in Queens.
It was rush hour by then, and I ran into a lot of traffic and used up half a tank and two and a half hours.
At the first funeral parlor, on Conduit Boulevard, I put the easel of flowers up in the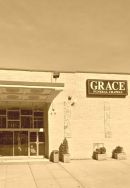 room with the body of a Mr. Gentile. I had never seen a corpse before, and he looked so absurd, stretched out in a business suit, that I almost giggled. I guess it was part nervousness, too.
At the next place, in Bayside, I delivered a wreath from "The Medical Research Staff." I guess whatever research they did, it wasn't good enough to stop the guy from dying.
I'm supposed to go back to work at Midtown Florist tomorrow. Maybe I should call Mrs. Ehrlich for an appointment.
---
Monday, December 16, 1974
It rained buckets today. Now I'm wondering about my decision to leave my job at Alexander's. I guess it was a mistake after all. Jobs are awfully hard to come by, and working in the store wasn't really all that bad – at least it seems so in retrospect.
But a life free of errors indicates a life of no emotional growth. So let's play around with this idea, therapy-style, and see what we come up with.
Suddenly I feel very tired; I want to drop off to sleep. I guess the feelings being dealt with here are so overwhelming that I don't want to cope with them. Well, I'll force myself. . .
Somehow I feel that my action was not an entirely rational decision, but one that fits in with the pattern of an earlier neurotic lifestyle. Run, run away – anything that's painful, you better get out of it.
I got out of going to summer camp that way, by protesting that I was scared and ill and it was all too much bother, anyway. And that's how I avoided nursery school and my night starring in The King and I in ninth grade and my high school graduation and finally, in 1968, that's how I avoided everything: college, friends, my own complicated sexual feelings.
My whole life has been a struggle to get back into mommy's womb. I guess that's where I've been hiding all these years. An instant-memory: Jerry telling Shelli that we shouldn't spend so much time in my "combination womb/room."
For whatever kinky kind of lifestyle Jerry and Shelli are living, at least they're in Boston while I'm still here in Brooklyn, writing this diary from my womb/room.
I sort of want to cry. That I'm such a baby hurts me.
I got a letter from Avis today, and despite all her hangups, Avis is living on another continent. Wow, do I ever have far to go. But I've come a long way already, I shouldn't forget that.
Deep down, I know that behind Mom's anger, annoyance and what-have-you about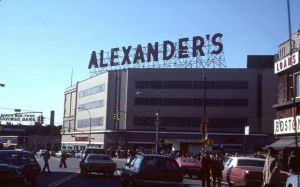 my quitting Alexander's is their feeling of "I knew it, what can you expect of Richard, it's a wonder he stayed on the job this long," etc.
I see that working provided me with a framework of self-respect, something I can't afford not to have. But I'm not going to beat myself over the head for quitting. If I hadn't quit, I might not have known how important it is for me to work.
(I guess if I had still been going to Mrs. Ehrlich, this might not have happened. Yet I got the job in the first place without seeing Mrs. Ehrlich.)
So the thing to do now is look for another job since Midtown Florist was an even worse job; meanwhile, I've got a few dollars saved up, and I intend to watch every penny I spend.
It was good to hear from Avis. The outside envelope was addressed to "Richie Grayson and Friends" – I like that – and the salutation was "Dear Richie, Libby, Mason and Teresa." She said she can't afford to send us all separate letters, even though she loves us very much.
The flight to Europe wasn't that bad: she had an empty seat to recline in, and
the combination of the dope and my pill put her to sleep after dinner. When she woke up, she found Samuel, an art student, sketching her; they had a snowball fight when they got off the plane in Reykjavik and then waited impatiently for their flight to Luxembourg.
Once there, she discovered she couldn't carry all her baggage. Not wanting to take an eight-hour train ride, she decided to fly to Bremen via Frankfurt and arrived at 6 PM.
When she got to the house, Helmut was painting; he was redecorating because he'd gotten a government rent subsidy due to his poverty. Avis said he looked "as beautiful as ever." The uncomfortable single bed in the apartment is gone, replaced with a double, and Helmut's mother got Avis a down-filled quilt.
Avis is happy and busy: "So here I am, living a mellow life in this strange place – but getting more of a kick out of it than before."
---
Wednesday, December 18, 1974
3 PM. I feel absolutely "hyper" this afternoon. I don't quite understand it, but I'm not complaining. I have this energy and I see life as exciting, full of endless rich possibilities.
For some reason, I woke up this morning in a rare mood. I felt confident, brilliant,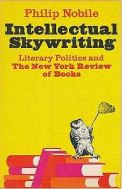 handsome, virile. . . Obviously I'm suffering from delusions of grandeur.
I've been reading his book, Intellectual Skywriting, about the New York Review of Books and the literary elite and have been daydreaming about becoming a part of it.
I can see myself now, having tea with Mary McCarthy, delicately settling the feud between Norman Podhoretz and Jason Epstein ("Come on, fellas, just shake hands!"), rushing off to a meeting with Dwight Macdonald to discuss how I believe his new book could be improved.
Ah, to dream of glory: the glory of the hummingbird, I guess, is what I'd like to glitter with.
I went off in mid-morning to the new Briarwood branch public library in Queens to return some books; it's on Main Street and Queens Boulevard, near where Cousin Robin lives. But the library wasn't open, and I went into a candy store to see if I could find a phone book with the address of a nearby branch so I could return the books.
They didn't have any phone books, but a copy of the Village Voice caught my eye. I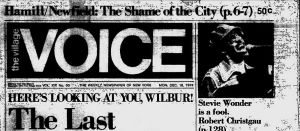 hesitated before plunking down 50¢ for it – the paper was 35¢ only last week – but decided to be a big spender.
Outside, I found my car was blocked by a van that was double-parked, so I flipped through the newspaper. My eye fell on an ad in the "help wanted" section:
"Student wanted as messenger for Village Voice. 10-15 hours a week. Apply at Voice, 80 University Place, Display Dep't, 2nd floor."
Immediately I drove into Manhattan, feeling rather manic. I didn't have too much time, as I had to get the car back by 3 PM so Mom could pick up Jonny at school. But with some luck and a lot of crafty driving along the Grand Central, the BQE and West Street, I found a half-hour meter on the corner of University Place at 1 PM.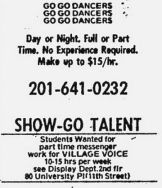 Inside the Voice office, a beehive of activity and interesting-looking people, I filled out an application and was talked to by some woman – the man in charge of interviewing was out – who explained what the job entailed.
The woman, Ellen, said they'd call me back, and I was back at my car before the meter had expired. Honestly, I don't care if I get the job or not (although it would be interesting to try it out), but the whole experience was just so serendipitous that it restored my faith in life.
If a thing like this can happen just out of the blue, who knows what marvelous things can happen in the future? I was operating today on instinct and pure energy – nothing had been planned – and I felt altogether wonderful.
Last evening I had a nice chat with Ronna, who had called me earlier in the day about my doing some work for Cathy on Friday. But at the time I was out and she had to know right away, so she got her sister to do the work instead.
We talked so long last evening, in fact, that Ronna lost track of time and her dinner was burned to a crisp. (She lost 1¾ pounds this week, by the way.) Following that, I had delightful conversations with my old friends Gary and Alice.
Right now Gary's wrestling with papers and final exams at Columbia. Bill Beer wrote
Gary from Strasbourg encouraging him to continue in Sociology because the discipline needs good people. (Gary had written Bill that he was thinking of leaving academia and going into industry.)
Alice, meanwhile, is trying to patch up the quarrel between her mother and her aunt. Her mother is due back from Stuttgart in January, and Alice wants to restore peace to 1471 East 52nd Street.
People keep trying to fix Alice up with different guys. "It never rains but it pours," Alice said.
---
Friday, December 20, 1974
6 PM. It's been kind of a magic Friday, and somehow I can't see a day like today happening anywhere but New York at Christmastime.
Speaking of Christmas, I've been listening to all the holiday songs on the car radio, and one, "Winter Wonderland," makes me particularly happy whenever I hear it. I
associate it with being a little boy and shopping with my parents in Woolworth's on Utica Avenue at Church when it came over the store's speakers. Whatever that memory is exactly, it seems to be very pleasant.
When Allan called last night, I told him that I could pick him up from the airport on January 12. He and Evan are driving down to Florida, and Allan intends to leave his car in Tampa with his parents.
Allan told me about a Christmas party at Columbia's graduate school yesterday. He drank six glasses of Southern Comfort mixed with orange juice and 7-Up and said he "barely managed to make it home safe."
"But, Allan," I said, "you live across the street!" Allan said when he managed to get in the apartment, he immediately collapsed on the new couch, one Elihu found somewhere, and went to sleep for some hours, and called me only after he'd been out for some air.
I like Allan so much. Yesterday when Baumbach read "Go Not to Lethe" in class and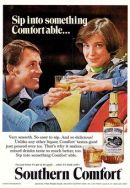 got to the part where the character Joey ejaculates prematurely on the character Denise's thigh, Josh whispered to me, "Poor Allan."
Perhaps I did go a little too far. Writing about my own impotence is one thing, but I shouldn't play with people's lives. Yet in a way, that's what certain kinds of fiction are all about.
Last night I thought a lot about Simon: his loneliness is such a desperate thing. Simon is practically going around begging for love, and that's not the way to do it. (Not that he's self-pitying, though; I suppose I'm the one that better fits that bill.)
I lay abed this morning puzzling over my intricate dreams – unfortunately, I've forgotten the all by now – and then drove out to Jamaica, to get some books at the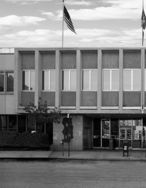 main branch of the Queens Borough Public Library.
When I returned home after buying some Blistex for my badly chapped lips, I found a message: Ron from the Village Voice had called. I returned the call, and Ron asked me to come down for another interview today – which was a surprise, as I had given up on that job.
So, after lunch and reading the mail – another of Rep. Brasco's family photo Christmas cards arrived, and this year they're all dressed up as Revolutionary War soldiers and there's a poem by his daughters about losing battles but not the war; I guess that's better than a photo of the congressman in a prison uniform – I parked the car on Eastern Parkway and took the subway into Manhattan.
Feeling no fear, I plunked myself down in the office of the head of the Display Advertising Department at the Voice, a fiftyish woman who immediately offered her condolences when she saw I had a B.A. in Poli Sci. "My son has a doctorate in Poli Sci," she said, "And do you know what he can do with it?"
Resisting temptation, I said, "Nothing?" and she hit her hand sharply on her desk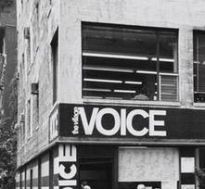 and said, "Right!" Then she said, "You have this job. Interviewing you for a messenger position would just be degrading for us both."
Ron said he'd call me on Monday to arrange my hours and I left the office – filled with interesting-looking people, unlike Alexander's – feeling quite good. I walked over to Dad's "place," where I could see that he, Juan and Joel had nothing to do, really, because business is so bad.
Dad looked like a businessman in a grey flannel vest, but things are very slow. I talked for a while with Joel, exchanging the now familiar "Who-with-this-degree-is-out-of-work" story routine. Joel said Michael has grown an awful lot.
Then I walked over to the Eighth Street Bookshop – it was a good day for walking,
brisk and bright – and said hello to Laurie. She said she just found out that Leon's back in town, but Elihu told her that Leon won't come into the store even though it's his favorite, just because of Laurie.
"Isn't that stupid?" she said. "Tell him to come in on my day off." I wished her a happy holiday and headed for the subway, where I heard someone calling my name.
It was Vito, in his pea coat. It was so good to see him that I nearly hugged him. He's on disability now, so he's living on that, but he feels okay and is seeing a lot of plays and movies. We chatted for fifteen minutes and made solemn promises to call each other.
And I came home to Brooklyn.
---
Saturday, December 21, 1974
8 PM. Yesterday at the bookstore, when Laurie was telling me about Leon's refusal to go there, I lamely replied, "I don't know. I just don't understand people. But then again, I never did."
I said that the way a character in a novel would say it; Laurie's cold, hard, piercing demeanor always unnerves me. But truth sometimes appears in inanities, and sometimes I think that the more wisdom, knowledge and insight I accrue, the less I understand.
Yesterday I called Ronna at 6:30 PM and asked her if she wanted to do anything in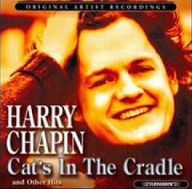 the evening. She was taken aback, and when I said I thought it would be nice for us to see each other again, she said, yes, it really would, but she and her sister had tickets to the Harry Chapin concert at Whitman.
I hung up soon after, allowing her to eat dinner and get ready, but I felt hurt – even though she sounded a little disappointed, too. I see that I show my hurt by not confiding in her: I did not tell her about the job at the Voice.
But I decided that sitting around the house wasn't very constructive, so I called Simon, who'd just arrived home from his office Christmas party. I knew he'd been lonely lately so I figured we might help each other out. As it turned out, we did.
I arrived in the Heights about 8 PM. Simon had the window wide open and his apartment was freezing; he was trying to sober up. He didn't feel like a movie, so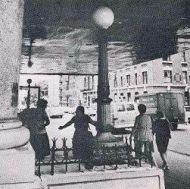 we walked over to Picadeli on Montague Street for a little something to eat.
Simon is admittedly sophomoric in his relations with women: he liked this girl on his block and so when we passed her selling Christmas trees on Henry Street, he waved to her and she looked happy to see him. But for the next half hour, Simon wondered aloud if he had made a fatal mistake in not crossing the street to talk with her.
Simon and I took a long drive out to Rosedale and back, then sat talking in his apartment until 2 AM. Little by little, I learned the litany of his life. (I think that's the most exciting part of a friendship.)
He obviously resents his stepfather and seems ambivalent (a terrible shrink word, I know) about his older brother, but he's close with his sister. He went with his ex-girlfriend for two years – before that, he was a virgin – and last spring she walked out on him to move in with another guy.
She was pregnant twice. Once she had a miscarriage and once an abortion. Simon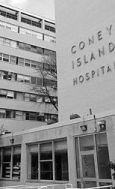 described their leaving Coney Island Hospital after the procedure and seeing a decapitated dog stumble off the Belt Parkway; months later, his ex-girlfriend would constantly bring it up to him that he didn't call her a taxi. Simon was the first to admit that the pregnancies were in a small way an egotrip for him.
In his apartment, Simon played the guitar and did my astrological chart: my Moon and Mars, in addition to my Sun, are in Gemini; my Mercury in Taurus, my Venus in Cancer, my Jupiter in Aries. I had a pleasant night.
But it would have been more pleasant had I been with a girl – girls are again beginning to look very attractive to me – but I enjoyed spending the evening with Simon better than I would have staying home with TV or a book.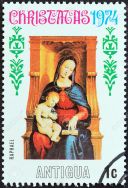 And I woke up late today, in the afternoon, which was delightful. I received Christmas cards from Mandy and from Jay Hershenson at the University Student Senate. I've been sending out cards only to people who send them to me; this year I can't afford to buy forty or fifty cards.
I got an engagement announcement from Felicia and Spencer. It always amazes me how people up and decide to get married; I couldn't imagine making that decision without thinking it over many, many times.
Lately I have been lonely, and I even went so far as to answer one of those personal classified ads; it was from an 18-year-old Jewish girl from the Five Towns. That in itself expresses my desperation.
Yet I know at times I really enjoy being alone – unlike Simon, who says he's known in the neighborhood as "the only person in Brooklyn Heights who's not part of a couple."
I dropped off a xerox of Avis's letter in Mason's mailbox when I found no one home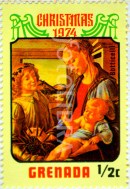 at his house, and then I went over to wish Grandpa Herb a happy 71st birthday.
It was odd to hear him say that during his lifetime, his name has been, variously, Chaim Pesach Zaretsky, Hyman P. Saretsky, Herman Saretsky, Herbert Parker Surratt and now Herbert Parker Sarrett.
Of course I'm only 23 years old and have had two names: Richard Arnold Ginsberg for the first six months and Richard Arnold Grayson, the only name I've ever known, ever since.