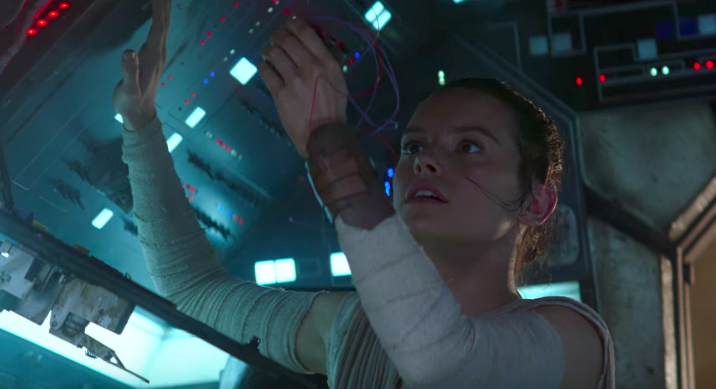 Gareth Edwards turned out one of the best Godzilla films ever, and the reins were taken away.
Phil Lord and Christopher Miller put out the near-perfect The Lego Movie, and they got pink slips.
Colin Trevorrow provided a much better Jurassic Park sequel than Steven Spielberg ever did, and he got the boot.
So many of us would love to be involved in the production of a Star Wars film. But is Disney-owned Lucasfilm a pressure cooker?
Five Star Wars films into Kathleen Kennedy's oversight of Disney-owned Lucasfilm, three directors have gotten bad news — after work on the films had already begun.
Edwards was sidelined for reshoots just five to six months before Rogue One hit theaters. Lord and Miller were fired during production of the Han Solo movie, and Trevorrow, in pre-production, so still after Episode IX had started.
This is aside from the departures of writers Michael Arndt and Gary Whitta, director Josh Trank and composer Alexandre Desplat. (And of course, you're not going to fire the living legends on set.) I've dreamed of working for Lucasfilm. But these firings have made me lose the appetite.
Some pressure is good. But being scalded by boiling temperatures aren't good. Boiling over isn't good.
I took great interest in the mannerisms and messaging of Lucasfilm senior staffer Matt Martin this year at the Salt Lake Comic Con event FanX. Especially when fans could ask questions during the Q&A session, it was clear how much he massaged and was a gatekeeper of his words. He hesitated to speak several times.
It makes sense. His job is to streamline and protect the Disney Star Wars canon. He could not go outside that box, be it in his opinions, revealing storylines or anything else that would have thrown a wrench in Disney's canon agenda at all.
I wonder how much he truly enjoys it. At least he hasn't been fired.
Lucasfilm's Glassdoor ratings aren't great — just 0.1 points off the average. This is Star Wars! So relatively speaking, that's unimpressive — most unimpressive!
The film Fanboys is about over-the-top Star Wars fans wanting to break into George Lucas' Skywalker Ranch, where top Lucasfilm brass works. "There's the criminal way, and there's the non-criminal way of working there," I thought to myself.
Now I just think that even if you pull it off how you should, it's still a tough go.