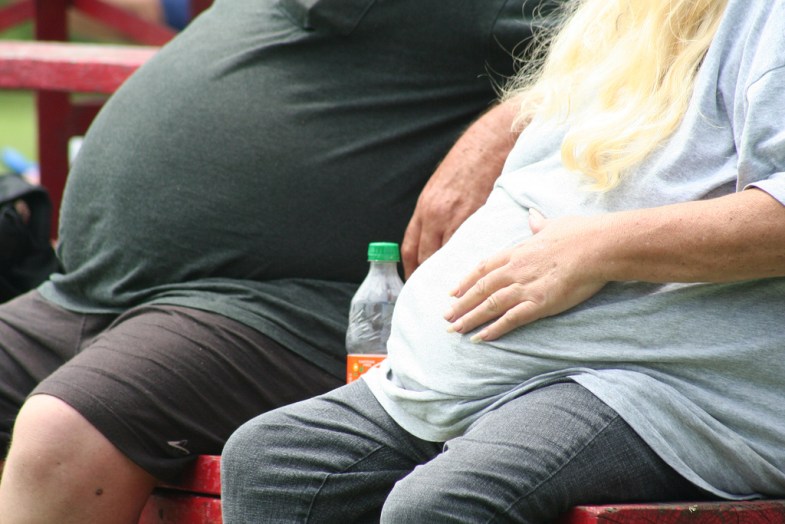 I missed joining the "Fat Acceptance" movement.
Before you ask, no. I was not busy eating. No, I was not huffing and puffing after the proverbial train as it raced past.
I was, in fact, probably exercising. When I finally noticed the train, I didn't need to get on.
As a formerly fat person (and, now, a slightly overweight person), one of the positives of this movement is that people like me are becoming increasingly qualified to deliver our two cents; to, essentially, educate the general populace about the fat phenomenon as someone who has graced both sides. So, here's my two cents.
"How do they let themselves become so fat?"
One of the simplest explanations I've heard in response to this question is overeating but, and I may be stating the obvious here, overeating seems like the result. Obesity can be attributed to a number of underlying causes, such as:
An unhealthy emotional attachment to food;
A love of food;
Medication, causing weight gain;
Injury in combination with a high calorie diet;
Lack of exercise; or
Illness.
And it is quite common for these reasons to overlap. For example, I have come across a number of overweight and obese individuals with a), b) and e). In light of this, I hope you'll understand that there is a lot more to being fat than just pudding and no pushups.
"Isn't the "Fat Acceptance" movement just a way for fat people to keep getting fatter?"
The complexity of overeating communicates that nothing is black and white within the fat phenomenon. Hence, while the answer to this question should be no, reality has—as it often does—fallen short of this lofty ideal.
Much like the poorly represented case of feminism, the "Fat Acceptance" movement has attracted a number of radicals, frantically waving online flags on sympathetic sites, spouting: 'fat is beautiful', 'fat is healthy' and 'men like women with curves'.
But don't get me wrong, people who are fat are beautiful, people who are fat can display indications of health (such as toned and defined muscles), and some men do like big women. The problem here is the encouragement of overeating and unhealthy food habits, in combination with the increased rise of skinny-shaming in order to justify this result. This movement descends to pitiful excuse for the insecure to validate their ways.
"Well, if you're so wise, what should "Fat Acceptance" look like?"
"Fat Acceptance", according to one who has never boarded the train, should at its simplest be the acceptance of fat and the rejection of discrimination. It should not resemble a (albeit online) lynching mob.
"Fat Acceptance" should be about accepting the decision of some to remain as they are, while providing unhappy individuals with the facilities and culture necessary to promote change. For even as a slightly overweight individual, I have had numerous people telling me to "eat more" and "stop losing weight". The contradiction is simultaneously baffling and rage-inducing.
"Fat Acceptance" should be about accepting that overeating is the constant result of underlying causes. For I have stared—and stared—at a number of overweight and obese individuals to find that only one out of three are capable of meeting my gaze and, let me tell you, I am not that scary. This is insecurity at its highest level.
"What's your conclusion?"
The biggest problem for the "Fat Acceptance" movement are outspoken advocates who seem keen to promote skinny-shaming (see Meghan Trainor) and the sexualization of fat (see Tess Holiday), rather than the understanding and empathy implicit within the term 'Acceptance'.
I think this movement, like a lot of movements, has a long way to go before we see positive, lasting change. Until then, I'll remain an objective bystander and avoid boarding the train.