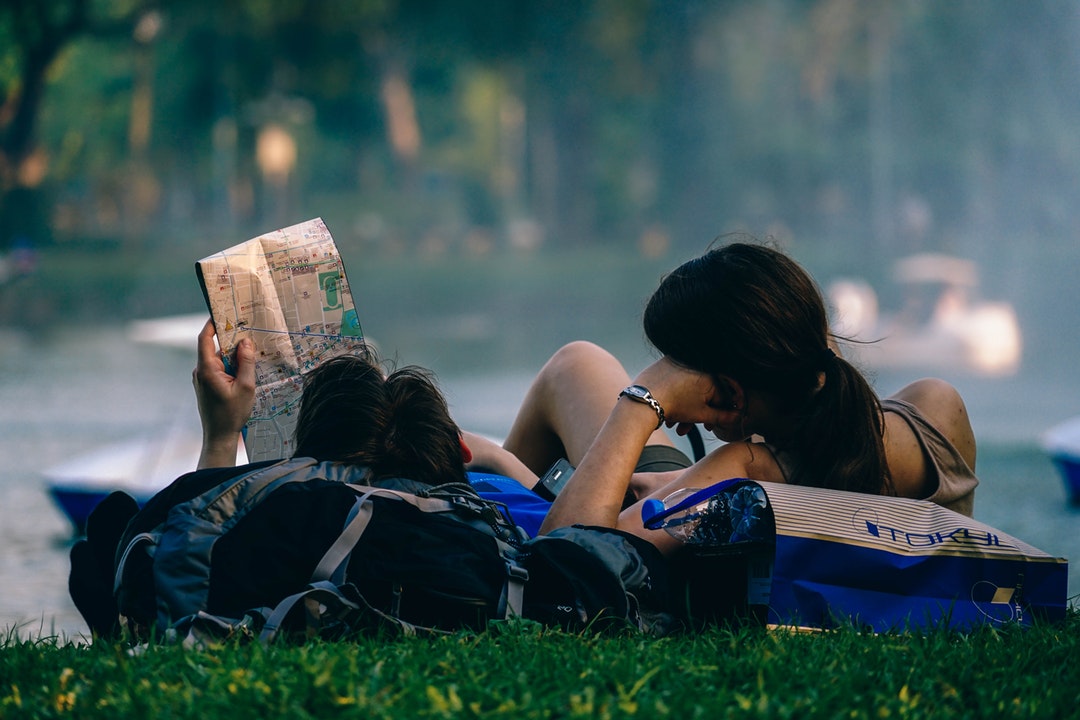 On your next trip, before you even book a flight consider introverts to join you on a journey. If you are a kind of person who loves hanging out with the crowd, chatting up to strangers at every opportunity, a party animal, and likes fast vibes then you are a self-identified extrovert. Trust me, extroverts should travel into introvert's world. You know you've found the best travel buddy when you are with the introverts. That old concept and expression "opposites attract" is true when it comes to travel.
Traveling as a pop culture is an activity tailored mostly for outgoing people. But, I believe that travel offers both introverts and extroverts a chance to balance themselves and step outside of their comfort zones. Here are the reasons why introverts make the best travel buddies:
1. They bring you to a paradise.
Forget about the energetic vibes of Khao San Road in Bangkok and the wild scene in Miami. Introverts like to explore off the beaten destinations with hardly any people. They will prefer to bring you to an isolated village in Krabi. Also, let you experience living like a local. All you need is a bicycle and a travel buddy and the place is all yours to explore.
2. Introverts are incredibly attractive.
Most people you swipe right on Tinder while sunbathing on the white sand beach in Boracay were introverts. Sometimes when you are in a club, the person catches your attention is the one who is quiet and mysterious. It might surprise you, but introverts are the friendliest, most chilled out, and most good-looking people you'll ever travel with. Keeping a low profile makes them more attractive.
3. Keeping your cool in a stressful travel situation.
You lost your luggage? Delayed flight? The introvert's cool and laid-back nature is extremely contagious. You're unlikely to find them crammed on a public bus with other tourists. In addition, they will never argue with those annoying hawkers selling miscellaneous souvenir items.
4. Introverted travelers listen to all your amazing travel stories.
You have many stories of your adventures or embarrassing moments that you want to share. Introverts make much better listeners than talkers. They will be happy to sit beside you for hours, as you detail the whole picture of your latest escapades. Imagine yourself laughing in any situation with your perfect travel companion.
5. You learn a lot from introverts.
Do not fool yourself visiting a museum because you've been told to. I understand that as an extrovert, you find artifacts boring. Be with introverts, they are knowledgeable and eagerly interested in learning more for the love of travel. They don't just chase the sun rises in Ankor Wat, they think more deeply, allowing themselves to soak up the beauty of the history. They have an insatiable thirst for knowledge. When these folks travel, they are learning just by watching the world go by.
6. They are easy to get along with.
Introverts may have a reputation for being an anti-social. But we can wholeheartedly admire them because they mastered the art of immersing themselves in their surroundings and becoming one with a destination. Introverted travelers are happy to go with the flow.
Don't get me wrong, but extroverted travelers are dependent on something to help them out. Getting out there and seeing the world is very challenging. You have to rely on yourself to ensure you stay safe, eat well, as well as sleep comfortably on a trip. Be like introverts, they are self-sufficient.
Seeking travel companion is like finding a pot of gold at end of a rainbow. Introverts make the best travel buddies as they enhance the adventure far beyond what you would have experienced by yourself. Therefore, don't let that person go (or, if they do, go with them).