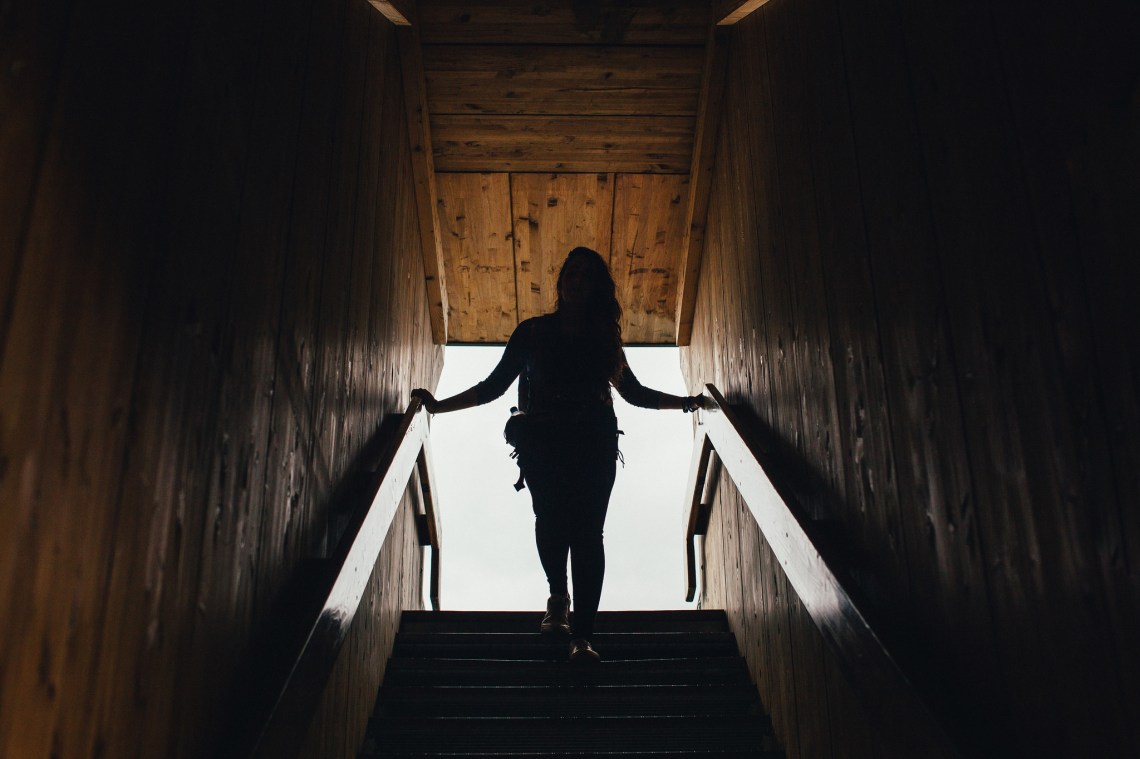 I'm tired of hearing her name come out of your mouth. Maybe she was the center of your universe once and I can't do anything to change your past. The way you said her name was different; her name is your mother tongue and mine is a language you've never spoken. You told me that she had tons of memories with you; meanwhile, I barely know your life.
I've tried to understand the way you are; I was opening my heart to accept you as you are, yet her name was always the word that you remembered. You made me feel like I was never good enough for being myself and I hate the feeling of being worthless.
I thought I might have a chance to know you deeper, but if you want me to be her, I can't and I'm not sorry for that.
I'm at the point of my life where I can truly let people go. I'm tired of always being the one who holds people too tight without any guarantee that they will stay. I'm done chasing people and I don't want to be that girl who lost herself along the way when she fell in love. Right now, if I realize that people want to leave my life because I'm not good enough for them, I will let the door open.
You see, I can't ever be someone else. I don't want to waste my time just to change the way I am. It takes many years for me to build myself up; I've passed through countless storms, broken hearts, disappointments, and I've lost people along the way. I have scars here and there, but I'm proud of it. I don't want to leave my own skin just to fit into hers.
If you want me to stay, then take me as I am.
If you want me to stay, I will tell you my deepest secrets and I will spill out the stories about every stitch that I had in my heart. I will tell you about my struggles of being too much in loving people and I will do the same towards you too. I will make you understand my likes and dislikes, my past and future, and the things that make me feel alive; I will bring you to my own universe.
Then, you will tell me about your stories too. I will try to be that girl who always listens to your days and nights. I will be your loyal listener and I won't give you any advice, because I know you are strong enough to confront anything in your life. I will always try to understand the reasons you hate things and the reasons behind every decision that you've made. I will make time to open up my heart and learn your world that is so strange to me at first; let me learn your universe rotation.
Then, if we need to change, let's change to be better together.
Let's learn something new together and fill each other's day with new experiences. Let's understand each other's flaws and make the best out of it instead of hating it.
We will change to be better together; not for being other people, but just for being ourselves.
I will try to be the better version of myself, if only you let me just be myself. She will be her and I will be me. She might hold your past and if you can't let her go just yet, don't ever tell me to stay. Take me to your universe if only you've let her go; you can keep the memories, but please open a new chapter if you want me to stay, simply because I can't and I don't want to be her.
At the end of the day, you have to always remember that I might leave you anytime I want, simply because I am nobody's option and I will never beg you to stay.