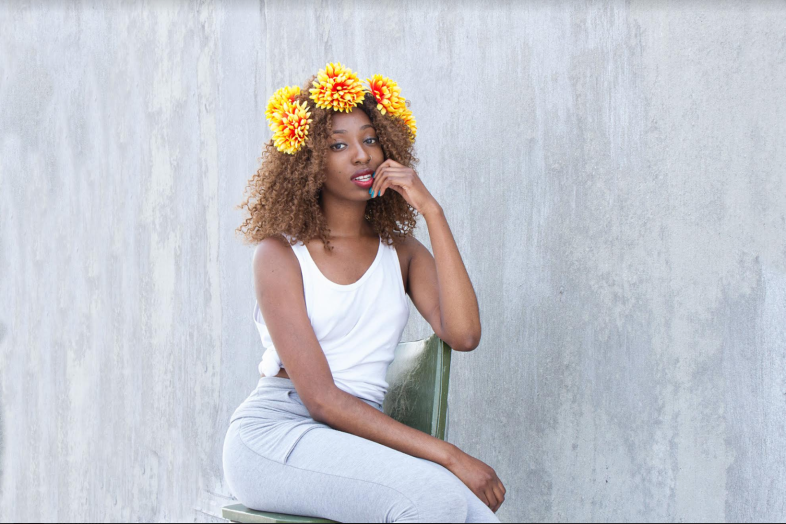 It's ironic that so many Black girls can go missing in the nation's capital. I too was kidnapped in DC at 16, while a US Senate Page in 2009. It's not until thousands of us go missing that our country's heartbeat loses its rhythm. It's suffocating when one's experience is validated only based on the number of people who can attest to a similar struggle. In an increasingly individualistic society, we do not value the individual; and we certainly do not value Black girls and women. In February 2017, Essence magazine exposed that there are 8,042 active missing persons reports for Black girls under 18.
In 2009, Facebook was not political and Twitter was not Black. In 2009, there were no social media outcries to share the horror stories that are lived experiences for so many people. We weren't ready to use the Internet to bring our stories to a central and accessible platform, leaving me alone without an outlet that was eager to share my experience. Without the force of social media, no news stations or famous talk shows picked up my story and there was nothing we could do.
In 2009, I was selected as a US Senate Page (est. 1829) along with thirty 16-17 year olds across the country appointed by our state senator. I was 1 of 3 Black girls, the largest number of Black students the program had ever seen. The other two girls hailed from Detroit and New York and two days before being kidnapped they told me I was acting too Black.
Before the phrase Black Girl Magic entered our vocabulary celebrating what was deemed too Black by fellow Black girls, I was a vibrant, proudly Black teen who never felt it necessary to alter my being in the presence of whiteness. Ya girl was unapologetically Black before BYP100 coined the phrase.
Those two Black girls feared my confidence in a white space and proceeded to ostracize me, thus securing my danger, leaving me without a community. Friday, March 3, 2009 would remind me of how my ancestors were stolen. Two weeks into the program after a long day of senators working on the stimulus package, my peers were pairing off to hang out in DC. I was left alone to navigate the increasingly isolating dormitory by myself when the director of the US Senate Page Program, summoned me. Her coldness was something my 16-year-old naive soul could not comprehend. I was overly friendly to her, as I learned to be towards adults who unfairly misdirected their anger and she hated every smile I shinned her way.
Abduction happens in a myriad of ways and is the unlawful transportation of a person to hold them captive against their will. The Director of the US Senate Page Program kidnapped me. She transported and checked me into a psychiatric hospital where I was held captive, against my will, hundreds of miles from home, a year after being raped and weeks before my 17th birthday. I recall sitting in an all-white room, crying, scared and confused while she told doctors and nurses I tried to kill myself.
I remember being sleep deprived throughout the process, up for 22 hours experiencing the ways the world punishes girls like me. I remember finally giving her the answer I thought could free me. I thought that if I agreed to her lie (me being suicidal) that the interrogation would stop and she would feel what I was taught white women wanted most – to be right and dominate over my Black girl body. Similar to police forcing innocent Black, indigenous and brown people to plea guilty. After confessing, I was left in a daze, blood drawn, stripped of my clothes and passed out in a room with a girl who survived her own suicide.
I have a rare connection to the missing girls in DC. I connect to the isolation, uncertainty, delusion, fear, victim blaming, and lack of amber alerts, media coverage and sensitivity. I'm telling my story 9 years later recalling the feelings of shock and disposability because missing girls cannot be heard. Black girls are not America's favorite victims. It takes our trauma being on display in order to believe our pain, it's the only way we've been consumed in this nation. I am telling my story because there are enough news stations to resurface missing persons investigations and #FindOurGirls.
If it were not for a kind nurse who noticed my discharge papers sitting for days with no contact from the director, I do not know what would have come of me. I was able to call home and in distress and fear my parents flew from Denver, Colorado to rescue me. Drowning in triggers and trauma, before I used those words, before my parents knew the symptoms, I was asked to recount the story.
Kidnapping is a strange and confusing event to undergo. My parents and I went back to the Senate Page facility to demand justice and instead she wrongfully fired me; her reason: I was hospitalized for a suicide attempt.
Months passed of my mother becoming an investigator, of released medical files, of funds running low, of pro bono lawyers, of seeking justice and being shown that kidnapped Black girls and the suffering that follows is not important. Many lawyers picked and dropped the case with no further contact. The federal government tried to settle out of court by admitting to us having a valid discrimination case. We were advised not to. The judge was a comrade of the director and scheduled our case 15 hours from our phone call. Direct flights to DC from Denver are 4 hours including a two-hour time change. The case was thrown out, due to a no show.
I was told, this would all be behind me and it was, until D.C.'s missing team graced my timeline. My kidnapping and the silencing of my story had a lasting impact on my family, including our funds and emotional wellbeing. Justice is a scarce reality for the Black girls like myself, who have gone missing.