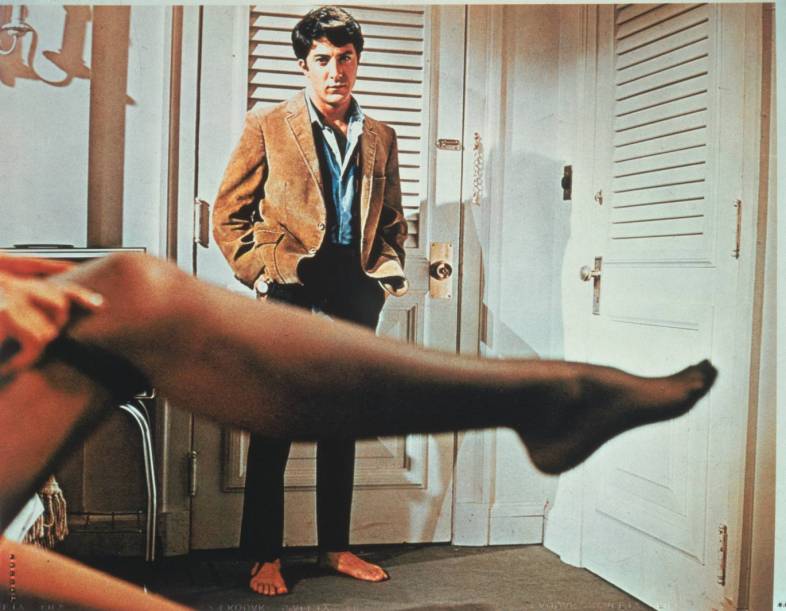 For all their youthful vigor, beauty, and perfectly angled selfies that show off their best assets, most young chicks are a real pain in the ass to deal with. Most of them think that the average young guy is incapable of fulfilling them and haven't been humbled by reality enough to know what characteristics to truly look for in a man. Also, they'll elevate a minor problem into full-blown drama and then yap about how they've been through a lot (of dick). Regardless, many boys and men will compete for their attention because nothing screams Alpha Male like having a hot 21-year-old with an hourglass figure hanging off your arm. Instead of directly going toe-to-toe with other dudes who have airtight game or higher social value than you in such a fiercely competitive atmosphere, why not change the field you operate in and become a cougar-slayer?
For those of you slow on the uptake, cougars are older, mature women usually 40+ who still look pretty damn good because they've taken care of themselves throughout the years. They are not to be confused with spinsters and fat-acceptance twats whose bitterness and sloth has left them with a body that only devouring hundreds of gallons of ice cream while watching romantic comedies compounded over many years can produce.
I learned about the unique prowess of these wonderful creatures by pure luck. When I was in the Army, my unit was constructing a bunch of new barracks and ran out of the room to house all the single soldiers. So they decided to give a bunch of us single dudes who had been there for a while an extra allowance for housing so we could get our own places off-post. The apartment I got for myself was near a bar that catered to a more mature clientele because they often hosted cover bands that played classic rock.
As I began to frequent that bar, something occurred that rarely happened to me: Good-looking women with amazing fake breasts and wild 80s-style glam-rock hair began to flirt with me. At the time, my MO was to hit up the bars, hit on chicks who were in my age range, and get promptly rejected. This would lead to me drinking alcohol in frustration and making another sloppy attempt at convincing a chick to let met touch her lady parts, which led to more severe rejections. Frustration drinking would morph into rage drinking, which would have me falling toward a downward spiral of angst and loneliness that ended with me jerking off to nude pictures of my ex-girlfriend.
Good-looking women with amazing fake breasts and wild 80s-style glam-rock hair began to flirt with me.
A new world opened for me. Instead of constantly having my ego destroyed by 6s or 7s who wanted nothing to do with my goofy Mexican self, I was exchanging witty banter, dancing, making out, and more with cougars who were 8s and 9s in their prime and still looked like total foxes. They loved that I was an eager, muscular, clean-cut Latin 22-year-old with an outgoing personality and quirky smile. I loved their feminine physique, no-bullshit attitude, and ability to hold real conversations. It was the beginning of an infatuation that has maintained my interest until this day.
Why should young men experiment with dating cougars? Because they have an insane amount of knowledge to bequeath upon you to expedite the process of growing into a real man. A lot of these women have been hardened by the real world. They have been married, divorced, have full-fledged careers, and may have a few kids to boot. They don't have time for the petty games that late-teen and early-twenty-something chicks love to play on the male psyche. When they decide to spend time with you, they mean business. They're able to stimulate you physically and mentally.
Through your interactions with them, you'll learn about the mistakes both men and women tend to make as they grow older—from having children before they were truly ready to allowing the romance in the relationship to wane. You'll be exposed to their lifestyle and see how life can look like for you if you make the right or wrong moves. You'll learn to interact more intelligently and have deeper conversations with the opposite sex. You'll have a ton of hands-on experience on pleasing your woman in the sack because most cougars are more than willing to coach you into being a good lover.
They have an insane amount of knowledge to bequeath upon you to expedite the process of growing into a real man.
You shouldn't exclusively date cougars, but add them to your repertoire of women you consider dating material. Depending on how successful she is, you'll be able to catch a taste of the high-class life. You know all those pretty young chicks going to all sorts of fancy, exclusive parties and places on social media? Most of them didn't pay the bill for that. They got there by dating older men who have already established themselves. It's tough to compete with that as a young man who is barely starting off in the world.
Don't think just because you're with an older woman that you can be a lazy sack of shit. If you're a broke, sloppy mouth-breather with poor personal hygiene and the inability to hold a conversation, these bitches will shut you down quickly. You're the young stud—play the part. Have enough money to take her out for drinks, be in good shape, dress nice, and have something of value to say. They are still women, after all. You must spark their interest and gain their trust. If you're able to do those things, you'll have more than you fill of cougar love, as opposed to trying to scrounge for a bit of attention from a mediocre chick with an overinflated self-worth because she has 2,000 Instagram followers who bombard her with likes every time she posts a cleavage shot.