"Once a Year, Go someplace you've never been before"- Dalai Lama.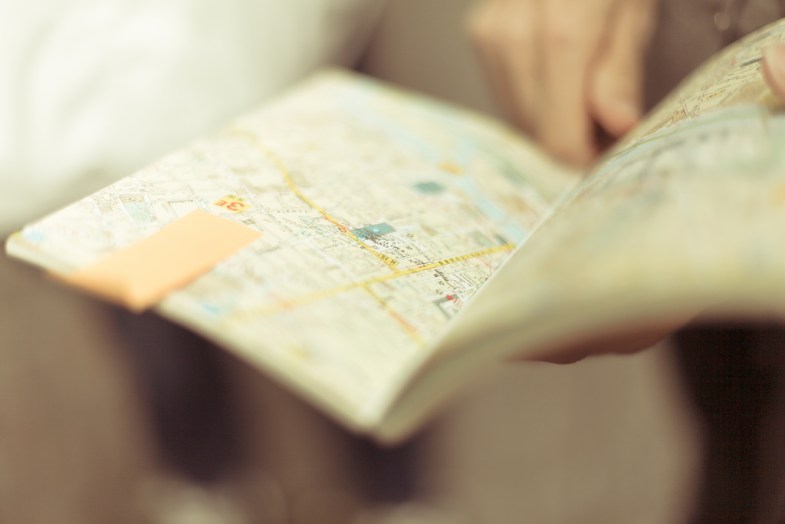 While Traveling may seem like something that comes at an exorbitant price, it's not true. Traveling can mean going to the closest city; making a trip to the countryside that you drive by having never stopped to soak in its sheer beauty.
Innumerable travel books will give you tips on how to travel to gorgeous places on a shoe string budget. But, embark on a wanderlust journey I say…You owe it to yourself!
1. Breakaway
When you step out of the space you've been in day after day, you get out of the "mental blocks" too. The knots in your head begin to untangle. Suddenly, you don't mind rolling down the windows to let in the fresh air on the highway; your stressed thoughts are slowly getting left behind. Whatever the weather, sunny or chilly- you feel the excitement and novelty of going somewhere for leisure. Holidays are the best way to restore your sanity; for a few days you can break away from everything that anchors you down. Connecting with oneself becomes easier- those priceless moments when you realize lying flat on your back on the beach or under the starlit sky that silence is the most soothing music to the years….
2. Adventure
When was the last time you made impulsive plans- ranging from bungee jumping from the 164th floor to volunteering at tea gardens in the hills? The last time you fed a fussy Panda? The last time you rode an elephant like Indian royalty? The last time…you took a detour, trekked up the mountains to just to catch the full view of the setting sun while you eat barbecued chicken? It's called getting of the rut and doing things you've never done before. Broaden your horizon, get that heart beating.
3. Be a flâneur
It is a French word for "One who strolls around aimlessly but enjoyably, observing life and his surroundings." Sometimes, just walking around aimlessly, without a plan in an iconic city can mean seeing marvels of culture, bursts of colour, street art and personified architecture. Life just unfolds in front of your eyes and you feel overwhelmed by the richness of the place. Chances are…nobody knows you or notices you. So you get to enjoy the anonymity of the experience as you peek into people's day to day lives- at the fish market to the local bar at the end of the block. Making mental notes to carefully stack away the memory of the sights and sounds of this aimless walk. If you'd like- just rent a bicycle, that way you can glide around the city and stop by wherever you like.
4. People
Now I'm not saying the people in your circle aren't incredible! I'm sure they are! But it's a very warm feeling when you talk to strangers who become friends over drinks and a night of celebration. People whose stories you'd never hear had you not made this trip. Visiting little villages and interacting with the people, dining with them and getting to know their families is the kind of human touch that will leave you smiling, feeling so healed. Well summer romances are cliché but still so charming ;)
5. Food
I know you love to eat and experiment with food. But eating authentic Chinese with a local family is unbeatable! Also when you go to a different country or region within your country- the place ought to have a speciality- chocolates, cheese, wine, coffee, seafood, herbs? Food made with fresh, exquisite ingredients with expert hands…mouth-watering aromatic dishes. Especially, if you love to cook, travelling can be interesting- going to upscale places isn't a must. It's proven that the shoddiest looking places can also have the best food you'd ever treat your taste buds to.
6. Learning and growing
You can always combine travel with learning skills that will enrich your life. Enroll in a meditation & Yoga training when you visit the mystical city of Benaras or Haridwar in India? Get a scuba diving certificate at the pristine shores of Spain? Learn a certain dance style. You can take back all sorts of value addition learning from a trip to nearby or far away land. It can leave you feeling absolutely empowered!
7. Quality time
While travelling alone is indeed a very exciting feat, but if you are travelling with your loved ones (friends, family, partner) the change in setting and experiencing the new things together can act as a bonding ground. It can heal your interpersonal relationships. It can make you fall in love all over again with your spouse or haha make you more tolerant towards your talkative drag queen sister!
8.The perks of Globetrotting
When you have this precious time away from routine, it inevitably means you will return with souvenirs to symbolise your soulful holiday- adorable group pictures in tourist frames, little pieces of art, fridge magnets, photographs to go into your travel diaries and maybe, a piece of clothing or two. These things will always invoke a sense of nostalgia. That's the beauty of travel. It asks-to be catalogued.
9. Stories to tell
You have anecdotes and stories to tell about how you lost your passport or your wallet in a busy bazaar and several colourful tales of your shenanigans to tell. These stories can be important chapters of your life- Exposure never failed anyone.
10.To appreciate your home
It's true after days of travelling and having balanced out the highs and lows – when you unlock your house and step inside…You realize how much you've missed it! Coming back to your old life with a fresh perspective can improve your efficiency at work, rapport with colleagues; it gives you newer vigour to take each day as it comes.