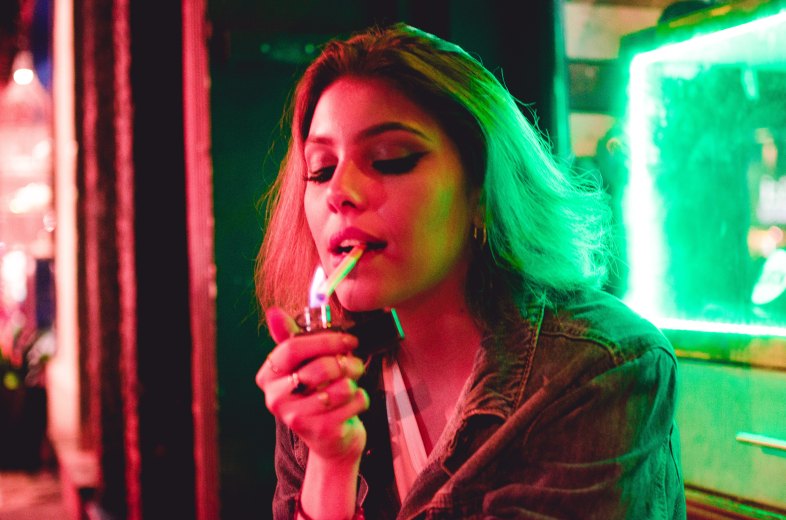 He chased me for two years.
He said he would always be there.
He said the day I say yes will
be the best day of his life.
But when I finally said yes
and the chase was over
he eventually said no
and taught me that some
people only care about
winning the chase
even if it means
losing the person.
He was calm and sweet.
He was everything I've ever wanted.
Our friends told us we should date.
His friends told him I'm the one.
My friends told me never to let him go.
So I fell in love with our story.
I started writing down all the fantasies
I wanted to live with him.
But here's the thing about fiction,
no matter how much you believe in it —
It doesn't turn into reality.
So the story remained beautiful on paper
but turned ugly in real life.
He was fun and charming.
A breath of fresh air.
He took me dancing because
I loved to dance.
He liked my art because
he was an aspiring artist.
We shared our secrets.
We talked about the universe.
We believed in things like the stars
and the moon and the signs.
But we forgot to look at the warning signs
of how much alike we both were.
How much we both needed healing
and how self-destructive we were
that we ended up destroying each other.
He was wise and reliable.
Something I'm not used to.
He was stable.
A word I never knew.
I wanted stability.
I wanted to find a home.
I was tired of running.
I was tired of crazy.
I was tired of messing up.
I wanted to make things right.
His life was pretty normal.
His parents were still together
and very much in love.
Something I've never lived.
I wanted to be in his life
because it mirrored the one
I always wanted to live.
But a broken home and
a stable one will always collide.
He doesn't know how to fix
broken things and I don't know
how to love someone whole.
He was powerful and confident.
He knew how to silence everyone.
He knew how to make people listen to him.
He wasn't afraid of speaking up.
He wasn't afraid of his own voice.
I looked up to him.
He was my mentor.
He taught me how to love myself.
Being around him made me want to
dream bigger and make a difference.
But here's the thing about men who
love themselves too much.
They don't have enough love left
to give anyone else.
They'll leave the moment you start
getting more attention.
They'll leave the moment you treat them
the way they've always treated you.
And then there's him.
Absolutely mesmerizing.
Beautiful in every way.
Pure and kind.
Soft but strong.
Broken yet fierce.
Someone I could love
but I'm terrified of rejection.
And it makes me so angry
that there's a long list before him.
A list of everything that went wrong.
A list of heartbreaking stories.
A list of why I'm afraid to try.
A list of boys who ruined me for him.