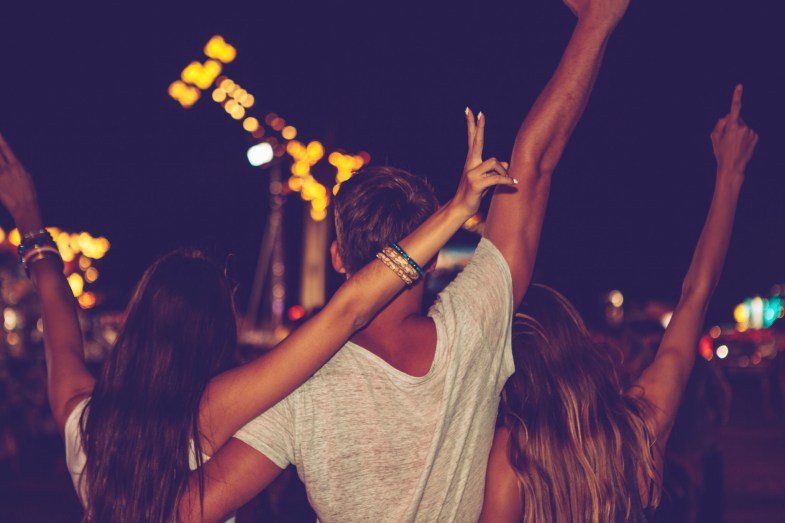 1. Good job.
We should give ourselves a pat on the back for the things we are trying to accomplish every day and the people we are trying to become. Even if we're not there yet, at least we are trying and we deserve to give ourselves credit from time to time.
2. There will always be bumps on the road and that's okay.
We will always be faced with obstacles but that's how we learn how to really drive and which roads to avoid. Nothing will ever go exactly the way we want them to but this doesn't mean that we are headed in the wrong direction. Sometimes a change in direction leads to a better way.
3. Life is not a race.
We can't keep competing with everyone like it's a race and we need to get to the finish line first. We should just run as fast as we can or as slow as we can as long as we keep looking ahead and moving forward. We shouldn't be concerned about winning because life is not a race.
4. Feel the fear and do it anyway.
If we stop doing things because we're scared, we won't be doing much. Fear is part of life and the only way to get over it is to just go ahead and do what scares us – especially if it will bring us closer to the life we want to live.
5. Some people are not meant to stay.
We will meet a lot of people who will not stay in our lives no matter how much we want them to. Instead of trying to find out why they can't stay, accept that this is how life works sometimes. Maybe life wants to replace them with better people or maybe you just need to learn how to be on your own for a while.
6. The depth of your love today is the depth of your wound tomorrow.
Before we recklessly give our hearts to people and invest in them, we need to know if they are really worth the pain and the suffering that may come with loving them. Some people are worth suffering for and some people are not. We have to pick our battles wisely.
7. We may not solve all our problems but we can change our mindset.
We can't control everything that happens to us; we can only control the way we respond to them. As long as we manage our mindset, we will be able to cope with certain difficulties better and we will make our lives a bit easier.
8. Do not settle.
Don't stay at a job you hate, don't marry someone you don't love, don't stay friends with people who belittle you. Life can be good if we choose not to settle for the things that impede our happiness.
9. Time heals everything.
Eventually our pain will go away, our mistakes will be forgiven, our hearts will mend and our minds will find peace.
10. We are never alone.
We are never alone in our struggles or alone in our lives. We will always find people who want to be there for us and support us and people who genuinely love us. Sometimes we think we are alone, but that's just our minds tricking us into thinking that life is harder than it's supposed to be.