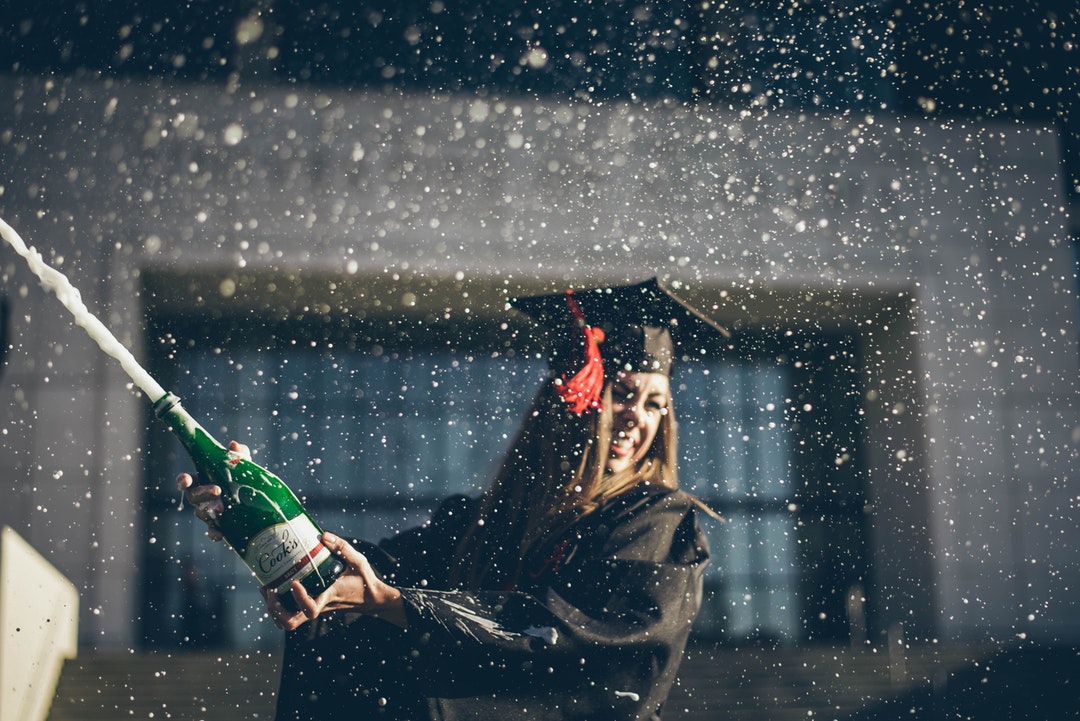 We've purchased our cap and gowns. We've collected our graduation packets filled with cords, parking information, and alumni stickers. We've taken countless pictures together in our graduation best with big smiles on our faces.
We're ready to graduate. 
Over the past year, I have taken the time to immerse myself in each of my friendships. My mom describes friendships to me in a simile. She says that friendships are like flowers, we must water them to grow.
I have watered my friendships and watched them blossom throughout our senior year. Our final chapter as undergraduate students, where we worked just as hard as we played.
I wanted to write a love letter to all of you because I want you to know how special you all are to me. I want to thank you for being there for me when I needed a shoulder to cry on. I want to thank you for being just a phone call away and picking it up immediately to talk to me. I want to thank you for letting me obsess over the graduate school application process, it was long and painful but we did it! I want to thank you for making me laugh until my sides hurt and tears were streaming down my face. I want to thank you for all the little texts and sweet messages that you have sent me this year, your kind words meant everything to me. I want to thank you for ALWAYS encouraging me and ALWAYS having my back. Please know that I will always have yours.
But most importantly, I want to thank you all for loving me for me.
Thank you for embracing my weird side when the clock goes past midnight. Thank you for grabbing frozen yogurt with me to take a break from work. Thank you for calming me down when my anxiety began to run too high. Thank you for watching old school Disney movies with me and singing Broadway musical songs to the best of our abilities. Thank you for dancing the nights away with me and singing loudly to every song that is played. Thank you for supporting me in everything that I do, it's comforting to know that you are all by my side.
I think it's important to tell people that you love them. I think it's important that the people we love know how much we appreciate them and love them. 
So, friends, I hope you know how much I love and adore you. I hope you know how much I respect each of you. I wish nothing but the best for you; you all deserve love, happiness, and friendship.
This isn't goodbye, it's just a "see you soon." Nothing is ever permanent, our distance is only temporary. Friendships are like flowers, we must continue to water them so that they can grow. Our friendships have grown and blossomed, and they will continue to blossom as time goes on.
College is coming to an end, but the memories will live on forever. Thank you for coming into my life and changing it for the better. 
Love always,
Me