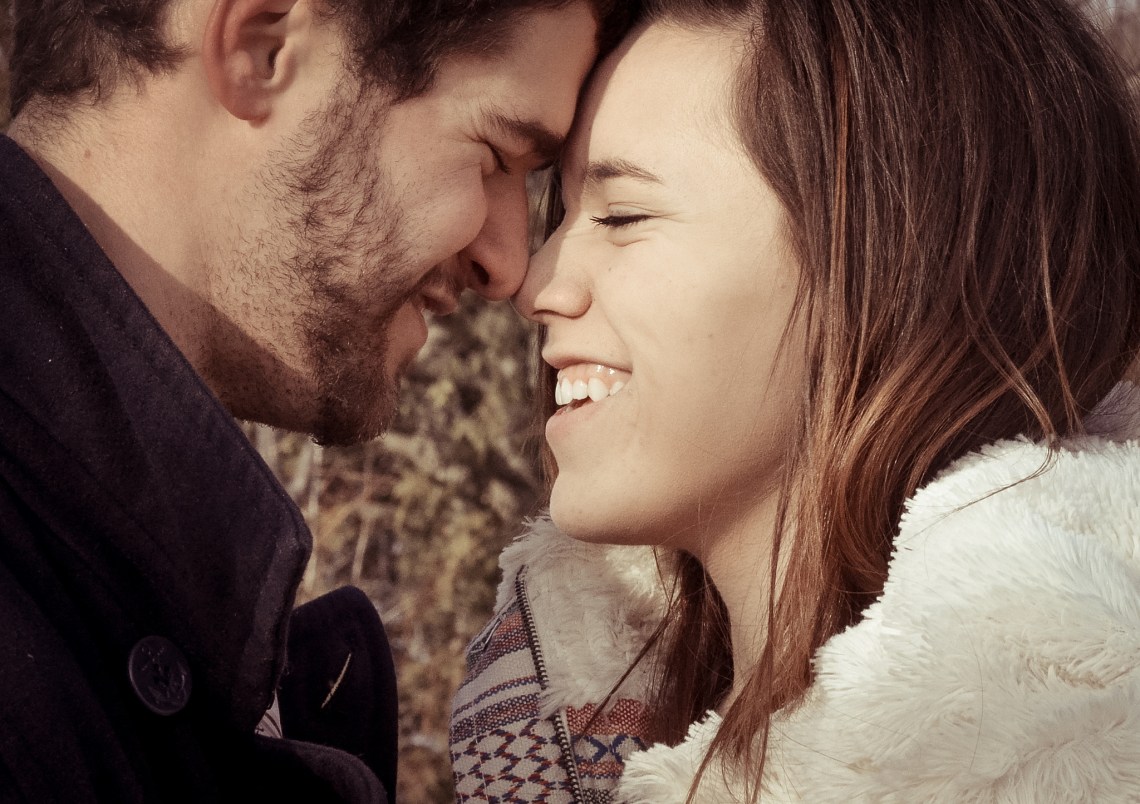 On days when I think that God is being unfair to me, or when I do not love God as much as I should (that is, as much as He deserves to be loved after all that He has done for me), I think about you.
You were one of the greatest gifts God has ever dropped down from heaven for me. Your presence was just… So timely. So comforting. We could've gone out two years before we actually had our first date, but back then, I remember God saying, "No, not yet." So I followed. And when we finally, truly discovered that love, it was beautiful.

You were worth the wait.
You came right when I needed you the most. I remember how time and time again, on perfectly good days, I would suddenly withdraw from you and from the rest of the world; when that confusing pain would hit me with the intensity of a freight train, out of the blue. You'd lift my face up only to see my eyes brimming with tears. I knew you couldn't empathize because you simply didn't understand what depression was like, but that didn't stop you from loving me with your whole being.
Instead of brushing these problems off as me being "overly-dramatic", you'd tackle them head-on, pulling me with you as you did. Instead of hearing sighs of resignation when you saw, once again, my tear-stained cheeks, I had the privilege of knowing gentle fingers stroking my hair and soft kisses on my forehead.
Instead of bailing on me whenever I snapped at you, you'd pull me into your arms, lift my chin up and ask me what's wrong. I'd wondered how many times it would take for you to find me sobbing in a toilet cubicle before you would decide that you've had enough of me. But slowly I stopped wondering at all.
Because you never left.
You knew my tears weren't for attention. You knew how I'd always withdraw not out of distrust, but for fear of being ridiculed. You knew I showed anger only because I was trying to shield you from the sadness that I was feeling. You knew everything about me.
You knew nothing about depression, but you knew everything about me. And that was enough.
For with every smile you had planted on my face with your wit, you cleared a bit of the storm behind my troubled eyes. You blew the dark clouds away in my heart and replaced it with your sunshine. You helped me get better, one hug at a time. You showed me how to love myself every time you kissed the tears off my swollen eyes and told me how much you loved me. You taught me how to face my demons and not cower in fear and frustration every time my depression resurfaced.
You taught me how to fight the pain with love.
You are my teacher, my lover and my best friend, all in one.
So now, if I said that God was unfair, that He didn't care, I'd be lying. Because He sent you to me when He knew you were exactly what I needed to keep my head above the water. He knew your patience and your words would stop me from surrendering to the darkness that had bred so subtly, but surely inside of me.
Behind your love, I see God's love for me.
I am reminded that we love only because He first loved us, and that my heart is first His before anyone else's.
For Him, for you, I am forever thankful.