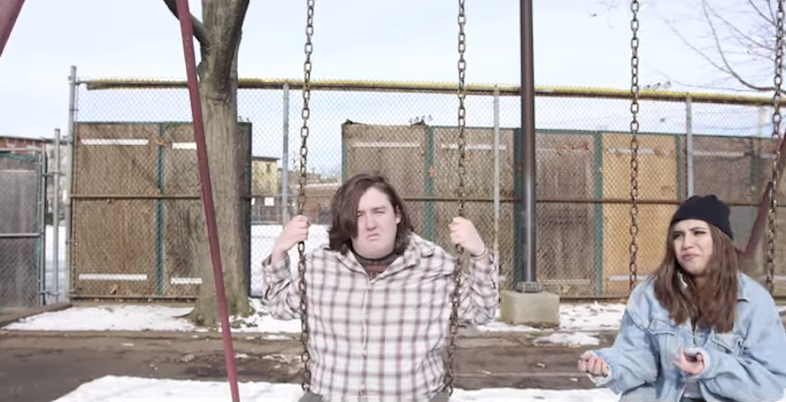 Well, maybe it is in the traditional sense. No more Sex Pistols and Dead Kennedys on the radio, even if their legacy lives on. No more Fall Out Boy and New Found Glory and all the emo bands we listened to in middle school because no one can listen to those without being embarrassed. 
In the form of new school pop-punk bands, though, punk is not dead. In fact, it's alive and more popular than ever. This nascent genre is forging a new, exciting scene full of mosh pits and ~emotions~ that has only gained strength in the last few years, filling thousands across the country with that teenage angst we all know and love. 
Last month my friend (who is a true punk connoisseur) challenged me to listen to nothing but this new genre for a month straight. It was an enlightening experience. I listened to 30 pop-punk bands over 30 days, and chose some of the best ones to make this list.
Here are ten pop-punk/emo bands you should definitely check out and some song recommendations for each. They'll make you feel so much angst you'll think you're in middle school again, and who doesn't want that? Good times.
1. JOYCE MANOR. I first listened to the California-based Joyce Manor last spring. They're a true classic in the punk community, and I'm not ashamed to admit I own three Joyce Manor shirts that I wear probably too often. Check out "Leather Jacket," "Constant Headache," or "Heart Tattoo."
2. MODERN BASEBALL. Okay I've actually known and loved this band for quite a while as well. They're incredible. Check out "Your Graduation" and "Tears over Beers."
3. TIGERS JAW. Ugh so good. They will give you all of the feels. Check out "The Sun," "Plane vs. Tank vs. Submarine" and "I Was Never Your Boyfriend."
4. THE FRONT BOTTOMS. Not sure they exactly as punk as these other bands but I'm going to include them anyway because they're way too good not to put on the list. Check out "Flashlight," "The Beers," and "Twelve Feet Deep."
5. THE WORLD IS A BEAUTIFUL PLACE AND I AM NO LONGER AFRAID TO DIE. Lots of Explosions in the Sky vibes (but plus lyrics). Check out "Heartbeat in the Brain" or "Fightboat."
6. DADS. Check out "Shit Twins" or "Bakefest at Piffany's." 
7. PITY SEX. All of the angst ever. Check out "Coca Cola" or "Sedated."
8. YOU BLEW IT! Pretty American Football-esque. Try "Match & Tinder," "Award of the Year Award" or "Pinball House."
9. BASEMENT. Cool and different because they're from England. Listen to their whole "Further Sky" Album – it's only twelve minutes long.
10. SORORITY NOISE. Listen to "Blonde Hair Black Lungs."
Other good ones you should check out: Glocca Morra ,The Hotelier, Japanther, Foxing, Title Fight, Real Friends, Seahaven, Knuckle Punk, The Wonder Years, Hightide Hotel, Grown Ups
Go jump in that mosh pit.