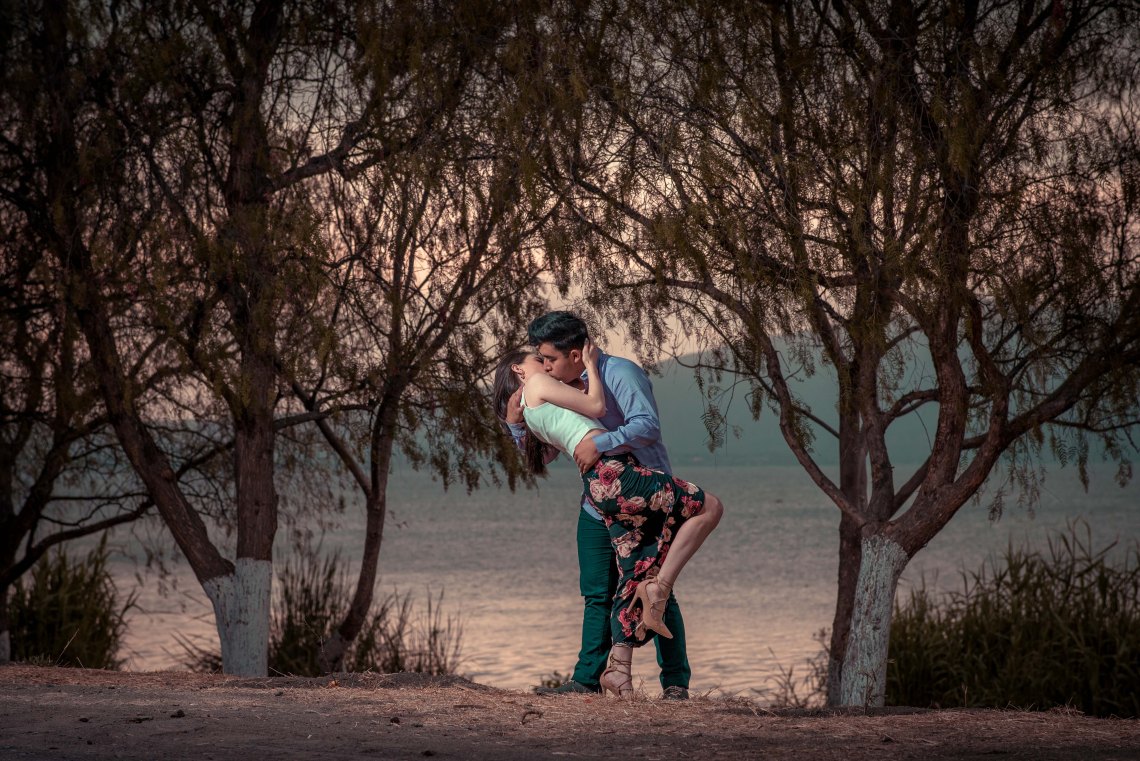 1. In one universe we breathe underwater, just us two, and that is where we fell in love.
2. In another, time resets over and over, and we never stop kissing for the first time.
3. We are lilies, growing apart in a field. But one day, a mother and her daughter pluck us from our home and together, in a crystal vase, we wilt.
4. Here, the sky turns a dusty rose, and we touch one another through the wind. So every time the breeze grazes the back of my neck I know it's your mouth, and I smile. You feel the wind whistle through your bones.
5. In this universe we sneak out late at night, escaping reality. We drive for hours watching the stars, stealing glances at each other, and not minding radio static and silence or the way our backs start to ache in the car.
6. You were there when I turned eight; we grew up together. You were there when I turned sixteen and I was there when that girl broke your heart and you realized you loved me the whole time.
7. You never kissed other girls, I wasn't afraid of butterflies, your dog never aged, and (Monday afternoon) I never fell through the cracks. We both slept through the night.
8. In this universe we met at church, 15 and 17. You showed me what it meant to be pulled from someone else. So, each night I lay awake counting my ribs. Searching for the part of you that God put molded into part of me.
9. You gave me a chance, and when you did my kisses for you were nothing but sweet. Because in every universe I fall for your soul not your body.
10. Here, in this universe, we moved to outer space, bought the moon and a single star. You never get tired of me. And there, in our galaxy, we could finally breathe.
11. I cried, and bled, and prayed. You saw me as just another girl to talk to. Someone with a tin can heart and a button soul. Things work out for us in every universe but this one.