Chelsea Fagan recently asked a group of her friends to share the items of clothing in their closets that they wasted the most money on, which got me thinking. Namely about the plethora of good-for-nothing clothes that take up what little space I have to live in and seem to serve no other purpose than as disciplinary reminders of money poorly spent.
There are the clothes I convinced myself, during mindless hours of working retail, that I needed; clothes that frankly didn't appeal to me in the slightest as they were ushered into the stockroom, but ones that, by way of bottomless boredom and its subsequent hallucinatory effects, morphed into something else entirely – something that I now somehow "couldn't live without," and that always felt justified after these 8-hour dizzying shifts.
Then there are the ones I purchased while out on my lunch break at some thrift shop, hungry to fill a vague sense of complacency. A bright red bandana fashioned into a shirt to liven up my otherwise average day, or an asymmetrical silver something-or-other that I could've sworn looked tremendous when I styled it in my mind with – what? I can't remember now. Clothes that seemed inconsequential, individually priced as they all were around $30 or less. Yet ones that, when amassed together, could surely pay for that dental cleaning I'm due for, or even a far-more-special pair of shoes that would actually see the light of day. Even more lamentable is the curious trend I've noticed within this sad collection of useless closet invaders: tops that, if I were feeling generous, I'd describe as "crocheted," but in all honesty are simply hole-y. I know neither how I justified these purchases to myself at the time, nor how I envisioned wearing any of them. Yet somehow hole-y tops have always summoned me with rapt fascination. And for what? The prospect of letting my skin breathe a bit more than usual? The holes' likenesses to windows that perhaps inspired a feeling of looking out into the distance? A feeling of hope. As someone who has lived in tight spaces for quite some time now, could it have been the extra, blatant, gaping spaces these shirts seemingly afford that I found so appealing? All I know is there isn't a single top I own that fits underneath any of these hole-y shirts, and thus not one instance in which any of these could be considered acceptable garb. I can't imagine I tried any of these on before purchasing them either – such an act would have been far too practical and would have instantly illuminated the shirts' shortcomings. Most of them straddle seasons too – that is, they're made of a thicker knit suited for winter, but sewn into a fabric-less garment that could only be deemed appropriate during the hottest days of summer. Which means there's not a single consignment store that will take them.
And so here they will remain, scattered about and thrust to far-off, distant corners of my closets and drawers. Out of sight, but certainly not gone; if they were, I'd know, mainly because I'd be able to fully close these cupboards they call home.
Below, some clothes and shoes arriving in stores now, that are actually worth saving up for:
1. Prada clogs.
There is little I wouldn't do to be gifted a full Prada look from its spring 2015 collection, but since my package was clearly lost in the mail, I guess a pair of the Prada clogs will do. They're comfortable yet give serious height and are a necessary step up from the Dutch Klompen my dad brought home for me from a business trip he took in '91, amen.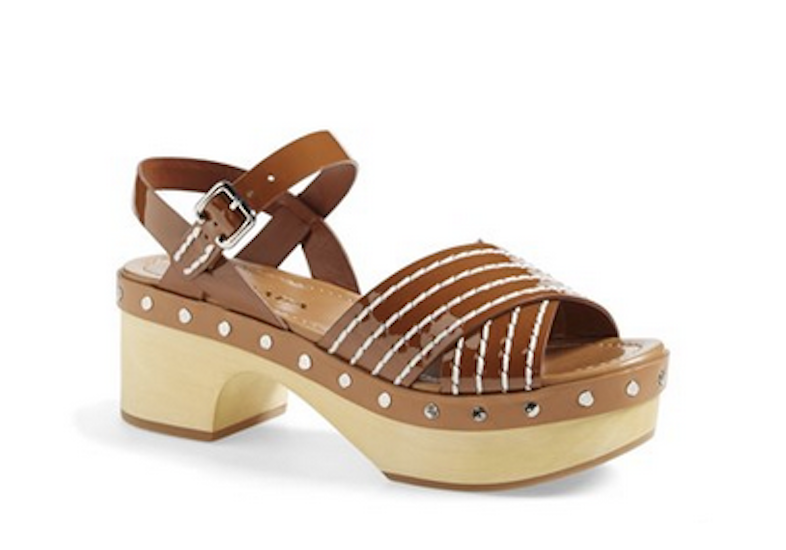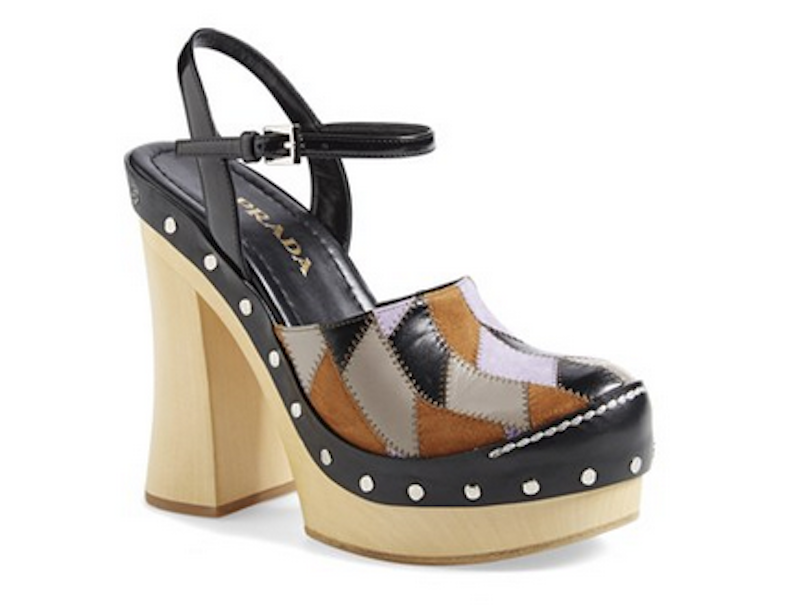 2. Vetements — pretty much any will do.

http://instagram.com/p/xzmncbMVMU/?modal=true
If I could sell all of my clothes right now, I would do so and only to fill my closet with nothing but Vetements. The designers behind the label all previously worked at Maison Margiela, the fashion house with such an admirable anonymous mystique. And although it was more of a contractual obligation than anything else, the anonymity they brought with them to Vetements feels nonetheless fitting. They represent that rare species of fashion designers who are both modest and solely invested in their customers' needs.
3. Anything from MM6 Maison Martin Margiela's spring collection.
One day I hope to be able to describe my wardrobe as one would MM6's spring 2015 collection: chaps, suede, and glorified pajamas. But until then, I'll eat top ramen for two weeks straight and invest in one of their silk jumpsuits or wide-leg jeans instead.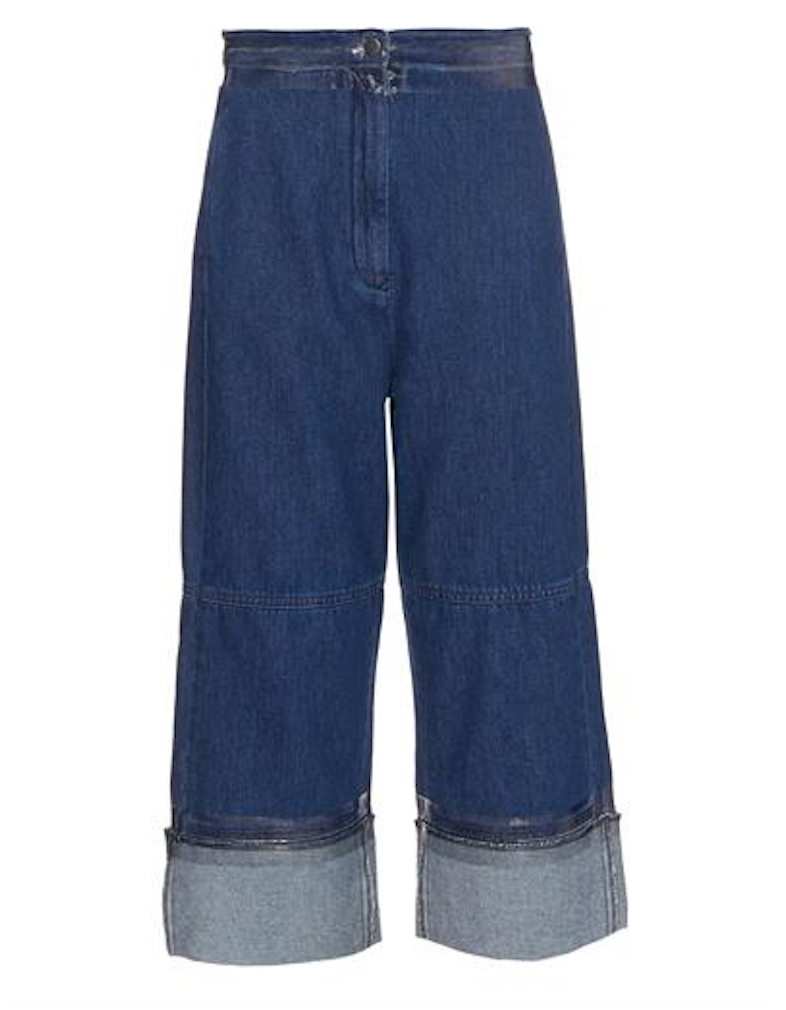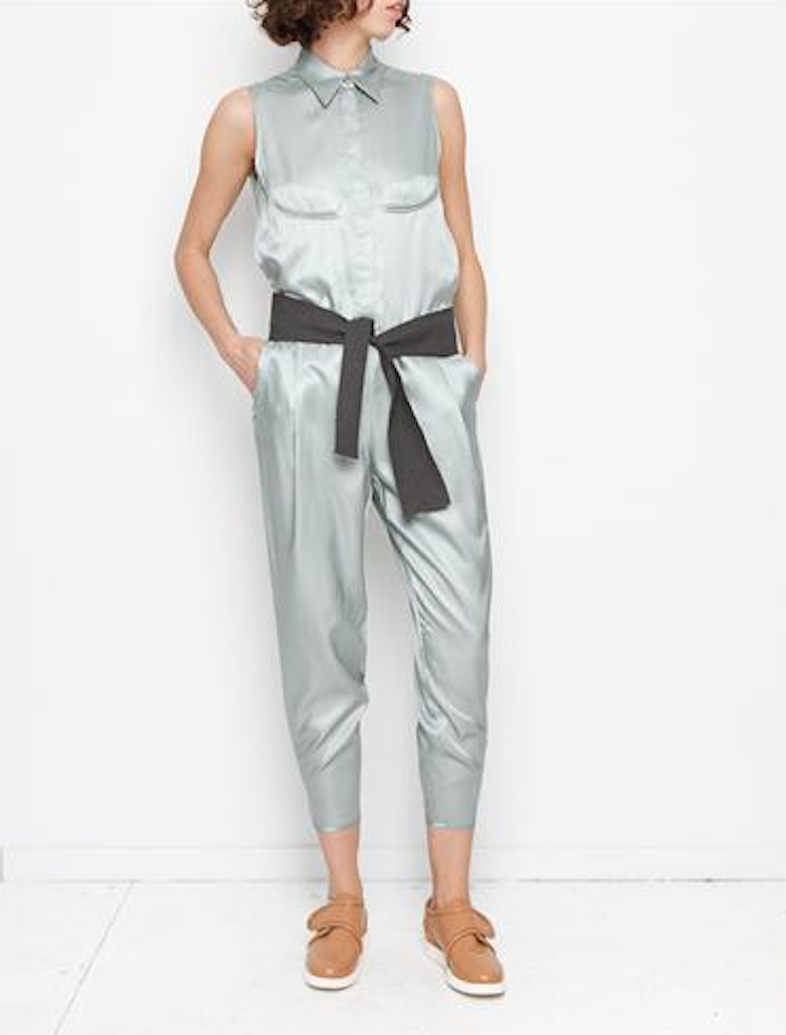 4. Miu Miu sandals.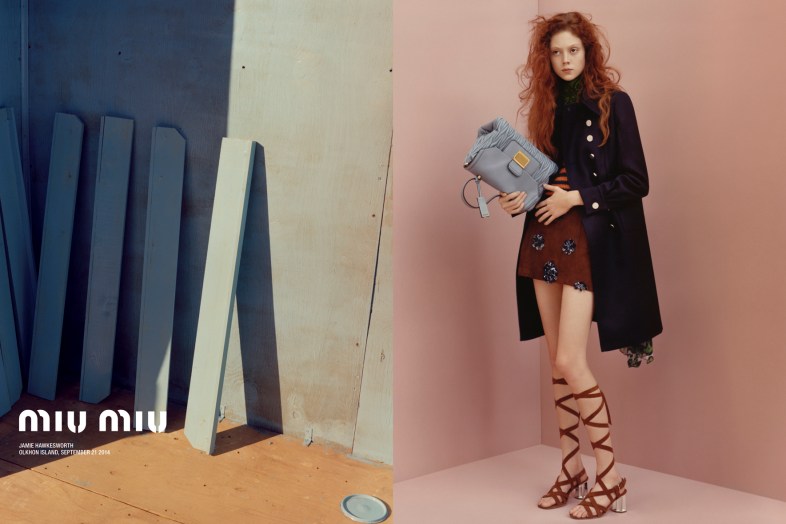 I've always considered Cinderella a bit of a bore for taking her 12 o'clock curfew so seriously, but I'm willing to put all of that behind me and become a modern-day Cinderella myself if it means getting a pair of one of these new-age glass slipper sandals from Miu Miu's Resort 2015 collection.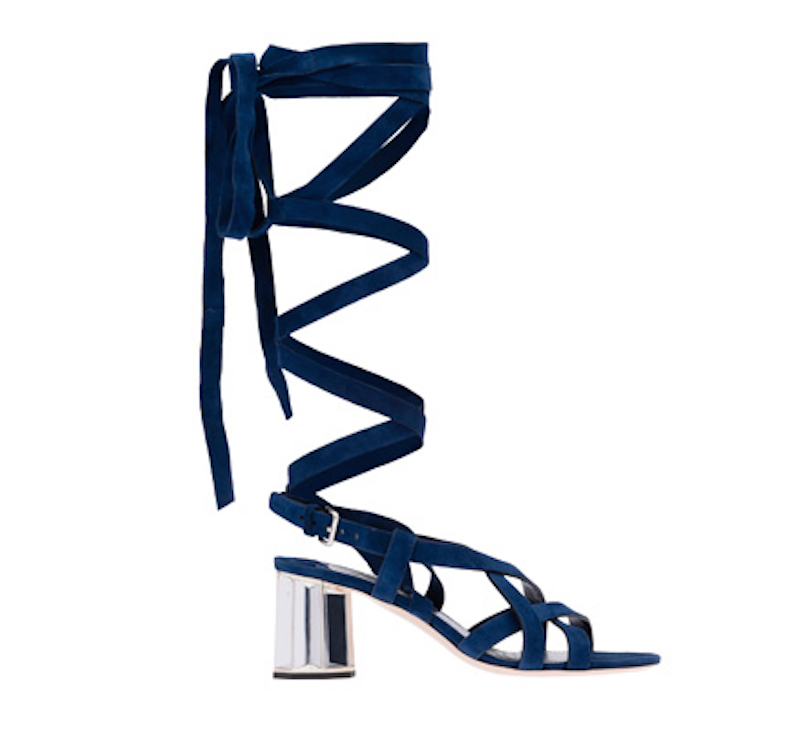 5. Adam Selman x Le Spec sunglasses.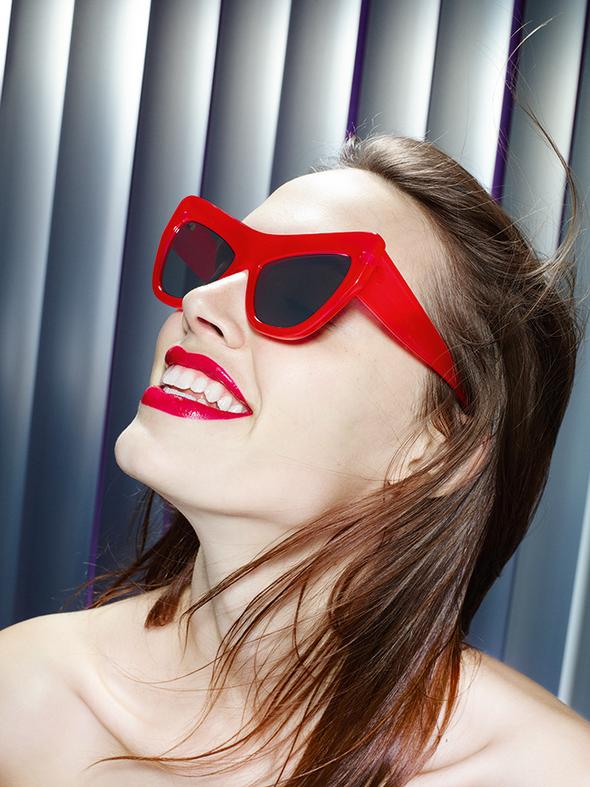 If you ever doubted cat eye sunglasses, let Adam Selman's new collaboration with Le Spec be a lesson in their timeless appeal. Available for purchase here.
6. Rodarte boots.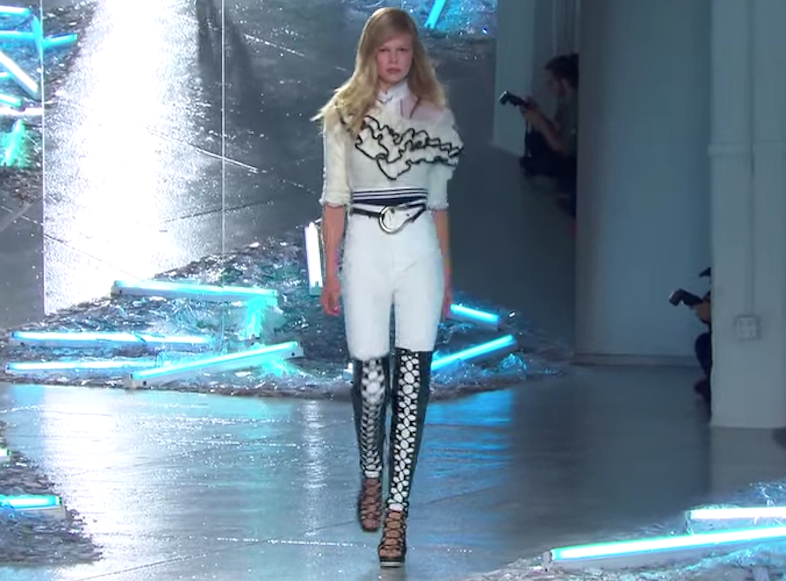 Do you know how long I've been waiting to get my hands on one of these Rodarte boots, turn them over to look at the price tag, and declare "I'll never afford you!"? September. I've been waiting since September. If only I had put my time to good use and started saving up then, maybe I wouldn't still be flirting with the idea of donating an organ now. But alas, here we are. Or rather: here I am…on http://www.kidney.org.
7. Simone Rocha's flowery numbers.
I can't think of anything I'd rather suffocate myself with more than one of Simone Rocha's flower head scarves from her spring 2015 collection. The collection, which was inspired by Pina Bausch's "Der Fensterputzer," seriously raised the bar in the often hackneyed arena of floral patterns.