By now, most of the women's pre-fall '15 collections have been unveiled, and if there's one lesson to take away from the slew of designs it's the appeal of the extra-long, roomy trousers.
Now I know this doesn't seem to be a particularly momentous occasion – I know this particular style of trouser is no Feminine Mystique, nor does it hold a candle to Emma Watson's recent feminist escapades. But it is nonetheless noteworthy, and especially when one considers that only about 75 years ago, a woman, who went to court for the exclusive purpose of testifying against two burglary suspects, ended up in jail herself for showing up to court wearing – you guessed it – trousers. The first time she appeared in court, she was sent home by the judge and "ordered to wear a dress next time." When she showed up at her next appointed date wearing trousers again, the judge cracked down – after all, as he explained, the courts need to "conduct judicial proceedings in an orderly manner." He went on,
"If you insist on wearing slacks again you will be prevented from testifying because that would hinder the administration of justice. But be prepared to be punished according to law for contempt of court."
And that's exactly what happened when she showed up for her third time in court, again wearing slacks; Helen Hulick, a kindergarten teacher, was sentenced to five days in jail.
It's not often that we can glean feminist statements from fashion, which is why I make sure to capitalize on the rare moments in which we can. And the feminist case of trousers feels abundantly valid. One must only consider its opposite – the skinny jean – to understand its full effect; trousers have been an effective tool in the history of feminism in part because they're the anti-skinny jean.
I can recall my first foray into skinny jean territory. It was 5th grade; the jeans in question? Tractor. Before I even knew what Tractor jeans looked like I already knew I wanted a pair, and for no other reason than the only girl in my grade who was allowed to purchase Steve Madden shoes paraded the hallways in them. Well that, and the fact that they were allegedly the tightest jeans around. And what are the narrow confines in which NYC private school girls exist if not a race for the tightest pants?
If I sound sore about this – sour, disgruntled, resentful – it's because I am. And not because of the indents they'd leave on my still-burgeoning hips either. My resentment is born out of something else entirely. It was an otherwise innocuous day of 6th grade – thigh-constricting like all the others. Me and my two friends took our usual posts at the front of the school bus – an obvious choice for the youngest grade on campus. Things were going swimmingly until I heard someone call my name from the back. Suddenly I was summoned by some group of unknown older boys in the back of the bus, and had no other option but to comply. Walking the 10 steps down the bus' aisle felt akin to walking the plank to my plunging death and would've already been sufficient enough to put me on anxiety meds for the remainder of my life, but then this: "Your pants," one of the three boys said, prodding and poking at me, even pinching the fabric that clung to my quads and letting it snap back against my thigh, "They could be tighter." I was aghast – mortified by it all, yes, but mainly stupefied: COULD they be tighter, I asked myself? I actually wasn't sure that was humanly possible.
As hard as I try, it's something I'll never forget, in large part because of the lingering shame I still feel over my foolish behavior. It brings to mind The Great Gatsby's wholly ignorant Daisy Buchanan, who said, "The best thing a girl can be in this world is a beautiful little fool," and who, in Baz Lurhman's depiction of the novel, was accurately portrayed in frilly, lilac, and lace getups. Well Daisy: after getting a taste of that life, I can say with full certainty now that I want none of it. In fact, I'd much rather prefer the life of Daisy's friend Jordan Baker, a self-made, independent woman, whose entire vitality and disposition was, in Lurhman's rendition, nicely summed up in the trousers she often wore.
Even now, there is something liberating – defiant, even – about wearing trousers. To look at the history of fashion – and the history of trousers – is to learn that they were the favored garment among history's most influential women – Greta Garbo, Diane Keaton, among many many others. In "Women Fashion Power," an exhibit currently on display at London's Design Museum, which examines the history and lives of powerful women in the various clothes they wore, trousers were explicitly mentioned as a defining moment in the history of fashion and the overall trajectory of women's rights.
It's not even a far-off notion to say that most of the designers who, only a couple seasons ago, helped introduce trousers back into women's wardrobes, are the most gender blending of them all.
Of course, now that trousers are firmly established in the vague, nebulous category that is unequivocal fashion trends, practically every brand has a pair to their name. They're appearing in all different cuts and styles – some ballooning a tad more than usual in the Palazzo style, others ending at an awkward ankle length. But it's the extra long trousers – and not the kinds that are finely tailored to be one with our skin – that are, in particular, a sight for sore eyes.
Read on for some of the best pre-fall 2015 trousers, and then a couple options available to purchase now.

http://instagram.com/p/wY-DVYhZGn/?modal=true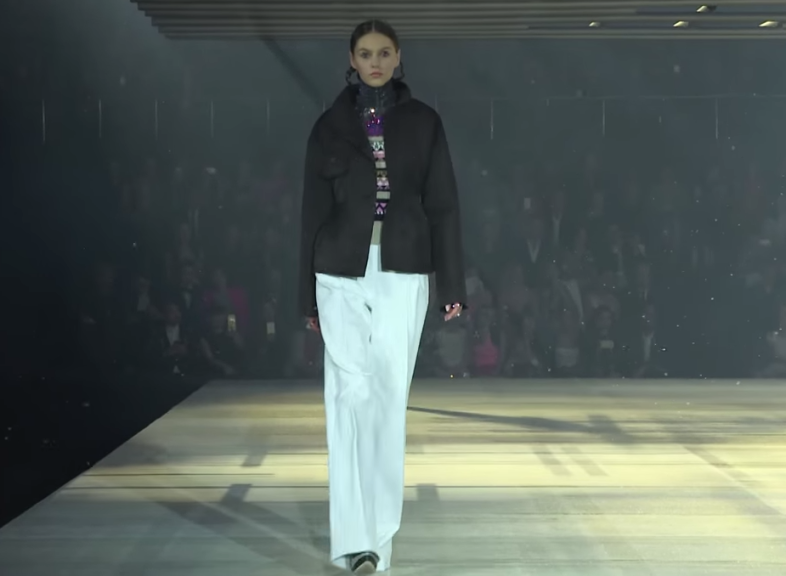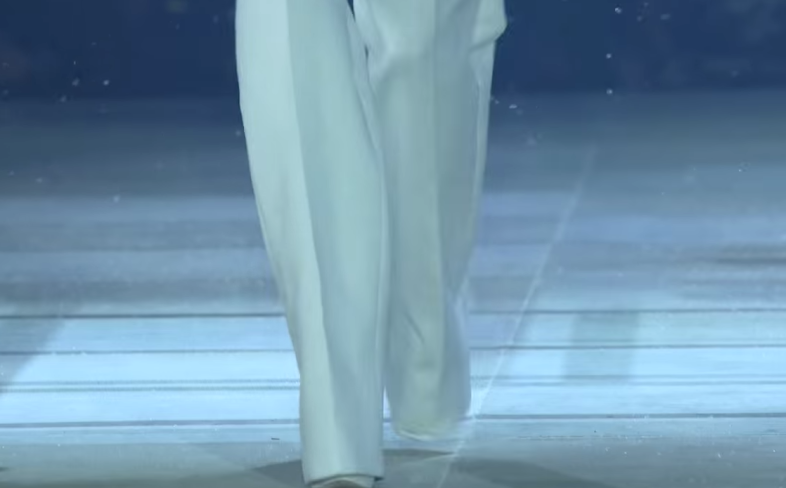 1. Piamita Kathryn Pants.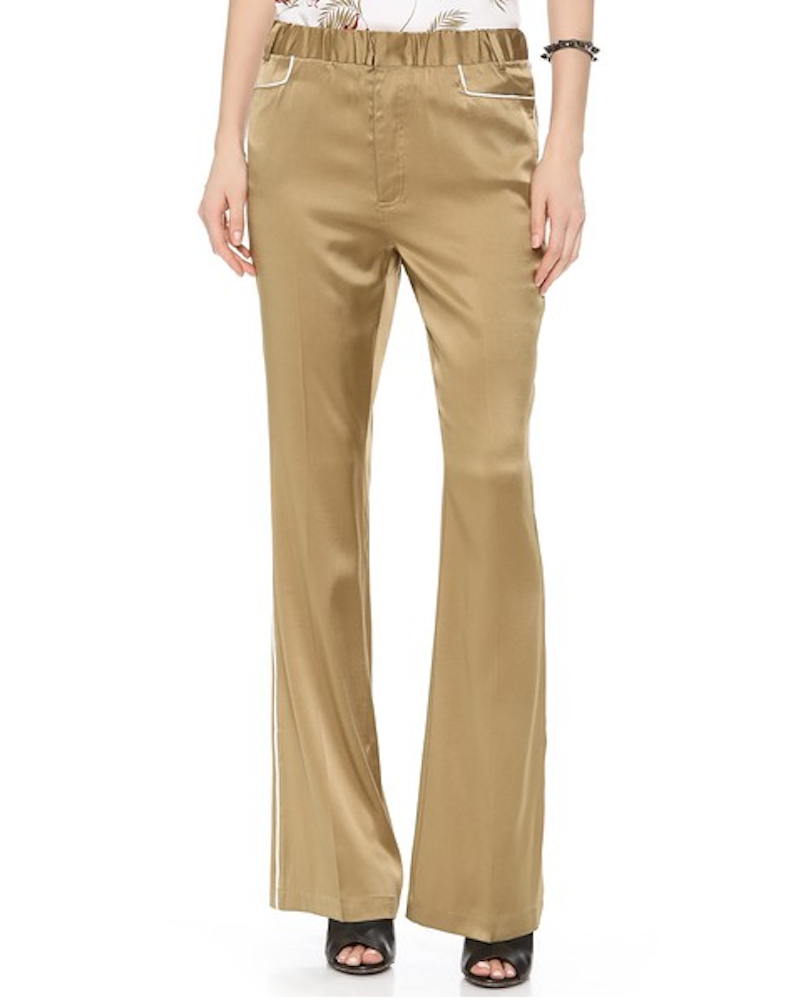 2. ATM Anthony Thomas Melillo Wide Leg Faille Pants.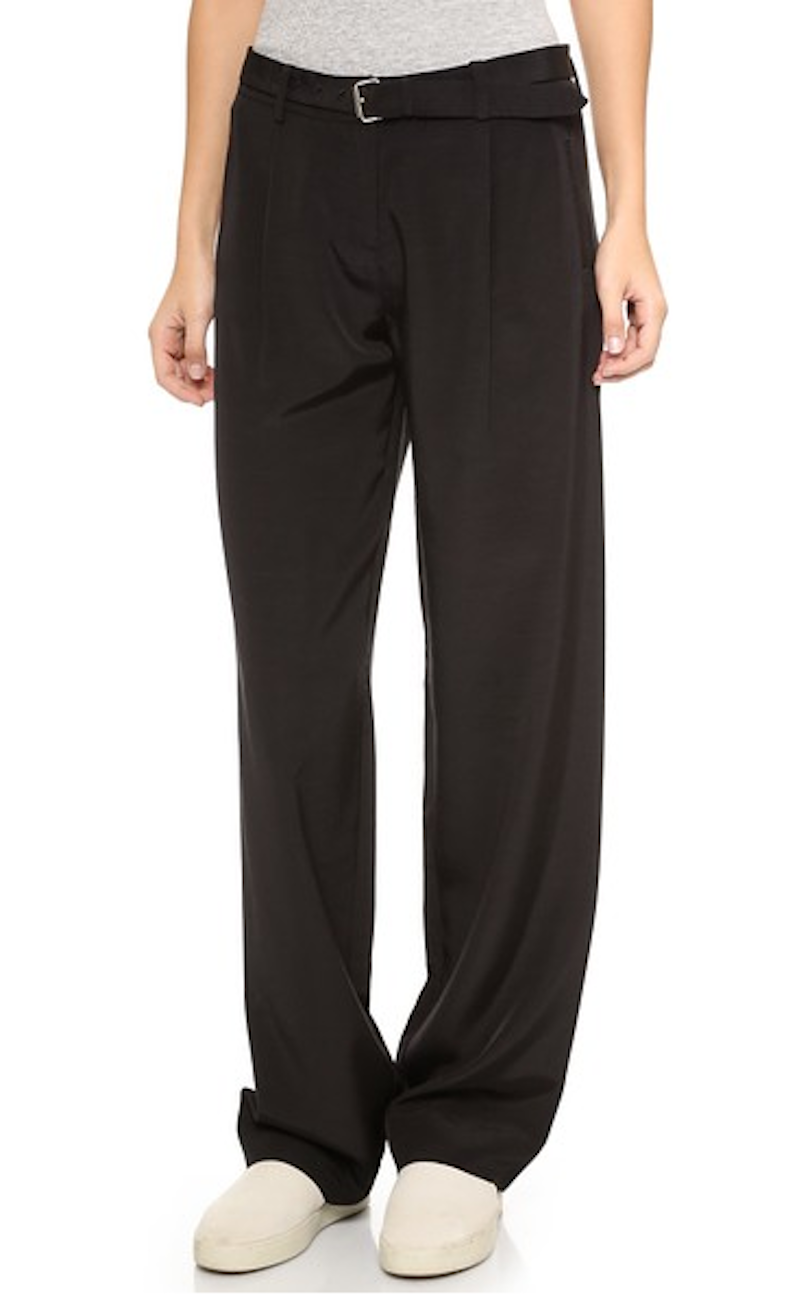 3. Silk Taffeta Wide Leg Trousers by Marques'Almeida x Topshop.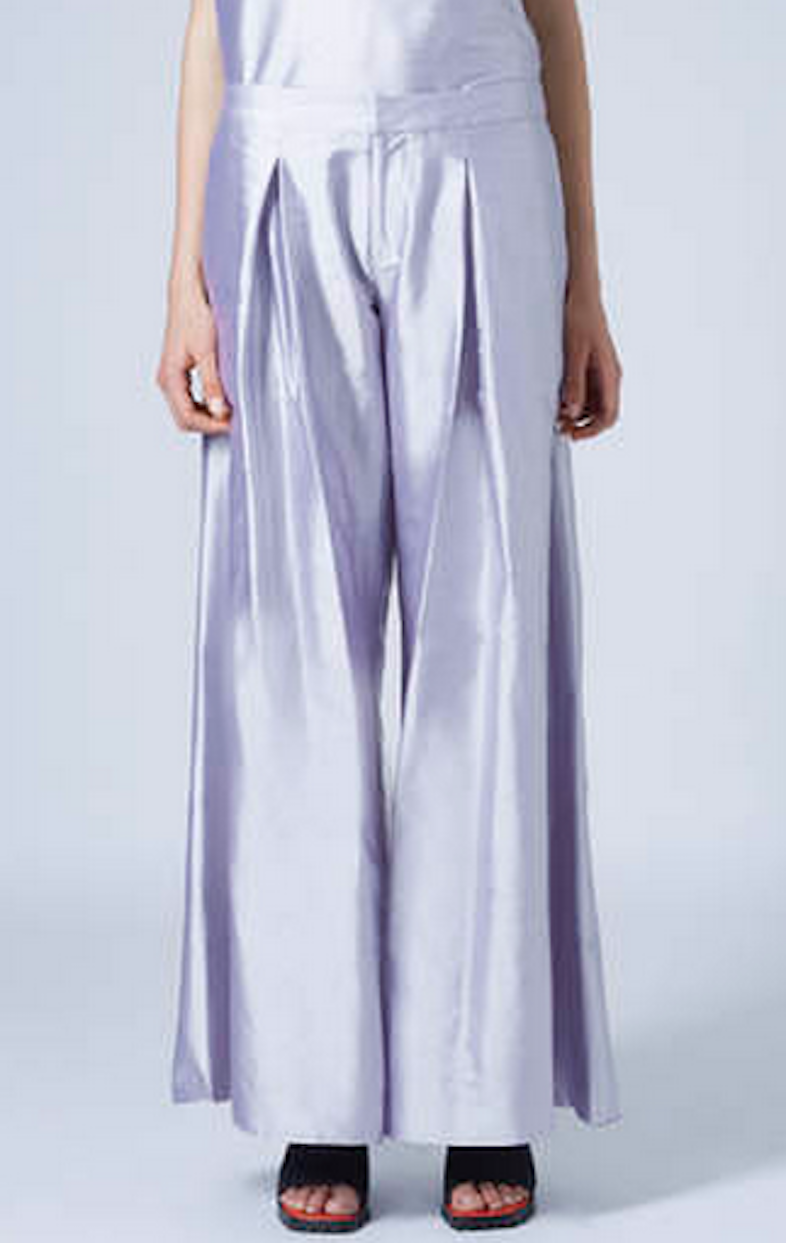 4. Preen By Thornton Bregazzi Balloon Pants.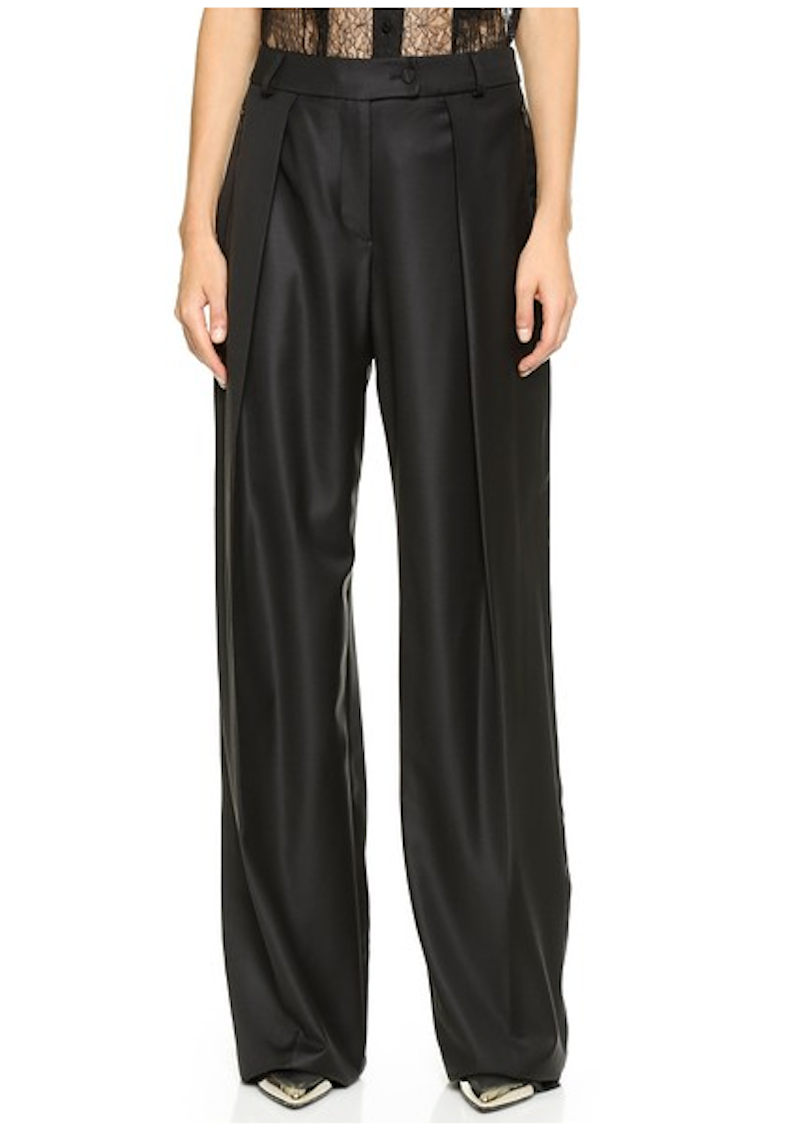 5. Nomia Painter Pants.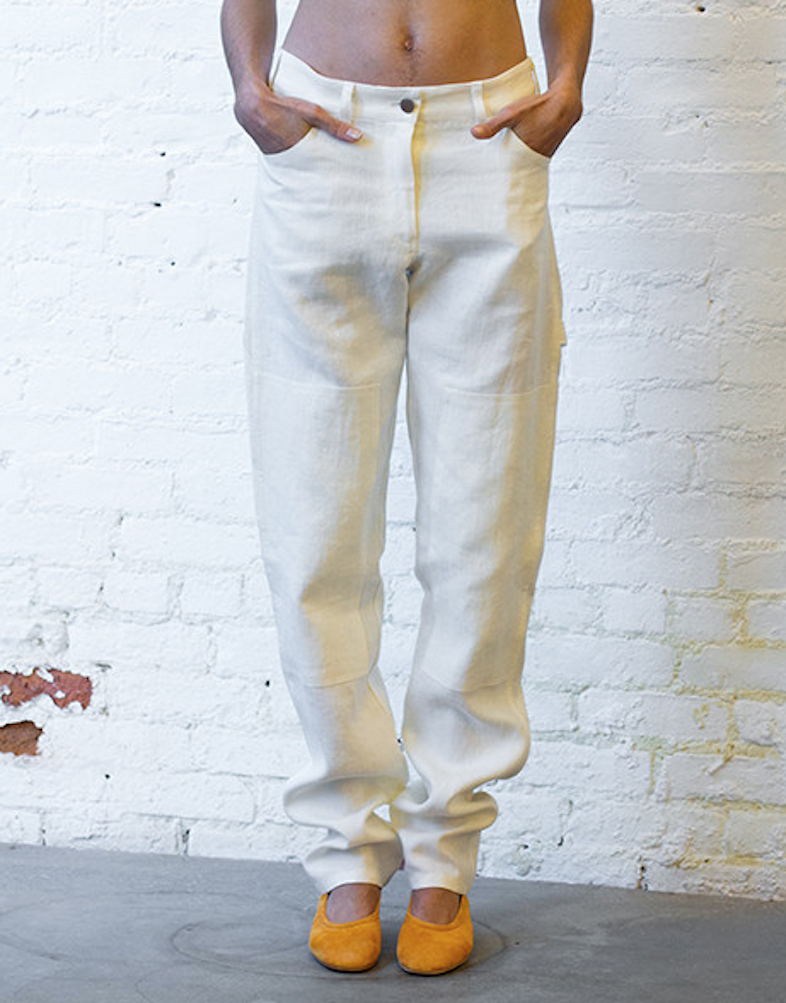 6. Slouchy Satin Stripe Trousers.