Sales! Sales! Sales!
If Kim Jong Un were a smart man, he wouldn't just feed his country lies about "the outside world"; a nation of people can only believe something devoid of any visual proof for so long. If he were really smart, he would have videotaped the happenings at Bergdorf Goodman this past saturday around 5pm and broadcast it live for his entire nation to see. For there is truly no sight so horrendous, so inhumane, and so depraved as a Bergdorf Goodman shoe sale during the holidays.
I only know this because I had the misfortune of being at Bergdorfs at that exact time to return a gift. And it struck me that the only difference between the department store and typhoid fever is that the latter doesn't sell handbags. Barring that — they're barely distinguishable.
So I may have risen above the harrowing department store holiday shoe sale, but I'm still very much below — buried beneath, some might say — the one-time-only, don't-miss-out, very-limited, special holiday season, HUSH-HUSH, end-of-the-year sale. Some people are fools for love. Others are fools for sales. I straddle both — I believe in equality.
So come feast on the best of the little-known holiday sales, won't you? (Or don't! And then whine about it in the comments section!)
You know what's cooler than a colossal, department-size store that sells 300 brands, only 7 of which you actually like? A small store that sells these 7 designers and nothing else. And that's pretty much Melbourne-based Pet Shop Girls for you: the list of designers they carry could very well be a who's who of new fashion labels on the rise. It's a store that carries clout on its own, which might explain why it's the only place online where you can find Pageant — a label that also has roots in Melbourne and is as highly coveted as Pet Shop Girls itself.
http://instagram.com/p/xLw8SMSO7a/?modal=true
Their clothes are cool, different, COMFORTABLE, and priced reasonably enough so that when they go on sale, they're actually affordable. Oh and did I mention all of Pageant is 40% off right now on Pet Shop Girls?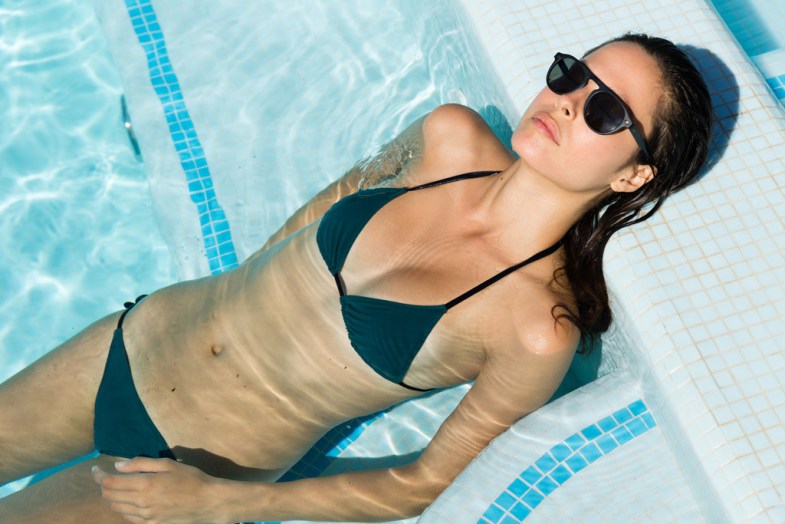 Harking back to the Speedo days of yore, Solid and Striped is one of the few labels that makes bathing suits and nothing else. And they don't ask much of their customers either — they don't require you to give up half of your butt cheeks to the world, nor will they leave you with a questionable swimsuit tan. And hey! Good news is: you can get 20% off your online order right now by using the discount code "ANNEV20" and a portion of the proceeds will go to Every Mother Counts.
Like most London-based labels, Shrimps is cooler than you or I will ever be. Perhaps that's why their sales make me feel a bit like a charity case — as if I were homeless and was just afforded a nickel. It makes me a tad suspicious too, as if I were Michele (best friend Romy) back in high school and the cool girls just flashed me an uncharacteristically friendly smile. But I don't care! Coats are 15% off and I'm going with it!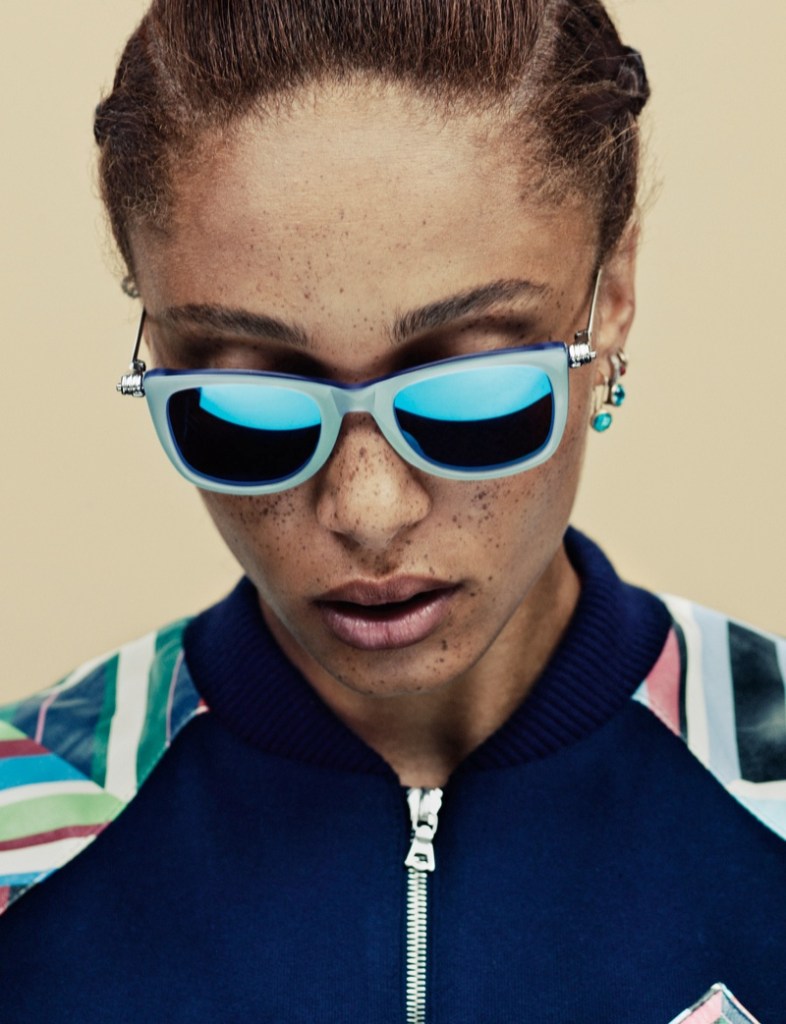 And while we're on the topic of Alexa-Chung-flavored cool London brands, Henry Holland's label House of Holland is another such brand that also happens to be having a sale. It also just so happens that his clothes will make you feel like a really colorful goddess. Visit his site and bask in his fall '14 and pre-fall '14 collections — all up to 50% off.
The Australian-based designer may have only started designing full collections a little over a year ago — for the spring/summer '13/'14 season — but she's already known where it matters. That is to say, by Azelia Banks', Grimes', and M.I.A's stylists. Her aesthetic is I-like-aliens, rave kid, taken up a notch with actually impressive designs. Visit her site for a peep and gorge on the sale (20-50% off) if you so choose.
Jei Kim is the South Korean designer behind the label Fleammadonna. Her clothes are different, but in the cutest way possible. This is what, in Japan, they call kawaii: baby blue fleece bomber jackets, clear plastic skirts, and cow print — these clothes are not for the faint-hearted. Check out her sale and then keep your eyes peeled for their next online sample sale (yes you heard that right).
http://instagram.com/p/xHpw-MOXK9/?modal=true
In Brooklyn, beyond the DIY jewelry shops and artisanal dog collars, lies a store called Idol (if you hit three lumberjacks carving a yoga mat out of a forgotten tree stump, you've gone too far). The store sells only mens clothes, but it also stocks Rick Owens shirts which are unisex through-and-through — and the softest shirts that will ever grace your nipples. The shirts can be found at their store as well as on their online shop, for half their retail price.