In winter, why doth the beanie prevail? I'd venture to say that the inevitable deluge of beanies that comes with winter is the season's most regrettable characteristic. The beanies that bare barely ironic phrases — "Comme Des Fuck Down" and "Féline" — irk, certainly, but it's the droopy, lazy beanie that really rankles. It's the milliner's neglect, as I like to call it. And it looks a lot like your slouchy beanie.
Now I know that beanies are a quick-fix for a warm punim. But so are countless other hats that don't, as it happens, make your head look like it's frowning. Plus, think of the fun to be had! Trade your beanie in for a cowboy hat and you too could end up all "whoopsies-slip-sy-daisy" like Anna Ewers here, and fall right into a gorgeous man's crotch (a gorgeous man, who just happened to be in the middle of drawing your portrait)!
Or hey! Here's an idea! Make like Hanne Gaby and toss an elevated police cap on your head — it looks cool and is, incidentally, a great way to troll the NYPD.
And here! More ways to have fun with hats that aren't beanies:
All I ask is that you familiarize yourself with these hats first, before you decide to blindly reach for the nearest beanie. Really, that's all.
---
A graduate of Parsons School of Design and Boulder, Colorado, Abigail Stern is equal parts professionally trained and CHILL homie. She's the kind of girl who's inherently weird and talented, and thus a pretty crucial addition to the world of milliners. Her hats are unparalleled in their design and construction, which — when you take into account her modest and carefree disposition — makes her work all the more impressive.
1. The Soph.
I can always tell how legitimate a designer is by their product descriptions and, right off the bat, I'm impressed with Abigail's. Namely because I haven't the slightest clue what all of this millinery mumbo jumbo means. "Telescope hand blocked off-white beaver felt" is how she describes her charming Soph Hat, giving me a clue as to the material I'd like to be buried in.
2. The Wythe Bolero Hat.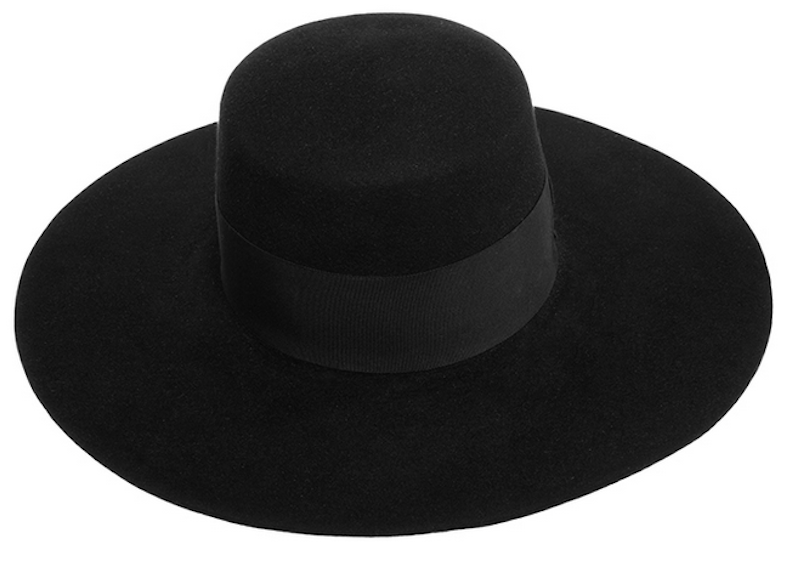 It's a stark, statement hat in a Saint Laurent kind-of-way, yet where Hedi's Saint Laurent hats might be reserved for a special occasion, Abigail's are for the everyday. Plus, if you wear it on the subway, it can double as a human shield, blocking anyone who comes within five inches of you.
3. The Baller Cap.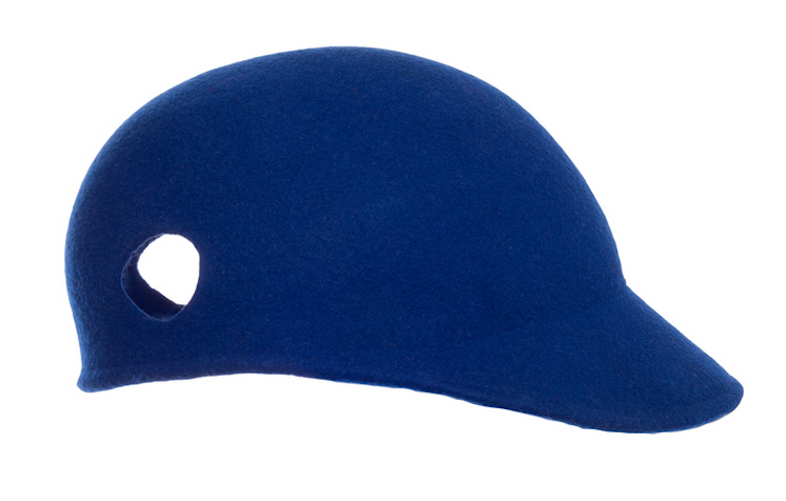 And Abigail is thoughtful too; she knows the importance of hair and thus the importance of owning a hat that doesn't mess with your hair. Enter The Baller Cap, which will keep your head warm under a hard-hat-looking royal blue felt shield, and let you keep your pigtails in. And now i realize just how apt the name "baller cap" is.
4. Two fedoras I condone.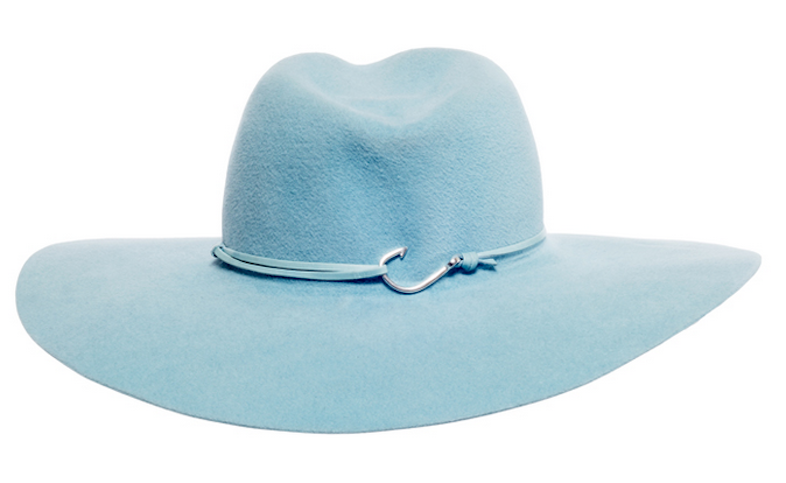 Abigail's Apache Fedora and Beb Fedora are a case in point that fedoras and looking Bruno-Mars-douchey are not one in the same. It's also a fine case for the Western look; the attempt at Western-themed wear is a treacherous one, if not downright noxious if you don't know what you're doing. Thankfully, however, Abigail does. Like MM6's Spring/Summer '15 collection, Abigail westernizes these fedoras in all the right ways — a little bit of black rabbit fur velour here, a little bit of a repurposed Mianese hook bracelet there, baby blue rabbit felt and dimples up top, et voilà! You are now Kendall Jenner in the new Dazed spread.
And these are just her winter hats.