1. Throwback for real; get cholera.
And I say "cholera," specifically, because I can think of no sickness common in today's world that would naturally line your eyes in such a rich, bloody crimson. Correct me if I'm wrong, but only could a disease that has permeated much of the Ganges delta (as cholera has) render you like so:
And Hood By Air's Spring 2015 show is indeed a fine example of this look, for I'm certain that it was precisely cholera that they were going for here – perhaps to make the models feel more at home amongst the guillotines.
But not all red eye shadow moments are also cholera moments, nor is every cholera moment an unbecoming one. In fact, Stella McCartney went for a similar look at her Spring 2015 show and proved that reddish eyes, toned down just a smidgen, can effectively undo a cholera epidemic.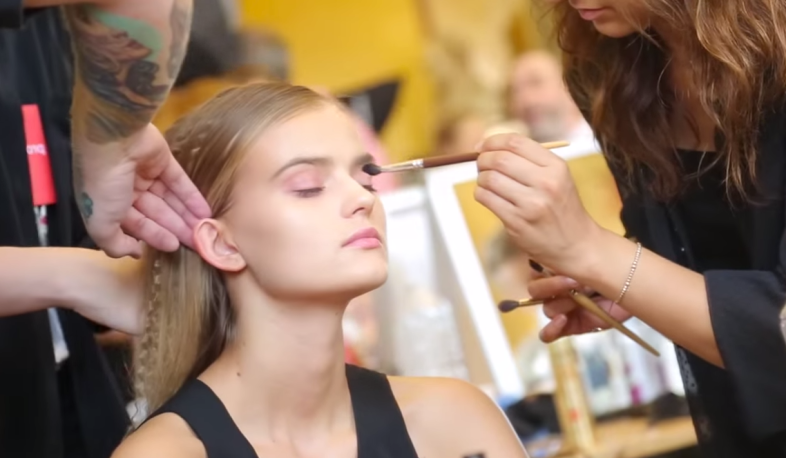 Indeed, Pat McGrath called the look "fresh, healthy, and glowing."
Attempting to replicate a happy medium of this look on Emily, I first used the NARS sheer glow foundation in Gobi on the entire face, and then NARS' radiant creamy concealer in Honey around the eyes to brighten them up. Then I started piling on the eye shadow: NARS' Lola Lola, a maroon Laura Mercier eye shadow that I stole from my mom's makeup drawer approximately eight years ago, and NARS blush in Liberté.
Extra residue was blended under the eyes – to minimize the cholera effect, be sure not to overdo this step. Finally, I smeared a couple layers of lipstick on her lids and gave her an even healthier glow with a couple dabs of bronzer (NARS Laguna) on the cheeks.
2. The Fendi Spring 2015 beauty look.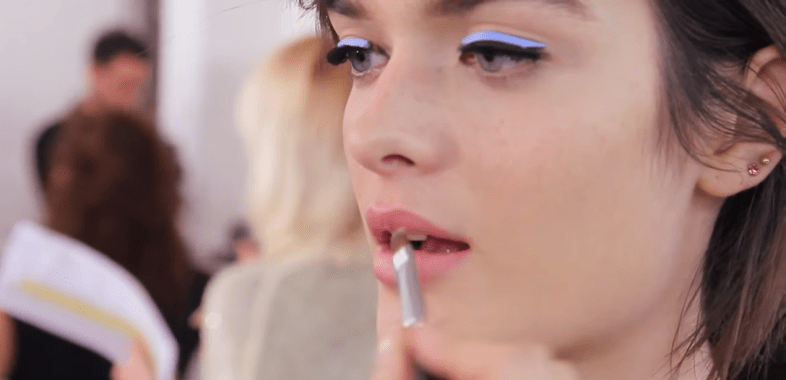 Fendi's Spring 2015 show was the inspiration for these powder-blue-lined eyes. As was the beauty look at Dior's Spring 2015 show, in which Peter Philips took laser-cut strips of pastel satin and glued them to the lids.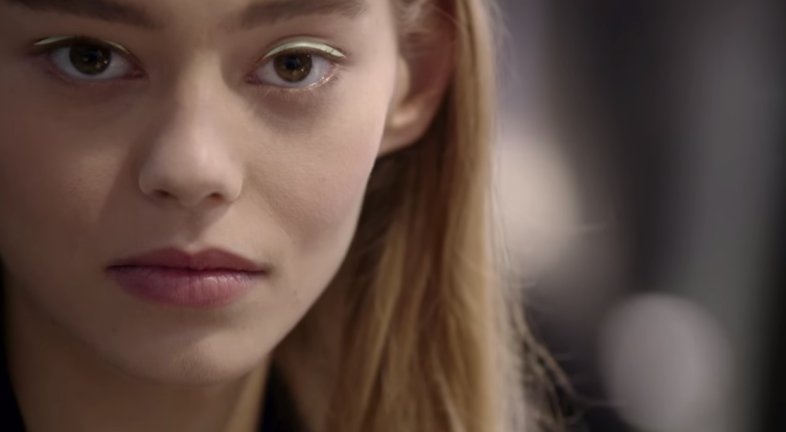 For the Fendi show, Peter Philips was again on makeup. And again, he used not a traditional liner but thin strips of fabric – this time the light blue leather form the Fendi collection – glued to the eyes, as eyeliner, with a black line added underneath to enhance the overall effect.
On Emily, I used Givenchy's liner couture precision felt-tip eyeliner in black, and then I opted for a powder blue eye shadow above from Wet n Wild's coloricon 5-pan eyeshadow palette. The strips of fabric looked great as eyeliner in the Spring/Summer 2015 shows, but can look a bit obtrusive in real life. A shadow, in comparison, is softer as well as more fluid- and natural-looking.
3. White eyeliner.
I've seen a couple instances of white eyeliner recently that's helped make a strong case for it.
http://instagram.com/p/vEr04sGYqs/?modal=true
It brightens up the eyes in a way that black liner won't. Plus, I had once heard Francois Nars tout the benefits of white liner — specifically water lining the eyes with it (which apparently "makes the eyes look bigger and more open").
So I did what I always do when I'm not sure about something and I tested it on Emily. Here's what I learned: if you're going to line your eyes in white, best to keep all other makeup to a minimum. Also: cheap white eyeliner looks just as good as its more pricey alternatives. Initially, I was planning to use MAC's acrylic paint in pure white – the same eyeliner that Aaron de Mey used for Kenzo's Spring 2014 show. But MAC was all sold out, which was more than enough to convince me to throw in the towel and run straight for the makeup aisle at Duane Reade. It was there that I found Maybelline's eye studio color tattoo cream gel eyeshadow in "too cool" (coincidence? I think not) for $5.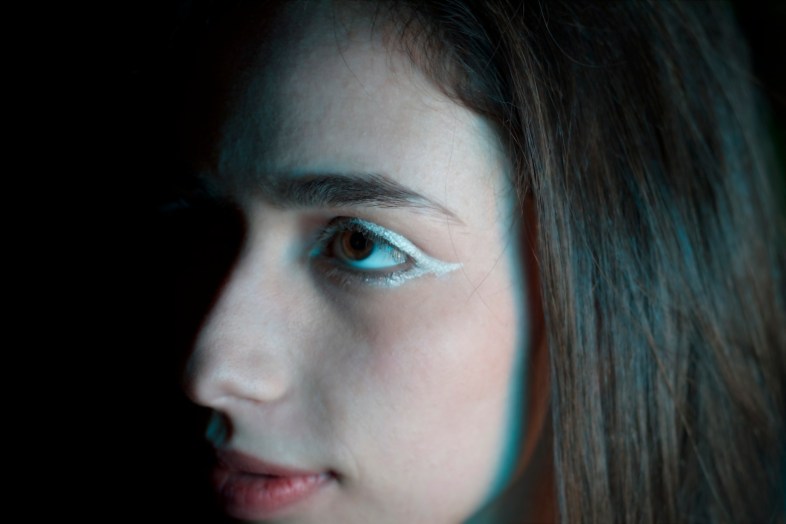 Turns out white eyeliner is so subtle that one would need to hold it under a magnifying glass to detect any differences between a $5 and a $30 one. The subtlety also makes it the perfect color for cat eye noobs — mistakes are simply less conspicuous. If black eyeliner is like drawing with a sharpie, then white eyeliner is like drawing with watercolors – it's hard to mess up.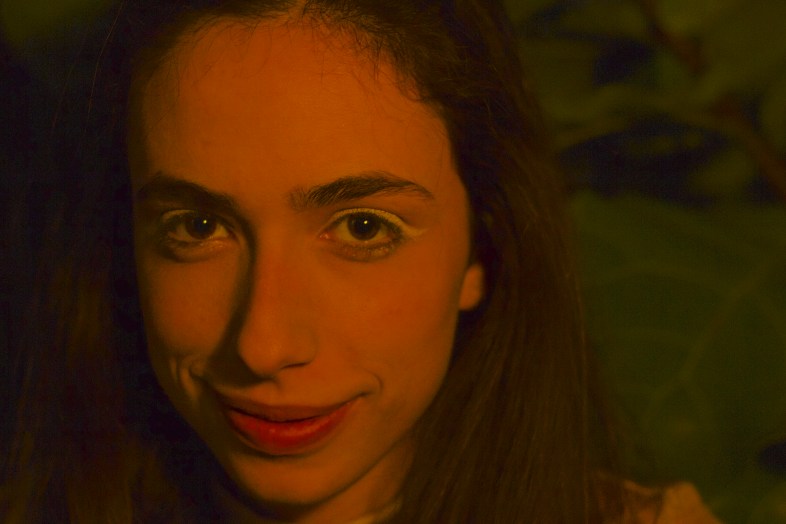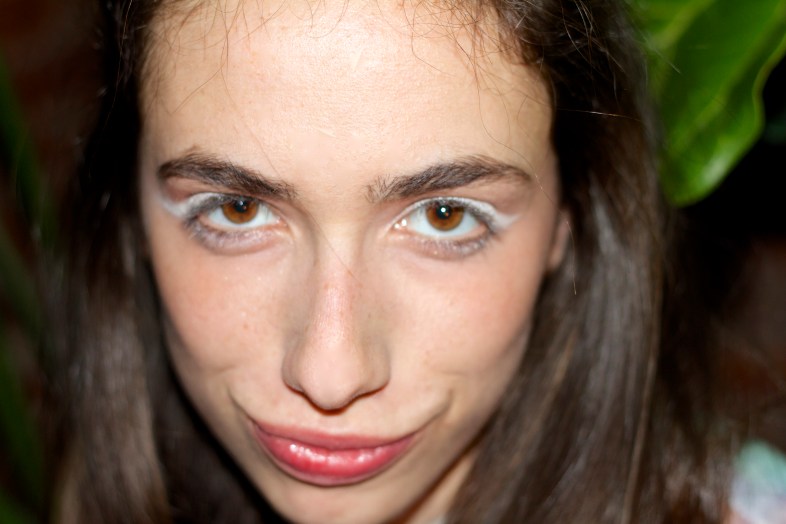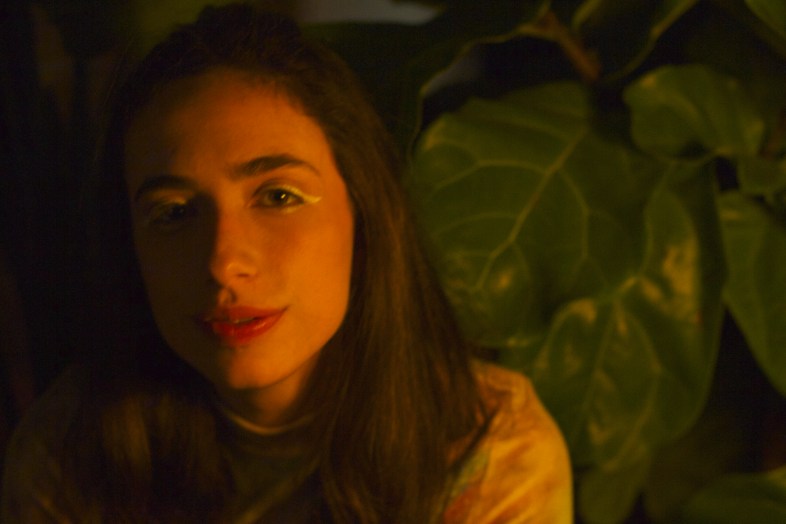 4. The bold lip.
Something else I've learned: an ombré lip? Not as easy as it looks. Now I know what you're thinking – you're likely aghast, wondering how you're expected to be taken seriously as a professional, let alone get up out of bed in the morning, without the option of an ombré lip. And – I get it; I feel you.
But here's something else to consider: the life of a woman with an ombré lip is, I would imagine, quite limiting. After the 3+ hours it would take you to gradient your upper lip from a fuchsia to a plum, I'm guessing a cup of coffee is out of the question?
I'm not saying not to try an ombré lip; all I'm saying is: after you try it and inevitably fail, you'll be pleasantly surprised with the bold lip you're left with. Because, after piling on eight different shades of lipstick, a bold lip is what tends to happen; and a fine one if I do say so myself.
Lipsticks used here, in no particular order: NARS lipstick in fast ride, Maybelline's baby lip, Prestige's waterproof lipliner in fleur, and Chantecaille lipstick.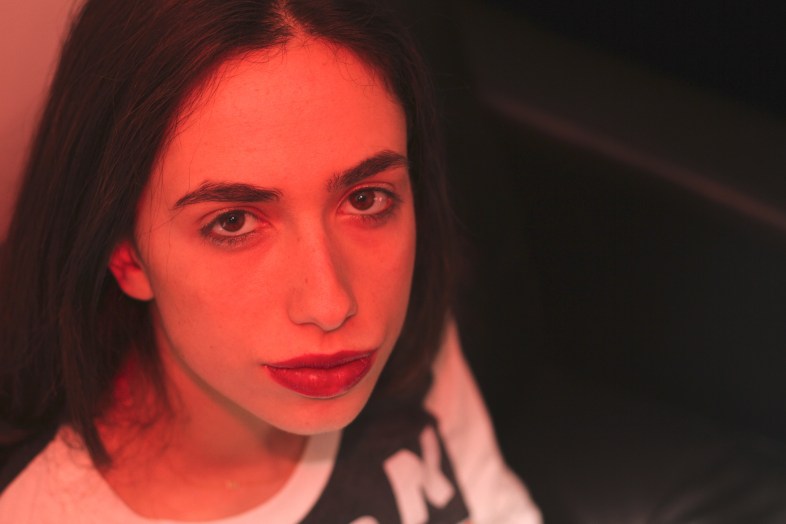 5. Fake freckles.
Oftentimes, beauty looks that appear to be effortless and simple are, in reality, the hardest to achieve. The fake freckles at Adam Selman's Spring/Summer 2015 show, for example, seemed like a beauty look I could very well execute in my sleep.
Then I actually tested my skills and discovered I was wrong. Something else I discovered? The fine line between cute fake freckles and a Raggedy-Ann-shitstorm.
Again, I started with the same NARS foundation and concealer used in the cholera look. The makeup artist at the Adam Selman show, Maki Ryoke used Too Faced Bulletproof Brows in Universal Taupe, so I, too, used the Too Faced Bulletproof Brows powder. Applied to a thin brush, the powder is kind of the perfect fake-freckle shade. Then I applied some blush to soften the look and make it appear more natural.
For the Twiggy, clumpy mascara effect, I literally just clumped mascara onto her lashes until they looked sufficiently thick and separated.