Raf Simons is one of a few fashion designers whose work and creativity is truly unmatched. Hailing from Antwerp, Belgium, Simons helped forge the Antwerp Six – a group of six designers, all markedly talented, all Belgian, and all graduates of Antwerp's Royal Academy of Fine Arts between 1980-81. But if the Antwerp Six wasn't just limited to designers, then it would surely include some other crucial figures in fashion, who also happened to graduate from Antwerp's Royal Academy of Fine Arts around the same time. Particularly Willy Vanderperre and Olivier Rizzo.
Born in 1971, Willy, like Raf Simons and stylist Olivier Rizzo, was raised in Belgium. In 2001, Willy, Olivier and Raf collaborated on an iconic shoot for the February "Inspiration issue" of i-D Magazine. In 2009, Willy shot Raf Simons' first campaign. And in the years since, the three Belgium-raised artists have continued to collaborate, creating some of the most influential images in the industry.
And a quick Google search will no doubt shed light on the clout of all three. The only thing that runs a close second to the marriage of Willy's photography skills, Raf's designs, and Olivier's styling are their subjects – typically boyish guys, draped in Raf Simons. There's a certain look to the Raf Simons model – a look I hope to find in my future husband.
It's unclear who this list will serve, other than any male models or aspiring male models that know what's good for them. So if that happens to be you, and you fit the criteria, call me and…actually, that's all. Just call me.
1. A big, hunky nose.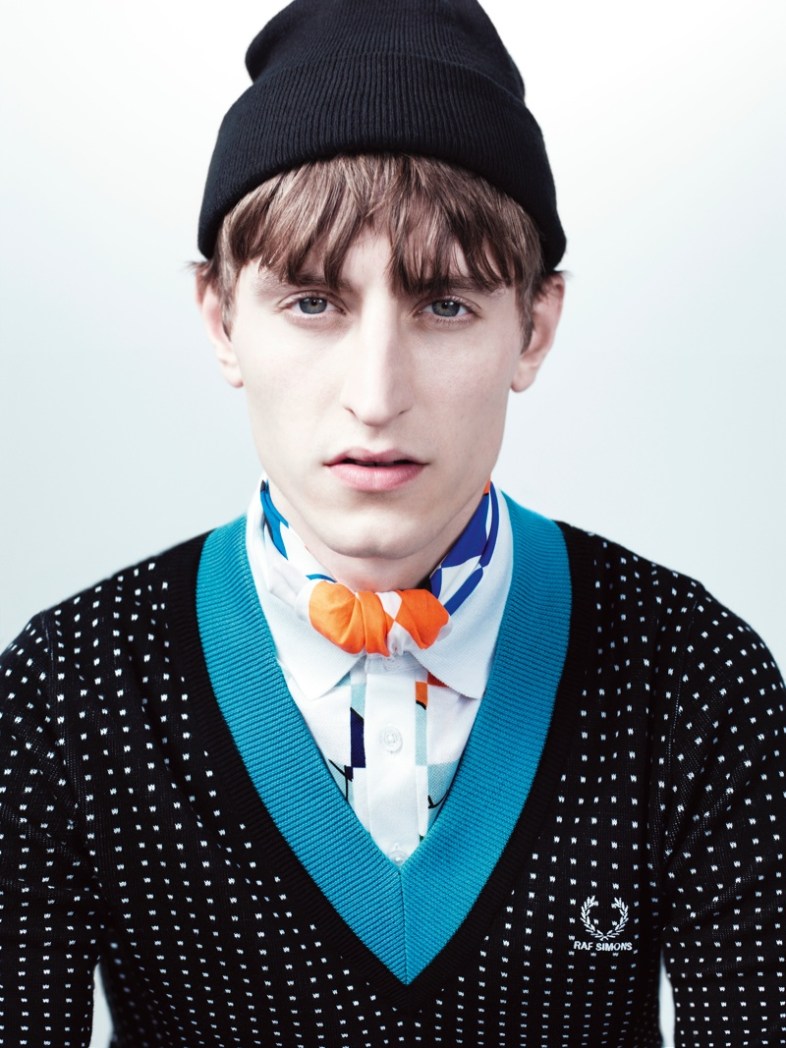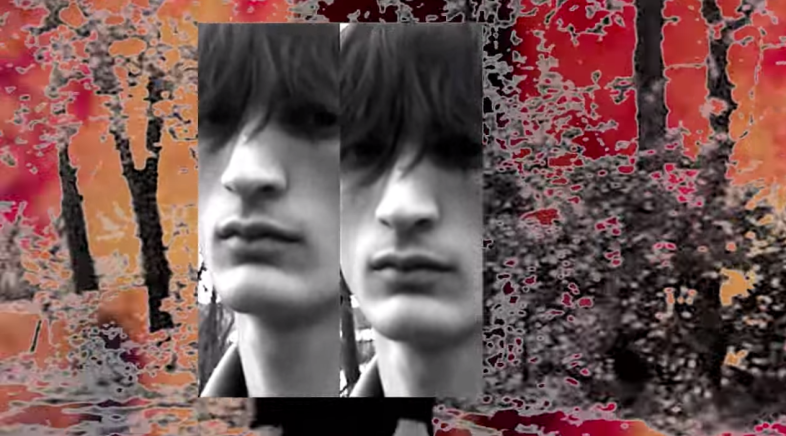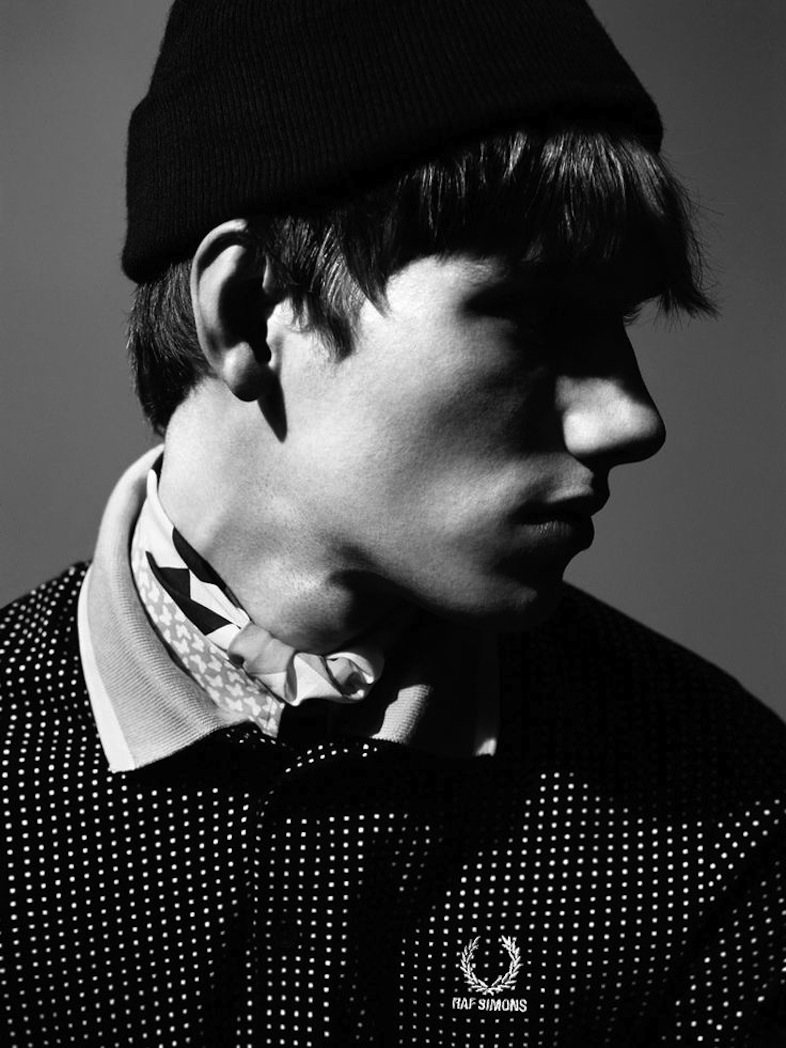 Not to be confused with a plain old big nose, the big and hunky nose is assertive and takes control of the face, but without obstructing anything either. Maybe it's a little crooked in such a way that suggests a penchant for rugby. Maybe there's a bump that seems to say: "What? I'm a dude; as a kid, I used to wrestle with my equally striking brother." Either way, it must be statuesque.
2. Fine bone structure.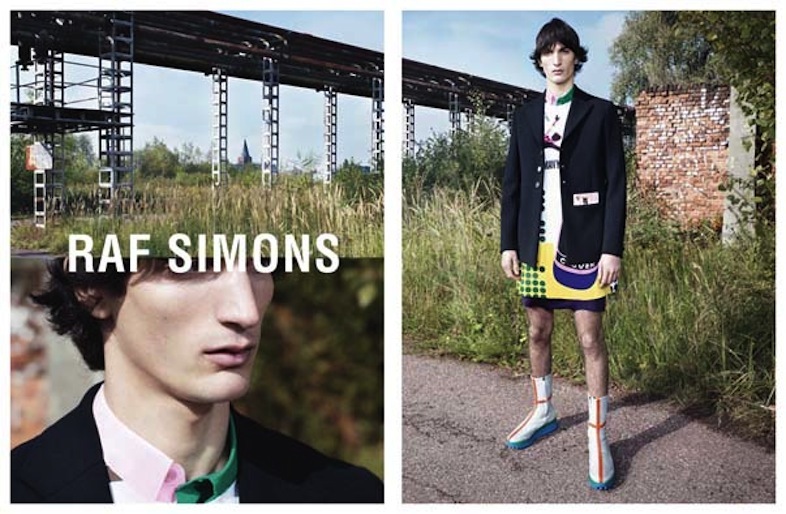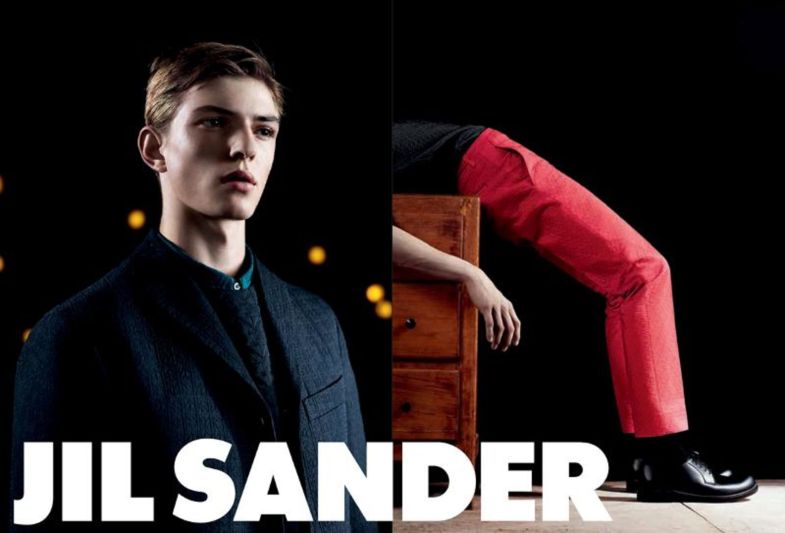 The reason the typical Raf Simons boy can have a large nose and still possess the face of an angel has to do with his bone structure. A sizable nose fits well when it sits amongst pronounced bone structure; it enhances the face's overall symmetry.
3. A pallor that says "I'm probably getting the flu very soon."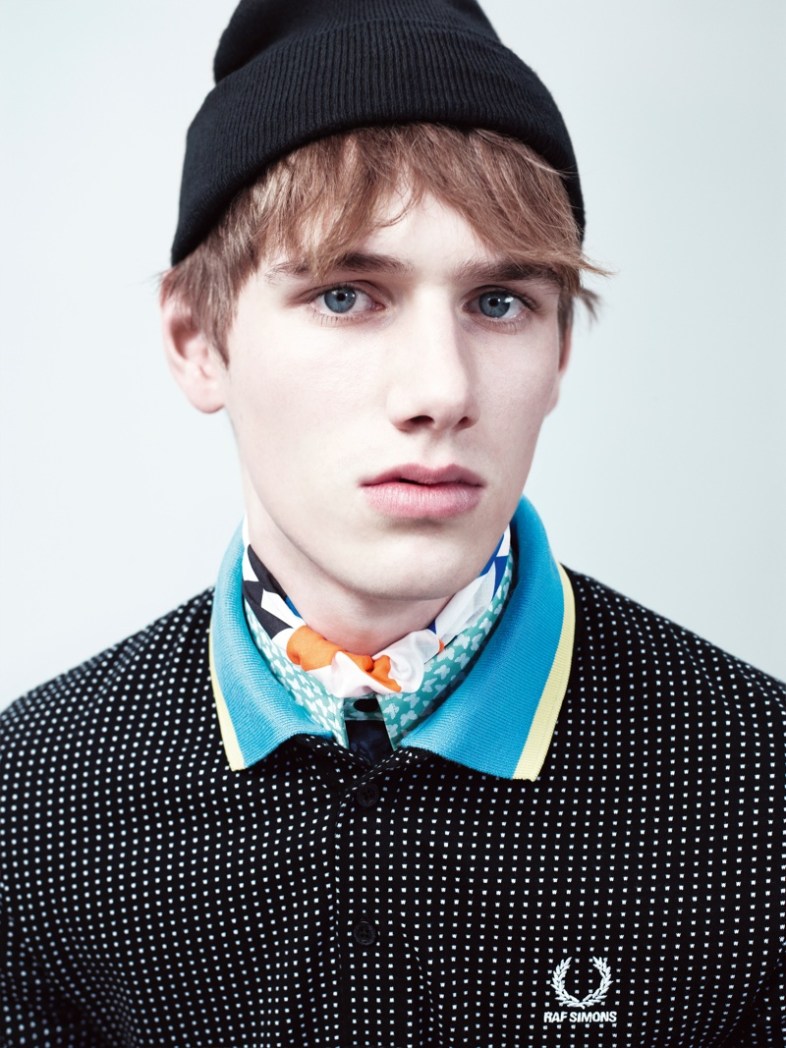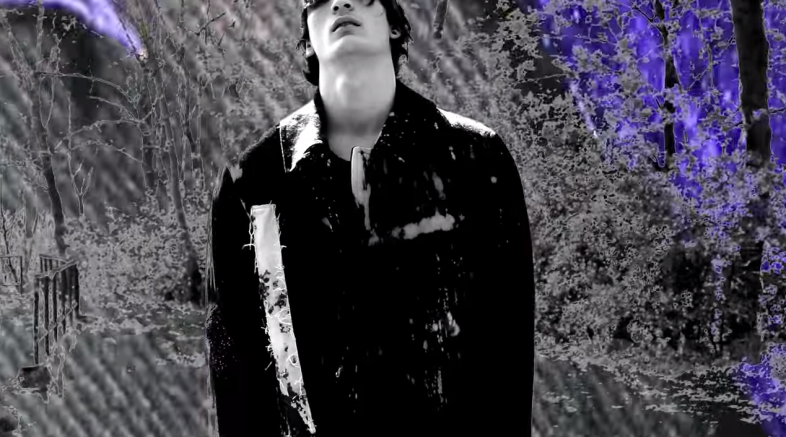 The boy must be pale and look like he's on the fast track to sneezeville, but not quite there yet. Life still needs to emanate from his eyes and cheekbones, yet, under certain types of light and in black-and-white photos, his skin should also, at a moment's notice, be able to look translucent.
4. Sad, droopy eyes.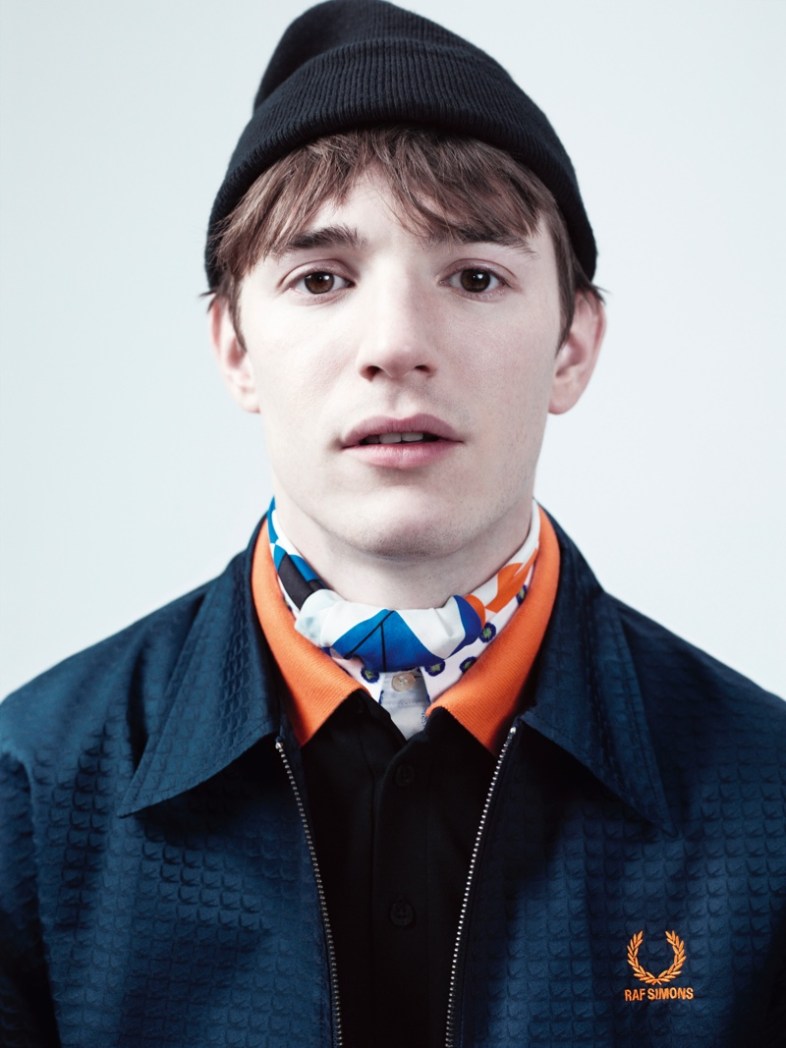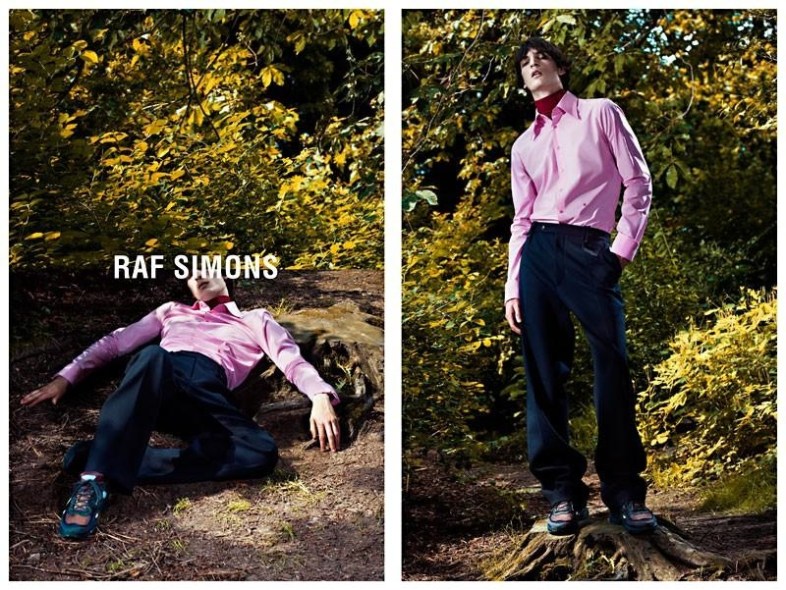 The kind you simply can't fake; the kind that probably accumulates lots of gunk in its corners after a long night's sleep. Think doe-eyed, if the doe were asleep.
5. Longish hair.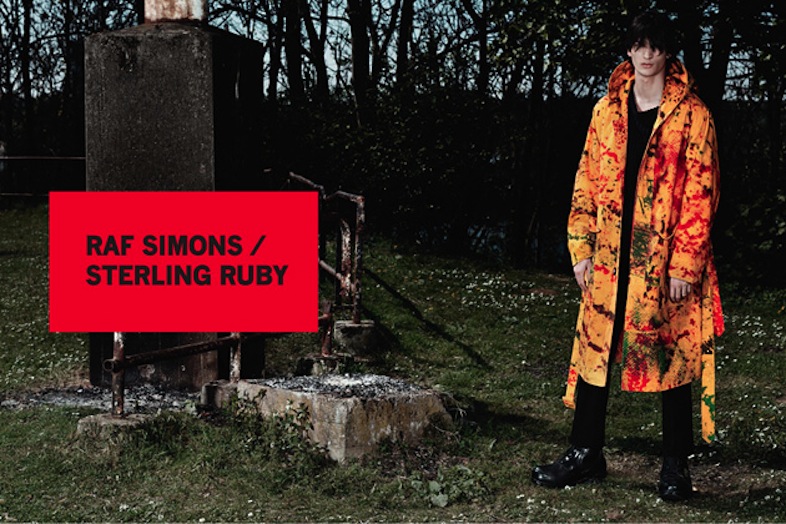 Hair that sweeps across the forehead and seems to mimic the droopiness of the eyes below. It's ALMOST boy band, side-swept long, but it's also not – and it's essential that this distinction be made. Their hair should stick out, like a cute swath of bangs, when covered with a beanie. And, if shaved off, the boy should instantaneously transform into a sexy skinhead.