Sales are supposed to be a joyous experience. Why, then, does the biggest sale of the year — Black Friday — suck the fun right out of it? I'll tell you why: because it's not even remotely exclusive. Thus making the chances of you walking away with a real UNIQUE steal a very far-off notion.
I can't say I've ever partaken in the Black Friday festivities — that is to say: I've never raced a stampede of middle-aged moms for 3-ply toilet paper (not that I wouldn't; and not that I wouldn't SLAY IT). But I imagine the experience is agreeable for no one involved. What IS agreeable is shopping from the comfort of your couch, wrapped up in your mother's muumuu. And because I know you've already been accosted by Target, Barneys, BlueFly, Amazon and heaps of other online shops about their Thanksgiving sales, I present to you the one-off shops, some with secret sales, others selling discounted vintage clothing, that you haven't heard about.
http://instagram.com/p/uZLpXBn6mz/?modal=true
http://instagram.com/p/uHUE7In6vi/?modal=true
http://instagram.com/p/vhf8_gn6nA/?modal=true
The Instagram account is run by Stacey Nishimoto, a LA-based stylist and makeup artist who used to work closely with Nasty Gal (she's BFFs with Sophia Amoruso) and is a frequent contributor at Into The Gloss. Skim through her Instagram and you'll probably notice that she:
Does her eyeliner really well.
Takes the photos herself (and usually of herself #blessed).
Has a really cute daughter.
Has unbelievable style.
It's clear that she's spent time on her wardrobe and, by putting much of it up for sale, is also evidently a kind, kind soul. Prices are listed in the captions of her Instagrams, with instructions on how to purchase.
It's basically high-end vintage shopping for people who are usually averse to vintage shopping. As an online shop, it eliminates the dusty, grandma's-attic aroma that tends to come with a trip to Beacon's Closet. And the list of designers offered is so extensive and so organized that, if you were to look at it really quickly, you could very well mistake it for Saks. But seriously: the selection on here is astoundingly generous.
I've never used this site, but they sell Balenciaga, The Row, Proenza Schouler, Saint Laurent, Kenzo and Isabel Marant as well as some other great, lesser-known brands like like Low Classic and Goen.J.
The reason this is listed here, however, is not because of the designers they carry (which you could find at a number of different shops), but because they currently have a 30% off sale going on right now — all you need to do is type in the code THANKYOU30 when checking out.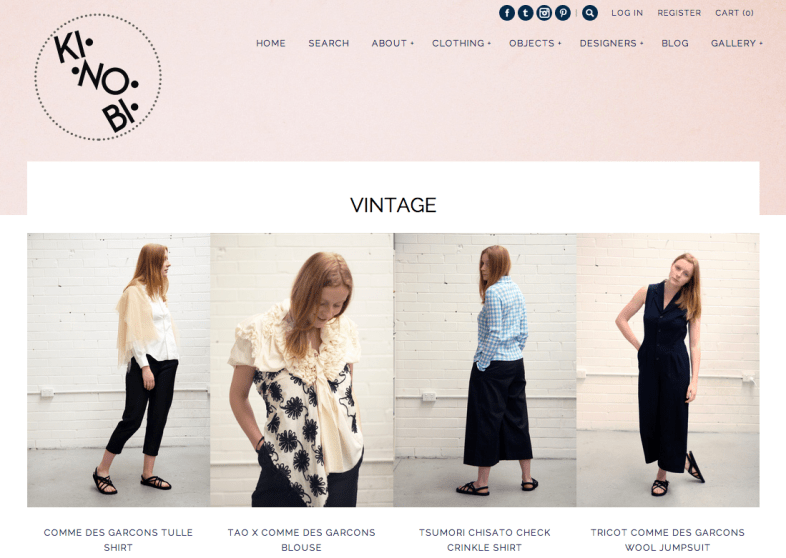 They're an online retailer that focuses on designers that advocate sustainability as well as conscientious manufacturing and production. The designers they carry is a limited, carefully-picked selection that includes my favorite Australian brand, Pageant. You can even find rugs and ceramics on the site.
But what makes it especially rare is their vintage or "found" section, which boasts vintage Comme des Garçons, Dries Van Noten, Kenzo, and A.P.C., all for fractions of their retail prices.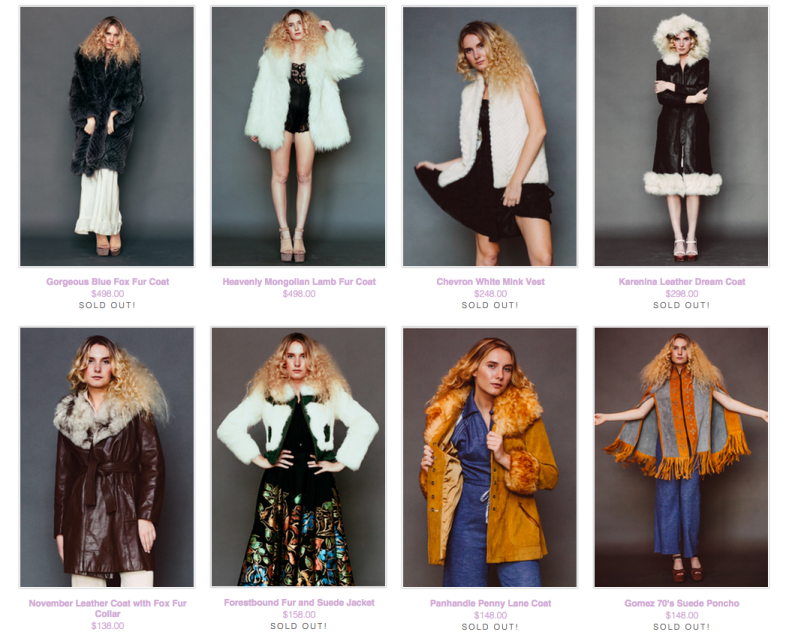 I know very little about Austin, Texas, other than the fact that it breeds cool people. And apparently first-rate vintage too — Charm School being one of them. The coats are what stole my heart; a hefty selection of leather and fur-trimmed coats in many iterations.
Or, the online store to visit for your next rave. And proof that this list was crafted not for me, but for you (I hate raves).
7. Ina.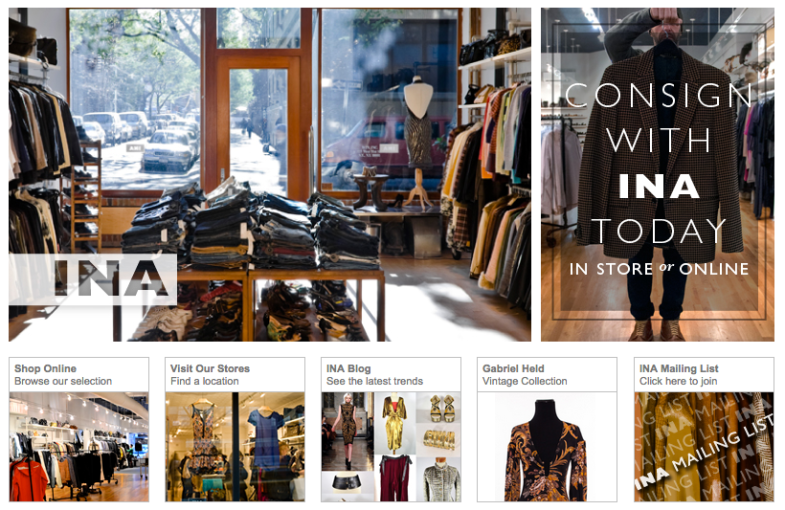 Ina is a consignment shop in NYC. Their selection is more suited for moms than kids, but then again a friend of mine recently found a pink suede Versace miniskirt there, so what do I know?
Their online shop is replete with some very un-bargainly-like bargains (pink Hermes gloves for $200, for example), but also touts a pretty dope vintage collection that seemingly belongs to Gabriel Held. Who that is, I don't yet know.