1. Eating egg whites instead of slathering them on your face.
Do you ever wonder what Swedish girls do — or rather, what they've done, collectively, as a population, to put them in such good graces with God that he was all, "What the hell. Silky blonde hair for the lot of you!" Have you ever wondered where they run off to after de-mounting their tandem bikes? After letting loose their braided pigtails? The answer, my friend, is blowing in…the dairy aisle (the answer is blowing in the dairy aisle).
Seriously though. Apparently the use of egg whites as a skincare treatment is very popular amongst the Swedes. Simply stir up some egg whites until they're of a frothy consistency, then apply to the face in an upward motion for 15 minutes. It's apparently "a Swedish tradition local women have been using for years to tighten pores, remove excess oil, and slough off dead skin."
I could turn this into a feminist thing and get all indignant at Swedish women for not sharing their skincare secrets with other women — where's the solidarity in that? — but in this case, I can't really blame them. As an American, I can say with full sincerity that there isn't a small part of me that wouldn't consider applying this very mask over a hot skillet with some ketchup, Cholula hot sauce and chorizo on the side. Which is why it's best that we stick to the egg white soap: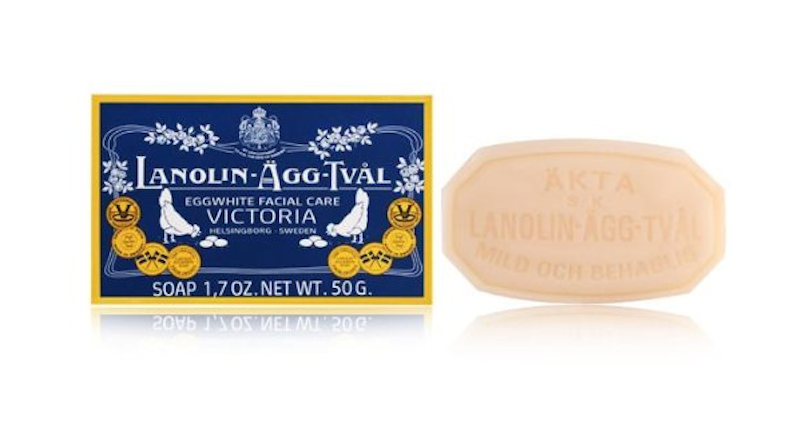 It's inedible and purported to be a favorite of the Queen of Sweden.
2. Wearing silver instead of walking into a cloud of it.
I've moseyed through many a cloud in my day, but they've all been rather flatulent; fart clouds, if you will. And I'm pretty sure that's not the type of cloud Gwyneth Paltrow recommended we all bask in before a flight. No — that cloud she was touting is made with the particles of none other than colloidal silver, though I'm still of the opinion that, had she mentioned fart clouds, even once in her life, she might be afforded more respect by the media (but that's a discussion for another time).
So…silver. I'm not saying not to wear it; all I'm saying is: if you happen to find yourself at a flea market eyeing some chunky silver bangle, go for the colloidal silver instead. If it's between colloidal silver or a silver necklace with an oversized, tribal, turquoise-embellished pendant…go for the colloidal. Perhaps even something like the Julisis Silver Night Wash or these SilverSoft hand sanitizers: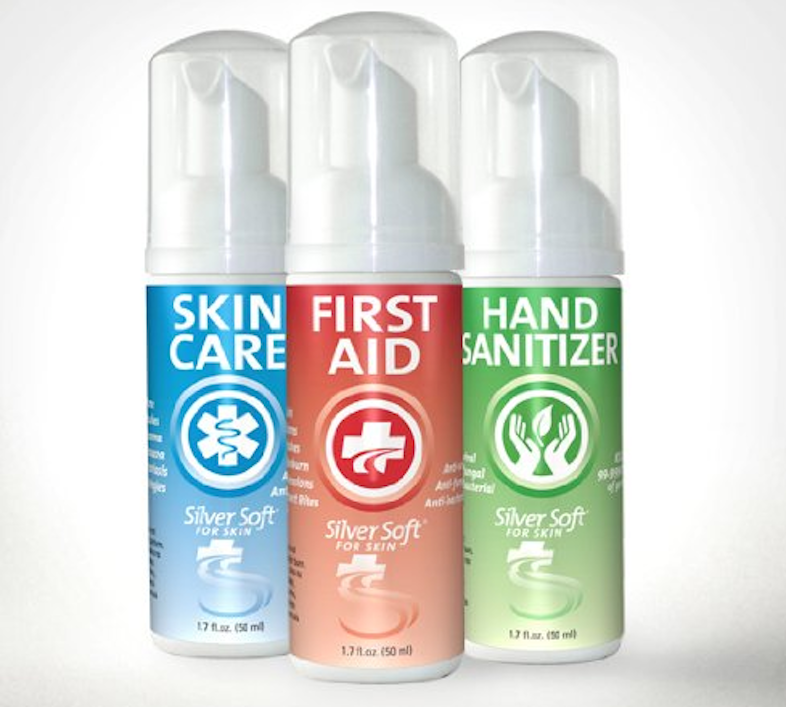 Apparently the "precious metal is antimicrobial in nature, meaning it can eliminate acne, firm skin, heal infections, and strengthen the immune system." And then there's the other, added bonus of being able to swap our your fart clouds for silver ones.
3. Not swapping out your boyfriend for the Bioxidea Miracle 24 Face Mask.
The other day I found myself in a bit of a tight spot. I was itching for a post-coital glow, but couldn't be bothered with the residuals that a natural post-coital glow necessarily comes with: games, tears, extra dishes to clean — you know what I'm talking about. Luckily for me, Courtney Love had the answer (or unluckily for me, depending on how you look at it). The Bioxidea Miracle 24 Face Mask, she told Into The Gloss, "is crazy…It's like I just had sex for four days."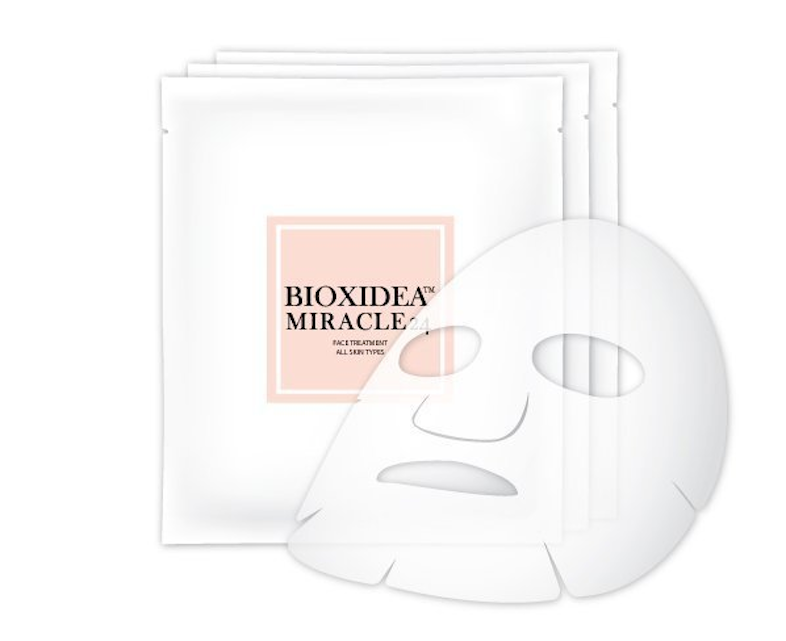 And that was about as much as she needed to say to convince me! It's true though — plus, with Bioxidea, there really are no games. I shit you not, the other day, after making me baked ziti, but before reading me some Johann Wolfgang von Goethe poems to sleep, Bioxidea handed me his phone and asked ME to come up with HIS passcode.
4. Not using oils.
The Internet is overrun with so many beauty blogs that it can be hard to figure out who to trust. Yet one rule we can probably all live by is this: when a long-time model recommends a skincare product and it's not some sort of endorsement, be grateful. And — for the love of God — heed her advice. Models spend the greater part of their days hanging around skincare and makeup specialists. Plus, their job is pretty much contingent on the state of their skin. That's how I knew Ruth Crilly wasn't fucking around when she spoke of the benefits of spending just "a few minutes massaging oil" into one's face. On her blog A Model Recommends, she said she does this right before bed and that it leaves her with "really plump and glowing skin in the morning."
Want to know who else believes in oils? Georgina Graham, who happens to be part of that small cohort of makeup artists who do Vogue covers, A.P.C. campaigns, these editorials…
http://instagram.com/p/sNct3FFdMg/?modal=true
http://instagram.com/p/sNc1SKldMu/?modal=true
http://instagram.com/p/pTY7-opxfN/?modal=true
…y'know — chill things like that.
"I feel like oils put moisture straight into my skin and I always try and do a mini massage as I apply," she told Into The Gloss. Oh funny you should say that, Georgina! Because suddenly I feel like oils put moisture straight into my skin too! What is a mere feeling for Georgina is a certainty in my mind.
Neem oil is apparently beneficial for your skin too, particularly if your skin is extra sensitive or susceptible to cystic or hormonal acne. Try Evan Healy's Neem Immortelle Purifying Infusion.
Even the hype around coconut oil is wholly deserved; I've been keeping a jar in my shower for over a month now and the results are spectacular — just ask my boyfriend, Bioxidea (but know that he's shy).
5. Going to France and not stocking up on their skincare products.
I used to think the French were aliens sent down to Earth to raise the bar on absolutely everything. After 12 or so years of studying the language, I'm fairly certain it was the past imperfect conjugation that finally did me in and officially demystified all of France for me. Well now that it's been a couple years since a French teacher has offered me a stern "NON!", I can once again glean the romance of the French culture and language that's so unique to them. And I've come to appreciate other facets of their culture too, now that I no longer have a French teacher screaming "Arrêtes!" into my ear (or in my nightmares). Namely their devotion to skincare.
First of all, if they were going for an elitist or exclusive vibe, they can throw in the towel right now because they've already won; there are still some French skincare products (albeit only a few) that you can only get in a pharmacie in France. Which brings me to another point: their pharmacies. They have about as many number of pharmacies as we have Walgreens and CVSs, except theirs comes with a staff of actual skincare specialists. French products also tend to veer away from the superfluous packaging characteristic of American products — packaging which usually accounts for 90% of the product's price point and packaging which is designed to distract us from what's actually inside the product we're buying.
For a very rough guideline of French skincare products:
La Roche Posay. They have a stellar thermal mist.
Vichy.
Bioderma. This is a cult favorite. They make a great oil-free makeup remover.
Klorane.
Embryolisse. Apparently they have a great lait-crème concentrate.
Lierac.
6. Not having the Elizabeth Arden Eight Hour Cream Skin Protectant on you at all times.
I don't ask much of my chapsticks; all I ask is that the scent not contain any hidden carcinogens and that it has the power to transport me to a resort in Cabo San Lucas, where foot massages are not infrequent and Pirouette cookies are used as straws. And is that really so much to ask? I think not.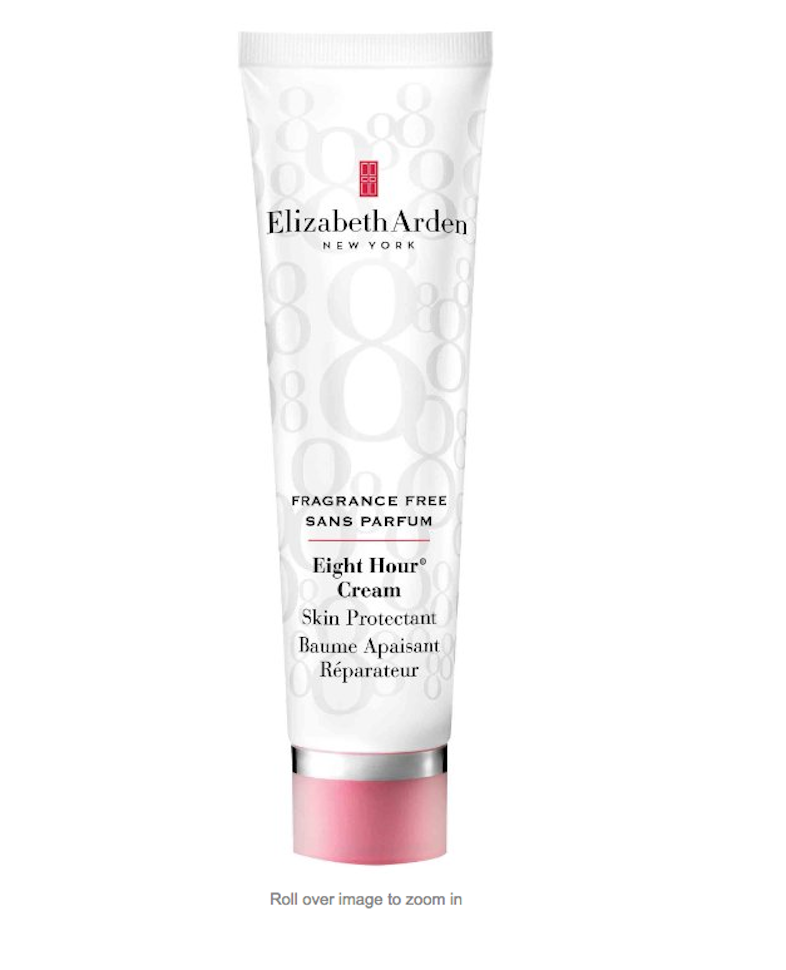 Not only does the Elizabeth Arden Eight Hour Cream Skin Protectant do just that, but it also has that rare ability to soothe a chapped nipple. While maintaining scar-healing powers. And remaining a faithful alternative to body lotion. It's also comforting to know that it's been around for about 85 years. That means it's stood not only the test of time, but unnecessary FDA regulations too.