Sometimes, when I'm reading on my couch, hunched over some engrossing article or book, and my luck seems to be waning, I'll suddenly catch a glimpse of myself in my only mirror. "That's weird…" I'll think, as I study the abnormal curvature of my spine, "I don't look like Kate Moss…" Because yes, while I may have been hunched, I could've also sworn that I was COUTURE hunched in her Alexander McQueen, Spring'14, campaign kind-of-way.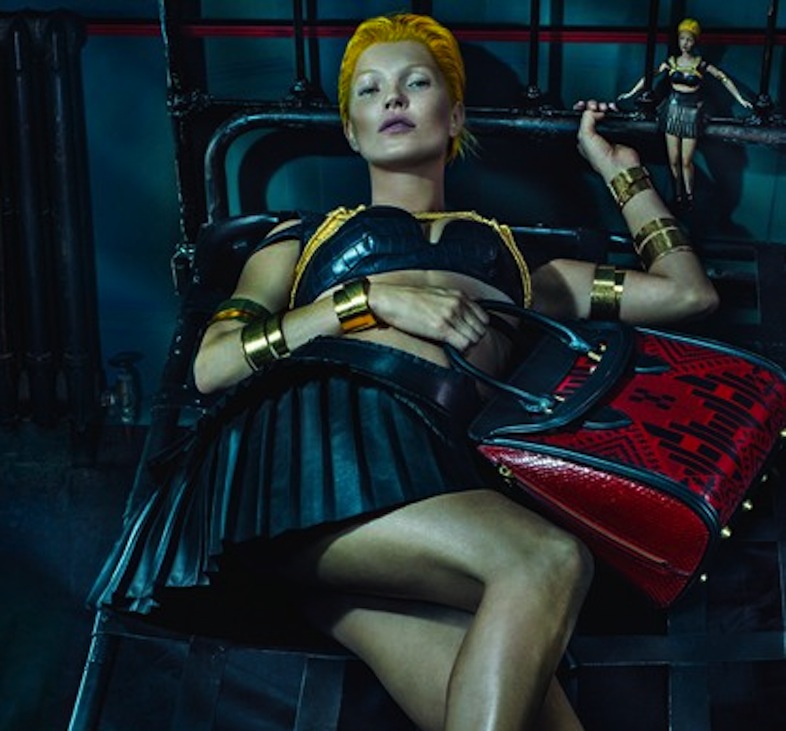 Why, then, did I look less couture and more…Gollum?
For me, it's important to dress consciously, lest I misconstrue the fact that Julia Nobis looks stunning in full clown makeup to mean that I probably would as well.
In fashion, the misrepresentations of certain styles, beauty looks or gaits by exceedingly pretty people is pervasive. If I didn't dress consciously, there would always be the looming possibility that I might read too far into a photo like this:
That I might misunderstand Gigi's septum-ring-friendly face to mean that I should go out and get my septum pierced too.
Some looks just shouldn't be shown to the public. We can't be trusted with them.
1. The "no makeup" makeup look.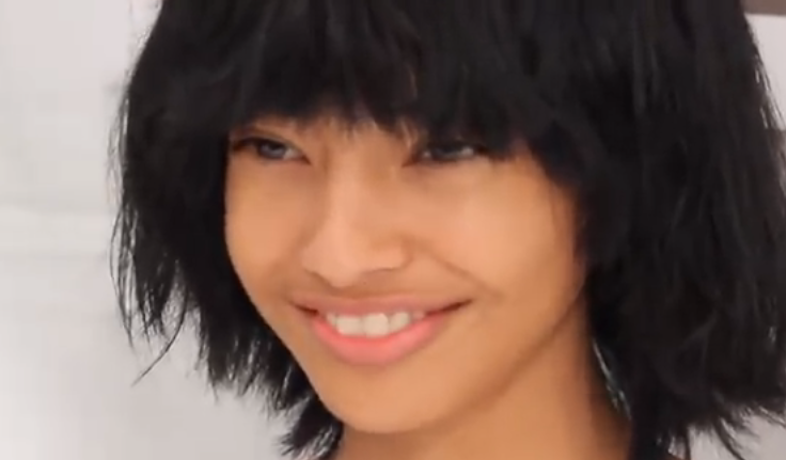 "No makeup" looks, which I've previously covered, are only refreshing if your ego doesn't happen to get in the way. And that can be hard, when you're watching the "no makeup" makeup tutorial from the Marc Jacobs Spring 2015 show and mindlessly muttering to yourself, "Same…" Such was my reaction, at least, when I watched backstage clips of another makeup-free moment.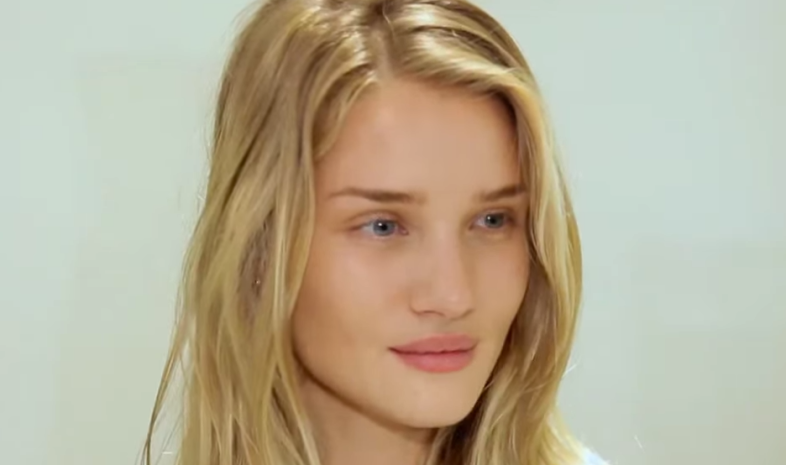 For Balmain's Spring 2014 show, makeup artist Tom Pecheux swapped out makeup in favor of facial treatments, because we all know a 10-minute face massage is all we ever need for flawless skin, right? Right… Whenever I roll off a facial chair, with enough oil on my face to a make a lifetime's worth of lo mein, I feel ready to walk Balmain too.
2. The crazy girl haircut.
The uproar that surrounded and will no doubt continue to surround Lena Dunham as she inevitably bears her nipples again in the upcoming season of Girls makes me a tad nervous. Why should people be any more offended by seeing an average-sized body in the nude than by the bombardment of unrealistic body images in fashion? The only issue with Lena flooding our TV screens with her naked body that I can fathom is that it might distract us from its own merits.
It's only when images like this arise — images in which Saskia de Brauw sports the same exact haircut worn by Lena Dunham's character Hannah on Girls when Hannah went OCD, Q-tip-stabbing loco and decided to recklessly chop off her hair — that the significance of Hannah's seemingly gratuitous behavior becomes more apparent.
Amidst Lena's unabashed acceptance of her body, we somehow lose sight of her honesty. The same hairstyle, which Saskia sports so effortlessly above, looks much more accurate and apt — much more at home — when resting on top of the head of a chubby, hermetic, 20-something girl with an addiction to Q-tips. Despite what Saskia might be suggesting — that to down three Jägermeisters and then start snipping at your hair with a pair of nail clippers might not be the worst idea — it's Lena who really has our back.
3. Getting stuck in plastic.
Usually, the styling in fashion editorials will merely lead us astray. But it seems that's not quite doing it for some art directors; it would seem that some art directors aren't happy until they've led us all to death. Because getting stuck in plastic appears to be on the come-up and the funny thing about that is…well, nothing at all; there's nothing funny about slowly suffocating inside a human-sized Ziploc bag.
And Sang Woo Kim would seem to agree (he's the dude lying in front of the two girls who looks actually dead).
It's not just that these photos are unrealistic; it's that they're impossible. It would be hard to suffocate inside one of these large-scale, plastic contraptions without turning blue, purple and then deathly white. Much less suffocate inside one of these while maintaining the aloof pout that Bella Hadid wears so naturally here:
4. Bleached eyebrows.
If I were the type to blindly adopt the latest fashion trends, my albino eyebrows would probably be crossing their 6-month mark as we speak.
http://instagram.com/p/tQNi5rgT7i/?modal=true
http://instagram.com/p/thTl3NLtvC/?modal=true
http://instagram.com/p/thTdhdLtu5/?modal=true
It's unclear if this is fashion's way of playing a practical joke on all of us — if this is fashion's version of Stanley Milgram's widely-studied experiment on how far people are willing to blindly follow others. Or if it's just an alternative way for makeup artists and models to remind us that they truly look good in anything. Either way, rest assured: we will not look good with bleached eyebrows.
5. Comb overs.

So let me get this straight: Gisele sports a comb over in Balenciaga's fall campaign and suddenly we've all forgotten the undisputed truth of all comb overs everywhere? There's a reason comb overs have a bad reputation; there's a reason we see them on people like Donald Trump and David Cross. Just as there's a reason that George Costanza's hairstyle looks impeccable on Gisele. Don't forget where you came from, but most of all, don't forget where the comb over came from either.
6. This Moschino dress.
If you can wear this Moschino dress and manage to look as good as Amanda Wellsh does here for the December 2014 issue of Vogue Netherlands, then I salute you.
As for the rest of us — oh, don't mind us! We'll just hang around the nearest Gristedes with the rest of New York's homeless population until someone finally recognizes that we're wearing Moschino and not the dregs of last night's six pack.