I break my sunglasses so frequently that now, when I see a pair that I like, I think, "Man, I'd like to sit on a pair of those." Because that is ultimately what will happen: I will sit on them. But if you think this inescapable problem is going to stop me from nabbing one of the pairs of sunglasses listed below, then you obviously don't know me. Despite how many pairs I've broken or lost, sunglasses will always be a necessary evil in my life. That is to say: necessary to hide the evil ways in which my skin sags and my eyes twitch after a long night of drinking. And I was pleased to see the colorful range of options I'll have to hide my face with in just a few months. Options that you'd do well to familiarize yourself with now, before you find yourself on some dubious waiting list come February.
1. Marques'Almeida.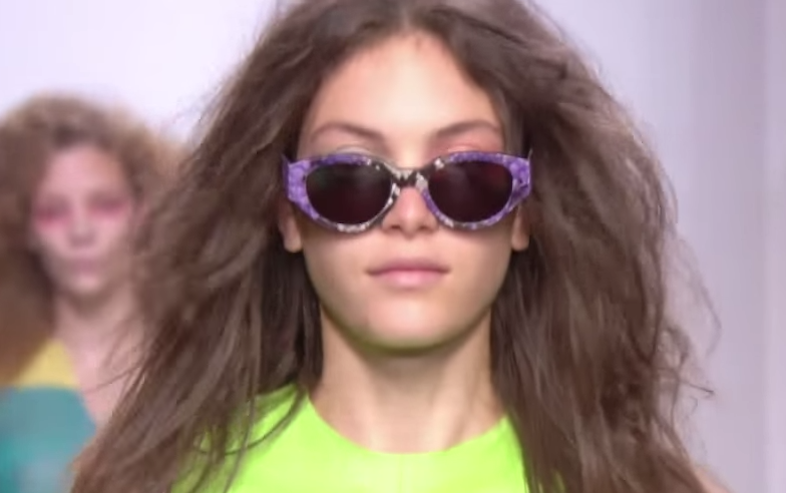 Marques'Almeida collaborated with Super Sunglasses to make these hand-coated python leather shades that they showed at their Spring/Summer 2015 show.
2. Burberry.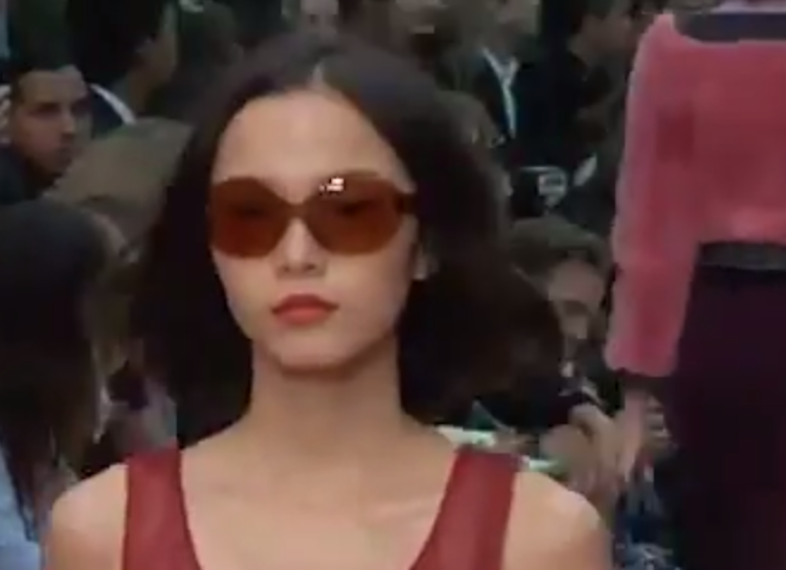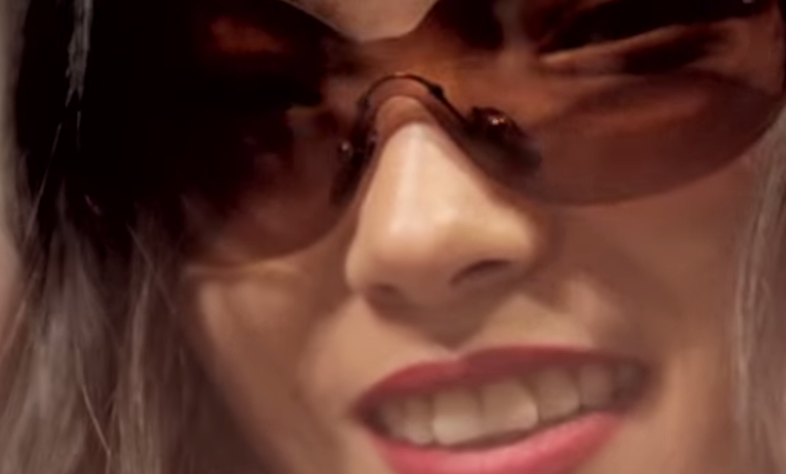 Burberry showed these rimless, new-age-y, Matrix-looking sunglasses at their Spring/Summer 2015 show. They do a bit of a wrap-around too, which adds extra UV protection.
3. Maison Margiela.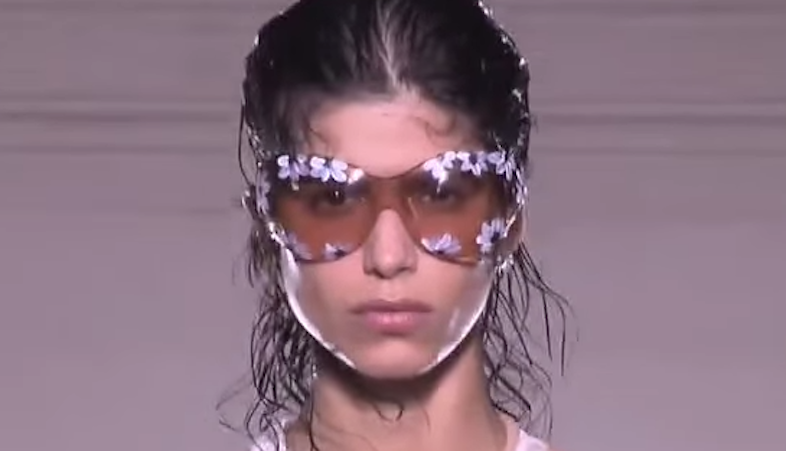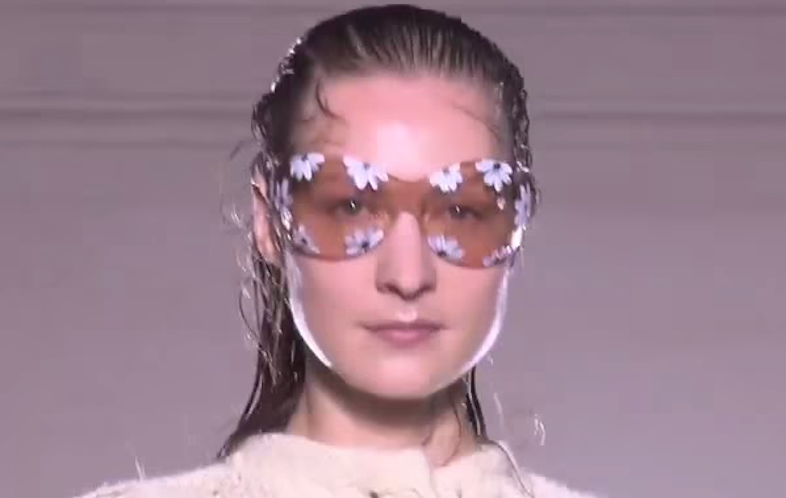 But it's these floral Margiela shades that I'm really excited for, which are rimless with a bit of a wrap-around as well.
4. Kenzo.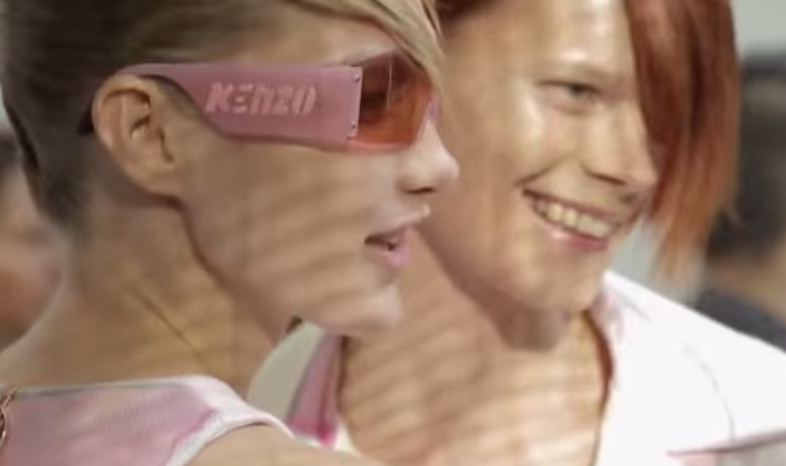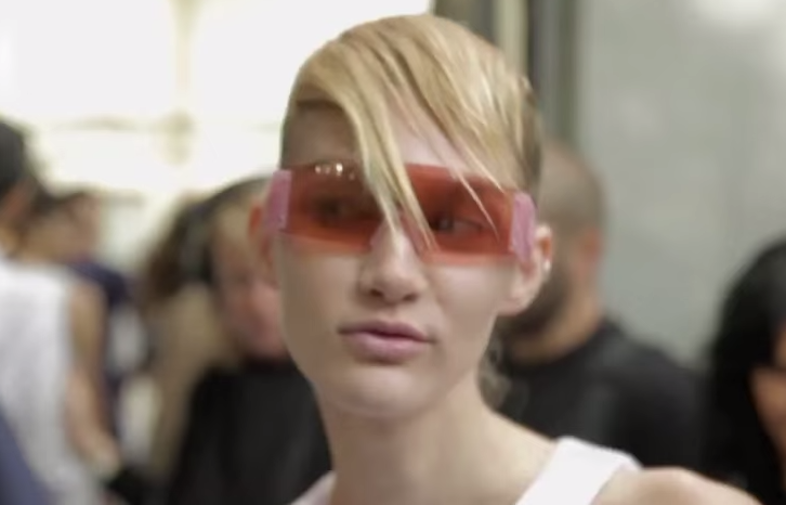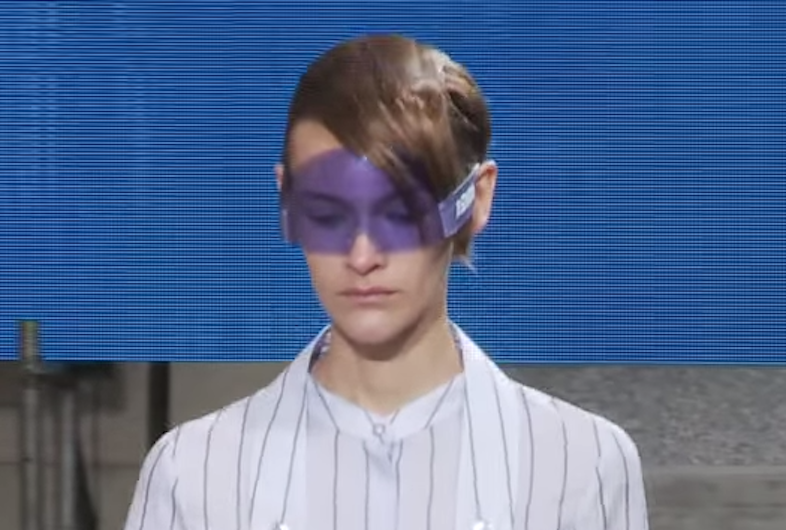 Kenzo showed two different sunglasses at their Spring/Summer 2015 show, which means two more sunglasses that will soon be as ubiquitous as their tiger sweaters. One is a sleek, futuristic take on ski goggles, while the other is a refurbished version of those plastic shades the dentist gives you.
5. Acne Studios.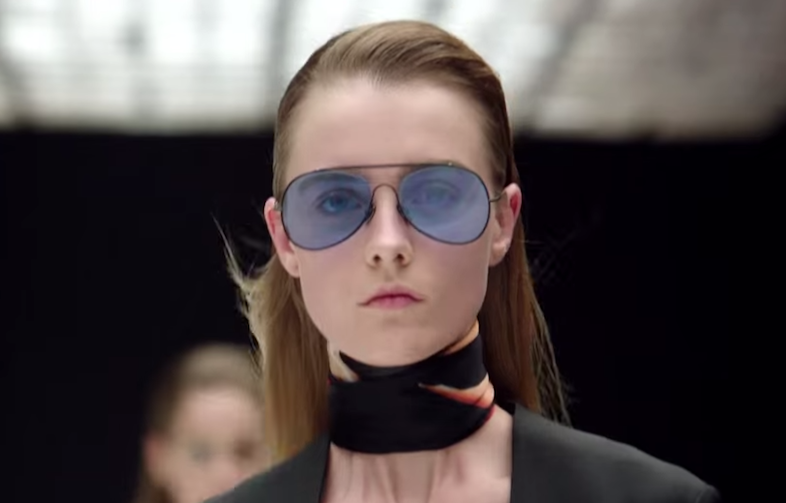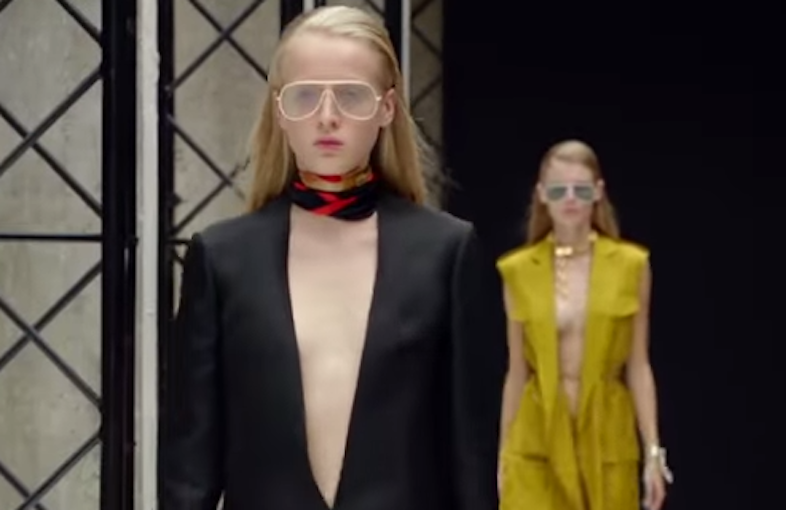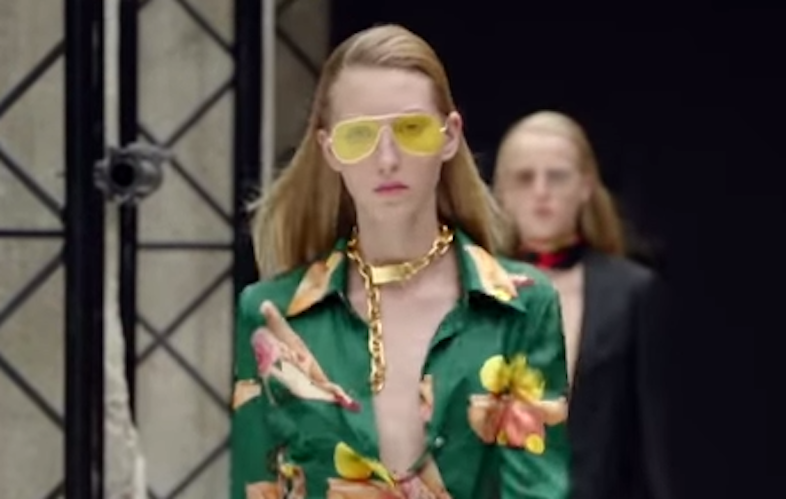 For a company that specializes in making timeless pieces, it was unsurprising to see the retro aviators in their Spring/Summer 2015 show — aviators being the one sunglass style that will forever remain relevant.
6. Miu Miu.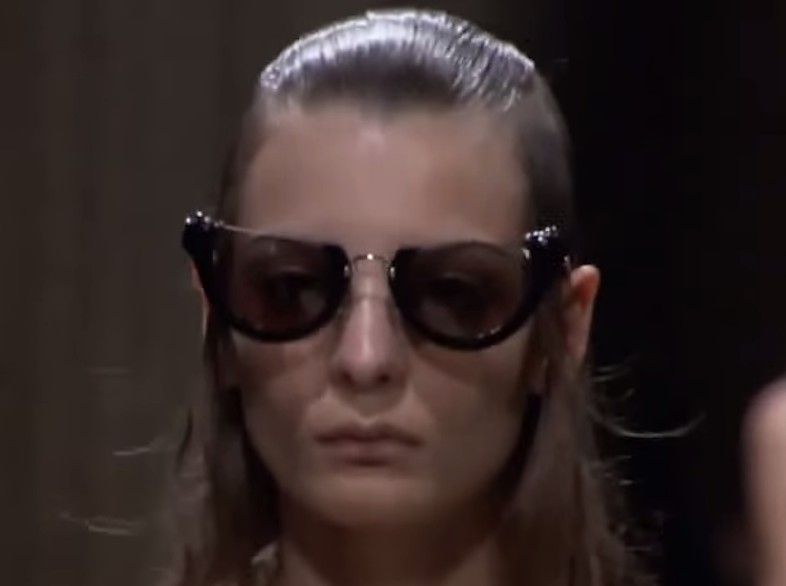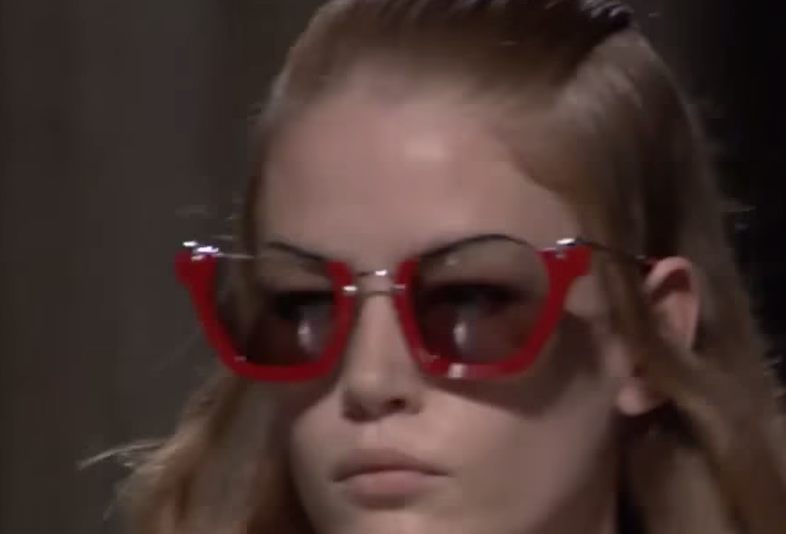 Nor was it surprising to see Miu Miu make another pair of top-notch shades. The brand is known for their accessories and this year Miuccia went with a familiar style, with one key difference: the tops of the sunglasses were all sliced off.
7. Valentino.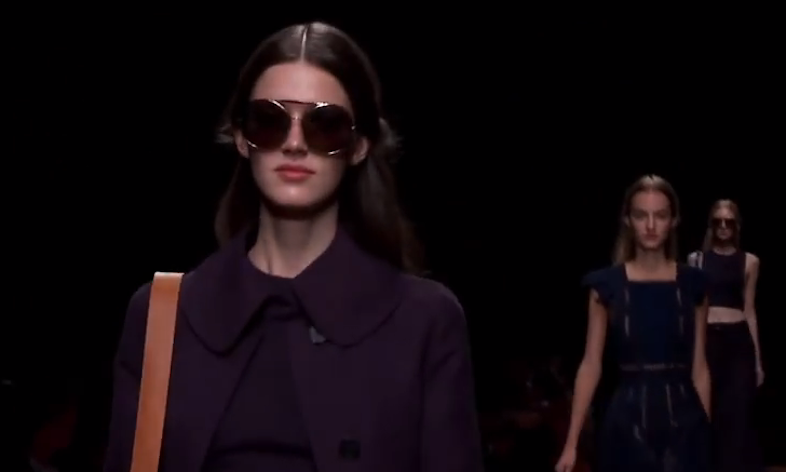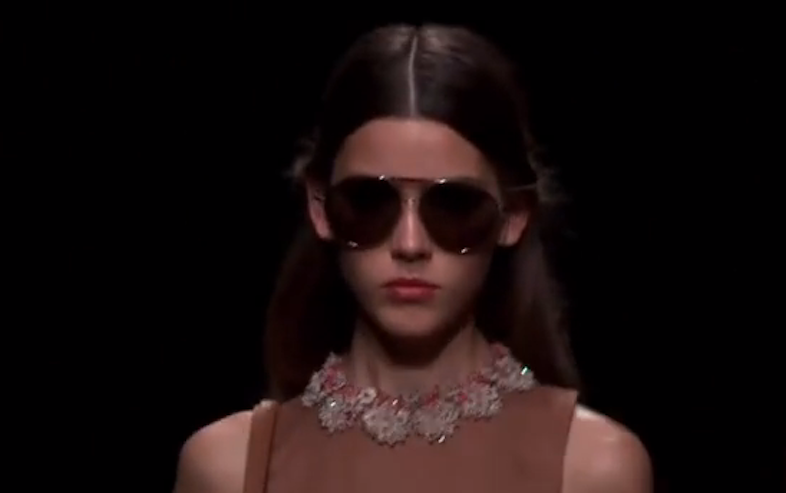 Valentino also renovated the classic aviator, albeit with some odd twists. All were immensely oversized and some came shaped like pentagons.