It's easy to accept winter if you think of it in terms of clothes. A drop in temperatures, for example, could be imagined as an oversized Baby Alpaca sweater; that chapped-nipple feeling as nothing more than a pair of cashmere cable knit socks. Try diverting your attention away from the looming blizzards by instead zeroing in on a Céline muff that would prove extremely useful during such a time. And think not of your smooth legs that will, in a matter of weeks, turn dry, scaly and ashy. Instead, try concentrating on the array of over-the-knee boots that can easily shroud your flaky legs and keep you extra warm. K?
I don't own a pair of over-the-knee boots but I intend to this year. I've always automatically rejected them as a plausible shoe option because the mere thought of trying to get them over a pair of pants already has me sweating. But as Dream would say: that was then, this is now. And right now I'm quite keen on the whole leather-as-a-second-skin motif. Choose a pair of over-the-knee boots in a basic color and design and pair it with any old dress or skirt and it's practically impossible to go wrong.
Below, my top picks for over-the-knee boots available for purchase right now.

1. Maison Martin Margiela's thigh high tabi boots.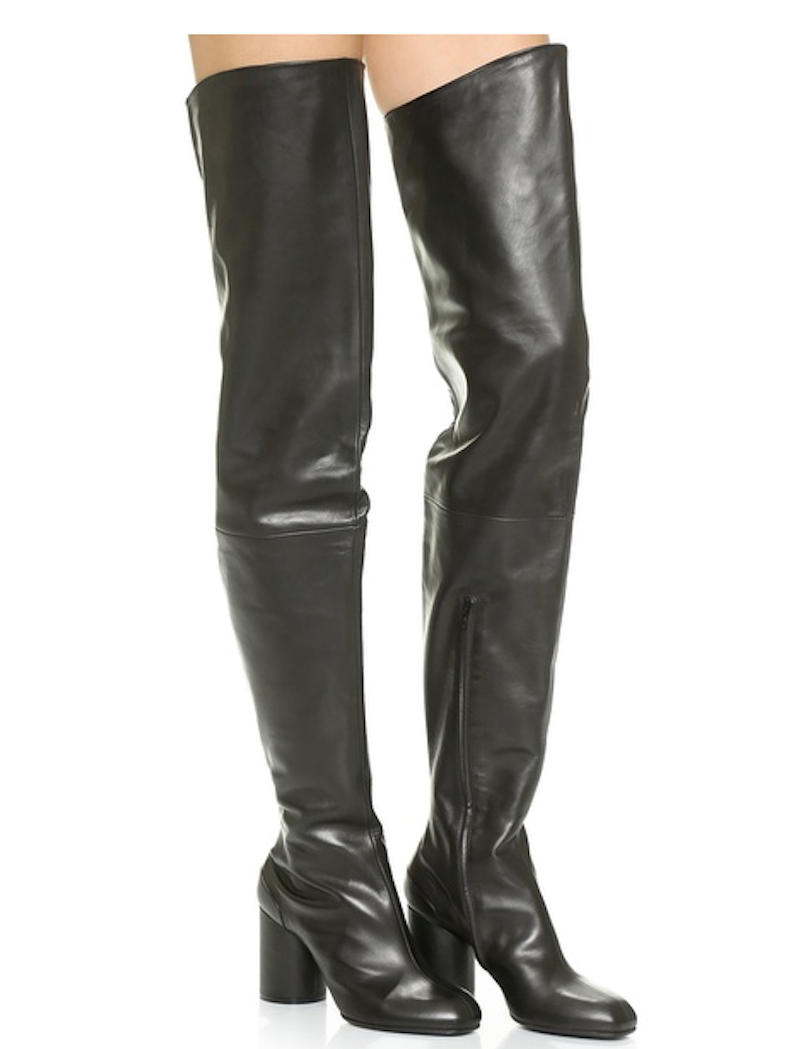 2. Topshop's collide high leg snake boots.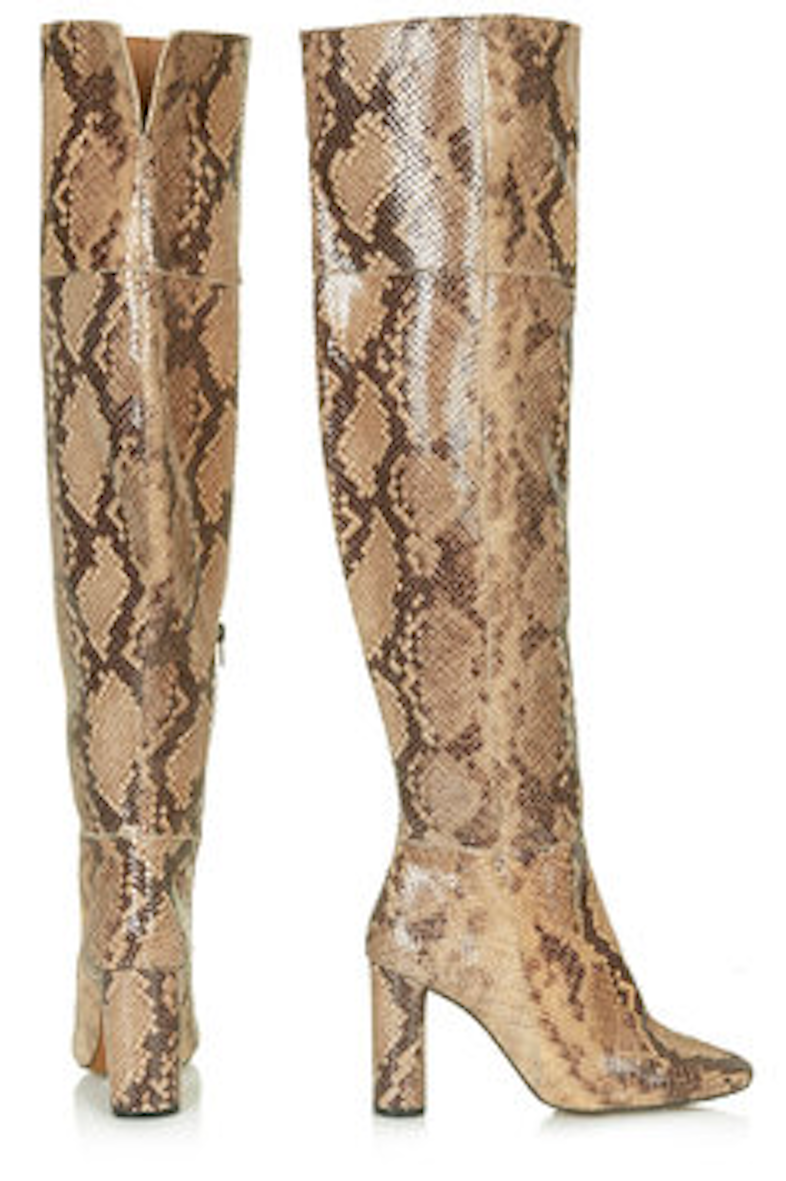 3. Acne Studios' hiloh flat over the knee boots.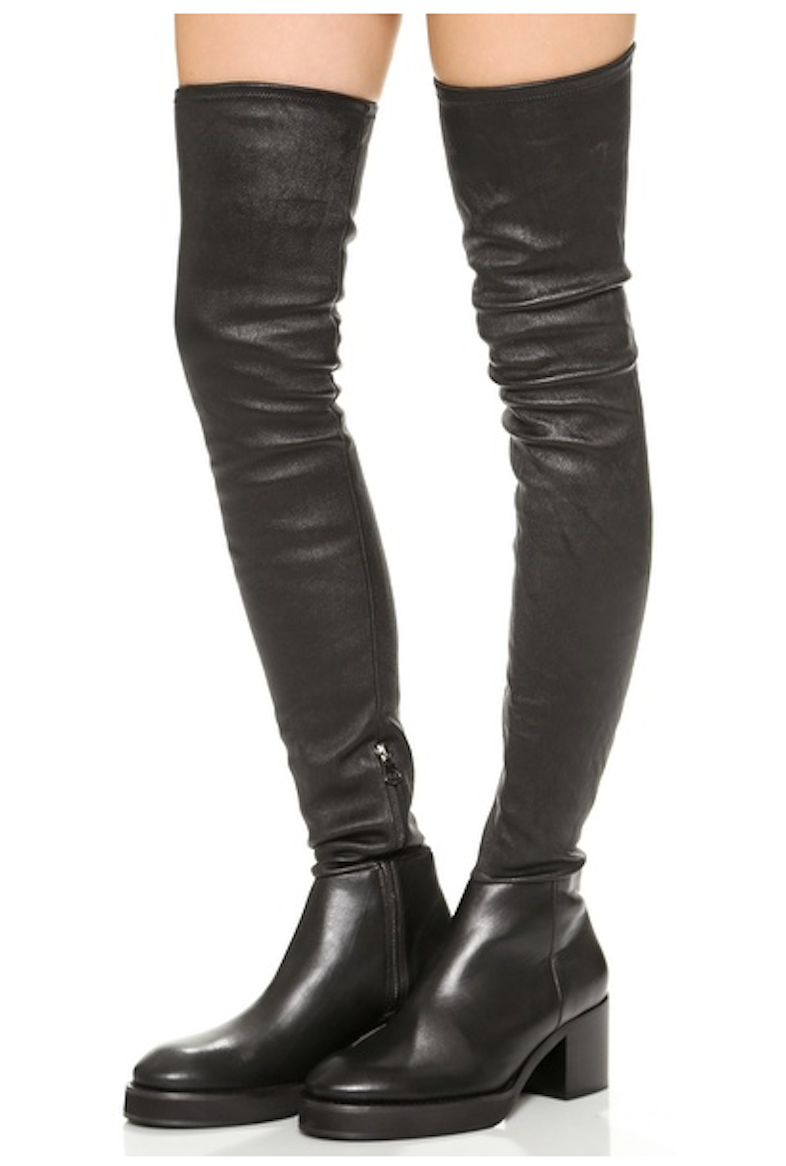 4. Topshop's destroy over knee boots.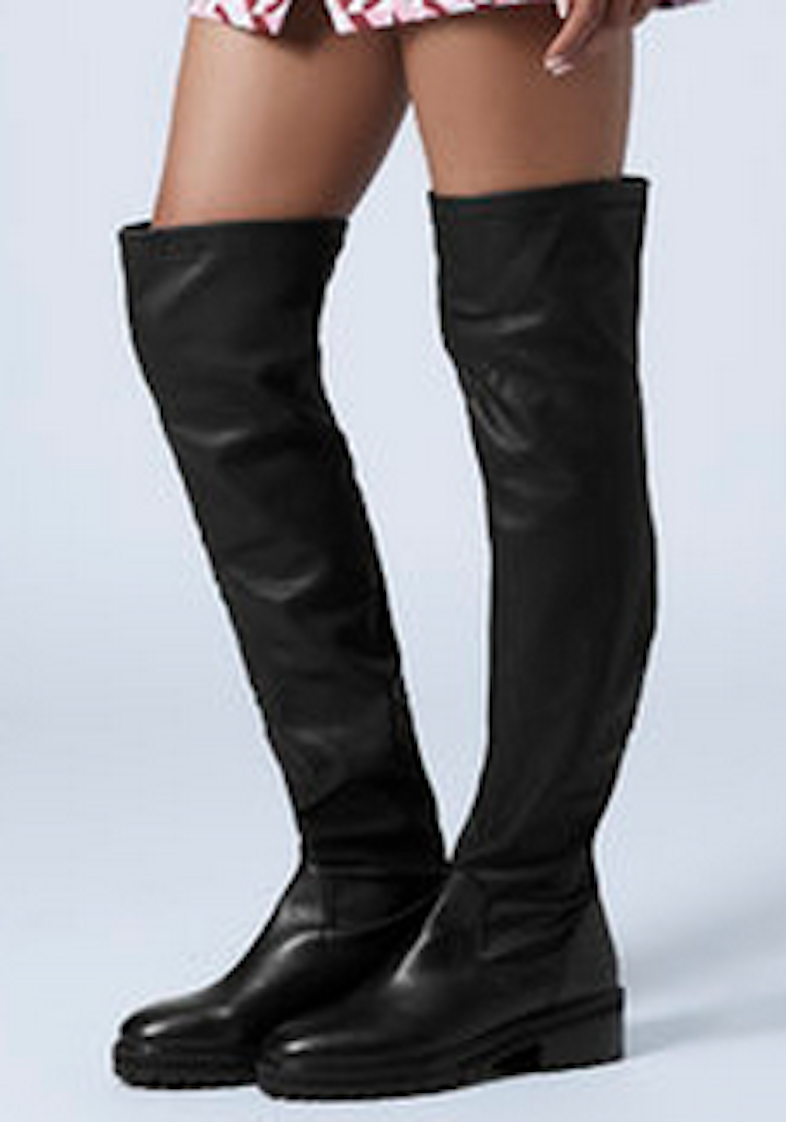 5. Laurence Dacade's patent/stretch crepe over-the-knee boots.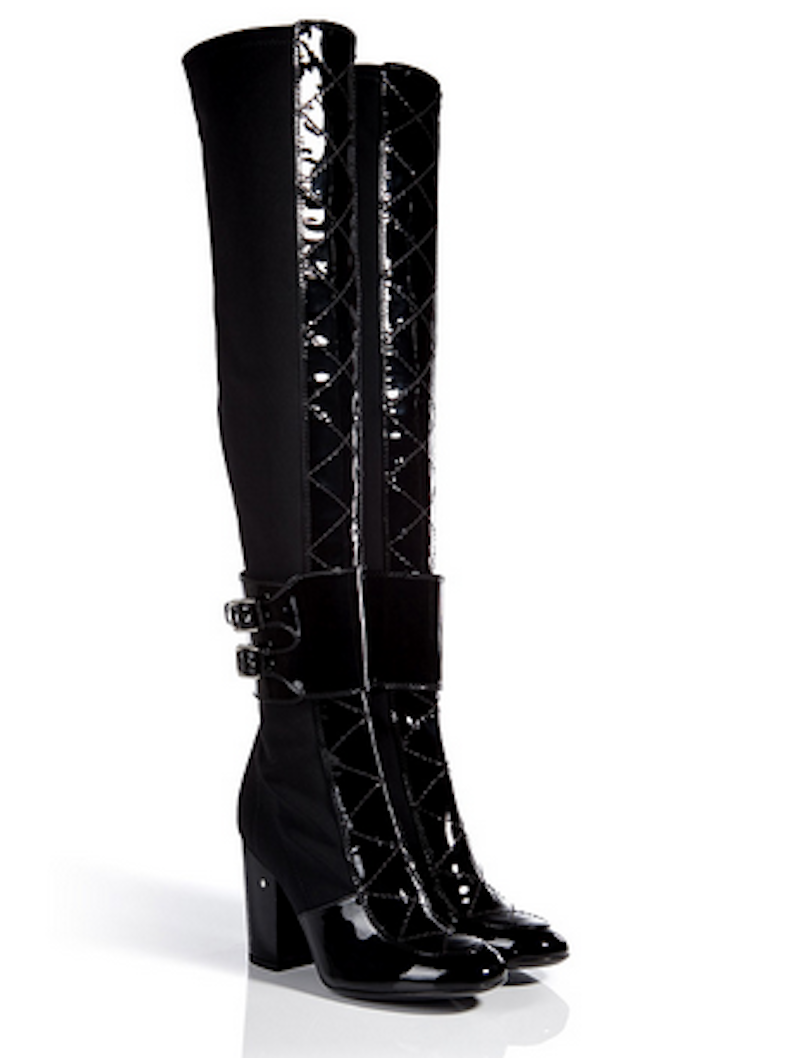 6. Stuart Weitzman's reserve stretch suede boots.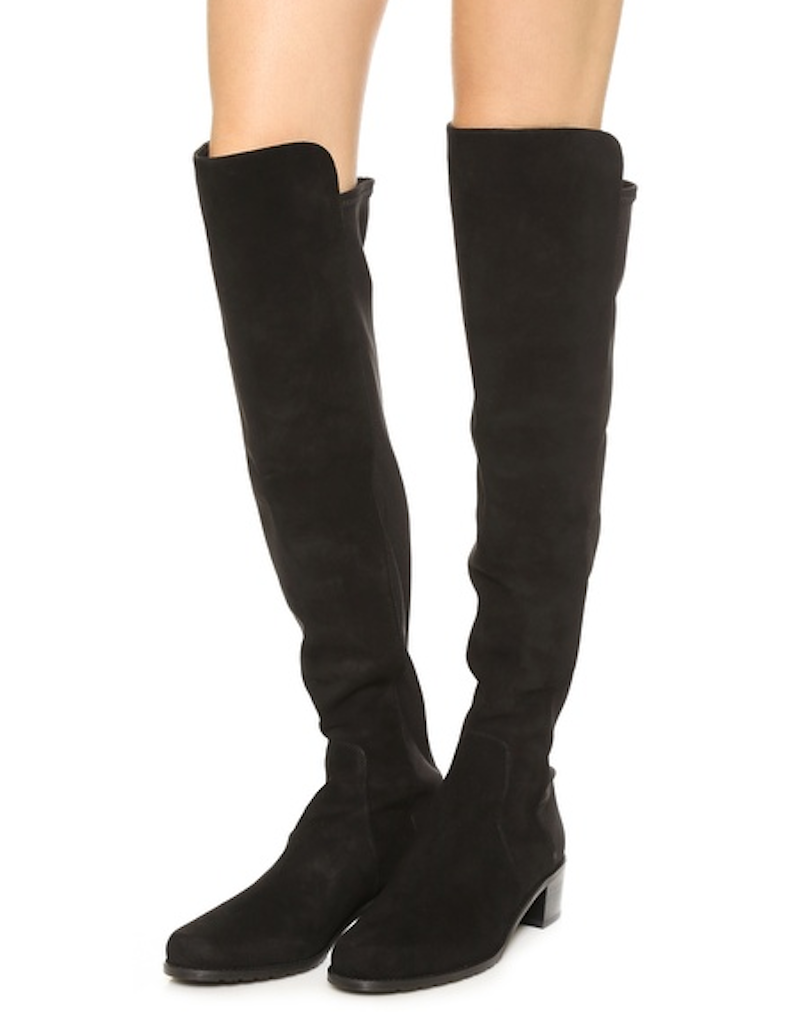 7. Topshop's control2 high leg boots.
8. Chloé over-the-knee leather boots.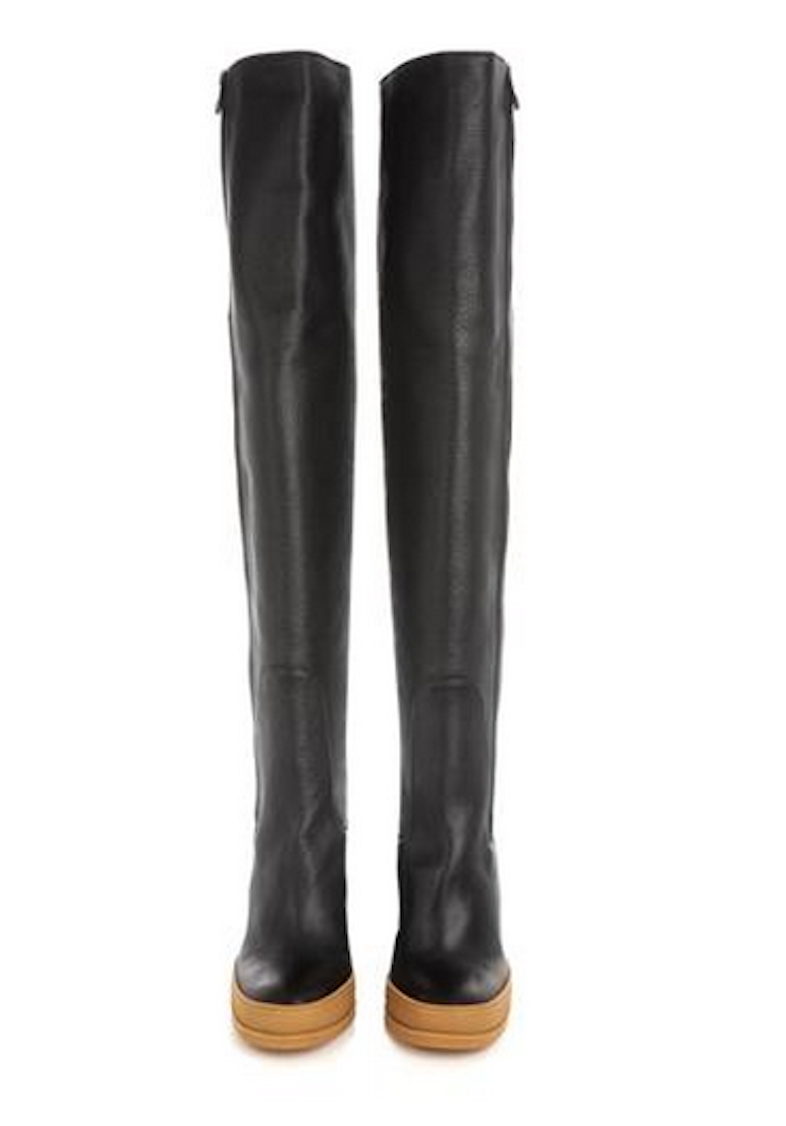 9. Miista's emi navy crushed velvet.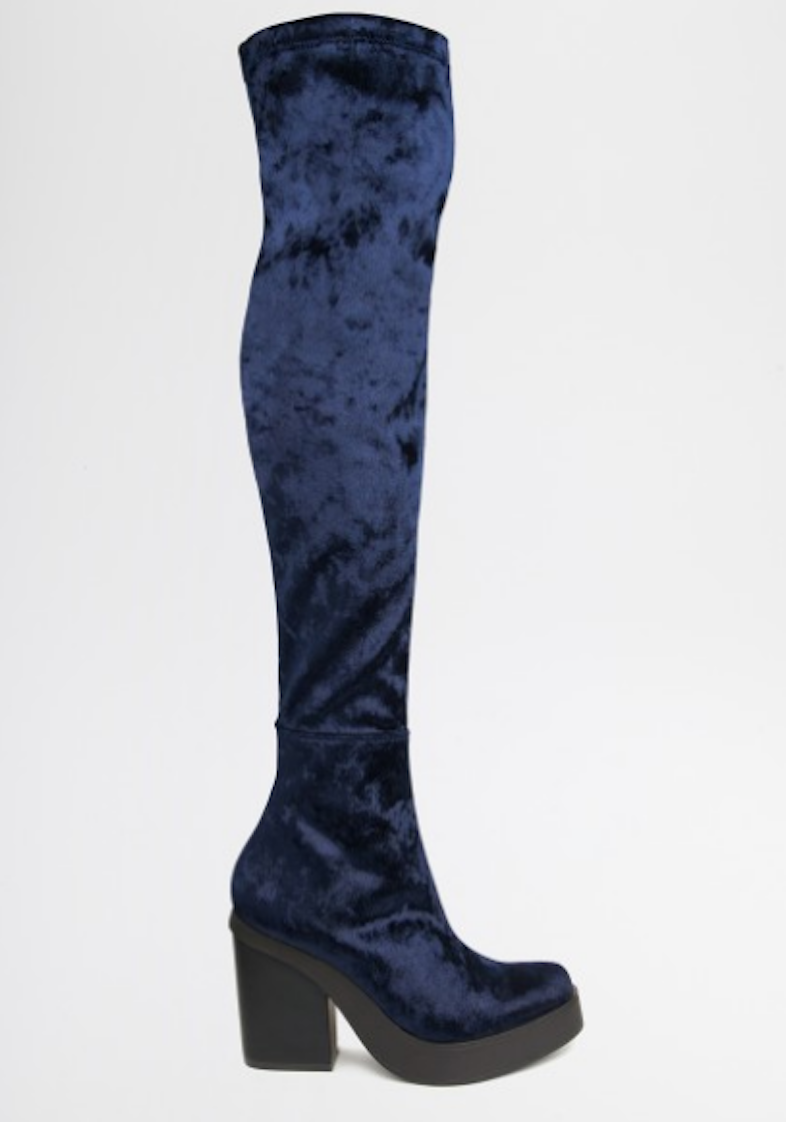 10. Stella McCartney abbey faux-leather thigh-high boots.