There's a low-key race going on in fashion right now: the race for who can be the comfiest. And the ultimate marker of comfort? During these months it's fur – faux or otherwise. When Céline came out with furry slippers we thought we had seen it all. We were cocky; we took ourselves for experts when we were mere rookies. Because now fur is cropping up in really unexpected places and, the weirdest part of all, is that it actually looks good.
1. Furry watches.

Like this Fendi watch. It's funny, because I usually do look down at my watch and think how much better it would look if it was just swathed in fur. The classic adage rings true: How does one even tell the time without the support of Baby Alpaca? I can only imagine that when time is enveloped in fur, time will also, inevitably, be on your side. And how could it not? It's like giving your watch a perpetual bubble bath; it will love you forever.
2. Furry shoes.
It comes as little surprise that something spearheaded by Phoebe Philo — the Céline furry slipper shoes — would inspire other designers to get on board. What is surprising, however, is that Marques'Almeida would choose to model their furry shoes after a hungover, physically and mentally deflated Cookie Monster.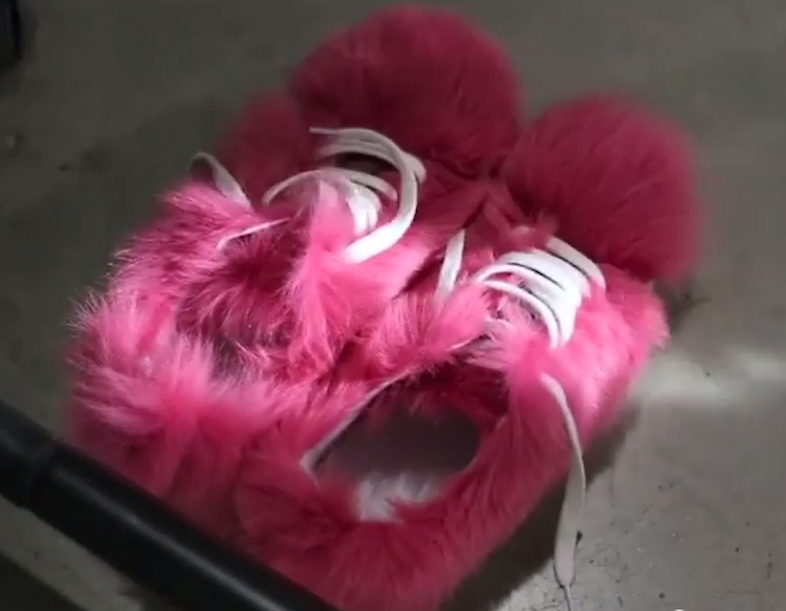 A tad crass, wouldn't you say?
Or here, riddle me this: never been to Africa? Right then! That makes one of us (I took a trip to Tanzania with my family in the 10th grade). Good news, though: you can feign a trip to Africa with Simone Rocha's Spring/Summer 2015 shoes, trimmed with the fur from the famed African stork, the Marabou.
http://instagram.com/p/uRs6nATKxJ/?modal=true
Or you could go with Opening Ceremony's Fall/Winter shearling boots.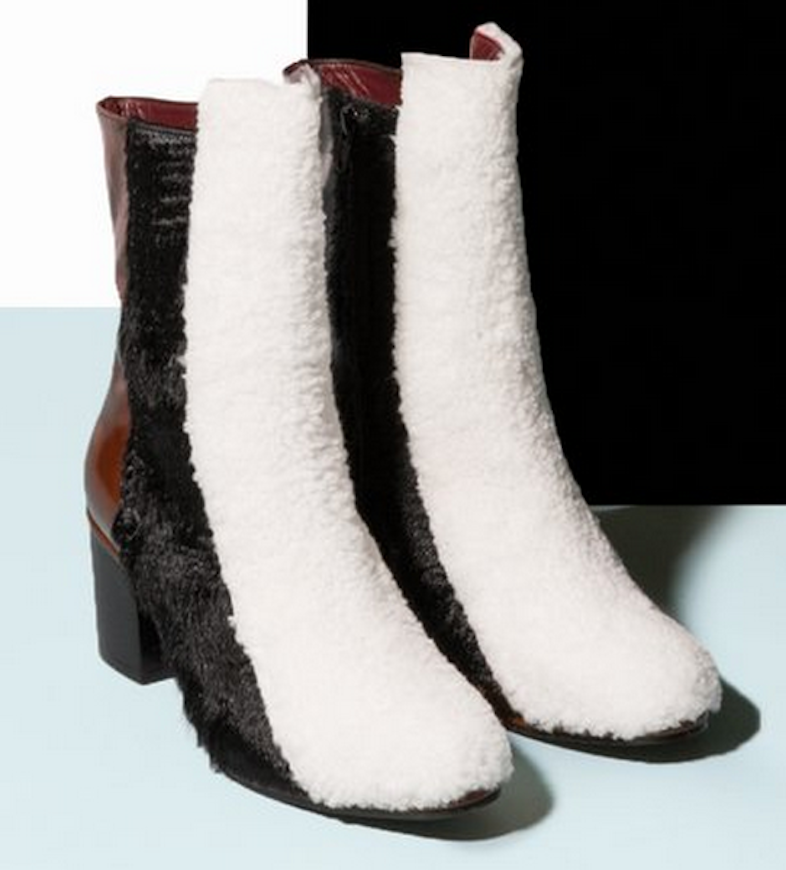 It's a style that will not only literally ruffle an animal's feathers, but one that will surely ruffle PETA's feathers as well. With furry shoes, you're not only wearing fur, you're virtually stepping on it too. As if to profess your indifference towards endangered species with every stomp.
3. Furry sneakers.
"But what about furry sneakers?" you're probably wondering to yourself right about…never. "No" is more likely what you're uttering to yourself right now, "THAT is where I draw the line." But you'd actually be surprised to find out how adorable your sneakers look if they just took a cue from Pierre Hardy and grew an orange goatee — made from fox fur, bien sûr.
http://instagram.com/p/uauEvUQHkV/?modal=true
http://instagram.com/p/uaPA4nomM-/?modal=true
Not so sure it's the most practical embellishment for a pair of sneaks (as my dad would say), but it's certainly a great way to get us to touch our toes.
4. Furry earrings.
Something else you didn't know you needed: these Poms furry earrings.

The perfect earrings to fall asleep wearing! And…wait for it…they're synthetic! That way, when you buy them, you don't have to feel like some barbaric murderer who wears the skin of their prey dangling from their ears!
5. Furry bags.
Furry bags are neither groundbreaking nor too excessive and, in my opinion, a fine accessory to liven up an otherwise drab outfit. Marques'Almeida has two versions out right now — one in sheepskin and one in pony hair.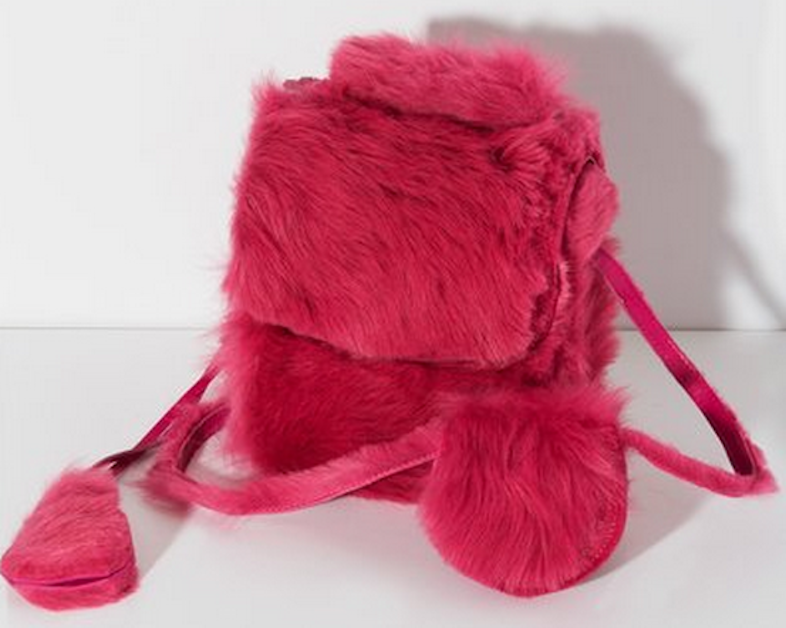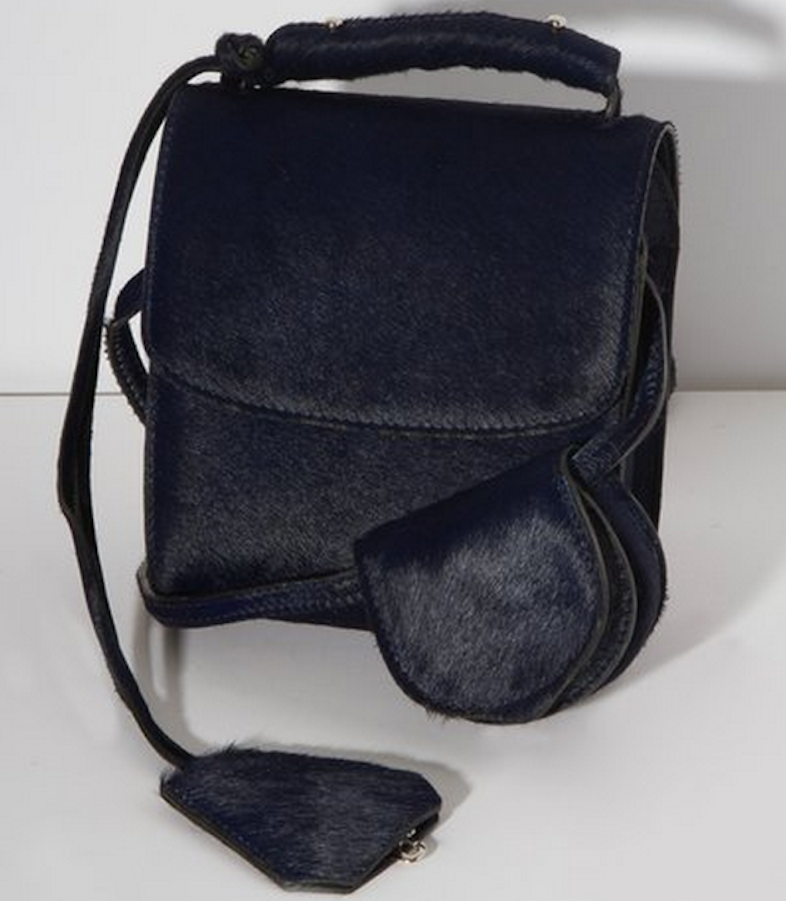 And they also made a cheaper sheepskin version for their Topshop collaboration.
6. Furry tech.
Perhaps you're bored and looking for more creative ways to say "Fuck the world!" Well look no further than this shearling iPad case.
Because in the winter, it's crucial to keep your…iPad…warm?
7. Furry keychains.
I'm always scared I'm going to lose my keys. And I can see why one might think buying this Kenzo keychain would be a good solution: decorate your keys in 80% calfskin and 20% lamb fur and one will probably take extra precautions not to lose them.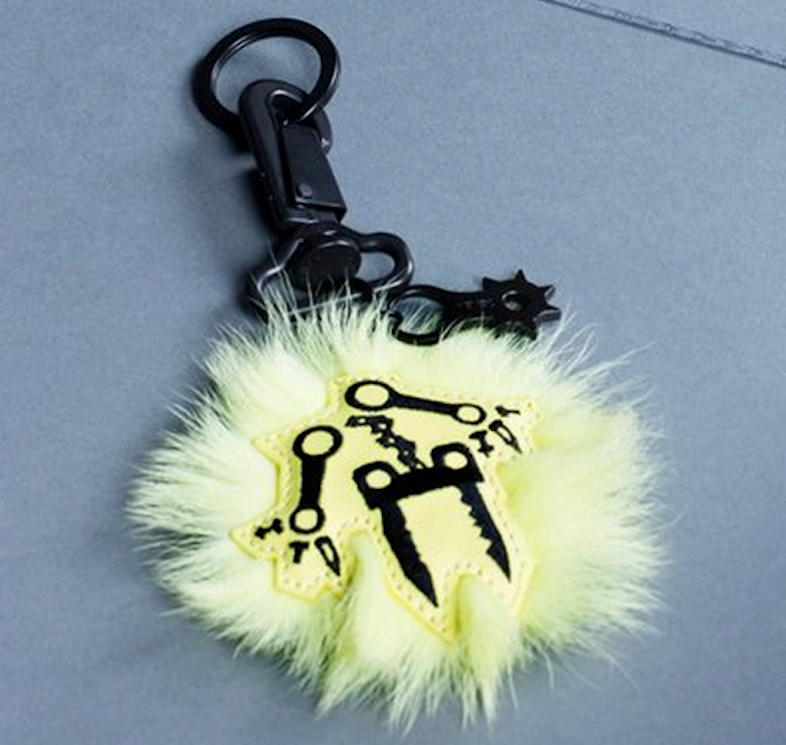 But then there's the more likely scenario that I still lose my keys and thus my calfskin and lamb fur keychain as well.