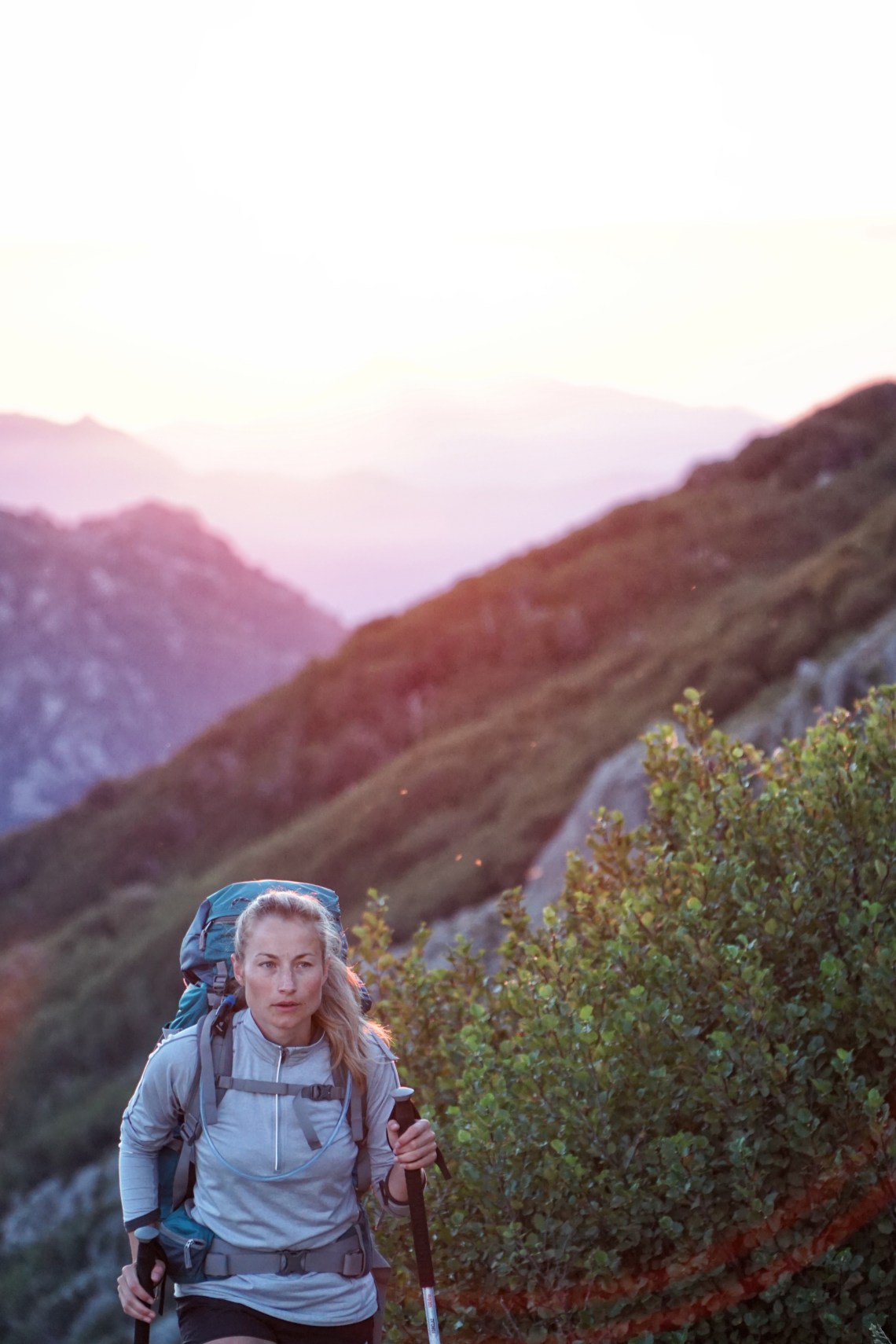 I spent ten years in Alaska. I moved there alone and I lived alone for four or five of those years. I worked behind both bars and desks alone.
And for half of the ten years I lived there, I spent lots of time at home alone because even though I'd rather be out camping or fishing or adventuring, I couldn't find anyone to go with me and I'd been scared off going it alone.
All the advice was the same, every single time. "Don't go alone," they'd say.
People have been telling me that in almost every situation my entire adult life, and I successfully ignored them most of that time. I think maybe it's because my mom never told me that. She understood the desire to be out in the world and observe it on your own, without the clutter of companionship; without the restraint of addressing someone else's pace or preoccupations or schedules.
She told me about growing up in the country and spending full days rambling around the rural South on her own and she never discouraged me from doing the same when I became the echo of her youth, another lonesome-loving wild child of the Mississippi Delta.
I'd spend all day out on my own before I even hit double digits, dodging near-misses from snakes and coming face to face with alligator snapping turtles as big as the hood of a car.
There were always scrapes and bruises and bumps to report when I'd roll into the kitchen at dinner time after a full day on the lam. It's a wonder I was never injured, honestly, but Mom told me that she couldn't worry about us all the time. She couldn't protect us at every moment of every day, so she shared what guidance she could and let us loose on the world.
I think her faith helped her — but I have another kind of faith. The kind where I'm just simply OK with whatever is to come as long as it comes when I'm living life to its fullest.
I never let fear stop me in Hawaii, driving from one end of old Molokai to another on an old beat up Honda Mule. I never let it stop me in Memphis, traversing neighborhoods at hours that would make decent folk fidget with concern. I didn't let it stop me my first summer in Alaska, in Denali, and I didn't let it stop me in New York City after that.
Something happened during my second stay in Alaska, though. The long one. I don't know what it was. I guess all the dire warnings finally caught up with my more sensible self. I didn't feel so bullet proof in the world anymore.
I let it all get to me and I sat around wasting time, waiting for someone to join me on an adventure because for the first time in my life the world had succeeded in making me afraid.
Sometimes I think that's the only reason I stayed there so long. My "Alaska Bucket List" wasn't dwindling. I worked weekends when most others worked weekdays and could never quite seem to coordinate to do anything with anyone else.
I guess eventually I just got tired of waiting. I started collecting the things I'd need to enjoy the outdoors on my own instead of relying on someone else's tent or stove. I started small with going to places I was familiar with, places I'd gone with groups in the past and had missed for too long.
People still said "don't go alone" but something funny happened — nothing. And the same thing happened again and again and again. Nothing.
I always came home safe, and perhaps more unscathed than I had as a child. I was always careful, I always educated myself on an area and took precautions and told people where I was going and when I should be back.
Alaska is a particularly dangerous place by many measures. If things go wrong you bear a much greater risk of not being found in a timely manner — or at all, if they go really wrong.
It's happened many times before, and perhaps it was this collection of dire warnings and regular news stories of misadventures that kept me at home so often. And it's starting to happen again here in Mexico.
Even after ignoring the pushback from all the people that warned me that I shouldn't come here, that it was too dangerous, "especially alone."
I find myself surrounded by others who did the same, but now many of them are the very ones who regale me with horrifying anecdotes of A Million Ways to Die in Mexico.
I didn't come here to post up in my apartment and watch the sunsets with a margarita… at least not every day. I came to keep living the life I love until I'm not living anymore, and if the former leads to the latter, so be it.
I will still go on hikes, I will still camp, I will still kayak… and I will do all of it alone sometimes. And because of that, I will still get disapproving looks when excitedly relating plans for some new adventure from the majority of people I share it with.
My exuberance will be often met with some horrifying anecdote, and I will brush off my annoyance to thank them and adjust my preparations, if needed, to address whatever unlikely threat they warn of.
I suspect now I will also be told "it's not like it is in the States," just like I was told "It's not like it is in the Lower 48" when I was in Alaska. I will be called reckless for this, but I will persist. I will be called irresponsible, but I will smile and usually go anyway.
I am used to those kinds of judgements at this point, and I can't help but notice such commandments to "be careful" fly more frequently in the face of women while men generally need not suffer the suggestion that they are incompetent — even when they are.
I'll leave you with this: Thank you for your concern. If you have specific useful information pertinent to my plans, feel free to share.
Vague comments and any advice to the tune of "be careful" is redundant and unhelpful. I am a grown woman, not a neophyte in need of your protection.
I have spent some time in the outdoors and around the world. I am not unaware of the things that can go wrong, but I take the risks because I believe them to be worth it.
You should try it some time. It's liberating.